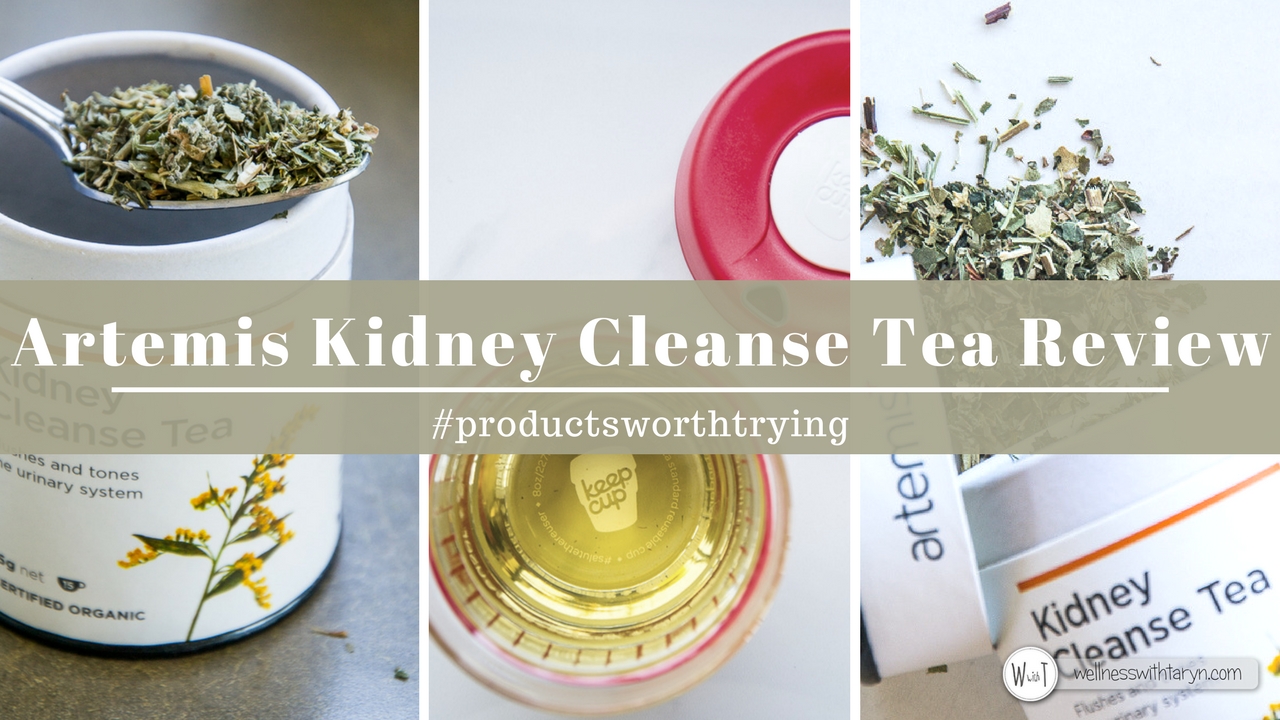 I love herbal teas! I've been a 'green-tea-kinda-gal' for a while now but since moving to NZ, and discovering all the amazing herbal teas here, I've tried and tested a few. I love The Hollow's selection of teas, and I know they're of great quality. I especially love the Orange Rooibos they have, cooled into an ice tea with loads of fresh mint and fruit. So refreshing on a hot day!
There's a few supermarket brand I love too, like the Plant Organic Female Balance tea bags. I really love the flavor of this, and especially enjoy it in the morning with my breakfast. But taking a few steps up in the 'tea-ladder' comes Artemis. "Artemis is New Zealand owned and operated and exists to harness the power of traditional plant medicine. Their teas are made in New Zealand from carefully selected local and imported ingredients." Source
While I've seen their products loads of times in numerous health stores around town, I hadn't ever tried their teas until I visited their stall at Wanderlust this year, where they offered free tea to all. I tried the Liver Detox Tea first, and was instantly hooked! Imagine soothing calendula, cleansing dandelion root, sweet fennel seed, globe artichoke and flavorful peppermint all infused together to form a delicate blend of herbal delight. I stuck to this blend for the weekend and enjoyed the benefits it was doing for my body.
When I returned home, I couldn't stop thinking about what other flavors they offered, and when the opportunity arose to order some from their site and receive a 'KeepCup' at the same time, I jumped at the chance. I decided to go for the Artemis Kidney Cleanse Tea flavor, and have been really really enjoying it.
It contains:
Birch leaf

which is an effective cleansing and re-mineralising plant. A prime plant for supporting fluid balance. Its high mineral and nutrient content help to cleanse uric acid and waste from tissue.

Golden Rod

which is considered one of the best kidney and urinary tract tonics. It is excellent for relieving waste accumulation due to a sluggish metabolism. Golden Rod helps to cleanse tissue.

Horsetail

which is a traditional plant with specific cleansing, fluid balancing and toning properties for the urinary system. It soothes the urinary tract.

Nettle

which supports the body's elimination organs (kidney, bladder, liver, pancreas, gallbladder) with a profound cleansing action on all types of tissue. Its abundant mineral and trace-mineral content helps to re-mineralise wasted cartilage and connective tissue, which is especially beneficial for joint mobility. And

Raspberry leaf

which is clinically studied to soothe and tone the mucous membranes of the kidneys and urinary tract. It helps strengthen the function of the bladder, kidneys and uterus. Source
Why would I need to Detox my Kidneys?
Your kidneys are responsible for filtering toxins and wastes from your blood, and maintaining "homeostasis", a state of proper balance in the body by regulating blood pressure, various minerals, water and even hormones in the bloodstream. Kidneys adjust the body's acid/alkaline balance and regulate the amount of fluids in your body.
Kidneys process 200 quarts of blood daily to filter out 2 quarts of excess water and wastes. The kidneys monitor the correct balance of sodium, potassium and phosphorous in the blood, along many other body chemicals. Excess minerals, hormones, water and other substances are passed to the bladder and out of the body. If your kidneys aren't able to remove waste products and excess minerals, these build up in the blood and cause damage.
Kidneys also produce several essential hormones. One stimulates the production of red blood cells, another regulates blood pressure and calcium metabolism, and yet another produces a form of vitamin D which strengthens bones and increases immunity. When your kidneys are overloaded with too many chemicals, medications, processed foods, preservatives, highly chemicalized beauty, personal care, and cleaning products, and a polluted environment, they may become unable to handle it all. Because of our modern "chemical society" almost everybody's kidneys are already functioning at less than optimum levels.
About 100,000 new people are diagnosed with kidney disease yearly! Everyone needs to know more about what is good for the kidneys and what isn't, in order to make better choices. Even if you have only a few symptoms, you should take action to protect your kidney function right away. If you have heart disease, high blood pressure, diabetes, obesity or kidney stones, taking action will make a huge difference in your quality of life now and in the future.
Symptoms that may Indicate you're in need of a Kidney Cleanse
dry skin, skin rashes, hair loss,
inability to focus, fuzzy vision,
fatigue, lethargic feeling, drowsiness
heart palpitations, high blood pressure
incontinence, kidney stones, urinary tract infections
decreased urine flow, increased nightly urination,
burning or painful urination, dark colored urine
itching, sleep problems, metallic taste in mouth
nausea, coldness, fever
swollen joints, stiff neck, cramps
abdominal or lower back pain
poor appetite, diabetes, anemia Source
There are loads of foods and other herbs that can assist in cleansing and detoxing your kidneys, so do your research well if you're wanting to embark on a more serious cleanse. Seeking guidance from a Naturopath is also a great idea so that they can help you along with their knowledge, expertise along with tests to see how you're doing.
Including this delicious tea in your detox will definitely increase the benefits and support your body and kidneys further through the cleansing stage. I just used a simple tea strainer in my 'KeepCup'. This tea really tastes so good, without that often bitter taste that comes with detox tea blends. This one has definitely become a favorite of mine! #productsworthtrying
Directions
Use 1 heaped tsp (1g) per cup (150ml) and infuse with boiling water for 5-10 minutes.
Dose:

Acute:

1-2 weeks
Prevention & Upkeep
Adults
1 cup, 3x daily
1 cup, 1x daily
4-10 years
50-100ml, 3x daily
50-100ml, 1x daily
1-4 years
20-40ml, 3x daily
20-40ml, 1x daily
6-12 months
10ml, 3x daily
10ml, 1x daily
Babies
5ml, 3x daily
5ml, 1x daily
For best results: Take between meals. Take the last cup by 6pm to ensure uninterrupted bed rest. Combine with Liver Detox Tea for full detoxification support. Source