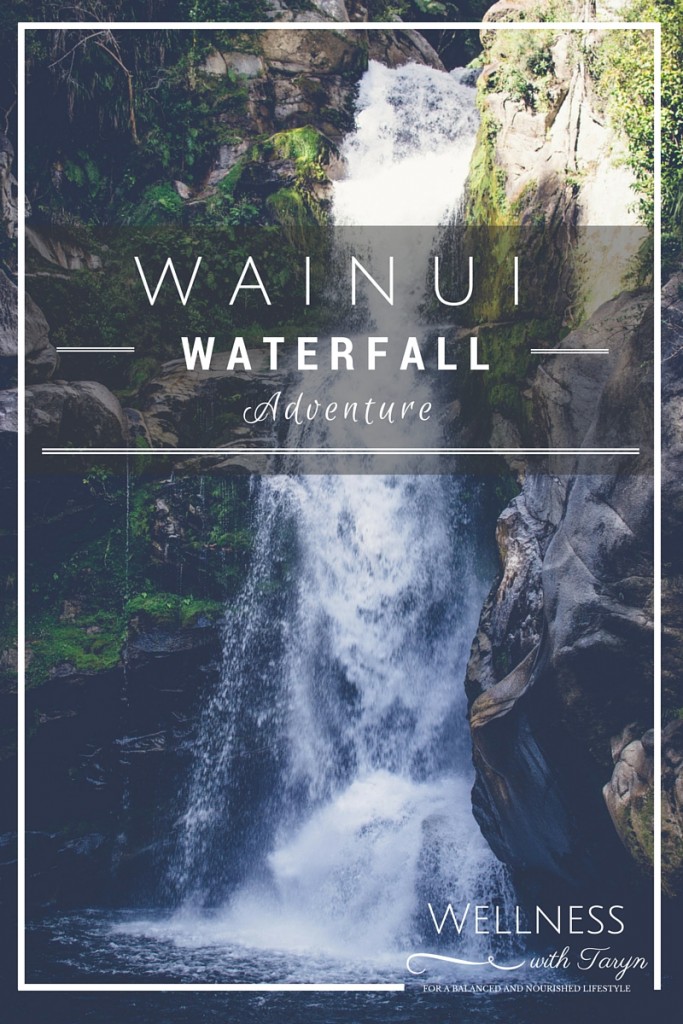 This Valentines Day (well technically the day before), Nick and I decided to treat each other to an awesome experience, an adventure. I have been dying to visit a waterfall, so I did some googling and found Wainui Falls, in the renowned Abel Tasman National Park. Now Nick and I haven't done much exploring in the Abel Tasman National Park yet, which is crazy (I know!) as it's one of the main tourist attractions in the area. We're just not really kitted out for tramping and camping just yet, but we'll get there!
So this walk was perfect as the drive there was roughly 2 hours from Nelson, and the walk itself wasn't long at all, so it was the perfect choice for our Valentines adventure!
We set off early Saturday morning, up and down the twisty curvy Takaka Hill (which always seems to leave me feeling rather queezy- all those sharp corners!) and arrived at Takaka just before 9am. Coffee was imperative, so we stopped in at The Wholemeal Cafe and filled up with yummy coffee goodness (decaf soy cappa for me). Takaka is such a cute hippy town, I love it! And the window shopping is great too!
Onward our journey took us down along Abel Tasman Drive passed Tata beach, which is so scenic. The cliff faces are too beautiful and the drive through the hole in the merged cliffs was awesome. It's always so exciting going somewhere new, and with the added beauty of this area my heart filled with gratitude! This country really is so beautiful! The pristine crystal clear aquamarine colour ocean waters are a such a treat! The dense Abel Tasman bush surrounding them is a spectacular contrast! Such bliss!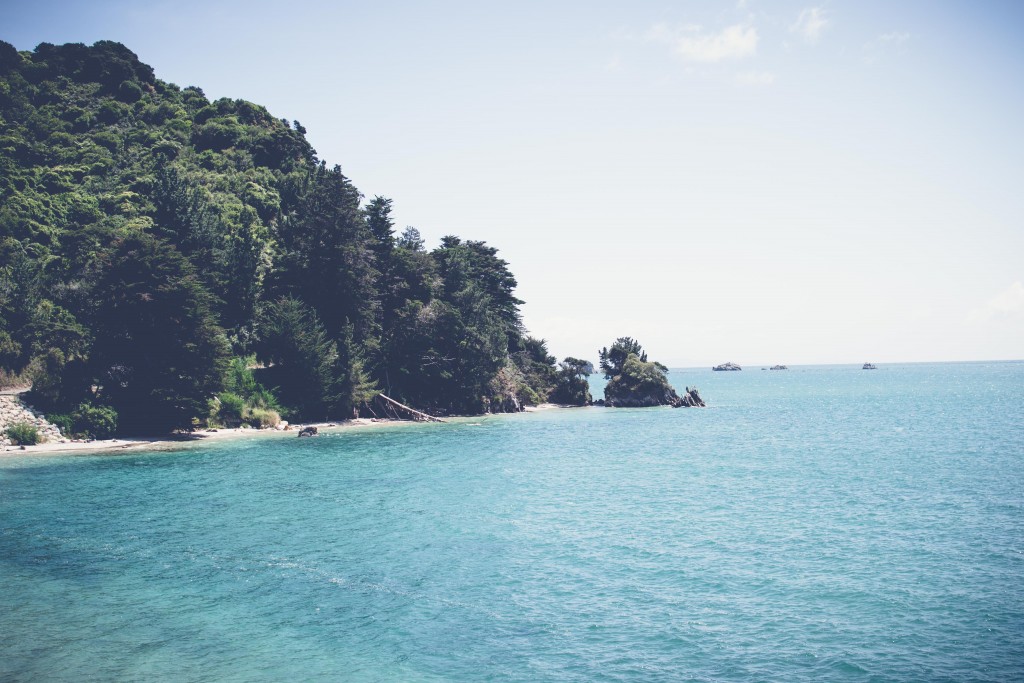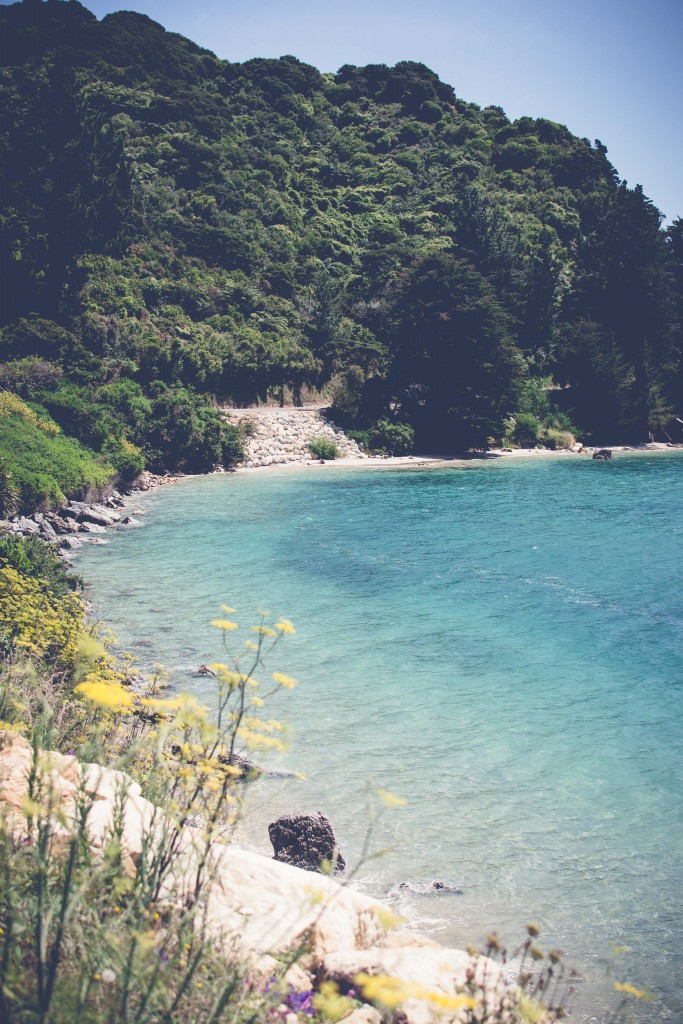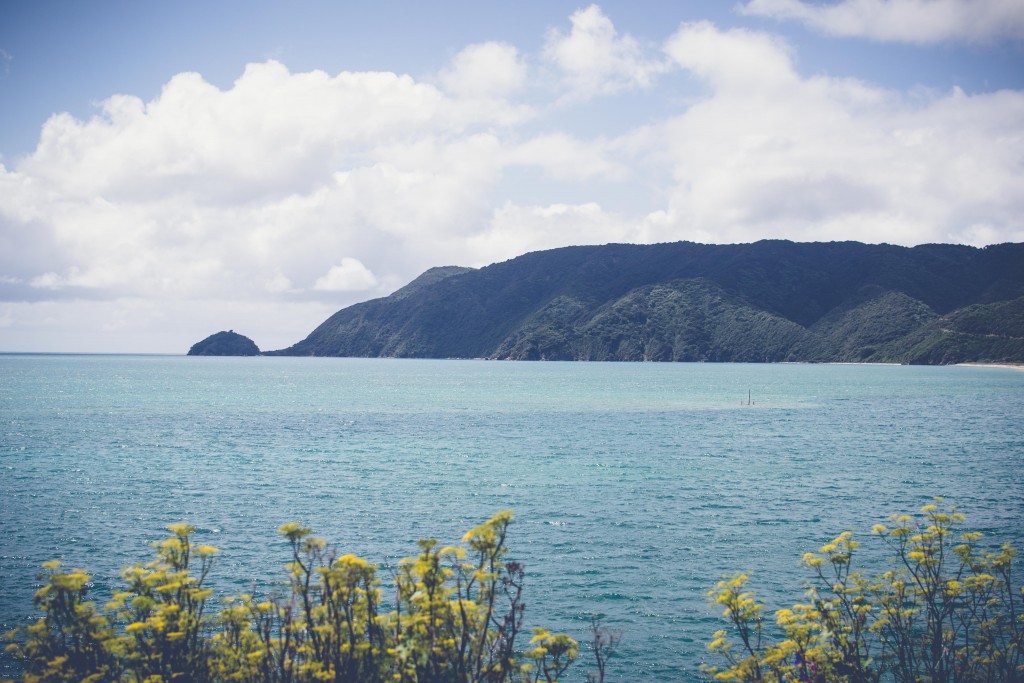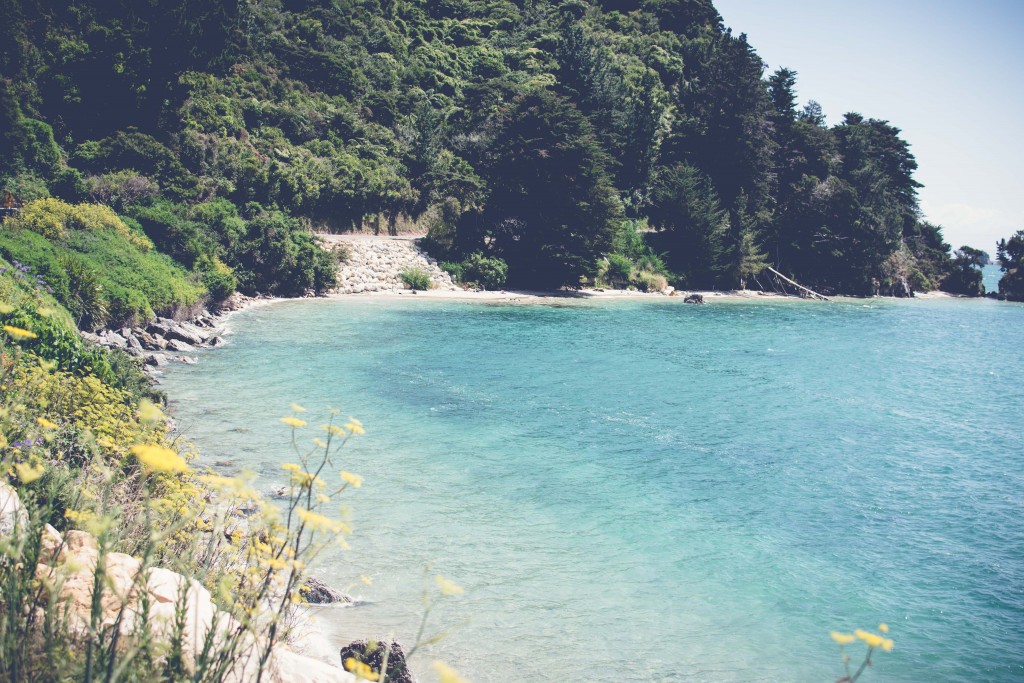 We arrived at the Wainui Falls carpark, which is located on farmlands. Luckily there's a long-drop loo, which was a blessing for my bursting bladder! We got ready and set off for the walk. I didn't really time it but I reckon it's roughly a 45min round walk, and if it was longer it really didn't feel like it. It was such a lovely relaxing walk, with views of the Wainui river alongside, some spots a beautiful celadon in colour. The water is so clear! It's almost surreal. The birds and bugs chatter as you breeze through, along the path, under and alongside big beautiful ferns, the greenery is lush! Immersed in nature, tranquil, relaxed and calm!
Along the suspension bridge over the flowing river below, which leaves you with a similar feeling after jumping on a trampoline. Up the steps and around a few more corners emerges the most majestic of waterfalls, Wainui Waterfall! It is a sight indeed, that'll never be forgotten! There's something so magical about waterfalls! It's hard to to be fully absorbed by them, lost in what seems a lifelong stare. Sugar for the eyes! Without the nasty crash 😉
We observed it's magnificence, took endless photographs and did attempt to get into the beautiful pool below it's gushing waters. I got butt height, couldn't feel my toes any longer ,so admitted defeat and stumbled out, toes still intact. Next time!
We headed back to the car, enjoying the track from a backwards perspective! Isn't it odd how everything looks so different upon your return? We set off, along the gravel road deeper into the Abel Tasman and headed for Totaranui Campgrounds. Flicked off our shoes and headed straight for the beach, towels and hats in hand.
Amazing! This beach instantly became the best beach I've visited in New Zealand so far. I think it's because it reminds me so much of the beaches back home in Durban, South Africa. The same kind of sand, course and golden in color, although the sea is a lot more tamer and kinder. We frolicked in the waves for what felt like ages! It was wonderful! Returned to our towels and basked in the glory of the New Zealand summer sunshine! True bliss!
Now an adventure wouldn't be complete without amazing food to top it off. On our way back home, we stopped off at Toto's Cafe & Gallery for lunch. Authentic wood fired pizza's, yes please!!!! And man, were they scrumptious! A special occasion called for a little bit of gluten, and that's okay! Life's all about balance! I enjoyed my vegan pizza, gluten and all! Definitely a spot I'd recommend! The view of the bay and surrounding Abel Tasman lush green hills were fantastic! So rustic and relaxed! The abundant veggie garden was incredibly inspiring, and I had to take a million photo's, of course!
A truly beautiful adventure from beginning to end!
Thank you my darling sweet pea! 🙂