Tennis star Venus Williams is undoubtedly one of the most impressive athletes of her generation (or perhaps of a few generations). Born in California in 1980, she famously rose to professional tennis at a time when the sport was still primarily white. Showing talent early on and pushed by her competitive father, Williams turned pro in 1994 at the age of 14, though she didn't really find success until a few years later. By the late-90s she was beginning to rack up deep runs in tennis's biggest tournaments, en route to the 7 Grand Slam titles she owns today.
Williams has seen an unusual amount of adversity in her life. In 2003, Yetunde Price, the older sister of Venus and Serena Williams, was murdered in Compton, California, shedding light on the rough nature of the area in which the sisters primarily grew up. And just this year, Venus was involved in a fatal car crash – at one point the subject of potential blame before traffic cam footage proved that she acted correctly during the tragic incident.
But the most difficult challenge Williams has faced with specific regard to her tennis career has likely been her confrontation with Sjogren's Syndrome. This is an incurable autoimmune condition that can be treated and managed, but can also be somewhat crippling. A dry mouth and dry eyes are the chief symptoms (which, when you think about it, can be devastating to an athlete), and additional conditions can often emerge alongside Sjogren's. By all accounts Venus was in a fairly fragile state at one point before she recognized the syndrome and began to address it.
Fast-forward a few years and she's back among the best tennis players, both presently and of all time. A guide to this year's U.S. Open, where Williams would reach the semi-finals, pointed out that she holds the record with 76 Grand Slams played – more than any other man or woman in history. So how does a woman with a potentially devastating autoimmune disorder continue with such a prolific and impressive career? To hear her tell it, a plant-based diet is largely responsible.
Quoted in an article earlier this year, Williams said of switching to a plant-based diet, "it changed my life." She claims she "literally couldn't play tennis anymore" after being diagnosed with Sjogren's, and she wanted to find a way to get back on the court. This led her to explore the idea of a plant-based diet, which seems not only to have gotten the Sjogren's to back off, but to have bettered her life in general. Williams says she fell in love with the concept of fueling the body in the best way possible, which ought to ring true to a number of you who follow a similar diet. There's something empowering about cutting oneself loose from processed foods and heavy meats and enjoying a more natural diet.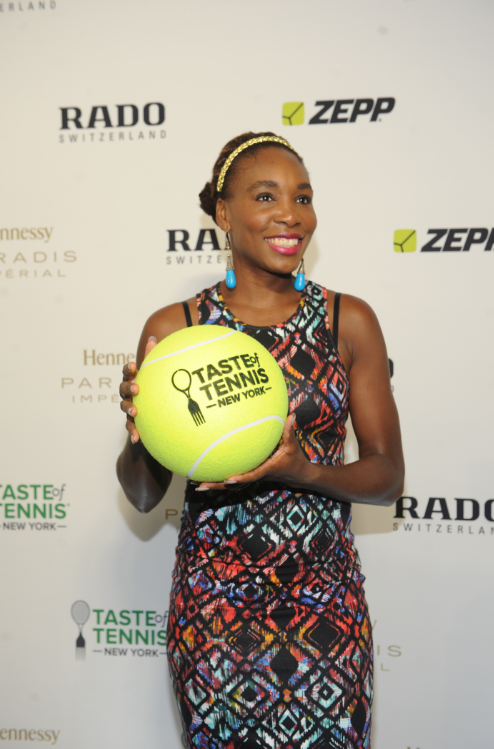 As for her specific diet, Williams has also talked about the importance of enjoying what you eat. This is a basic point, but it's one that a lot of people considering a dietary change – not just to raw vegan, but of any kind – would do well to understand. Diets that feel restrictive or lack excitement are often the ones that fail. The key to a sustained change is to find recipes and meals that actually appeal and fit into a diet scheme.
As a specific example, Williams discusses her fondness for celery root soup, which is simple, but also exactly the sort of thing a lot of people might not consider! A vegan diet does not simply equate to salads, in other words, but can mean all kinds of interesting dishes embellished and improved with natural ingredients. Similarly, Williams talks about addressing her fondness for sweets with juices and smoothies, even including one called an "orange creamsicle!"
This is not, of course, the most comprehensive diet plan. But it's always nice to see an example of the potential benefits of a plant-based diet. And to hear one of the world's most impressive athletes discussing those benefits is quite interesting.
Guest Post