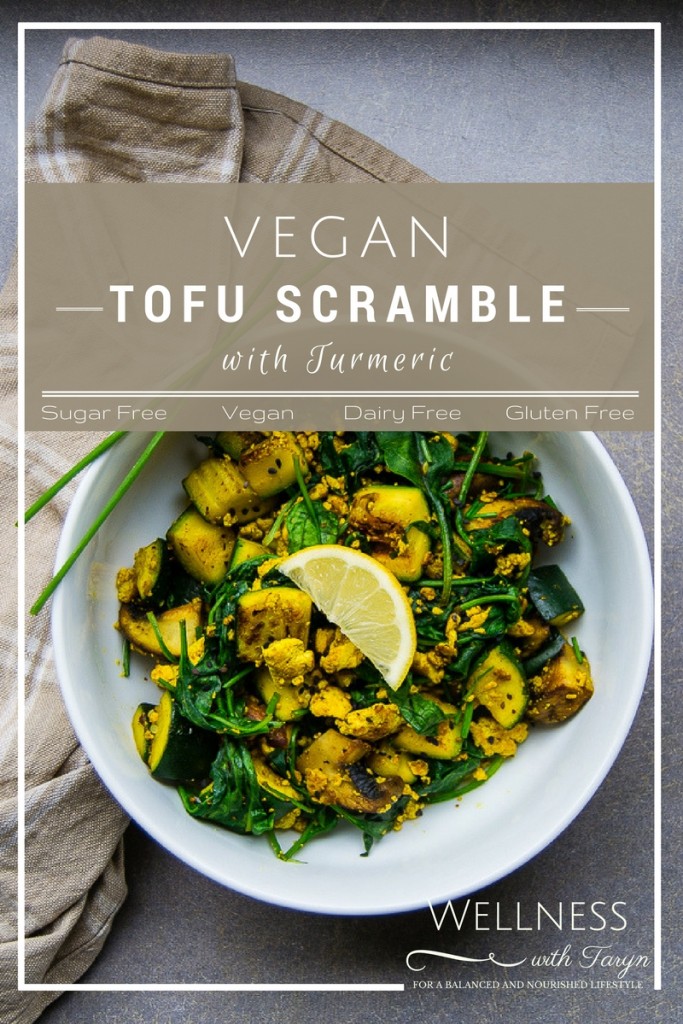 Well! I'll start this blog off by saying it's been a rather intense week! While I'm super excited to share this Vegan Tofu Scramble recipe with you, I'll give you my brief summary of my experience of the recent earthquake/s.
If you haven't heard already, New Zealand had a 7.8 Earthquake at a little past 12am early Monday morning. I awoke abruptly to Nick shaking me and instantly I knew what was going on. The earth was moving. Our whole house was shaking, and so vigorously that the water in the toilet was loudly swishing from side to side. Instant panic mode!
My first instinct was to run outside, yet in my fumbled orientation, I actually didn't know what to do. And then the electricity went out, all was black, frightening! We experienced one last real jolt, and then it simmered down. We later learnt that the quake went on for around 2mins, which is a freaking long time when you're in a situation like that.
We fumbled back to bed (after finding our lanterns) with me jumping out every 10 seconds, peering out the window to see what the neighborhood was doing. Flash lights in the distance, breaking the darkness of the night, although luckily with the super moon high in the sky, the night wasn't completely pitch black. The whole experience was a big wake-up call, and it made me realize how unprepared we are in case of emergencies like these.
It's events like these that I find really
puts life into perspective
. As we drove into work the next day, I remember looking at all the houses we passed and thinking of all the people in them, in comparison to the enormity of this planet, we are rather insignificant. Well, I don't know if that's the correct word to use, but in that moment I felt really really tiny!
The epicenter of the earthquake was in North West Canterbury, which is about a 2.5-3 hour drive from our home in Nelson. So relatively close! We've had over 1000 aftershocks since the main 7.8 quake, and counting.
Although this whole experience was really scary, I am
still so incredibly grateful
to live in one of the most beautiful places I've ever been! I was pondering this morning and in a way I feel so much more connected to mother earth, here in New Zealand. Especially in events like these where her power and her force is so raw. It
increases my respect for her immensely
.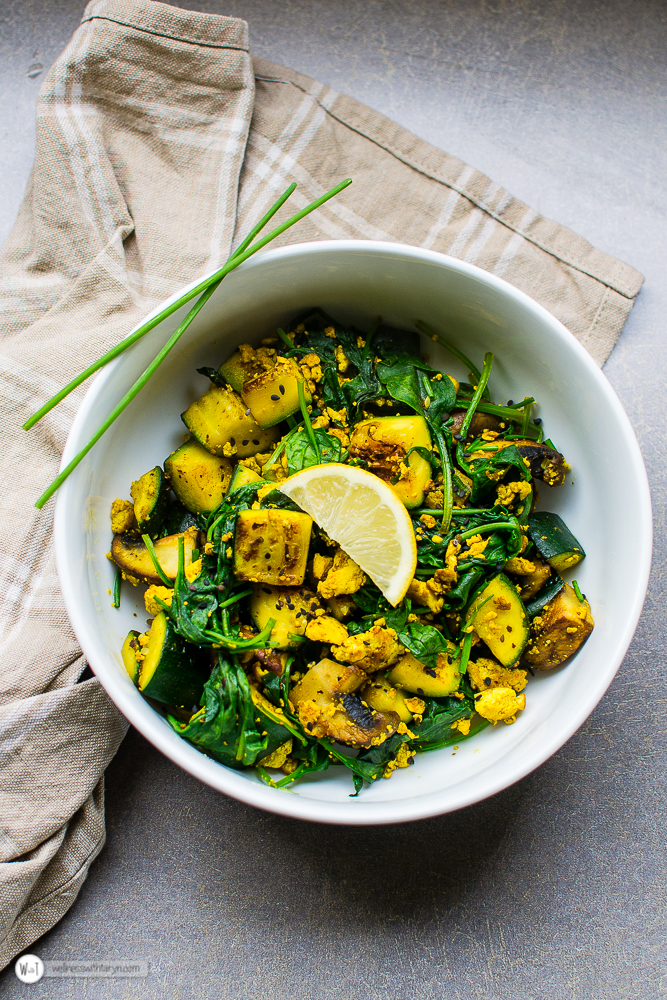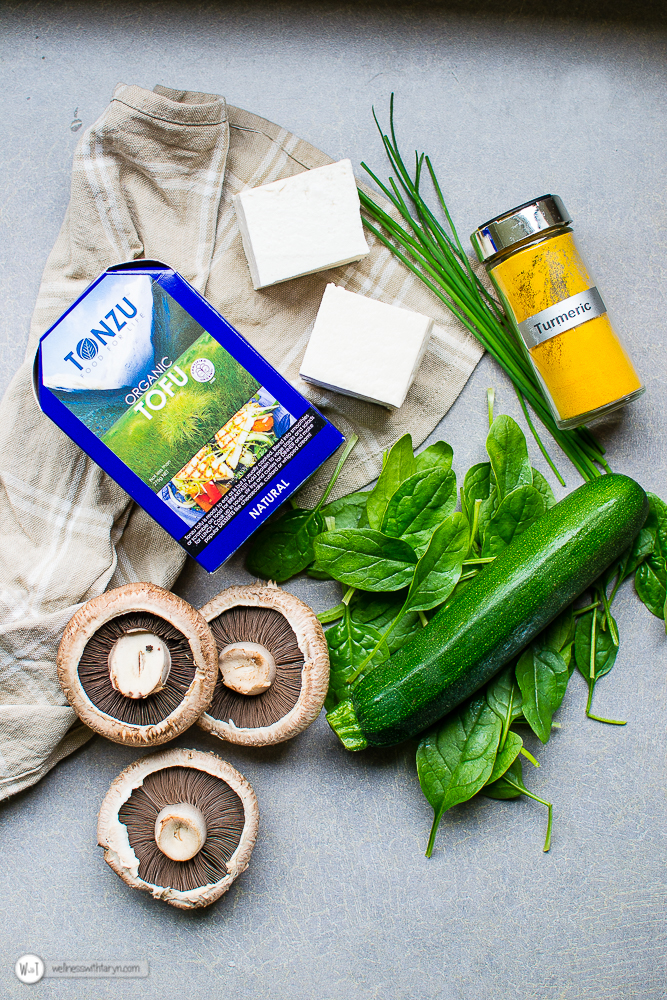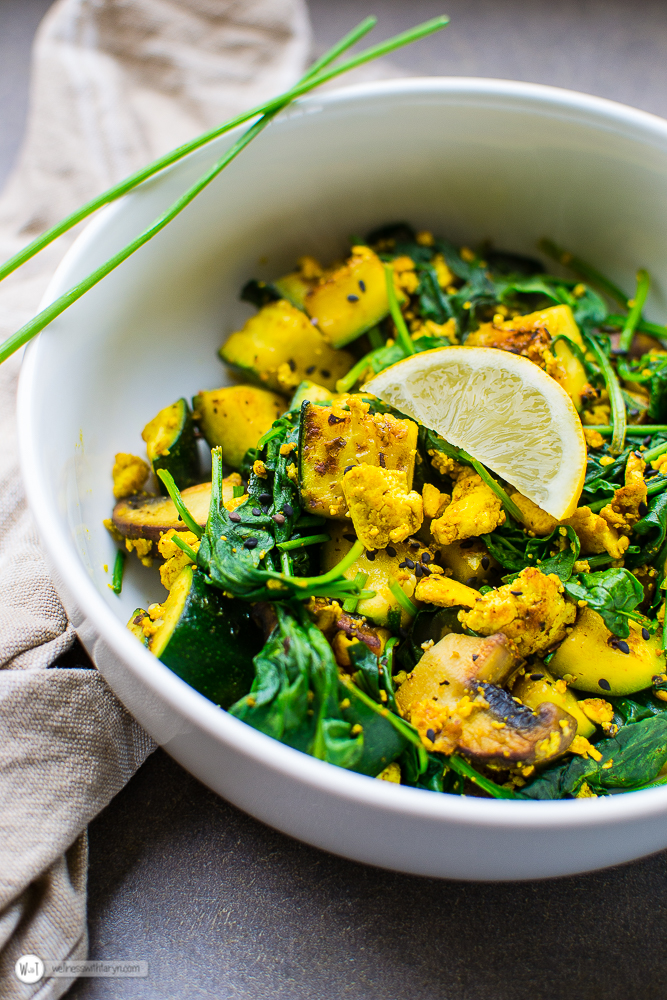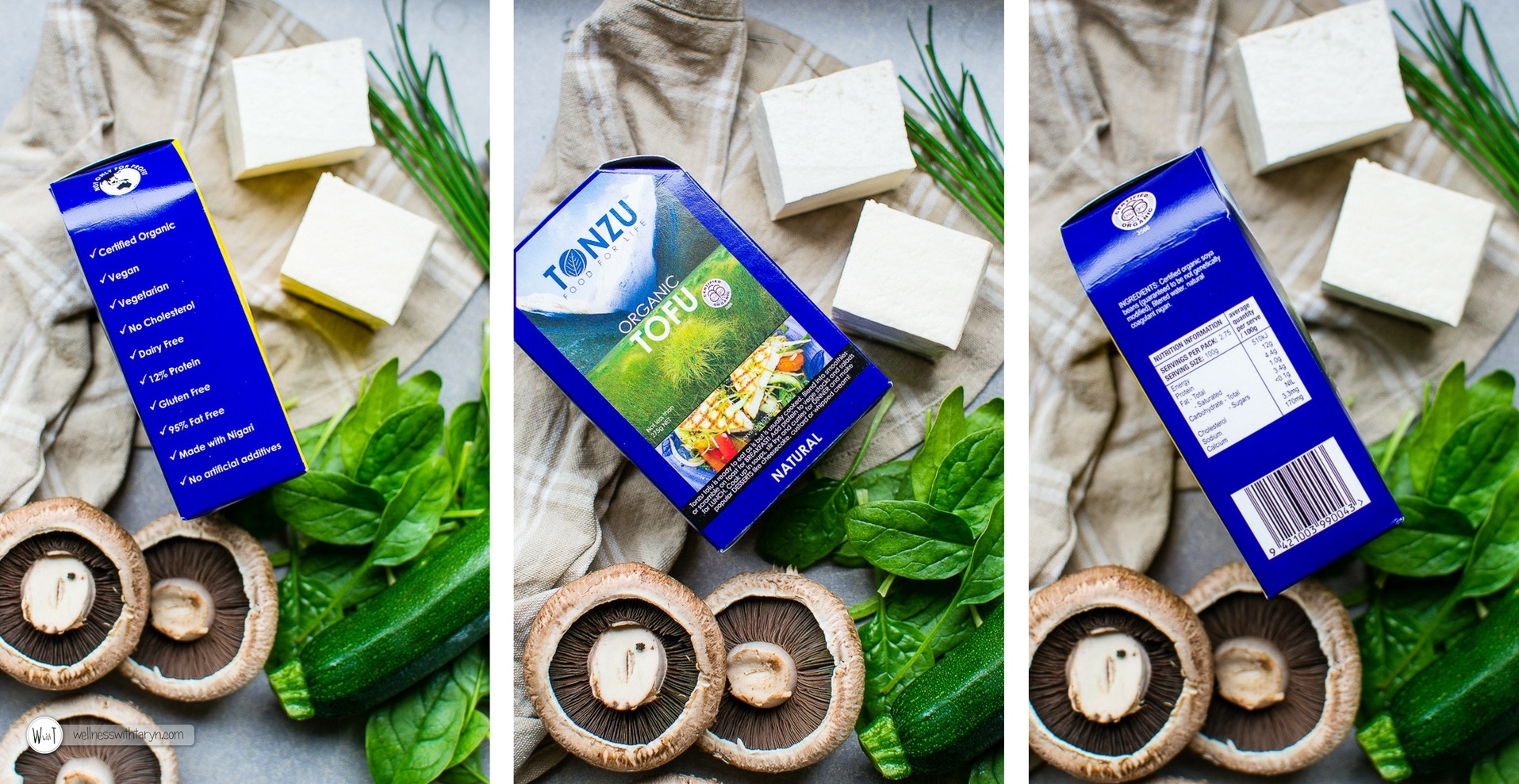 Moving on …
to a far lighter and
more delicious topic
, and whole reason for this blog post – this epic
Vegan Tofu Scramble
. I've particularly been enjoying this for breakfast, although it can most definitely pass for lunch or dinner. My obsession with zucchini lately has got me including it in nearly every meal. Just can't get enough of it!
This dish boasts a low carbohydrate content, which has been working so well for me lately. Being a
Type 1 diabetic
, lower carb meals mean less insulin is needed and thus reduces the risk of fluctuating sugar levels.
Lately my body has been loving meals loaded with plant based protein. By eating less simple carbs, like sweet potato, butternut, and carbs rich foods like that, it means there's
more space for greens
. Think spinach, peas, leeks, kale, zucchini, and more of these types of vegetables that have lower carbohydrate contents. It also means my caloric consumption has decreased, which is perfect with Summer around the corner.
For this recipe I used the
Tonzu Organic Tofu
, which you can find at most New Zealand supermarkets. It's affordable, rich in minerals and vitamins, easy to digest and certified organic. It contains
12g of protein per 100g
, making it an excellent source of protein for vegans. I love the addition of
turmeric
, as it adds to the scramble effect, and boosts the nutritional profile of the dish incredibly.
While I still do love my smoothie bowls, made with frozen banana (high carb content), I keep meals that I do enjoy with high carbs limited. I just feel that my body as a whole functions much better on a
low carb eating
plan. Don't get me wrong though, because smoothies give me a tonne of energy, although my body battles to deal with the
initial blood glucose spike
, regardless of how much insulin I take. I recently tested out a
Dexcom continuous glucose monitoring system
, and the data I received back from it was really helpful, and has allowed me to see how my body reacts to certain foods. Fine tweaking my diet per say 😉
This way of eating doesn't mean that it'd be the best for you, because we are all different and
each of our bodies thrive differently
. I urge you to
find what feels best for you
, and stick with it. Find what keeps you healthy and bursting with energy.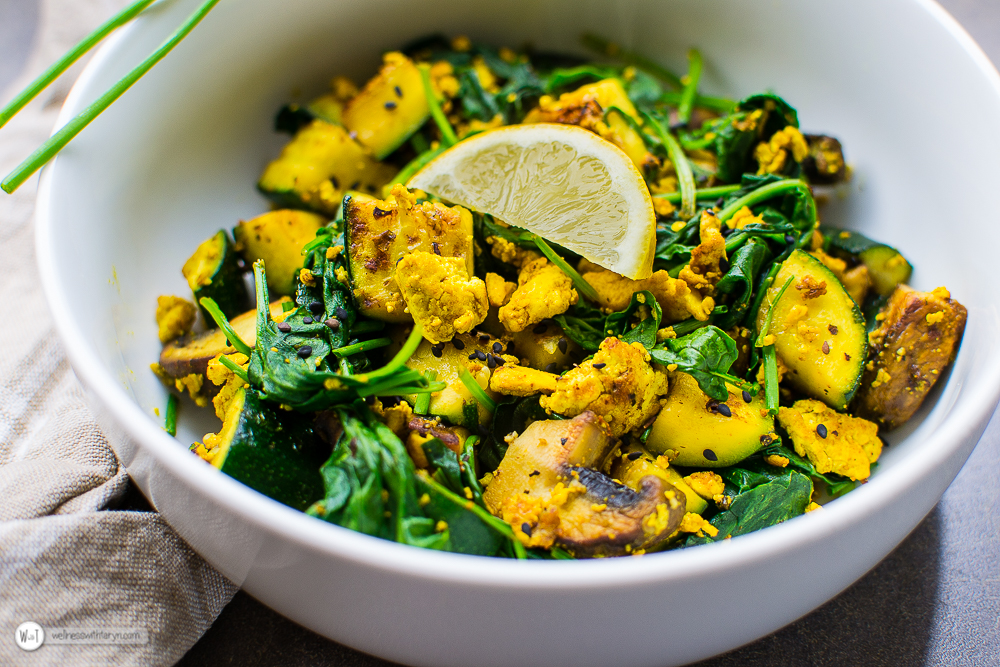 Vegan Tofu Scramble
2016-11-19 00:04:29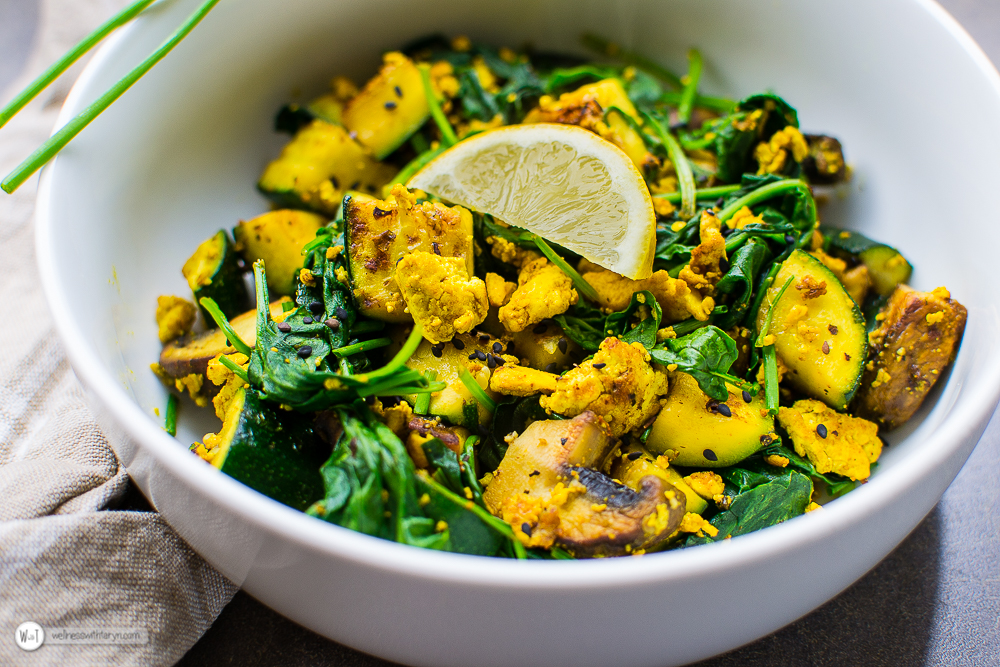 Serves 1
This delicious low carb option dish, is full of flavor and plant based protein. Particularly great for breakfast. Loaded with nutrients to keep you fuller for longer. This dish is sugar-free, dairy-free, gluten-free, low-carb and high-protein
Ingredients
100g Organic Tofu
2 Large Brown Mushrooms (sliced)
1 Large Zucchini (diced)
1/2 Tsp Organic Cold Pressed Coconut Oil (for frying)
1/4 Tsp Turmeric Powder
Handful of Baby Spinach
Lemon Wedge (To Garnish)
Chives (To Garnish)
Pinch of Salt and grind of black pepper
Instructions
Heat up the coconut oil in a frying pan on a medium heat.
Saute the mushroom and zucchini until soft and cooked through. Add the turmeric and baby spinach. Cook for a further 2 minutes. Add the salt and pepper
Crumble in the tofu with your hands, and stir through. Cook until heated through which is approx 2-3 mins
Serve and top with chives and a squeeze of fresh lemon
Notes
Use Organic where possible
This dish is sugar-free, dairy-free, gluten-free, low-carb and high-protein
Wellness with Taryn http://wellnesswithtaryn.com/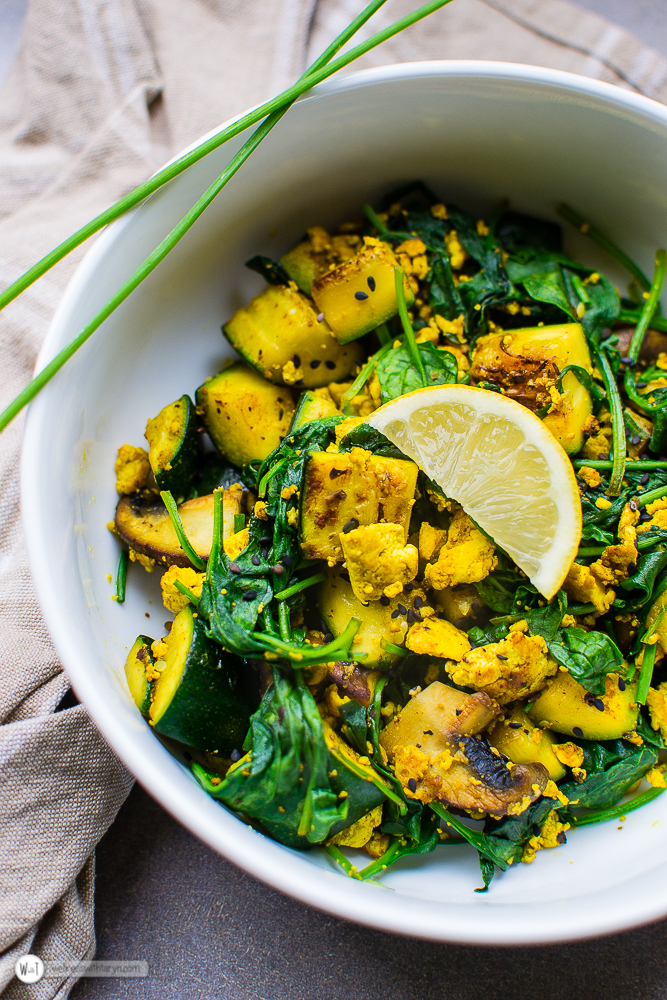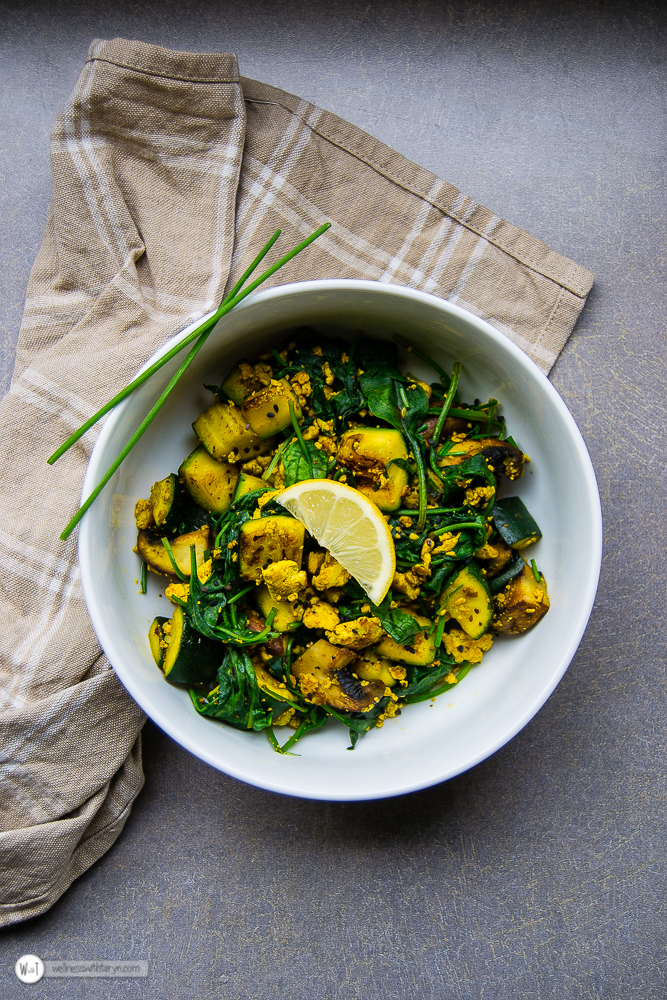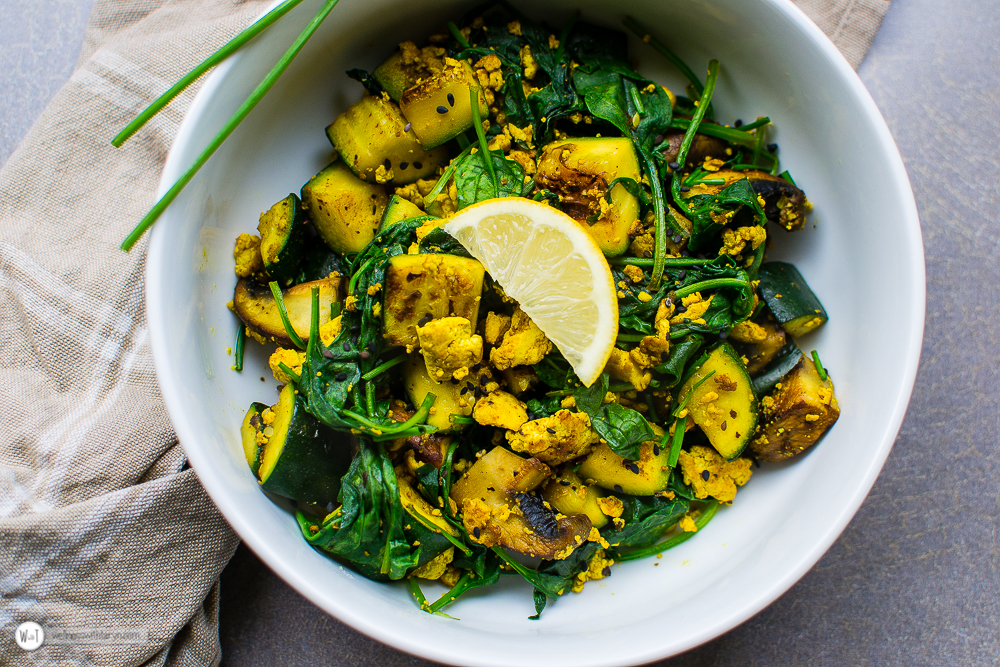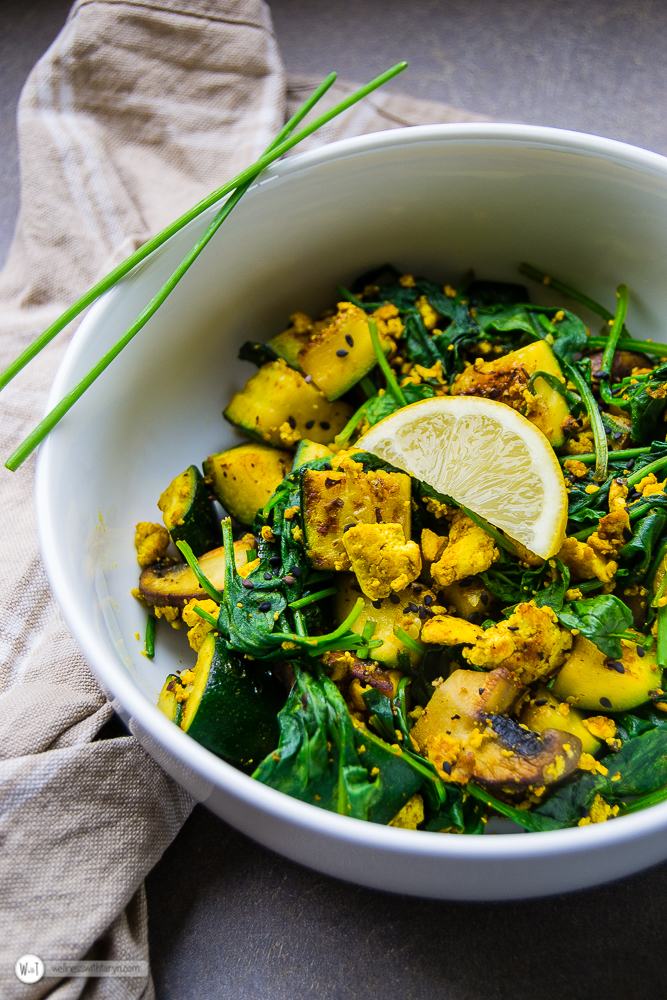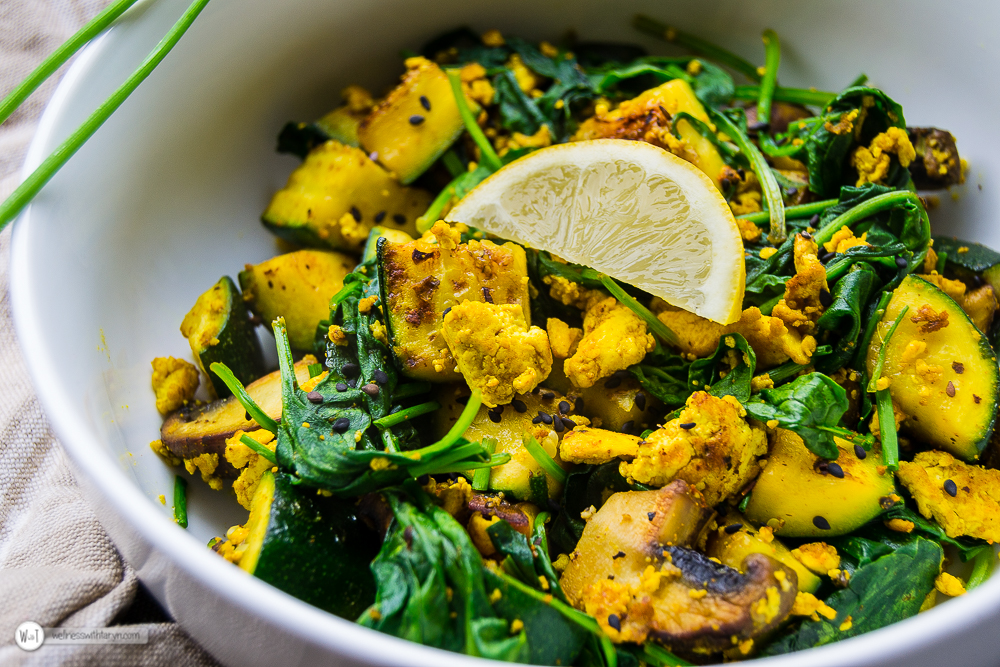 I hope you enjoyed the recipe and this post.
Leave a comment below
and remember to share with your people if you loved it.
Much love
Xxx …