As winter slowly creeps around the corner, the body calls for warmer dishes. Food that warms the tum! Leaving you feeling toasty and satisfied. What better dish to satisfy that craving than a healthy, delicious pot of soup.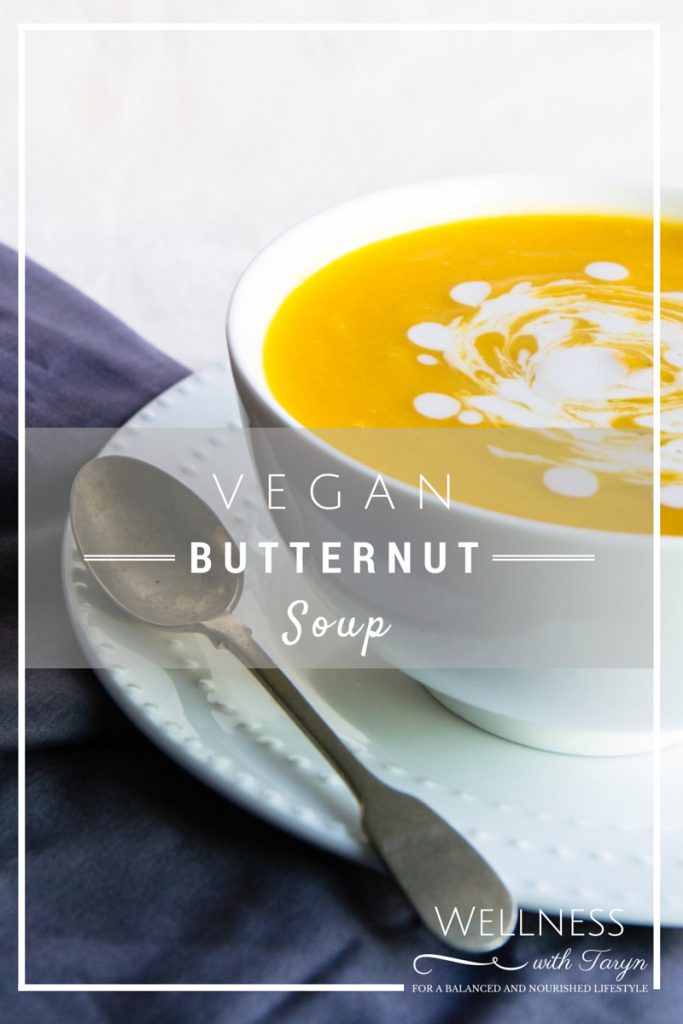 The great thing about soups, is that you can use up all your left over bits and bobs floating around in your veggie draw. It all comes together so wonderfully, despite what you may chuck in. You can never go wrong with soup!
For this recipe I actually used the slow cooker. It was the first time I've ever used one, so despite being a bit nervous, the soup came out perfect. Slow cookers rock! Especially if you're busy. You can just pop all your ingredients in, top with water, and leave it on low all day. By the time you come home, your house smells like you've been cooking up a storm all afternoon, and what's more inviting than the smell of delicious food floating around your home.
Another great thing about this recipe is that it suits most palettes, even the fussy ones (aka. my partner). Served with an artisan loaf of bread (if you eat bread), or a tray of savory muffins, your soup will definitely fill most tums.
I love the creamy texture the butternut gives, and all the flavors gel so ridiculously well together. This really is a winning recipe, and one I will use many more times to come!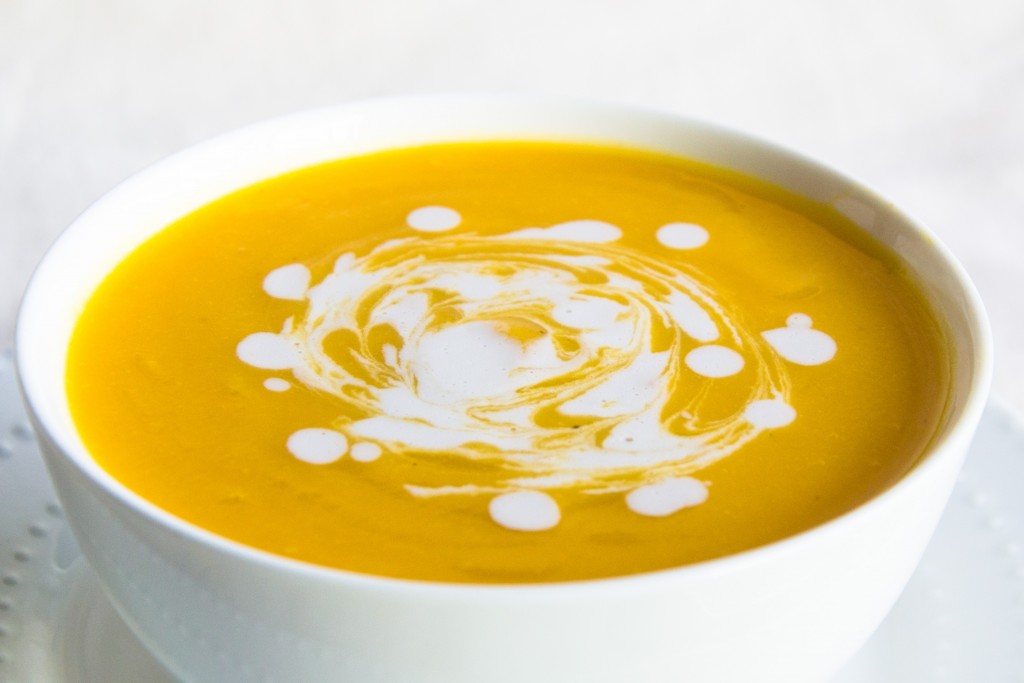 Vegan Butternut Soup
2015-04-23 06:03:05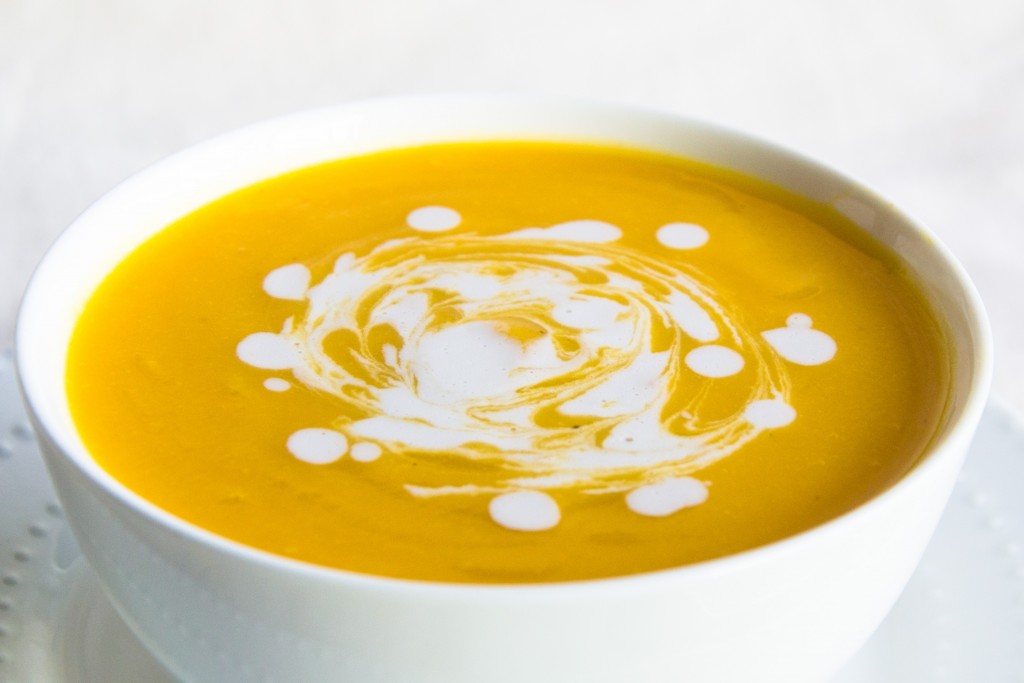 Serves 4
A deliciously warming recipe for the winter chills.
Ingredients
2 Large Butternut Squash (Peeled, cleaned and cut into chunks)
1 Large Sweet Potato (Peeled and cut into chunks)
1 Large Regular Potato (Peeled and cut into chunks)
1 Medium Onion
1 Large Apple (Peeled and cored)
1 Tsp Crushed Garlic (or 3 Cloves)
3/4 Cup Coconut Cream
Pinch of Cayenne Pepper
1/2 Tsp Mixed Dried Herbs
Sprinkle of Paprika
Salt & Pepper to taste
Water
Instructions
Place all ingredients, except the coconut cream, into a large pot or slow cooker.
Add enough water so that about 1 cm of the veggies are emerged. Be cautious not to add too much water or the consistency will be very thin.
Cook on a low heat until all vegetables are soft.
Blend with a hand blender. If you don't have a hand blender, a normal one will do. Just ensure the veggies have cooled a bit before placing them in the blender or it may crack if plastic.
Return to the heat and add the coconut cream.
Garnish with drizzled coconut cream and serve with your choice of breads if you require.
Another option is to add cinnamon, I love it with cinnamon.
Notes
While blending, if your soup is too thick, gently add water until it's able to blend smoothly.
If you are making for children, and the cayenne pepper is too spicy, replace with paprika.
Wellness with Taryn http://wellnesswithtaryn.com/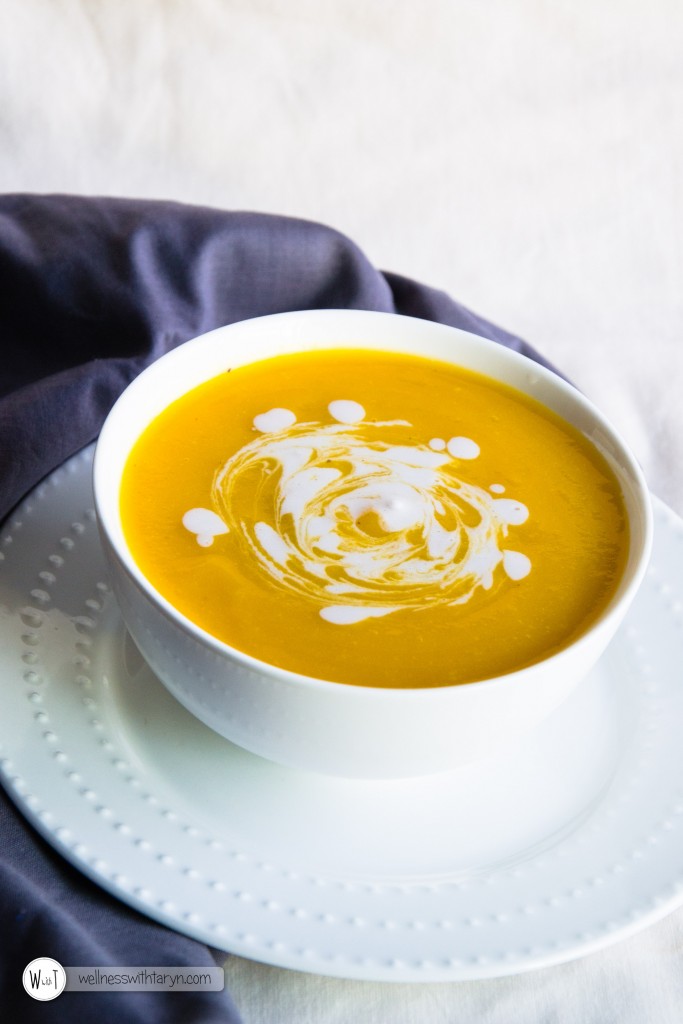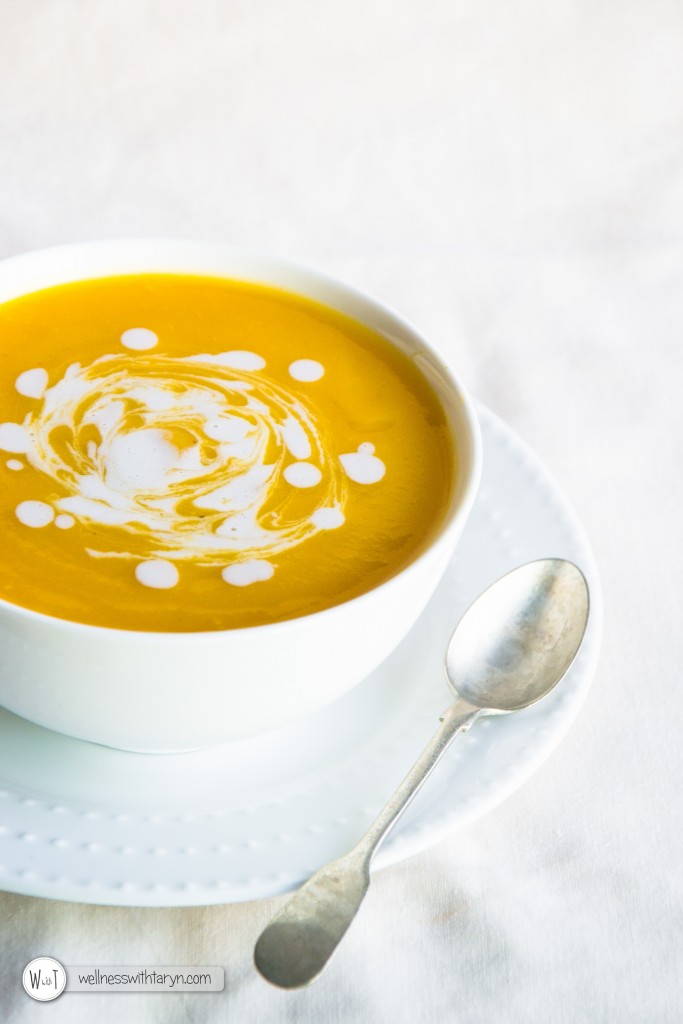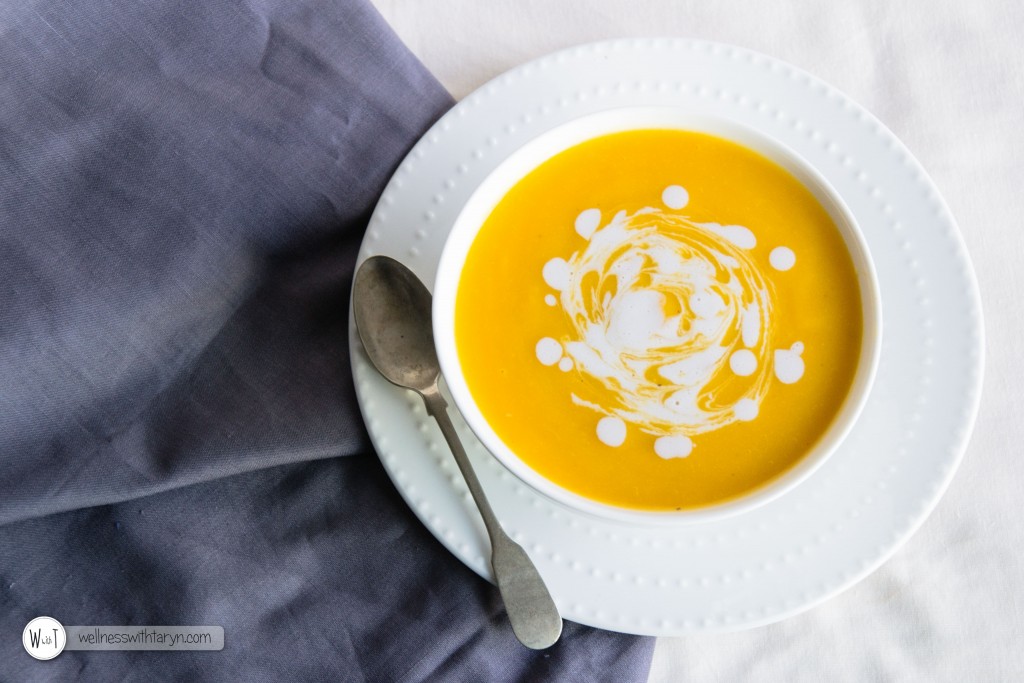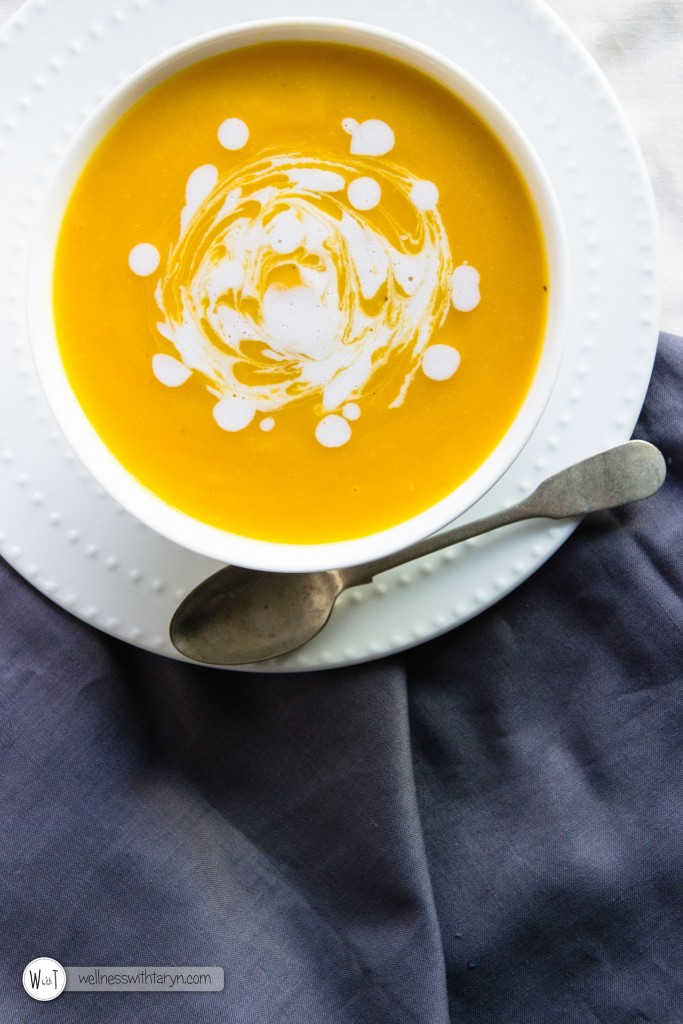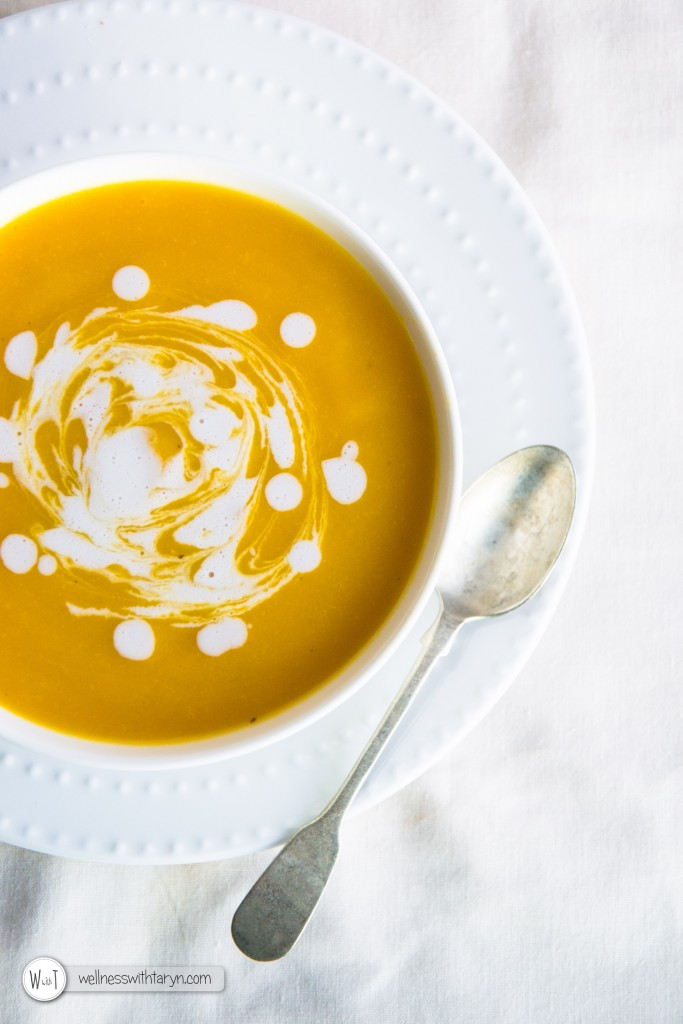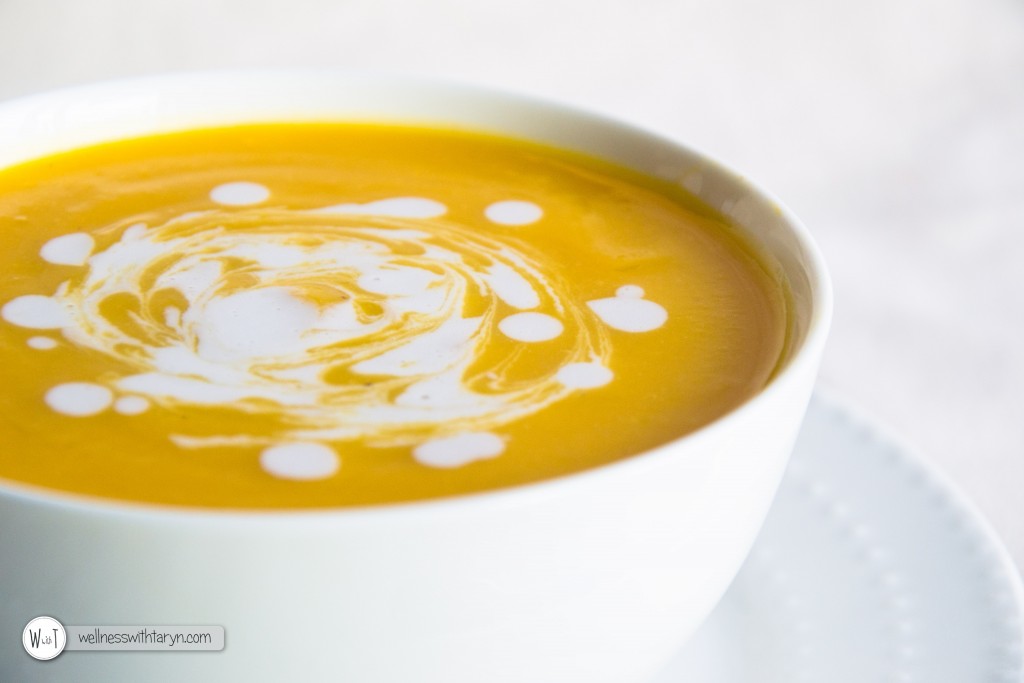 I really hope you enjoyed this post, leave me comment if you did 🙂 and remember to share with all those who you think will like this warming recipe.