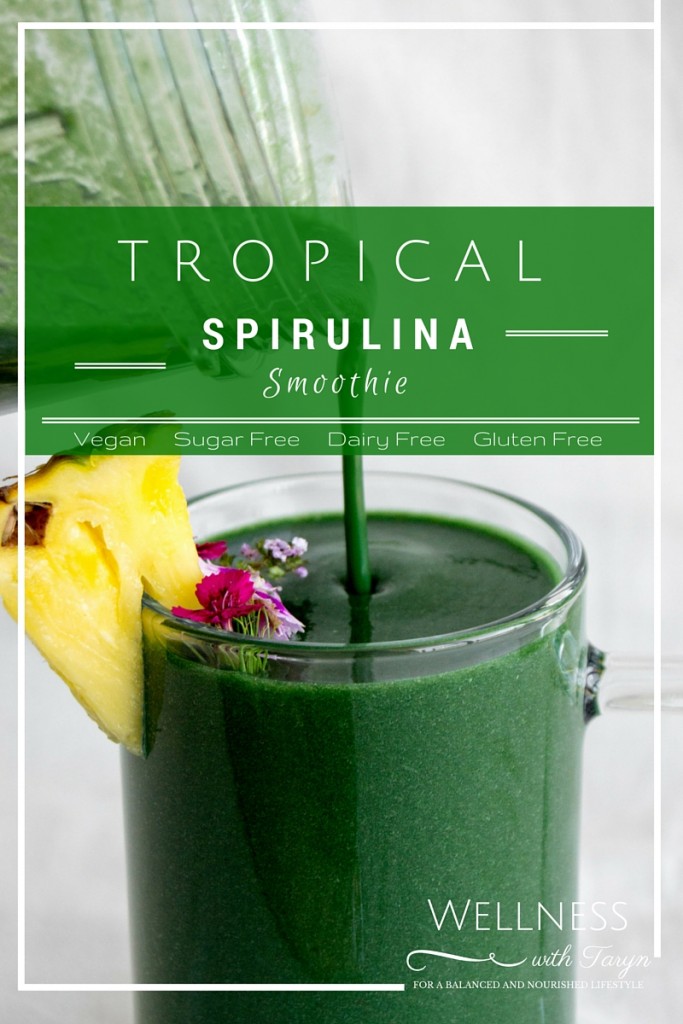 I love smoothies! They're so quick, easy and I love the fact that you can add whatever you want to create a delicious meal/snack! This tropical spirulina smoothie recipe is definitely a winner! I've experimented with quite a few flavor combinations over the years, from decadent chocolate smoothies to vibrant green smoothies to earthy beetroot concoctions. It's amazing how many combinations you can create, with just a handful of ingredients.
Green smoothies are pretty much a staple for me. I love the combination of banana, spinach, lemon, ginger and almond milk. The creaminess of the banana and almond milk highlight the zesty lemon and tangy ginger flavor and they all just work so well together! I try to have one of these at least 3 times a week.
To mix things up a bit, smoothie bowls are a great idea. Freeze your banana chunks the night before, and add only a little almond milk to create a thick 'ice-cream' like textured smoothie that you can serve in a bowl, sprinkle with delicious toppings and eat with a spoon. Something different and slightly addictive I must say!
Now, this smoothies recipe's star ingredient is spirulina. I will be honest, it's not the grandest tasting ingredient, but it is so incredibly good for you and in this recipe I've managed to mask the flavor perfectly, making it non-detectable and truly delicious!
Health Benefits of Spirulina
Spirulina is a natural "algae" (cyanbacteria) powder that is incredibly high in protein and a good source of antioxidants, B-vitamins and other nutrients. When harvested correctly from non-contaminated ponds and bodies of water, it is one of the most potent nutrient sources available. It is largely made up of protein and essential amino acids, and is typically recommended to vegetarians for its high natural iron content.
65% protein

and amino acids including the essential fatty acid gamma linolenic acid (GLA) which has gotten a lot of attention for its anti-inflammatory properties, especially when taken with other quality Omega-3 supplements like Fermented Cod Liver Oil. It contains all essential amino acids. GLA is difficult to find in a food source and normally has to be created by the body. Spirulina is one of the few foods with a natural GLA content.
Contains

Omega 3-,6 and 9s

and is especially high in Omega-3s.
Extremely high in

Chlorophyll

, which helps remove toxins from the blood and boost the immune system.
High concentration of bio-available iron and is excellent during pregnancy and for those with anemia and will not cause constipation. The proteins and nutrients in Spirulina are very bioavailable and easy to absorb.
Incredibly high in

calcium

with over 26 times the calcium in milk, making it excellent for children, the elderly and during pregnancy.
The protein in Spirulina is highly usable and has a net protein utilization rate of between 50-61%
Can

bind with heavy metals

in the body and help remove them.
Increases

fat burning

during exercise.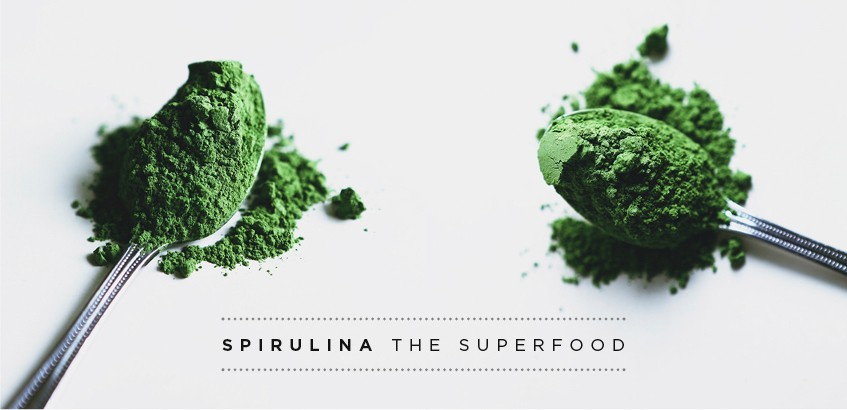 For a further incredibly juicy 6000 word article on the Health Benefits of Spirulina be sure to check out this post! It is incredibly comprehensive and if you have any further questions regarding Spirulina, I'm almost certain you'll find the answers there! 🙂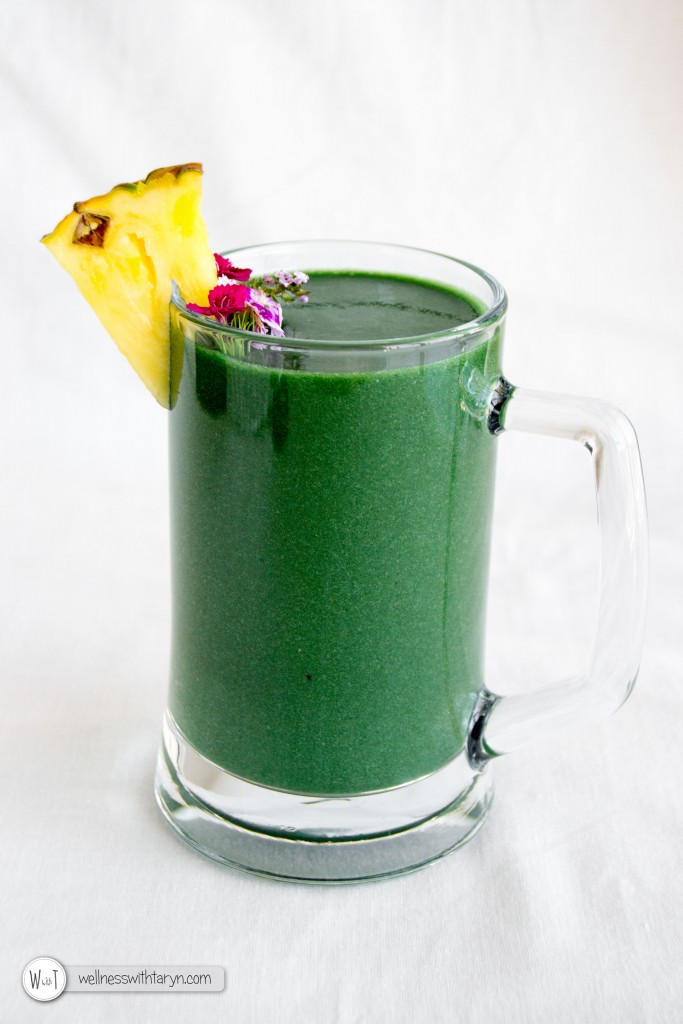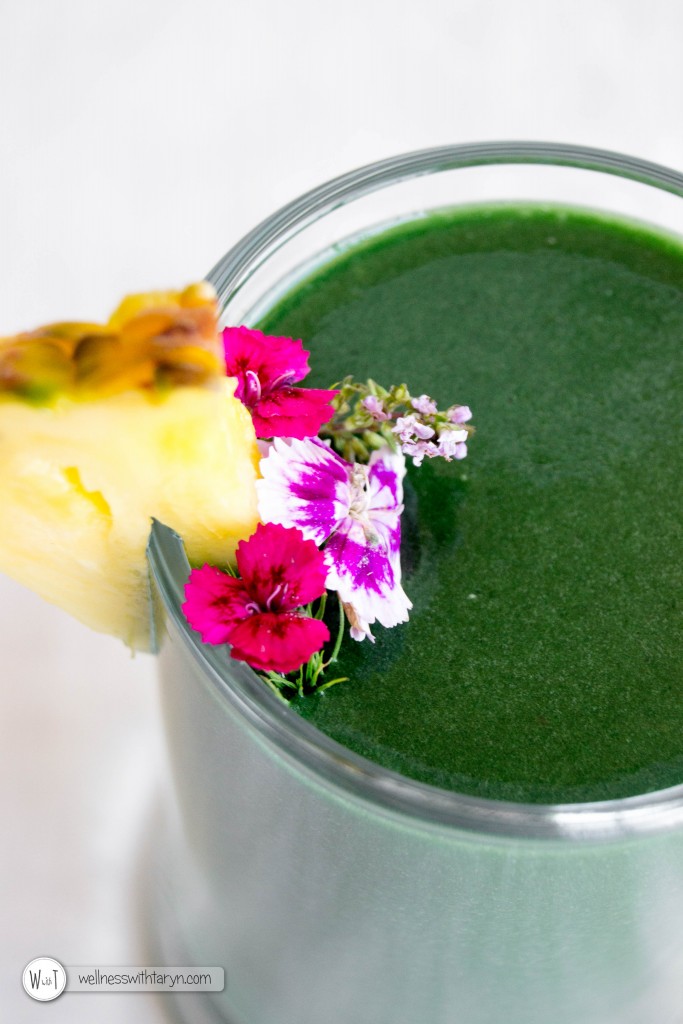 For this recipe I used my new favorite kitchen gadget, the Nutribullet Pro 900 Series. This is one of the handiest gadgets ever and definitely comes high on my recommendation list. With minimal cleaning up afterwards (as in you only have to rinse the blades and THATS IT!!!!), it saves so much time and makes making smoothies such a dream! It allows you to add that extra bit of health into your diet with little effort. Making it easier to get all your nutrients in, as well as having extra time to do the things you need to do.
If you're in Nelson, New Zealand, take advantage of this awesome deal.
This Nutribullet Pro Series 900 comes with:
The Power base
1 900ml big cup (great for two people)
1 500ml short cup (Great for one)
1 flip-top to-go lid (Perfect for when your on the go)
1 stay fresh reseabale lid (Perfect for making your smoothie last)
1 handled lip ring (Perfect if you prefer a handle)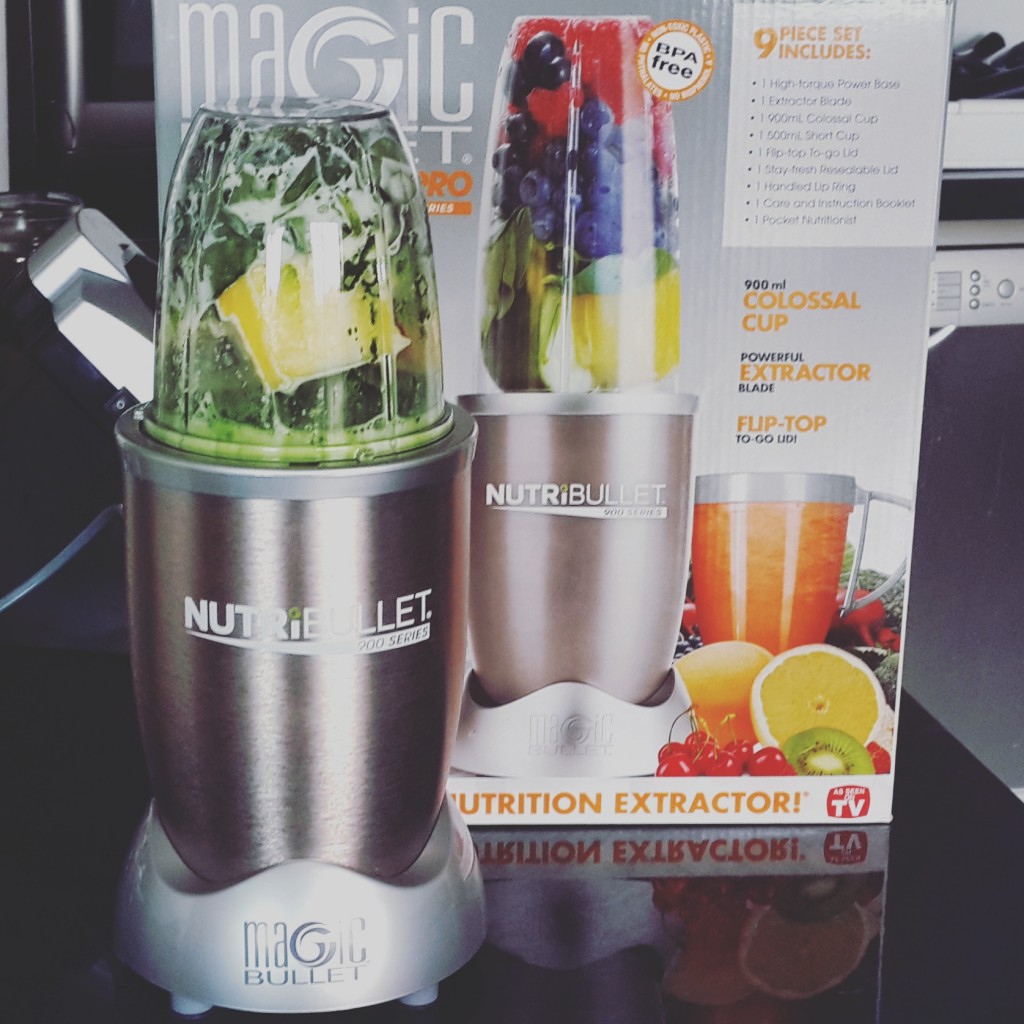 I tend to make my smoothie for the day in the morning, pop on the handy sipping lid and take it with to work. Lunch is sorted and I know I'm getting in all the nutrients I need. So simple, so easy, so wonderful!!!! Below is me having lunch in the beautiful Queens Gardens, where you can see the handy lid that comes with the Nutribullet!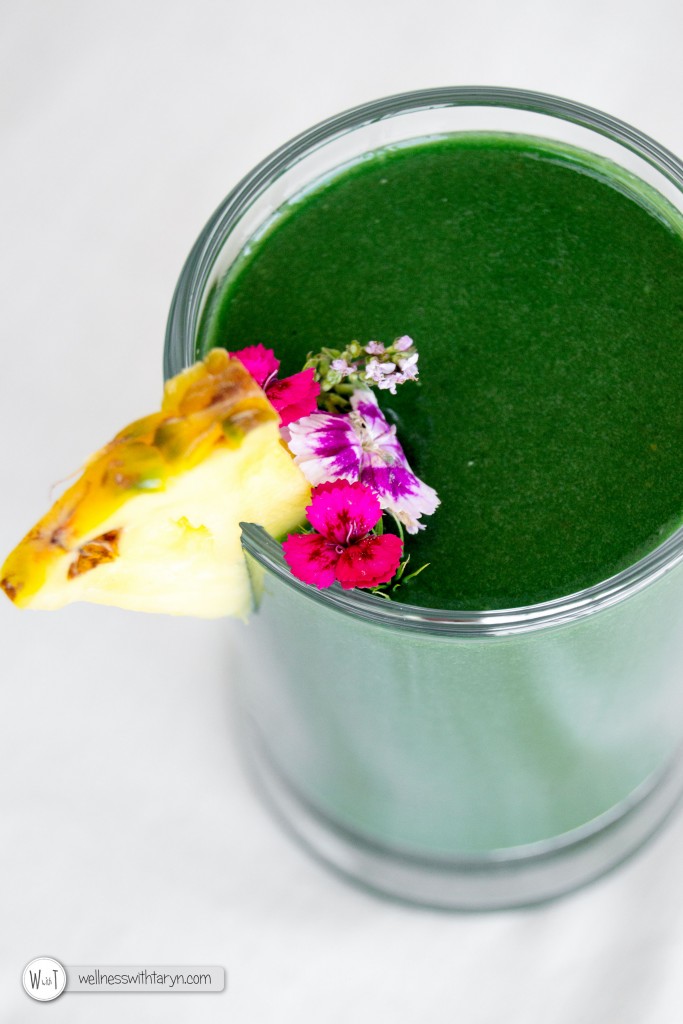 Tropical Spirulina Smoothie
2015-12-03 07:55:40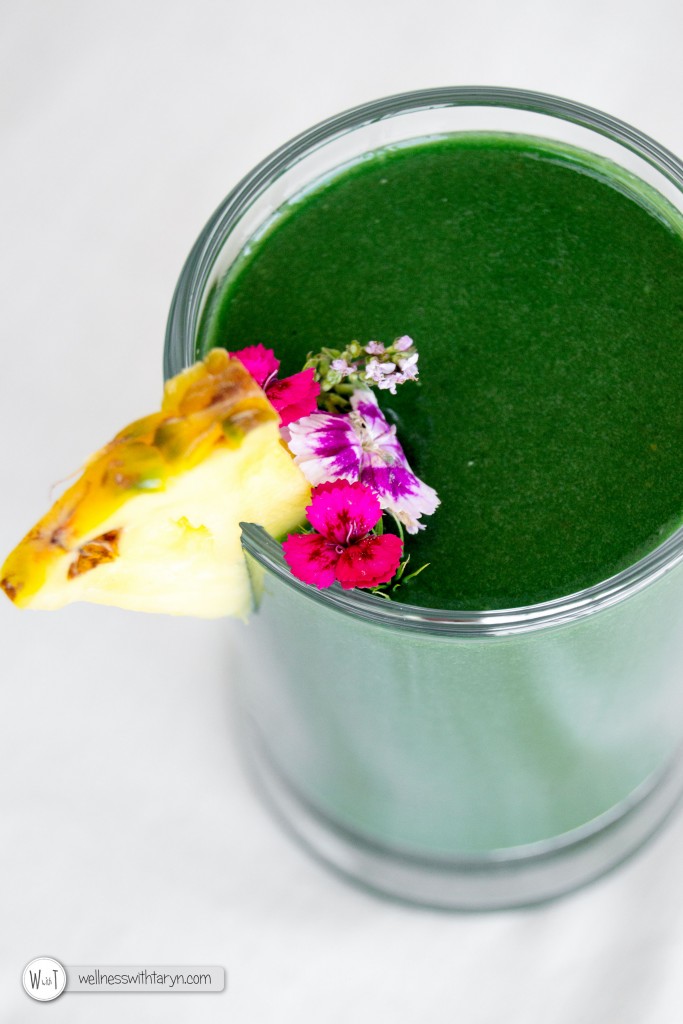 Serves 2
A delicious healthy smoothie with a tropical twist, that masks the strong taste of Spirulina. All the health and all the flavor!
Ingredients
1 Large Banana (Peeled, chopped into chunks and frozen)
1/2 Lemon (Peeled and de-pipped)
1/2 Cup Frozen Mango
1 Large Slice of Pineapple (Peeled and diced)
1 Cup Coconut Water
1 Teaspoon Spirulina (Heaped)
Couple Slices of fresh ginger (Diced)
Edible flowers and pineapple to garnish
Instructions
Put all ingredients into a blender and blend until smooth. You may add more coconut water if you prefer a 'thinner' textured smoothie, or alternatively less if you prefer a thicker one.
Serve cold and garnish with pineapple and edible flowers.
Notes
Freezing your banana before creates a creamy ice cream like texture which is absolutely divine, but it's perfectly fine to use a ripe unfrozen one too.
Wellness with Taryn http://wellnesswithtaryn.com/