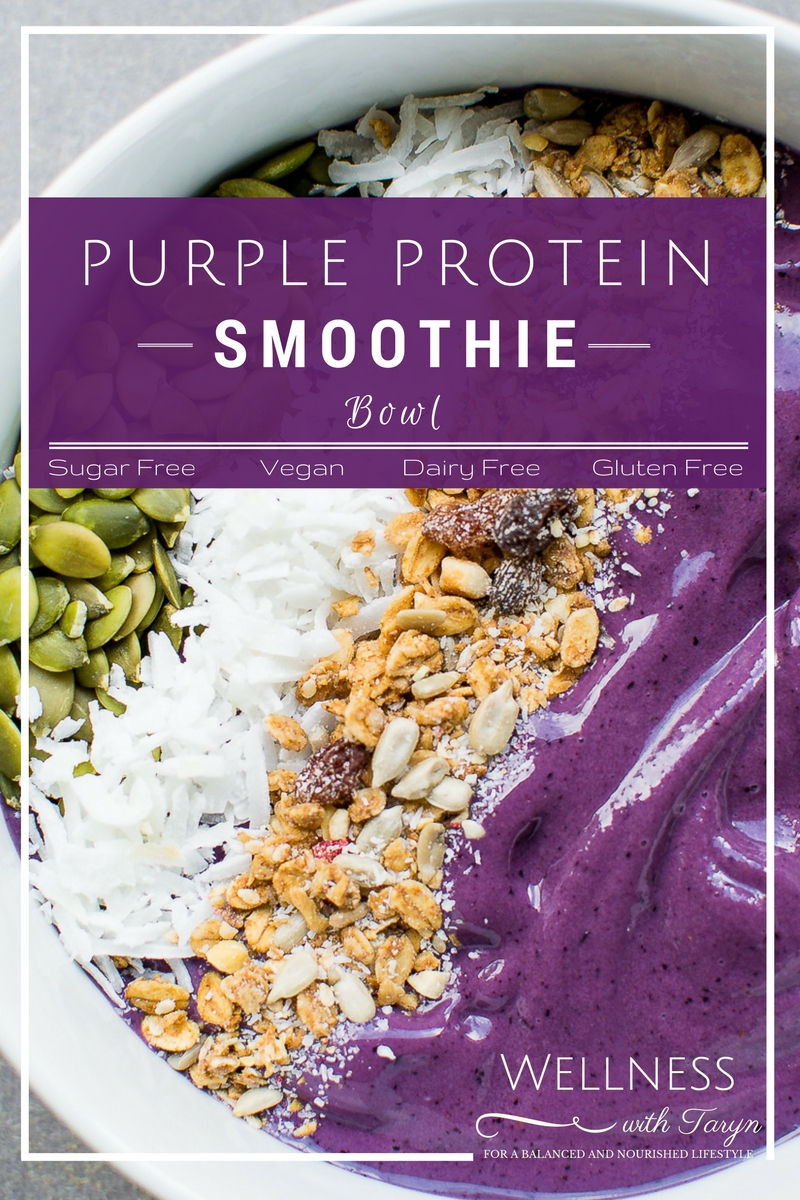 Recently I've been reflecting on this blog, and analyzing how it makes me feel. I absolutely love sharing health and wellness content with my growing community. It inspires me to no end, and I feel such a sense of gratitude that I am able to.
Wellness with Taryn has become such a special part of my life, and there is so much more juicy stuff to come. Today I'd like to share with you this delicious Purple Protein Smoothie Bowl recipe which I'm sure you're going to love!
All the recipes and foods that I create come from a place of love. Love for my body, love for health and love for this earth.