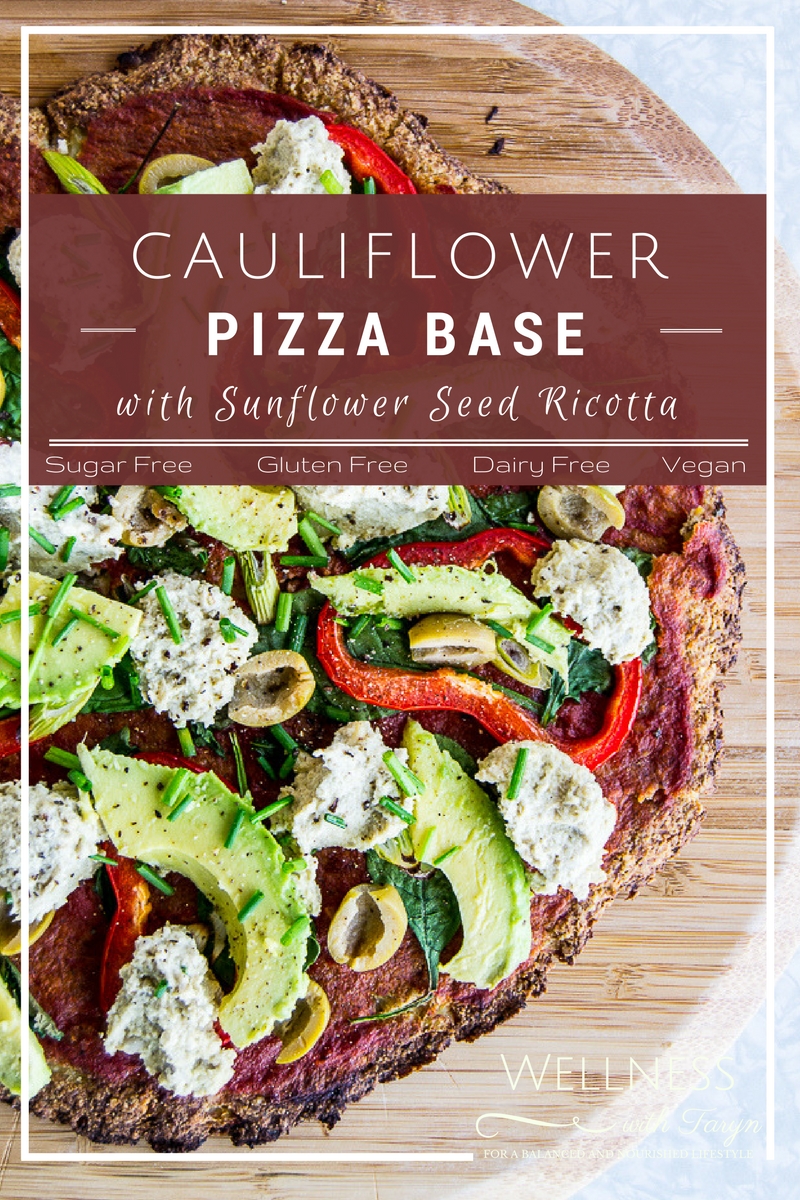 Happy New Year! I wish all my beautiful followers a year filled with happiness, excitement, bliss and all delicious things that make this life so great! If you're trying to incorporate more healthier dishes into your life, then you're in the right place!
Join me in nourishing our bodies with wholesome goodness (like with this Cauliflower Pizza & Sunflower Seed 'Ricotta'), training our minds to incline towards the positive thoughts in life and incorporate more physical movement into our days to live our best possible life.
Now if you're up for a challenge, I suggest you check out Veganuary. It's an initiative to help inspire others to live a kinder way of life, making them aware of the impact they make on the world. The site has loads of recipes, information and inspiration, and I highly suggest you check it out and give it a go – it's not too late to try.
" Veganism is one of the most effective choices a person can make to reduce the suffering of animals, help the planet and improve personal health."