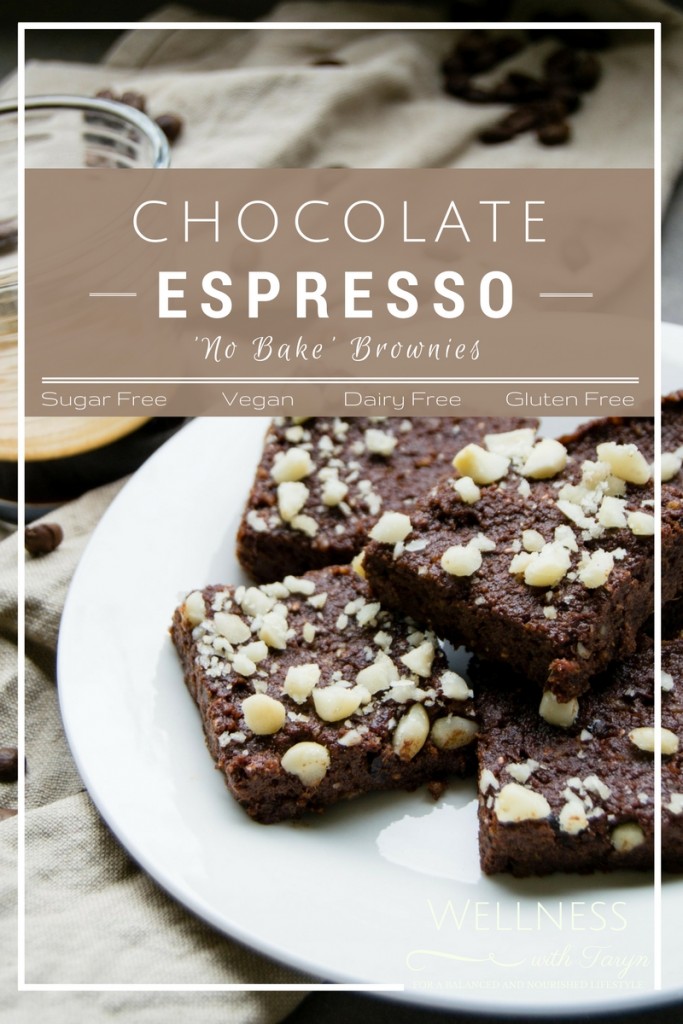 Coffee! One of the most popular drinks in the world. Most cannot start a day without it. When I'm out and about I tend to drink decaf, however a shot of caffeine every now and then is okay. I can definitely feel the effects of caffeine, maybe as I've become more sensitive to it.
To be honest, I never really feel that great after having a coffee – be it decaf or regular, yet in the moment it always seems like a good idea.
Recently I've been cutting out soy from my diet, so I've been having my decaf cappi's with almond milk, which is pretty tasty! Although I still feel rather flat after drinking one, so I don't have them too regularly.
But here, in this Chocolate Espresso No Bake Brownie recipe, I decided to use full caffeine coffee for the intense flavor. That, and the fact that Nick's coffee machine makes a pretty darn good espresso! 🙂 Continue reading →