Chickpeas aka Garbanzo beans are an extremely versatile legume that are a healthy addition to any diet. They are one of the oldest cultivated vegetables in the Middle East, and are a noted ingredient in middle eastern dishes such as hummus, falafels and curries.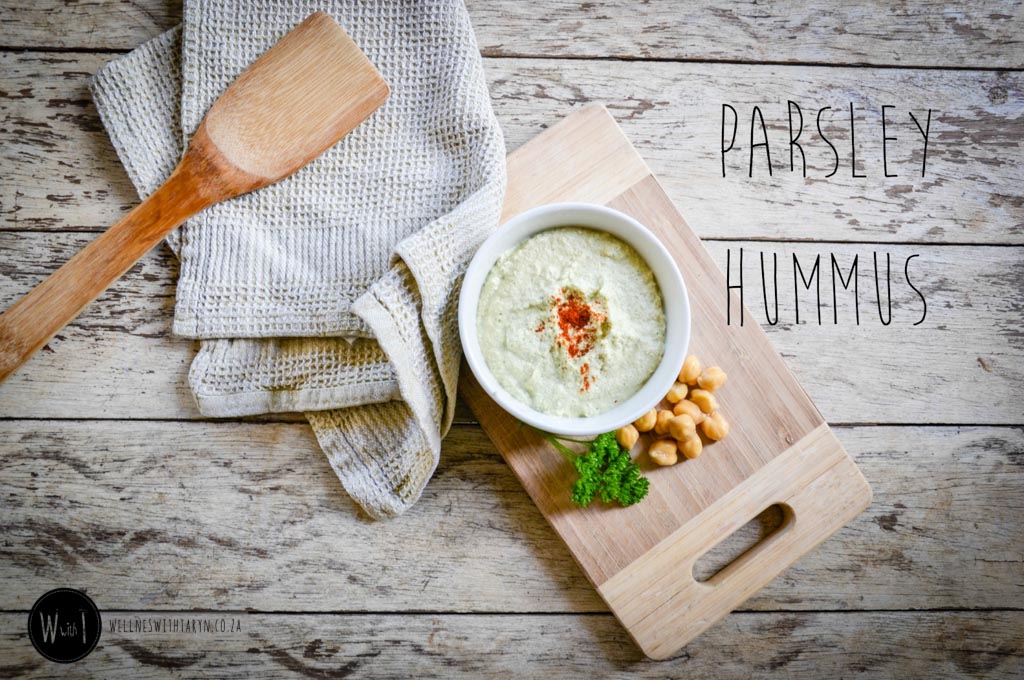 Chickpeas are naturally low in fat, high in dietary fiber and rich in vitamins and minerals. They have a low glycemic index (keeping you fuller for longer) and are full of soluble fiber which helps to keep your blood sugar levels more stable and the metabolism of glucose more efficient.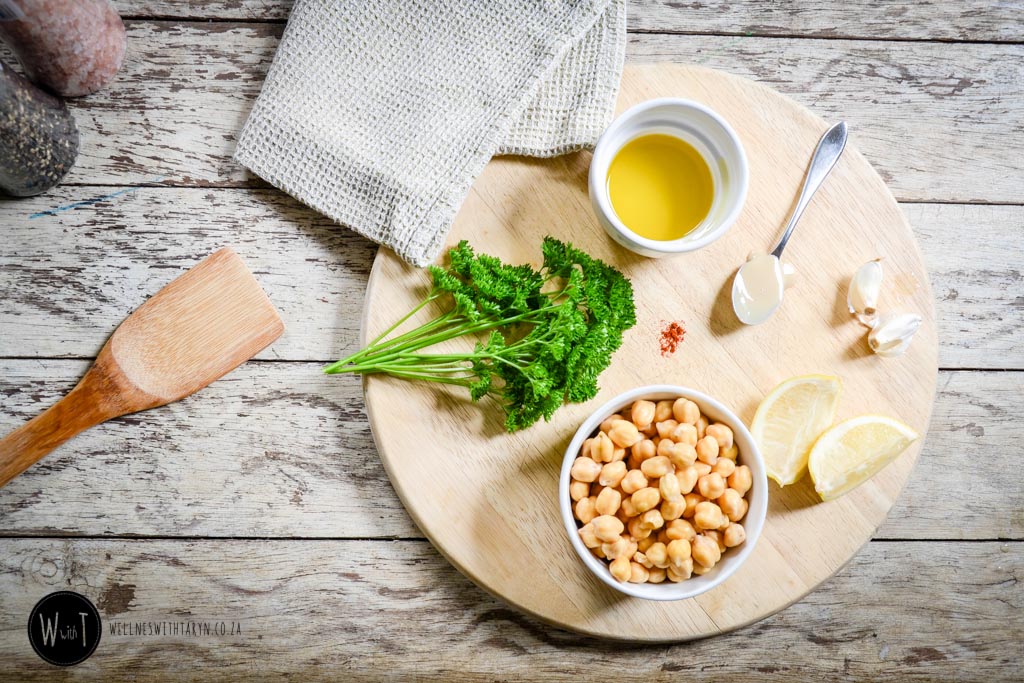 They are a great addition to your diet if you are trying to lower your LDL (bad) cholesterol, and are a great source of protein for vegetarians, especially when combined with a whole grain protein.
Being such a good provider of so many different nutrients, chickpeas can offer many advantages when it comes to weight loss and a healthy diet.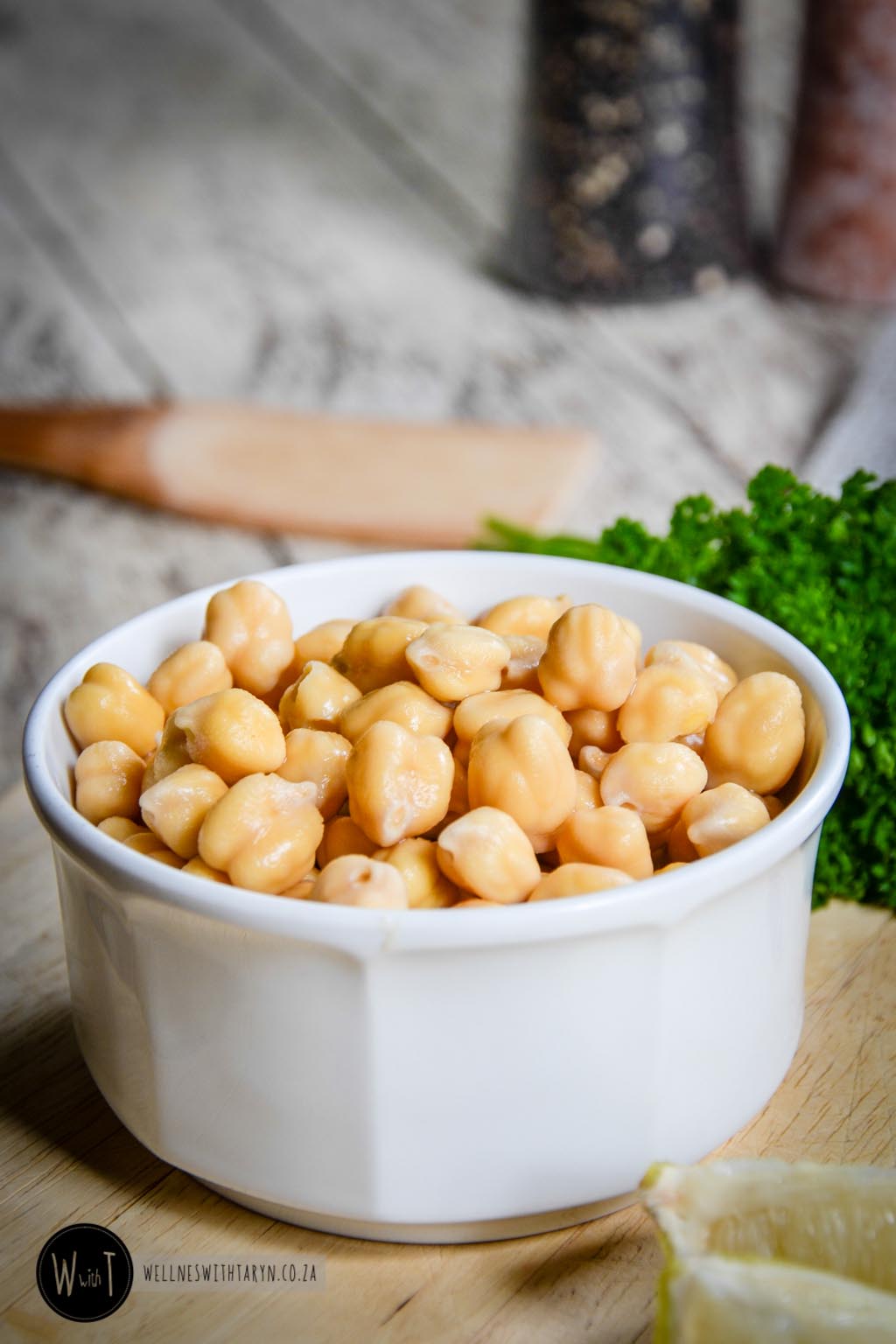 I get my chickpeas in the dry form from the health shop, and soak them in clean filtered water for around 24hrs. I much prefer the taste to soaked chickpeas than the tinned chickpeas, however if you're making hummus, the tin chickpeas are a lot easier to work with, and tend to blend easier creating a nicer consistency than the harder soaked chickpeas.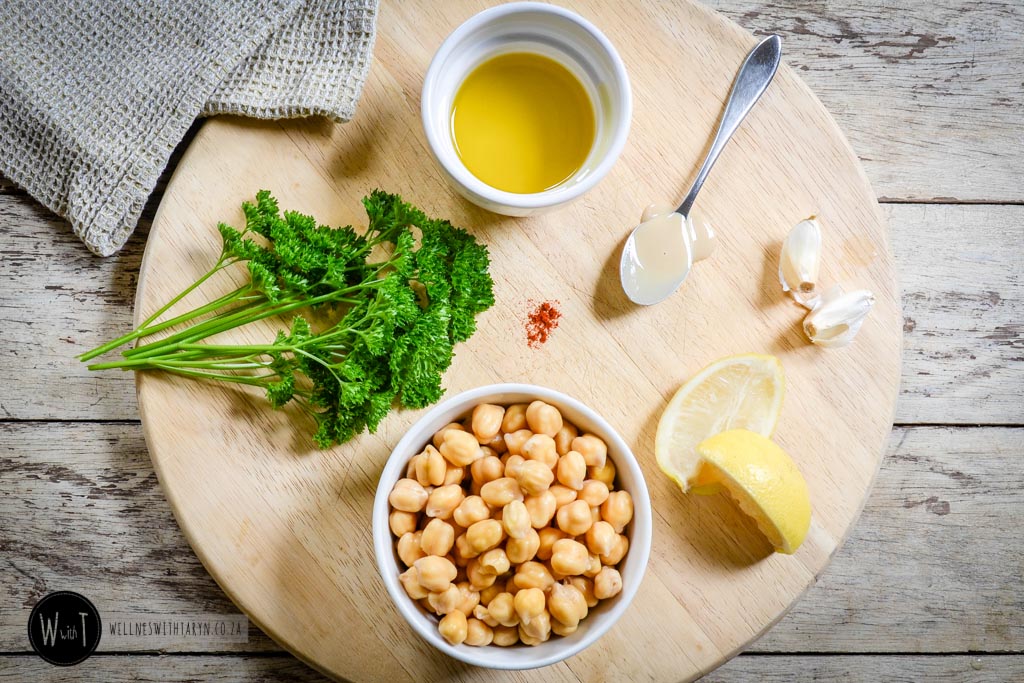 So I use tinned chickpeas (in water) for making hummus, and use the dried then soaked chickpeas for salads and for cooking (curries, etc)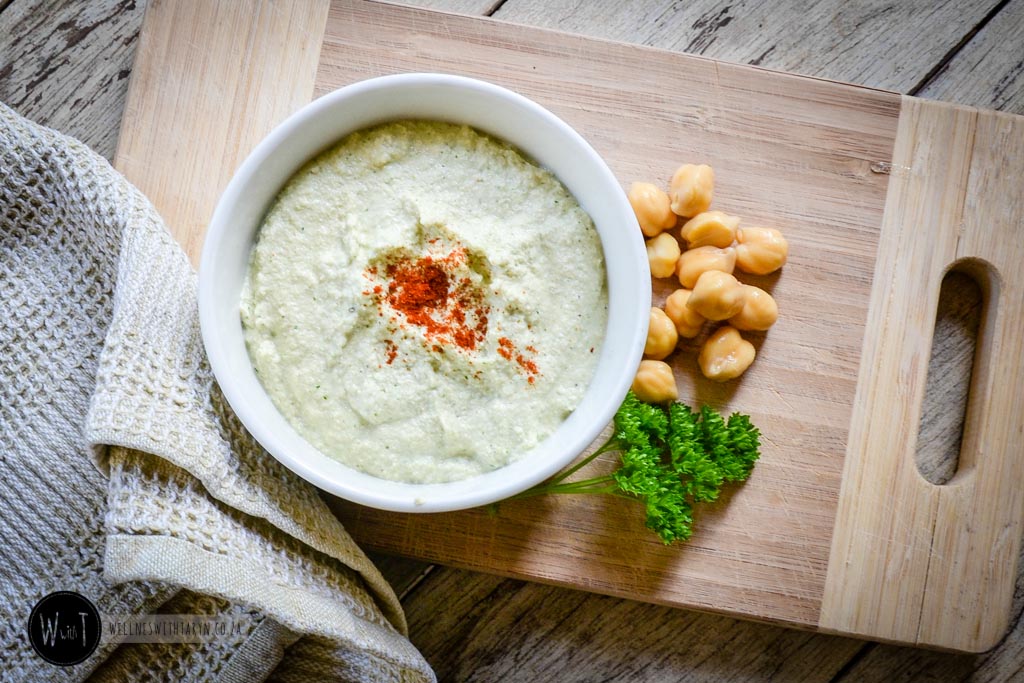 This recipe yields a pale green hummus, with a subtle parsley flavour. If you're not a fan of parsley, simply leave it out.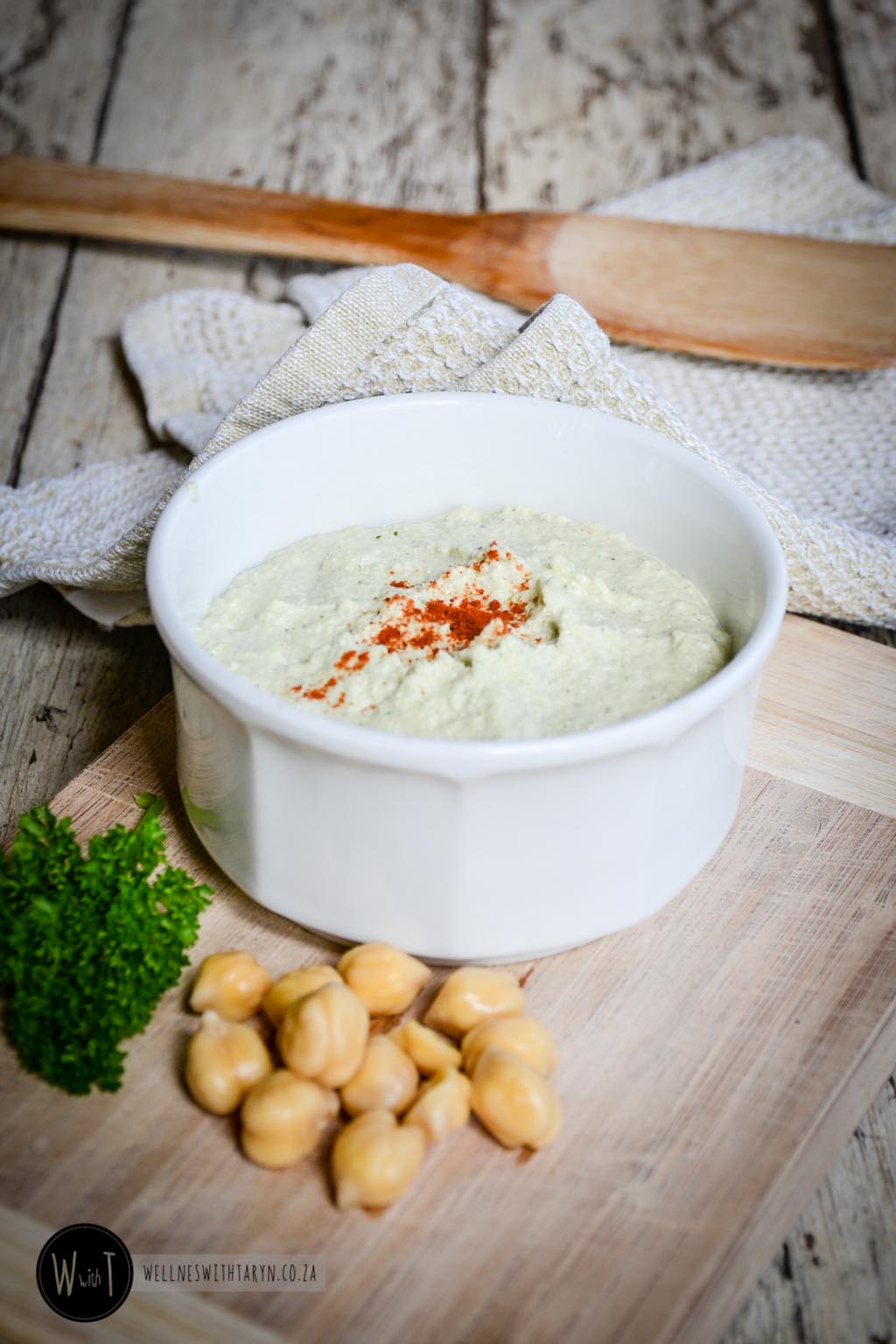 Ingredients
1 can Chickpeas (Garbanzo beans drained and rinsed)
1/2 cup finely chopped Parsley
2-3 Garlic Cloves
3 TBS Tahini Paste
Juice of 1 Lemon
3-4 TBS Extra Virgin Cold Pressed Olive Oil
1 tsp Sesame Oil (optional)
Pinch of Pink Himalayan Salt (to taste)
Pinch of Paprika
1 Tbsp water (more or less, depending on how thick you like it)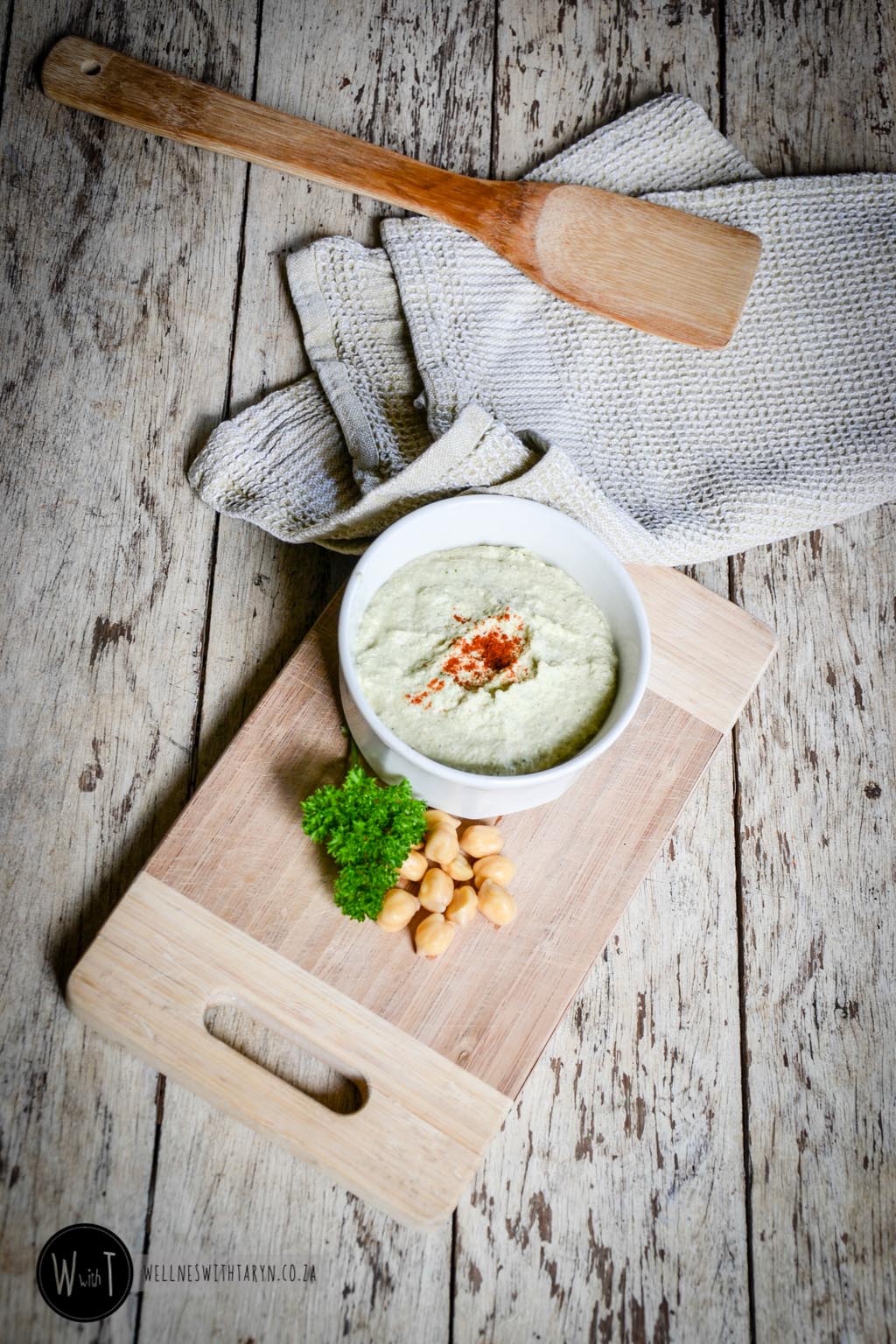 Recipe
Peel away the parsley leaves from the stalks and chop finely
Add the chickpeas and garlic cloves into the food processor and pulse. You may need to scrape down the sides a couple of times.
Add the parsley and continue to pulse until the chickpeas and parsley have mixed.
While the machine is on, add the remaining wet ingredients, as well as the seasonings, and pulse until a smooth paste has formed. It should not be too thick or dry. If it is, add the TBS of water and more olive oil until the correct consistency is achieved.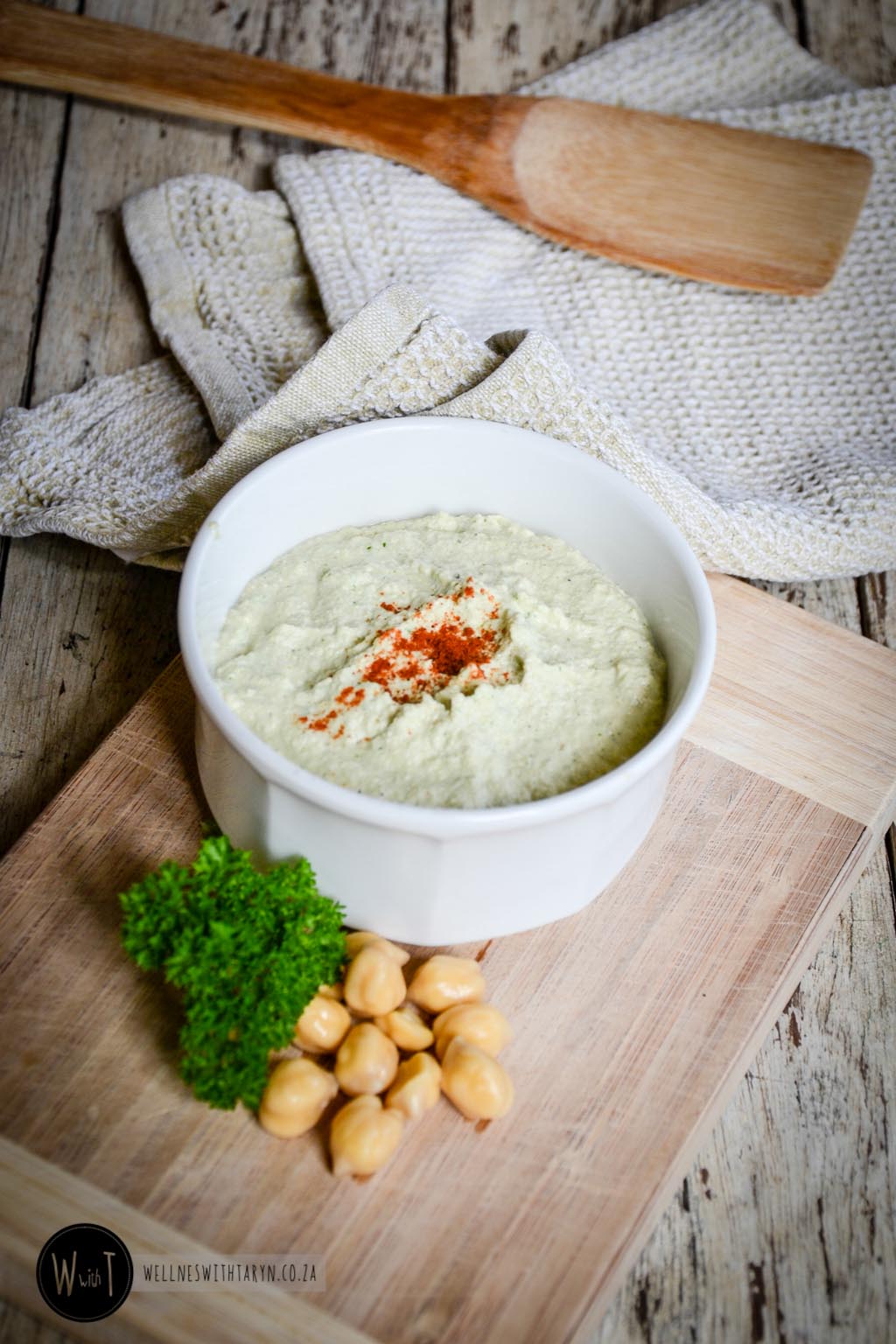 Serve with flax crackers or on fresh 100% rye bread and a crisp green fresh salad.