So, while the rest of South Africa is going 'Real Meal Revolution' mad, I thought I'd add my contribution to the' banting' masses and try and whip up a HFLC gluten-free cracker. Boy oh boy, did I succeed!!!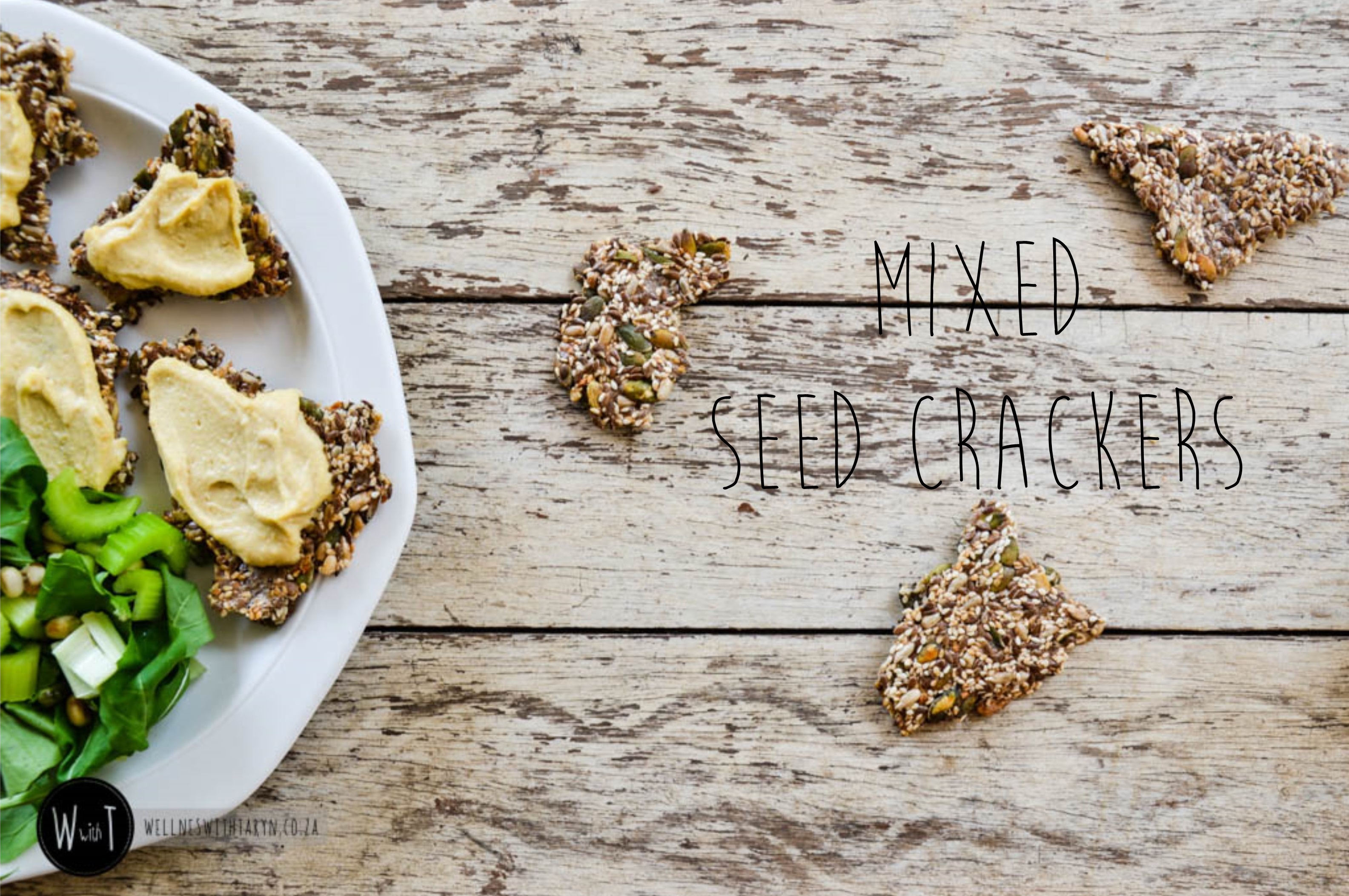 With only a handful of ingredients, and really such an easy assembly, this is one of my easiest, and oh so tasty recipes. If you are choosing to avoid gluten at all costs, then this is a great recipe for you.
I absolutely love the taste of baked seeds, especially sunflower seeds. When baked, they produce such a savory delicious flavor, and combined with the pumpkin and linseed's, you create a 3 dimension seedy flavor.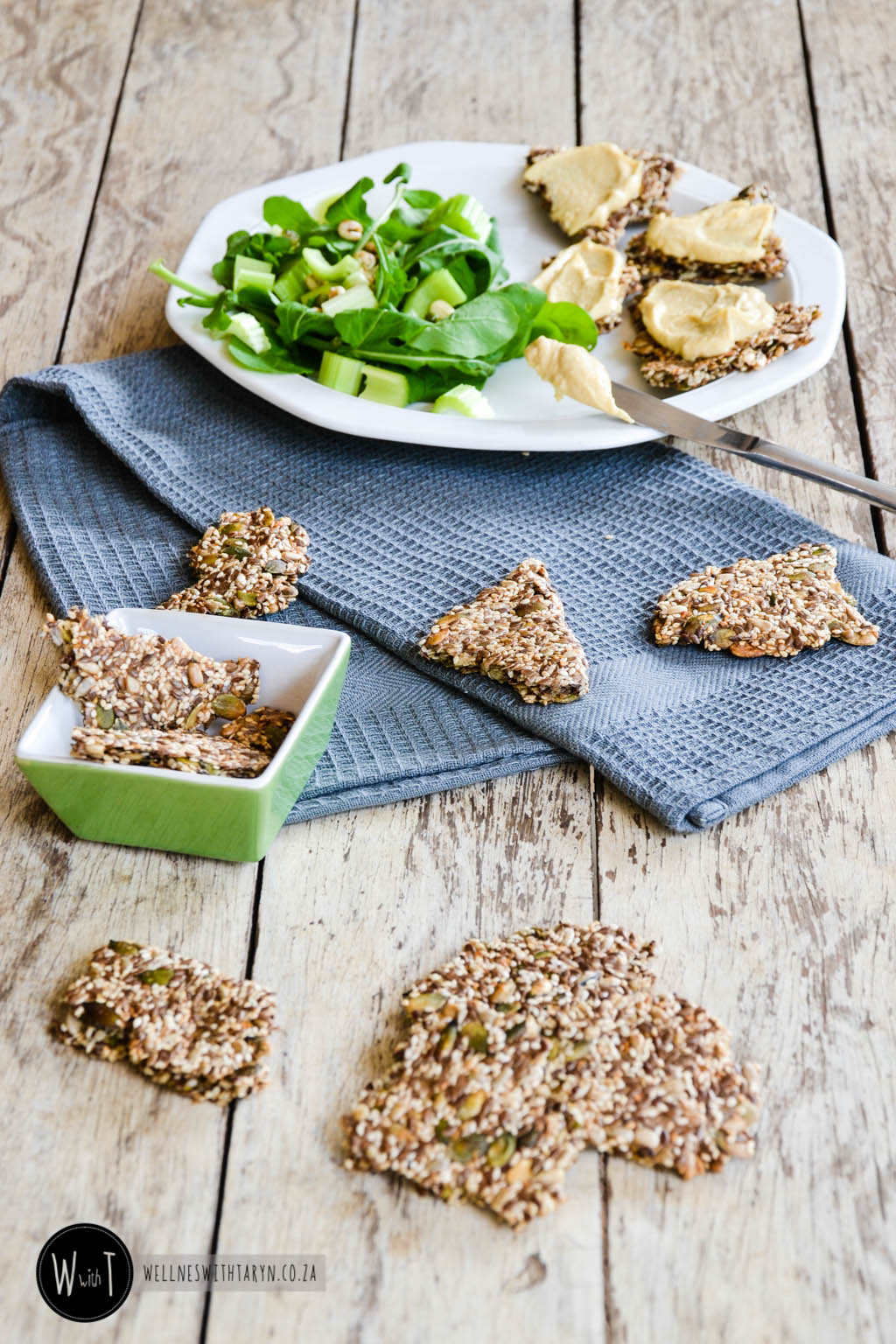 I like to buy bulk packs of mixed seeds. You can normally find these at your local health shop, nut shop,or Dischem. They are such a healthy and affordable ingredient, which is perfect if your counting pennies.
Benefits of Seeds
Seeds are the "eggs" that contain the nutrients needed to nourish the growth of a new plant. So their high nutrient content shouldn't come as a surprise. What's surprising is that we generally relegate these nutritional wonders to the occasional snack rather than making them staples of our diet.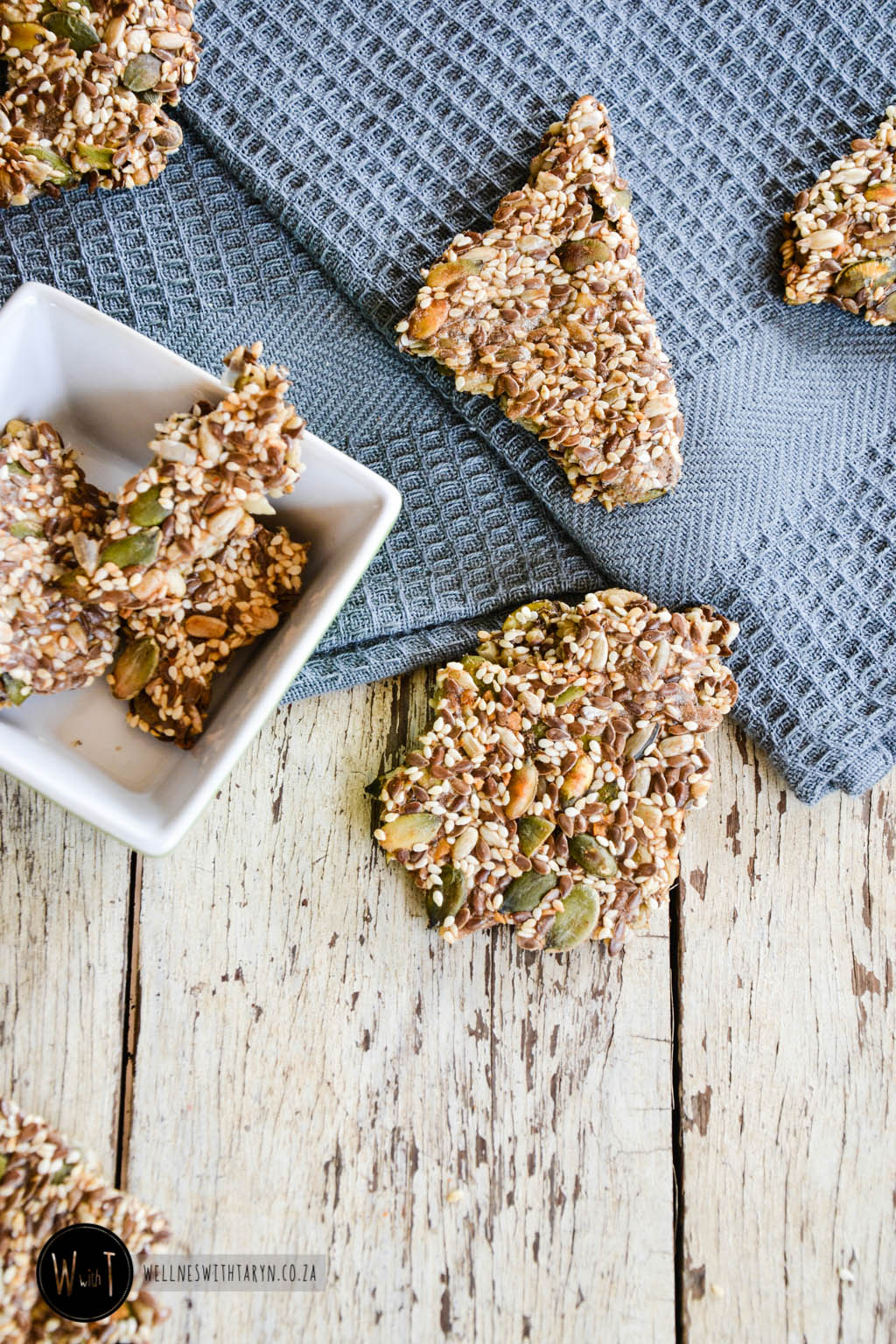 With their gold mine of healthy minerals and their niacin and folic-acid contents, seeds are an excellent nutrition package. They are among the better plant sources of iron and zinc. In fact, one ounce of pumpkin seeds contains almost twice as much iron as three ounces of skinless chicken breast. And they provide more fiber per ounce than nuts. They are also good sources of protein.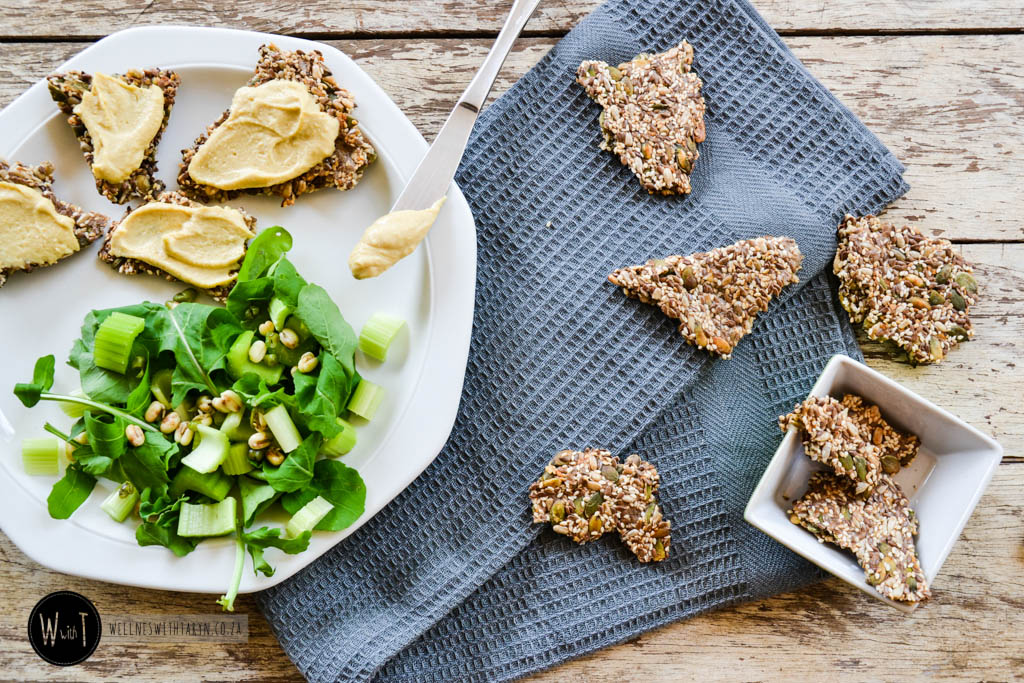 Sesame seeds are a surprising source of the bone-building mineral calcium, great news for folks who have trouble tolerating dairy products. And seeds are a rich source of vitamin E. The only drawback: Some seeds are quite high in fat. Sunflower and sesame seeds provide about 80 percent of their calories as fat, although the fat is mostly of the heart-smart unsaturated variety.
Seeds really are so versatile, and can be used in so many ways including – sprinkled over cereals, stir fry's, in trail mixes, in homemade muesli, in baking, by themselves, decorating breads, and a bunch more handy uses.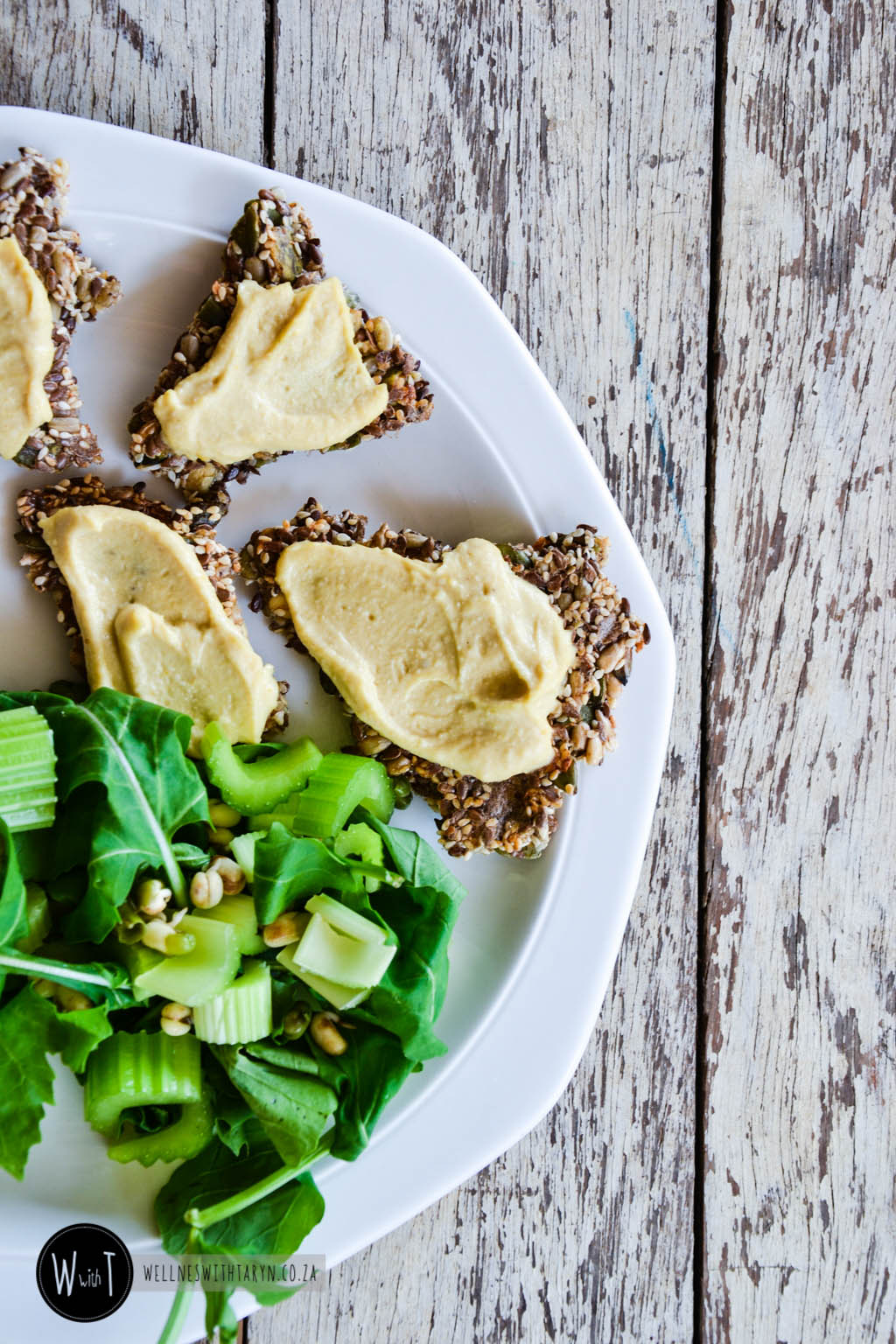 Be sure that when you buy your seeds, you check the date, and that they are fresh. Seeds tend to go stale quite quickly. Because of their high fat content, seeds are vulnerable to rancidity, so make sure your are as fresh as possible.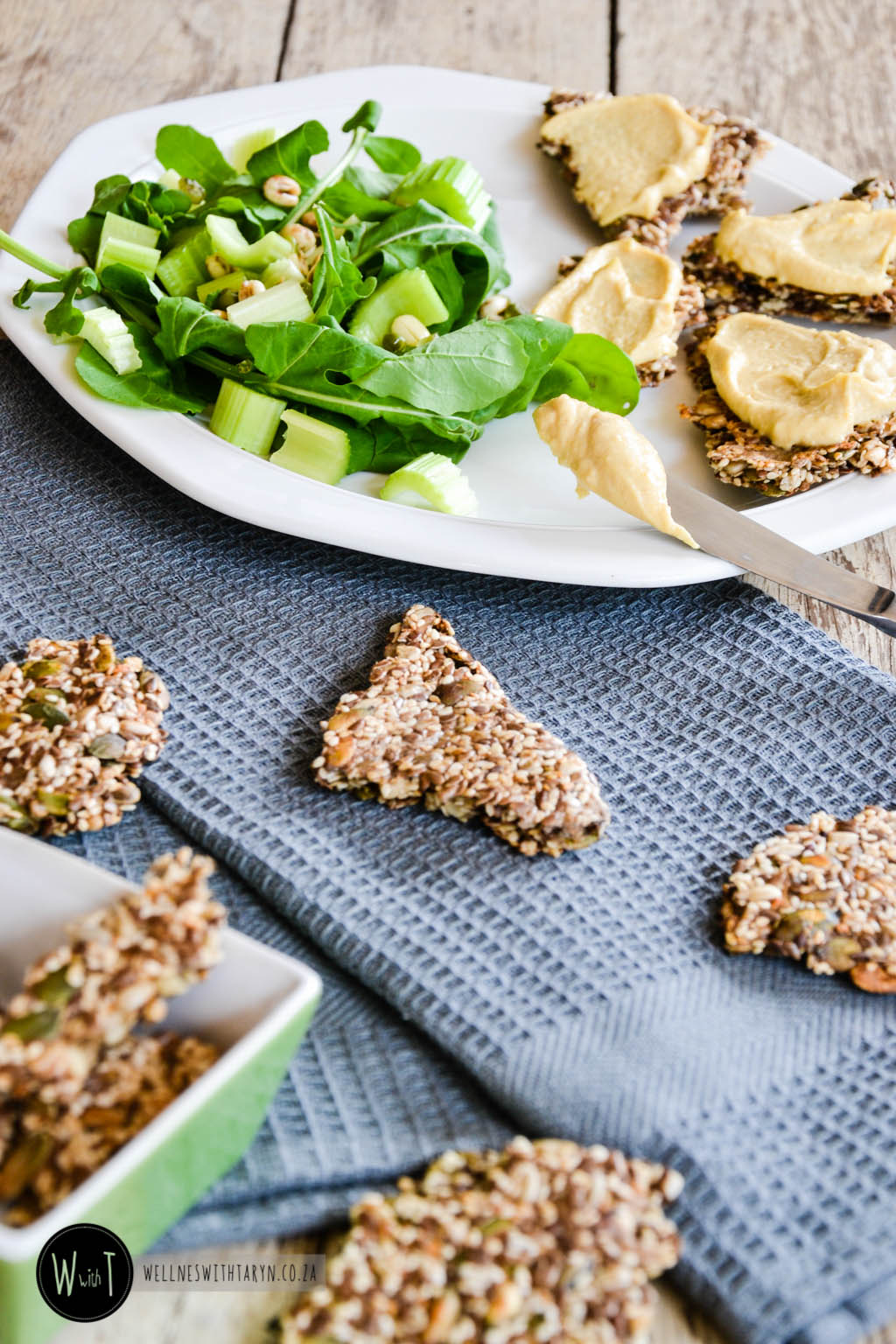 Benefits of Psyllium Husk
Promotes regularity and growth of your healthy gut bacteria
Provides heart-healthy soluble fiber
Helps with occasional constipation
Psyllium husk contains soluble fiber that can propel food, sugars, cholesterol and fats cleanly through your digestive tract. Importantly, soluble fiber can contribute beneficially to your heart health. It also contains insoluble fiber that may act as a bulking agent to support your digestive regularity and to move food quickly through your colon.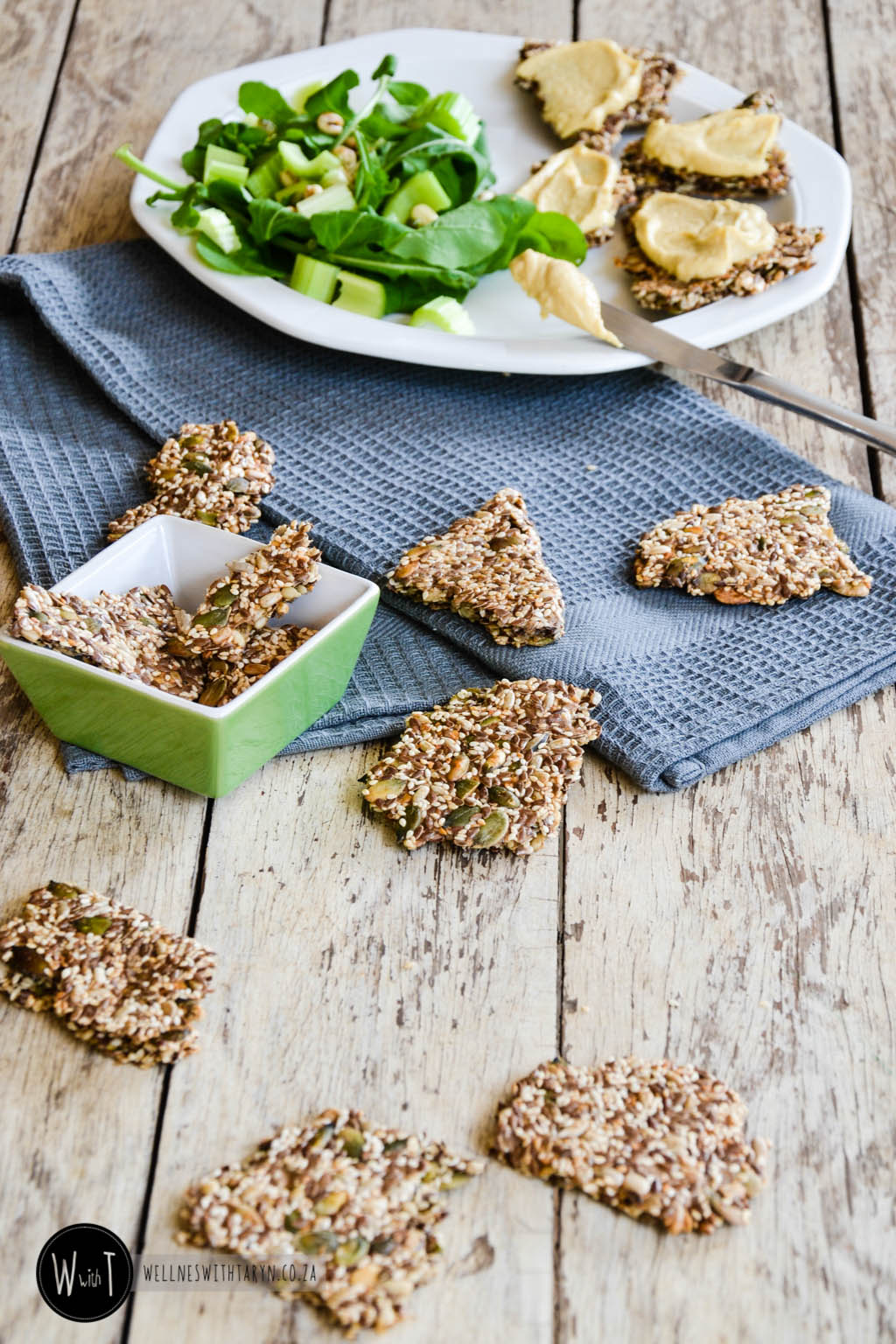 Ingredients
200g-300g Mixed Seeds ( Pumpkin Seeds, Sunflower Seeds, Sesame Seeds, Linseeds)
2 TBS Psyllium Husks
1/2 tsp Crushed Garlic (add more if you LOVE garlic)
1/4 tsp Pink Himalayan Salt
1/4 tsp Paprika
1/4 tsp Mixed Herbs
Grind or Two of Fresh Black Pepper
500ml Filtered water
Dash of Chilli Flakes (Optional)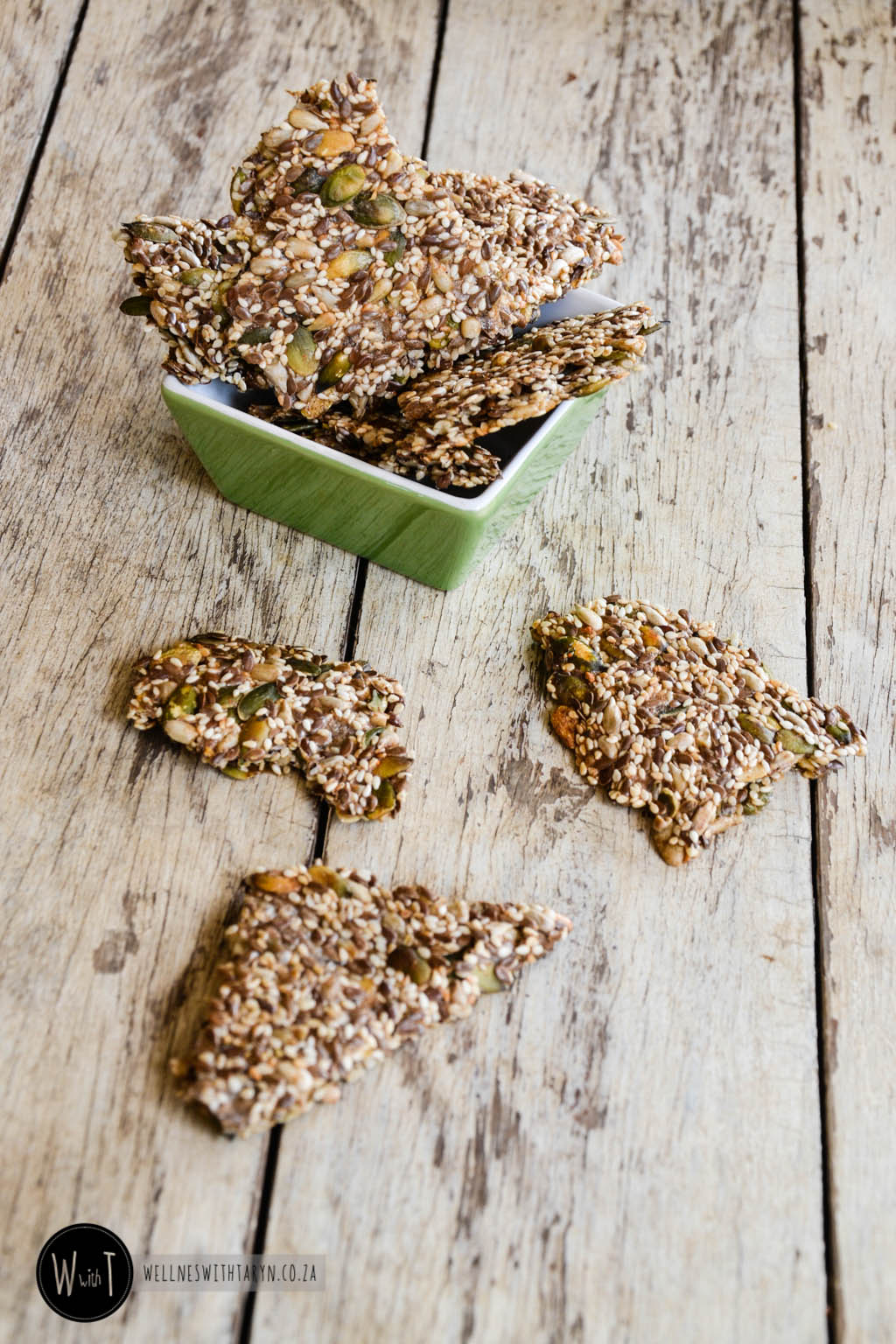 Recipe
Firstly, you want to preheat your oven to 180. Lightly oil your flat baking tray with some coconut or olive oil.
Add the psyllium husks to a mixing bowl, and gradually add the water until you get a thick, slightly gooey mixture.
Add the remaining ingredients and mix thoroughly.
Spread the mixture out as even and thin as possible, without it separating. I used an ordinary kitchen butter knife to help spread it out.
Bake for about 30 mins, rotating accordingly.
What i did to ensure the crackers were nice a crisp and not soggy is I took the tray out after about 30 mins, and broke the cracker sheet into portions, and popped back into the oven for a further 20 mins or so.
You can also leave them in a warm oven overnight to further dehydrate.
Alternatively you can use a dehydrator if your lucky enough to have one, and once cooled ,store in an air tight container.
Serve with a spread of your choice, in this case I used hummus.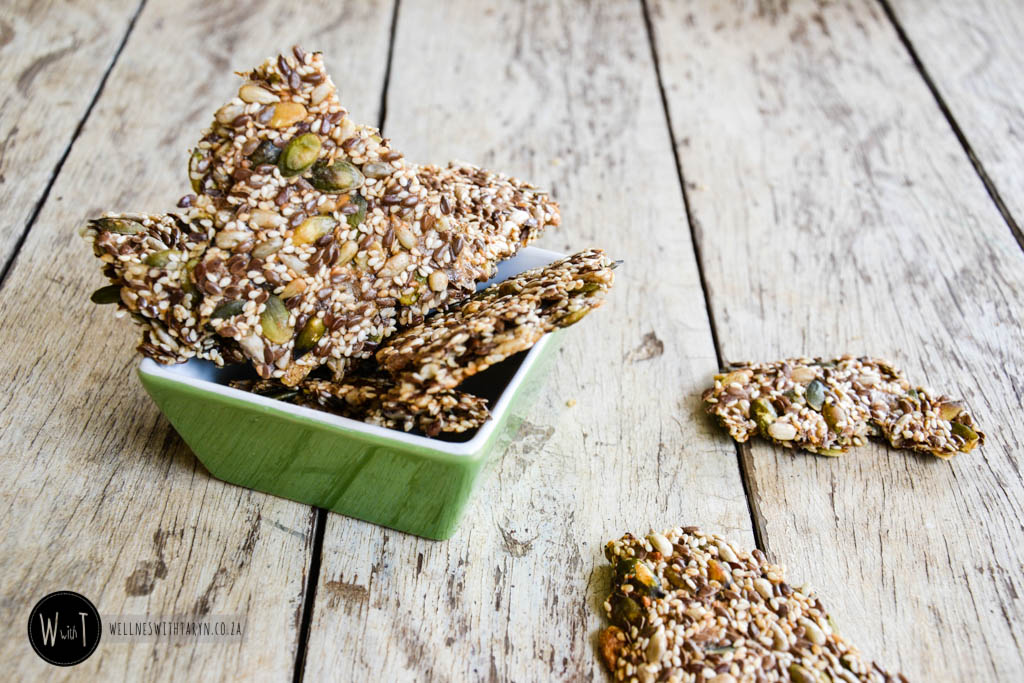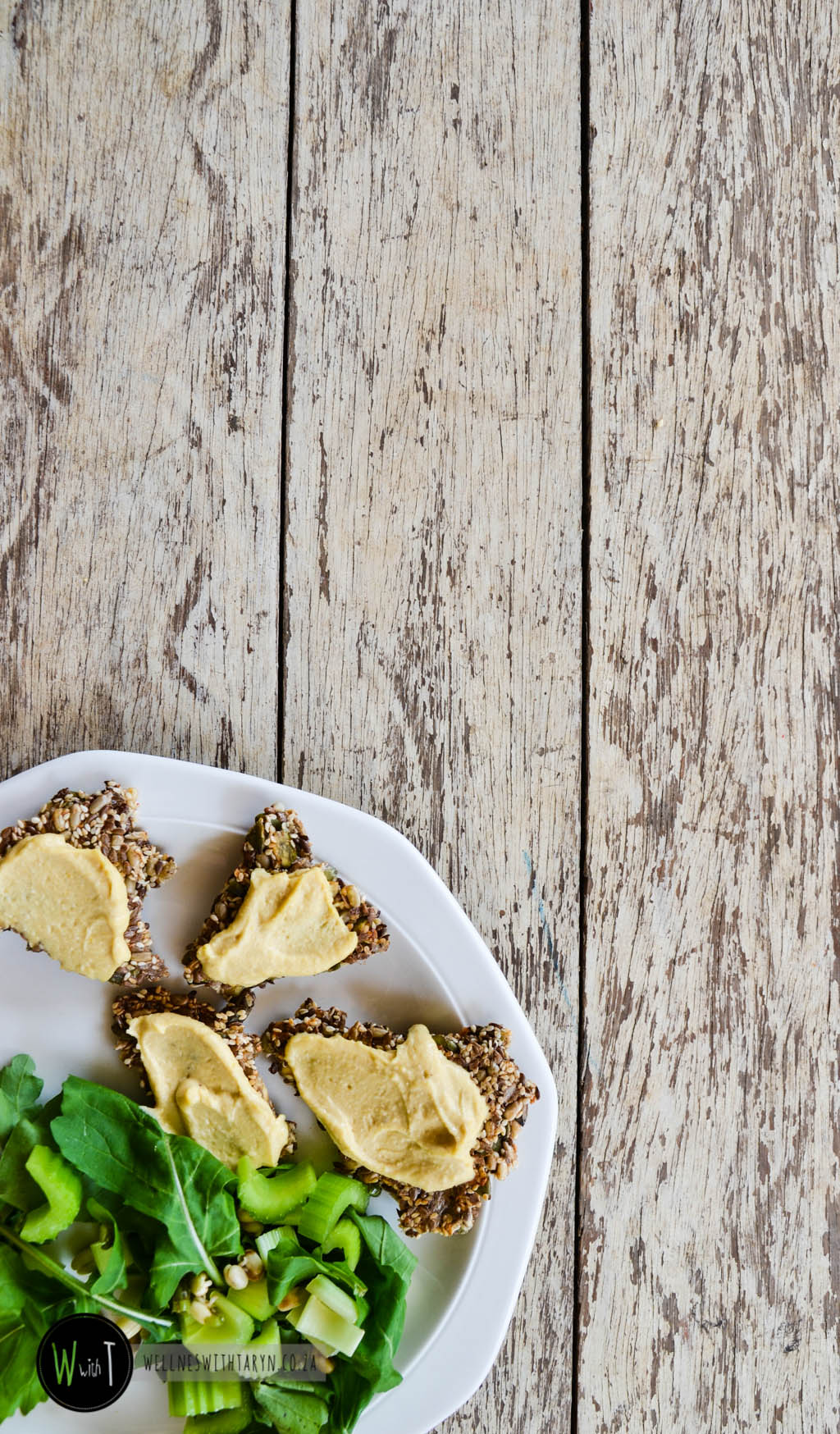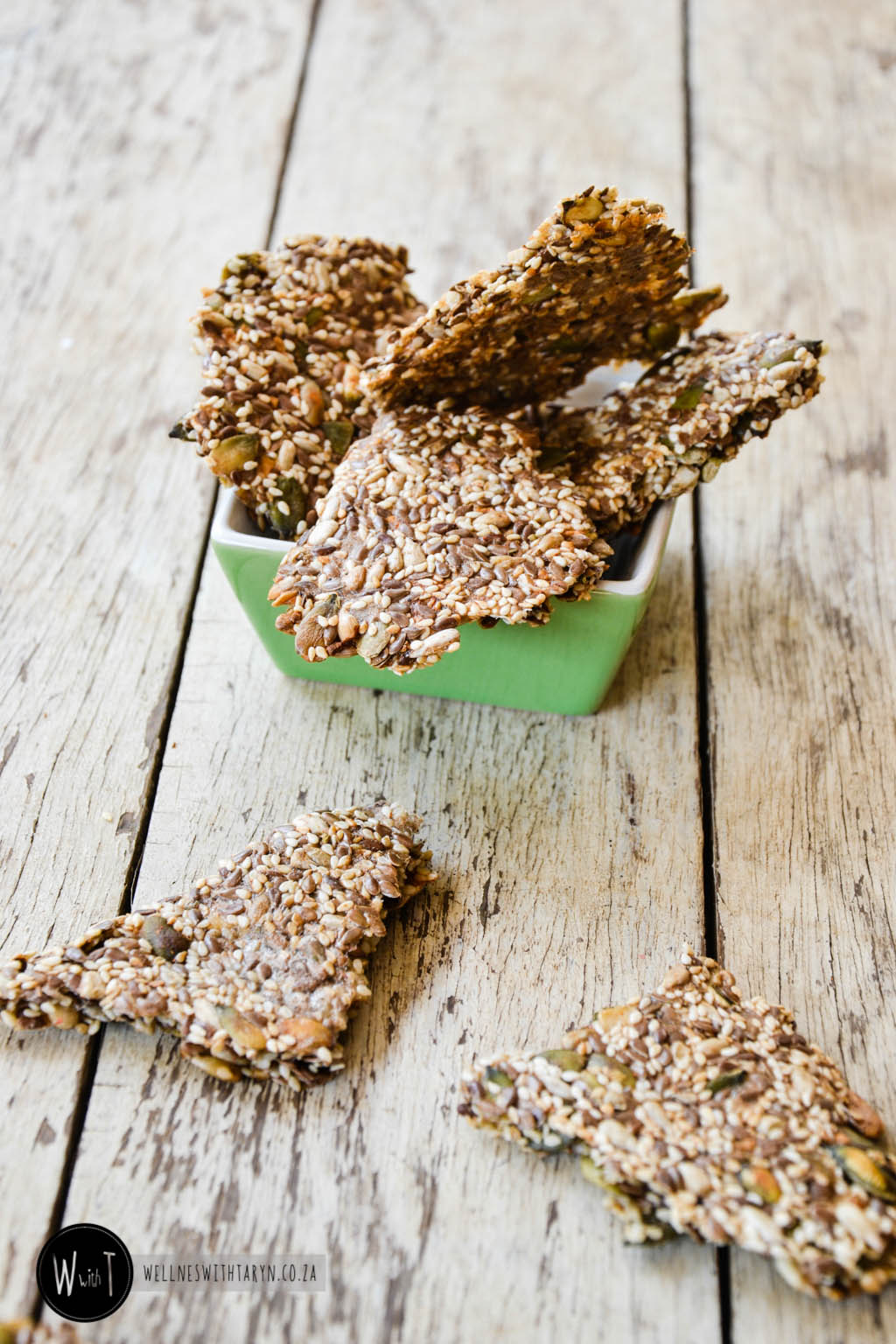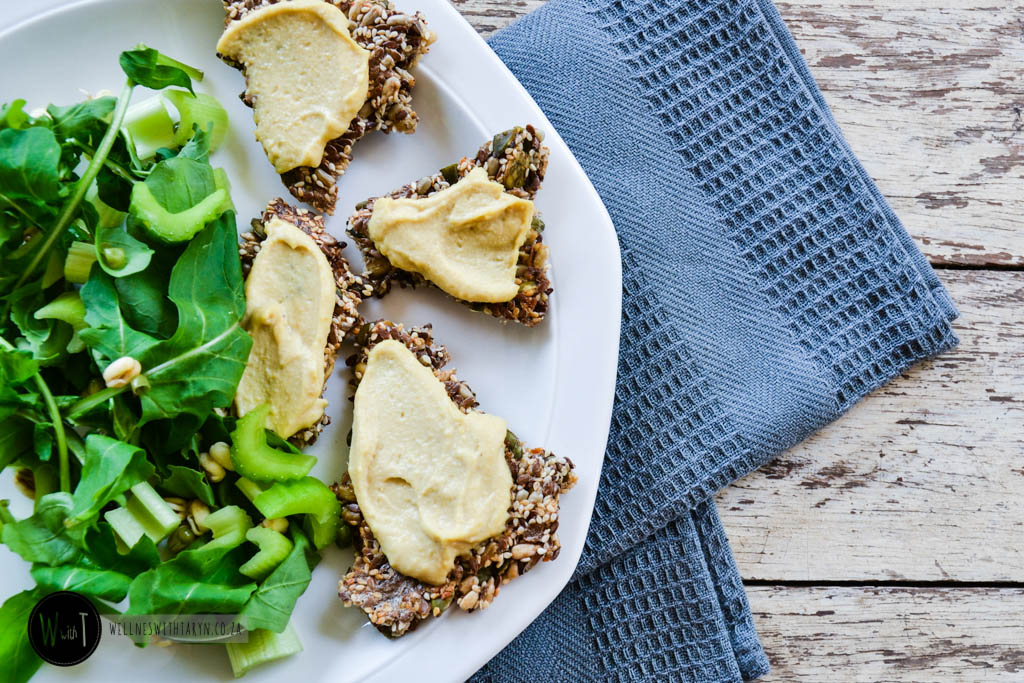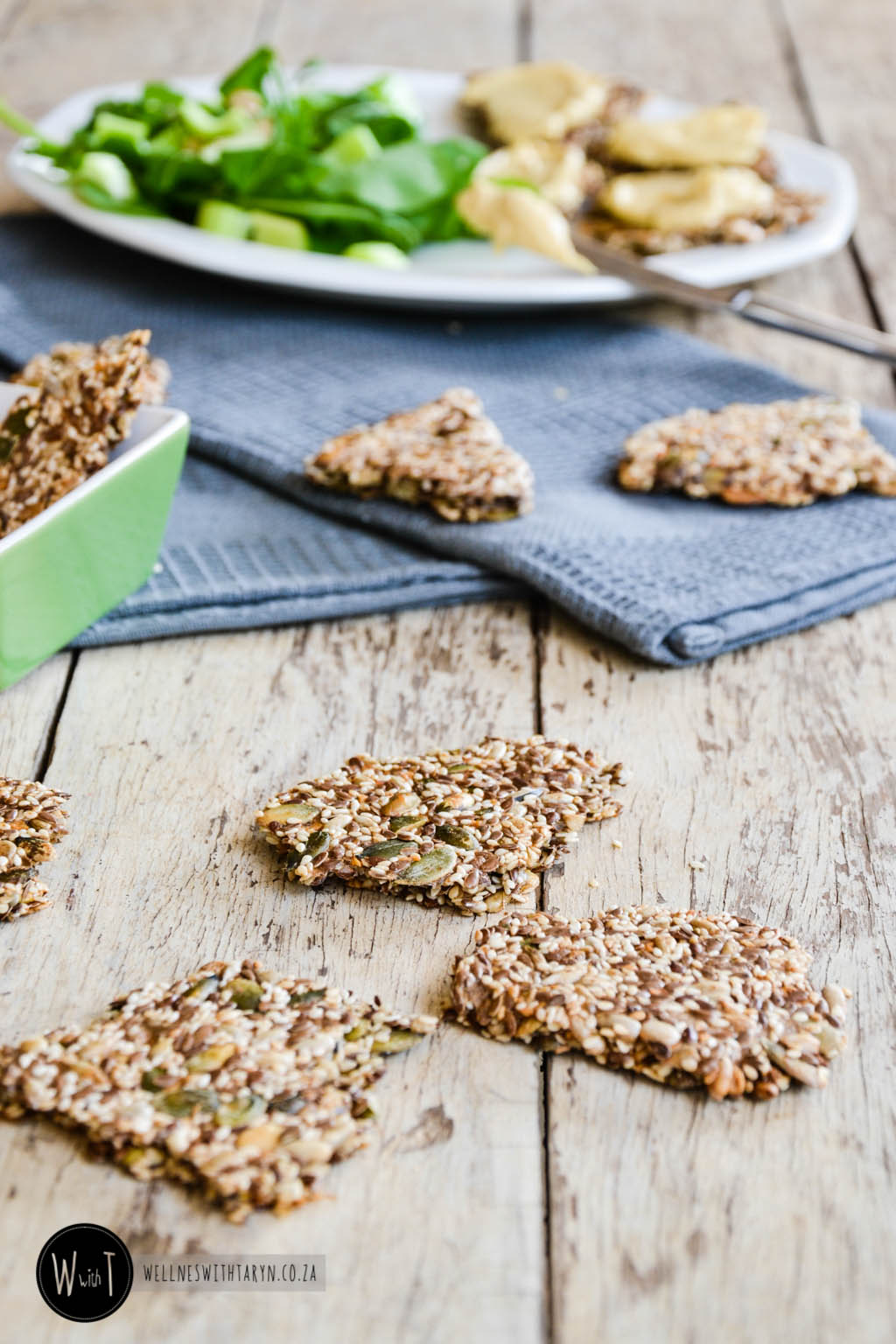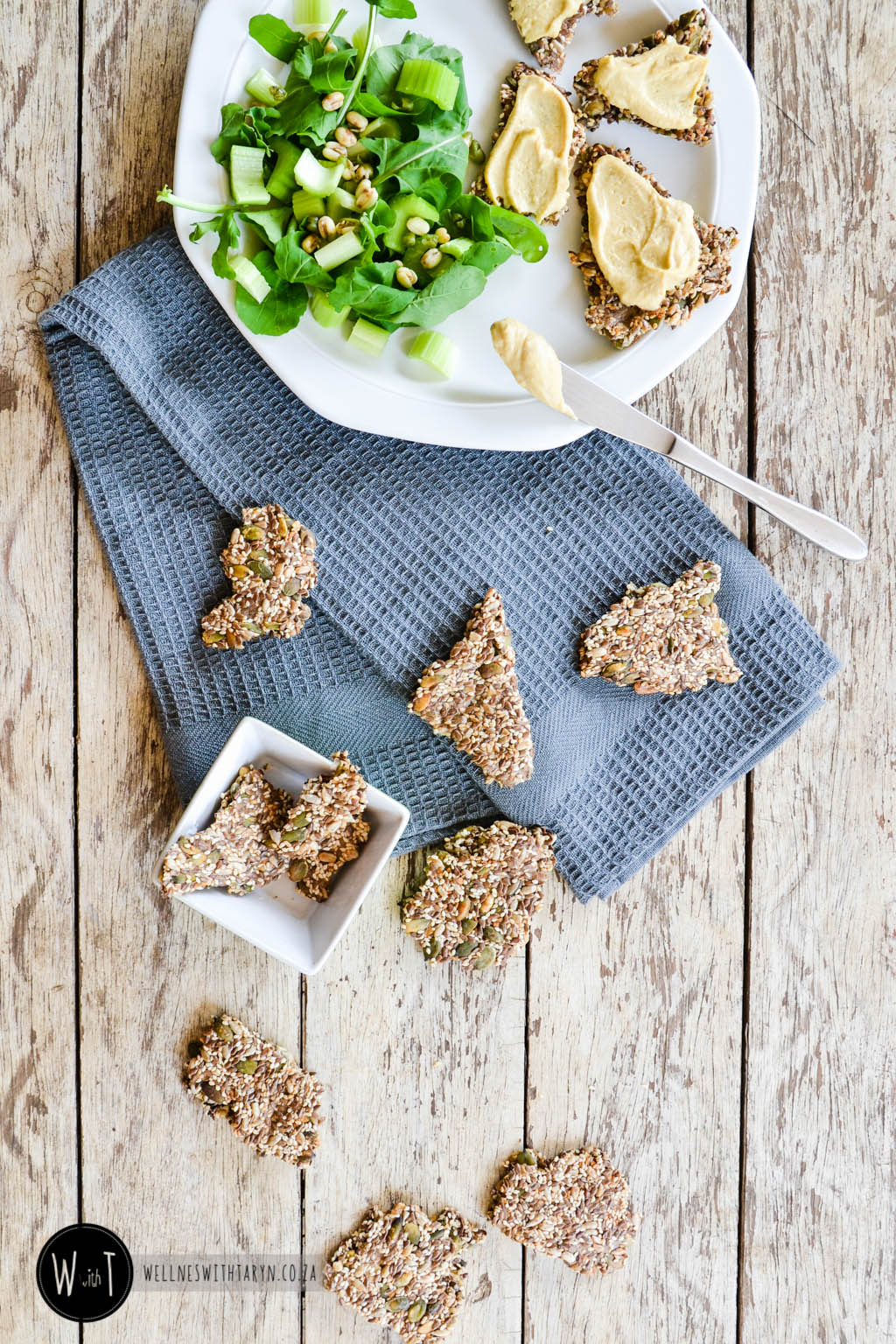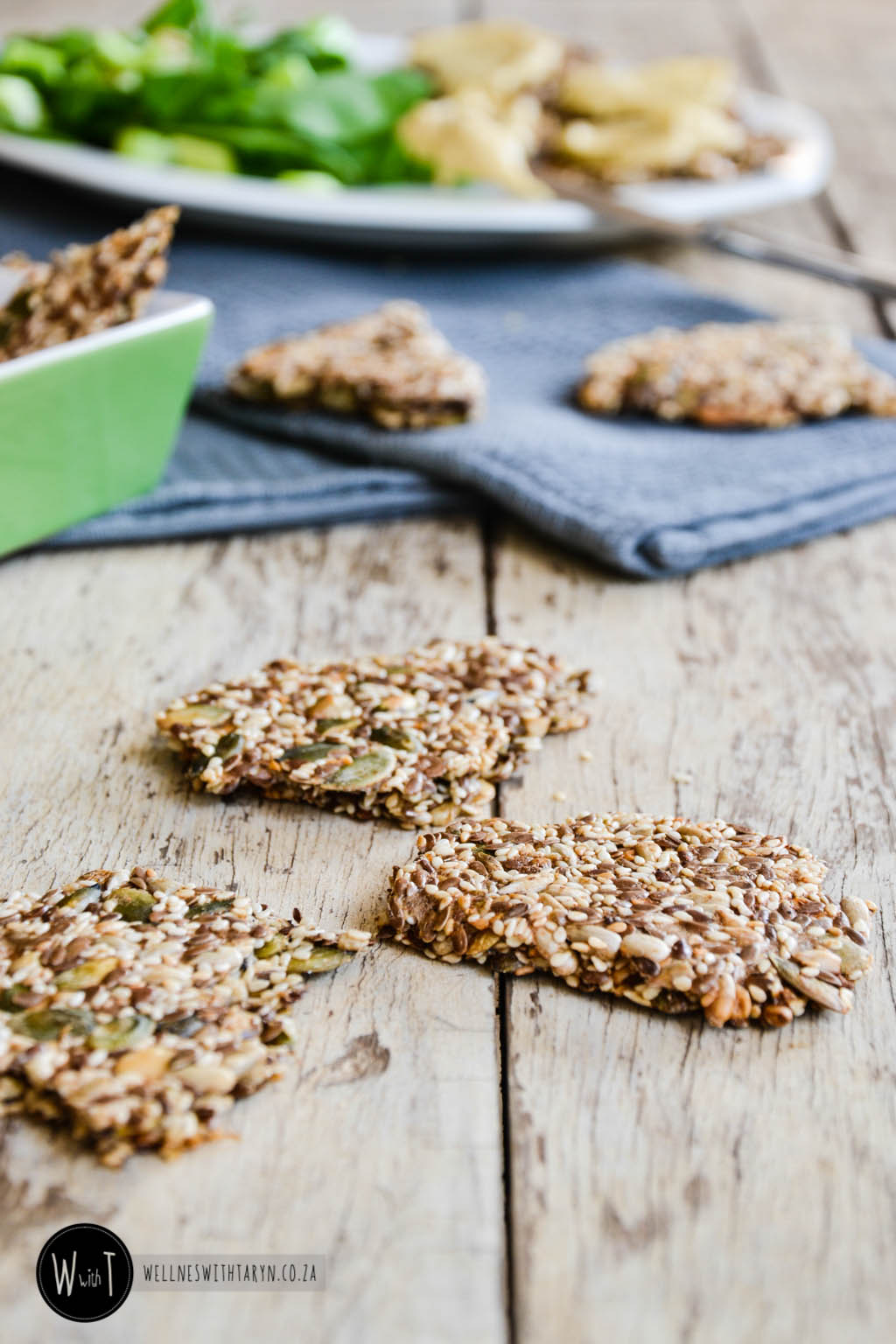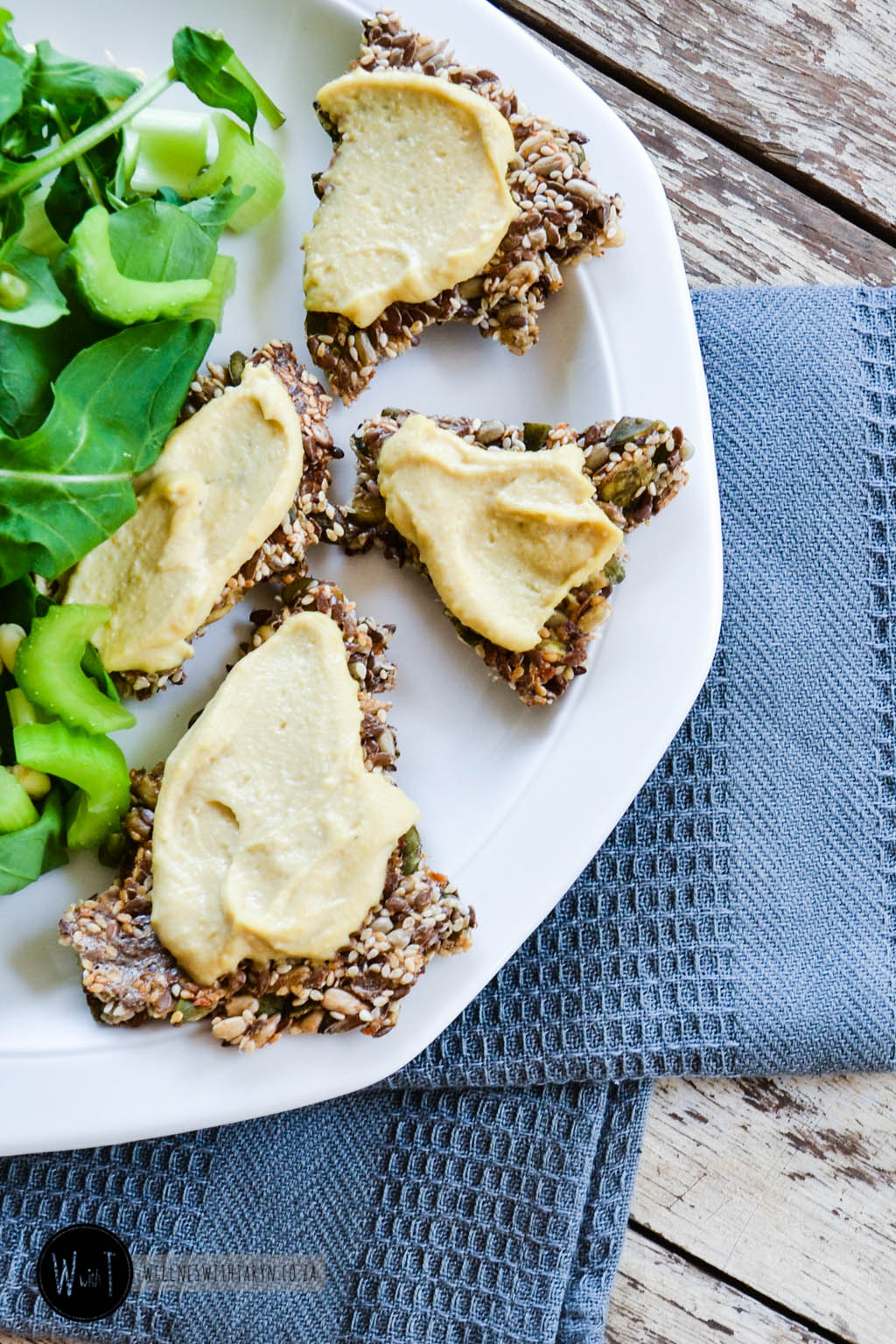 Such a simple recipe that takes about 5 mins to assemble. It's great for lunches, snacks and entertaining. Super healthy, super easy and super tasty.