The Christmas Festivities are in full force, and as the tendency for indulgence is imminent, these kale chips are a perfect addition to the Christmas snack table. They are low in carbs and are totally guilt free. A bonus is that they are so easy to make, so no excuses for this healthy chip alternative.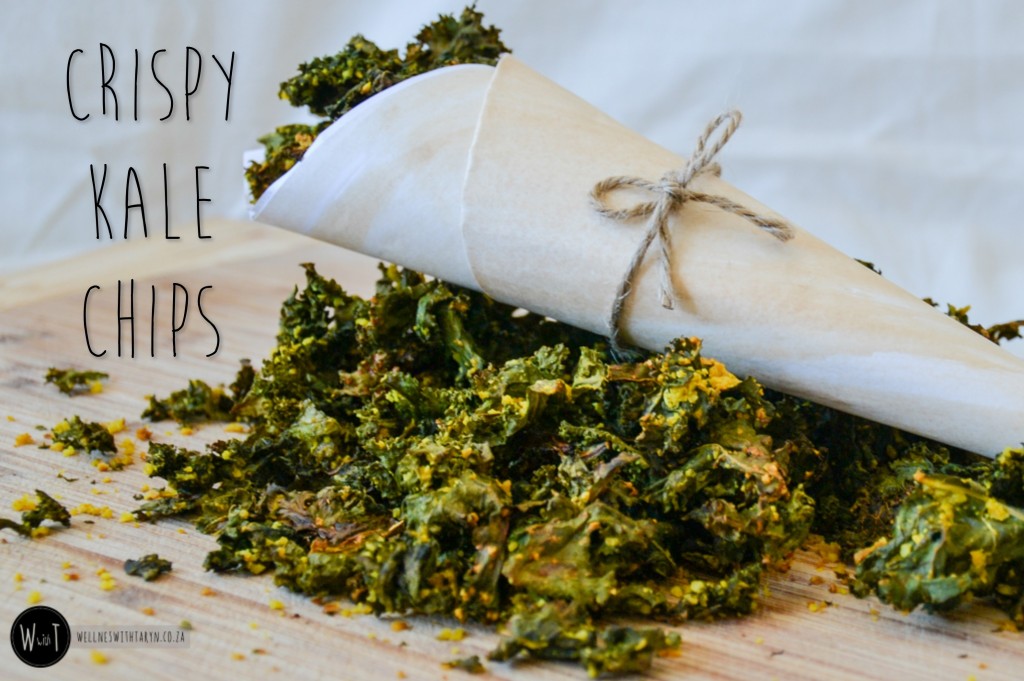 With only a handful of ingredients, and minimal prep work, they're a breeze to make. I find that kale works the best for chips, as it is already quite hardy and crisp, and when cooked, the similarities to that of a normal chip are huge.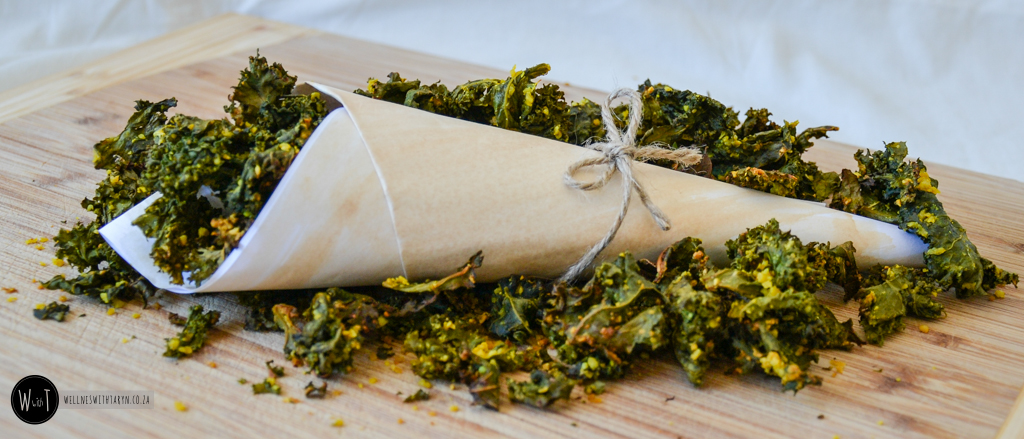 Kale is one vegetable that is rather easy to grow, and once established, it pretty much looks after itself. Be sure to find organic seeds or seedlings and give it a go. There's something so rewarding about using produce that's homegrown.
It has been labeled a superfood, in that it is packed full of Vitamin K, Vitamin A, Manganese, Copper, Vitamin B6, Calcium, Potassium, Vitamin C and much more, making it a delicious and nutritious addition to any diet and one of the healthiest foods you can eat. It has a range of health benefits, from anti-oxidants to anti-inflammatory, so much goodness is this curly leaf!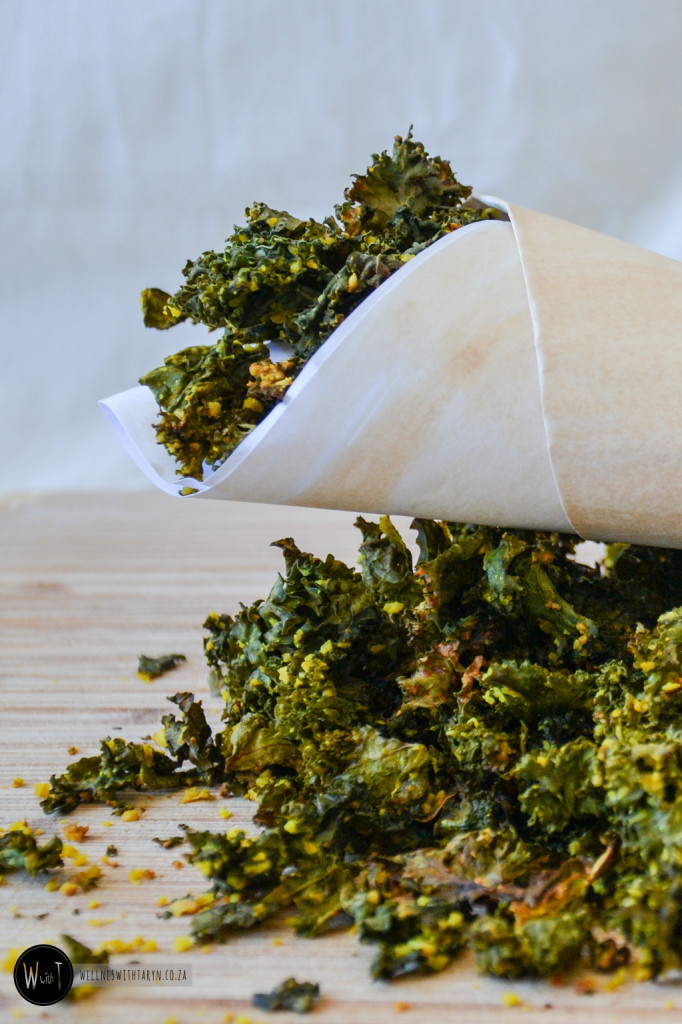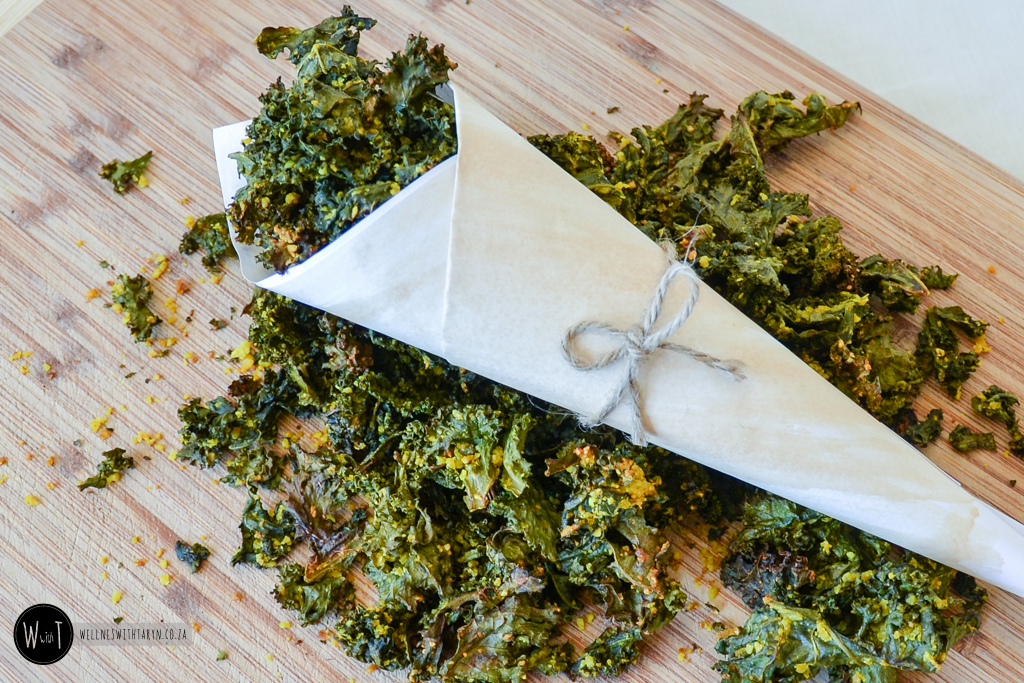 Kale is quite a hardy leaf, and can be quite bitter when raw, so the best thing to do, if you want to make kale salads, etc, is to first massage the cleaned and prepped kale leaves with fresh lemon juice. This helps to break down the cells walls, making it a little softer and easier to digest. When making the chips, you'll need to massage the flavoring mixture into the leaves, to help them break down a bit.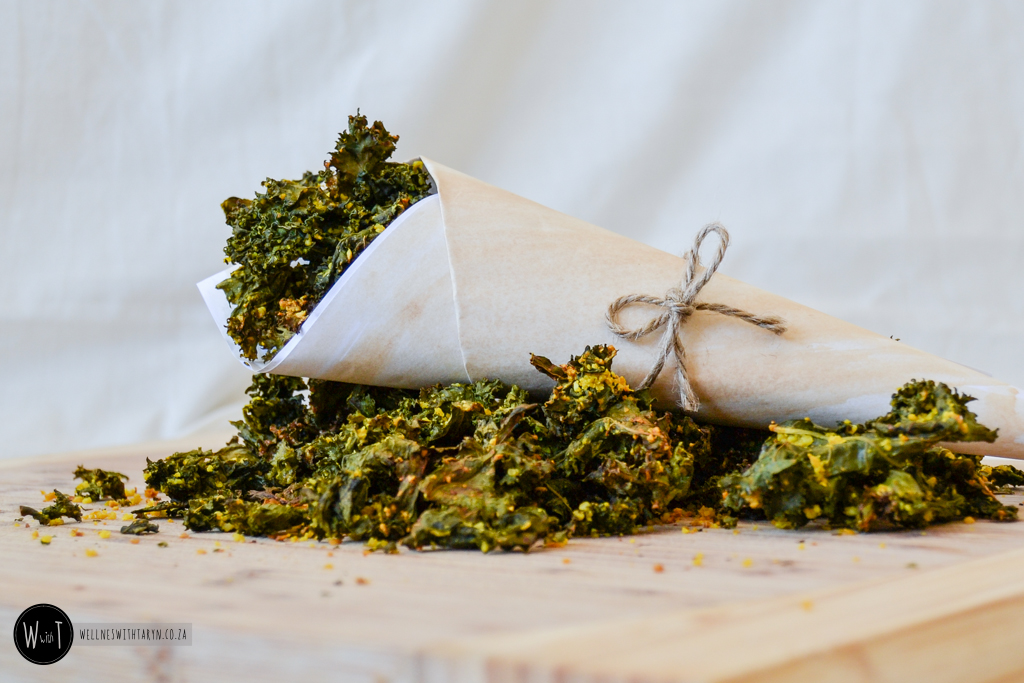 Ingredients
8-10 Medium Stalks of Curly Kale
1 Cup Cashew Nuts (soaked 4-6 hours and rinsed)
4 TBS Nutritional Yeast
1 Tsp Garlic (minced or finely chopped)
1/2 Medium Fresh Lemon (juice)
1/2 Tsp Turmeric
1/4 Tsp Cayenne Pepper
1/4 Tsp Himalayan Salt
Water
Plastic kitchen gloves (as turmeric stains)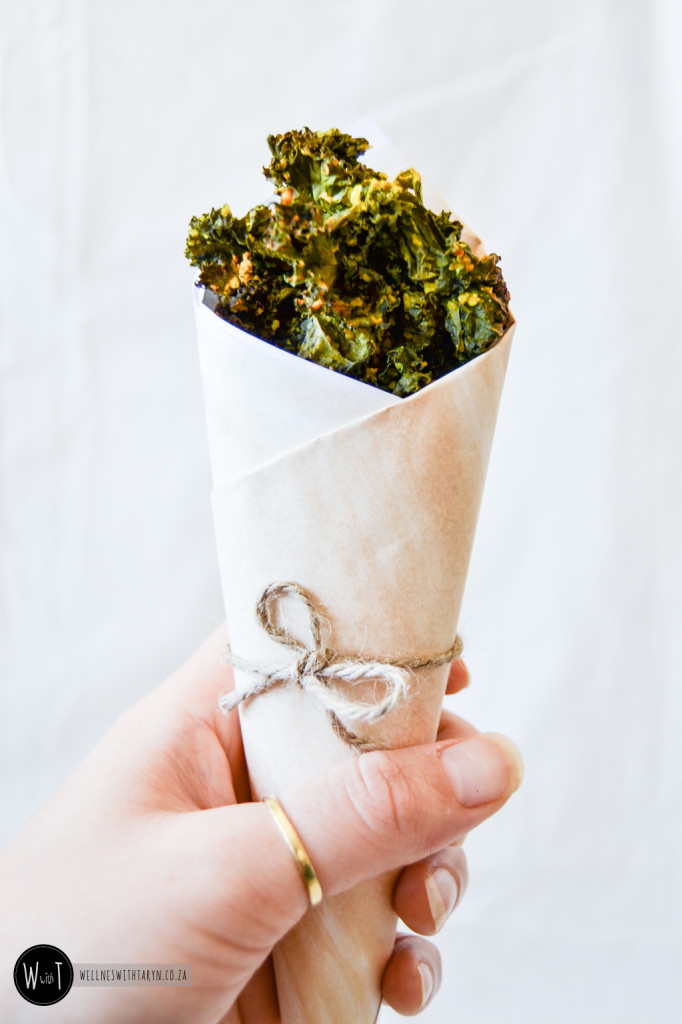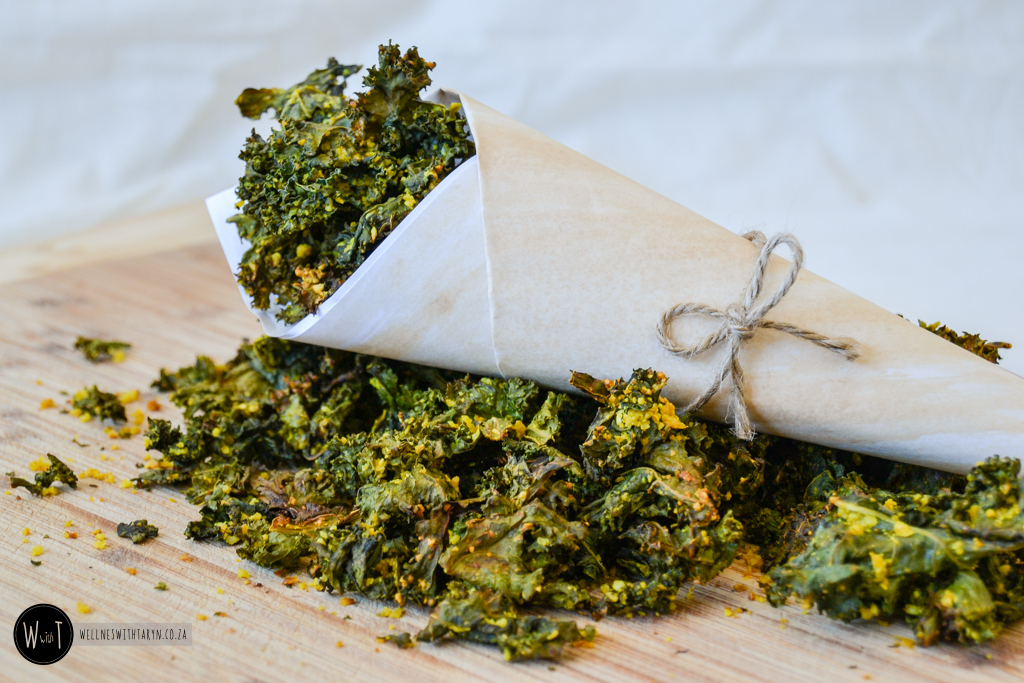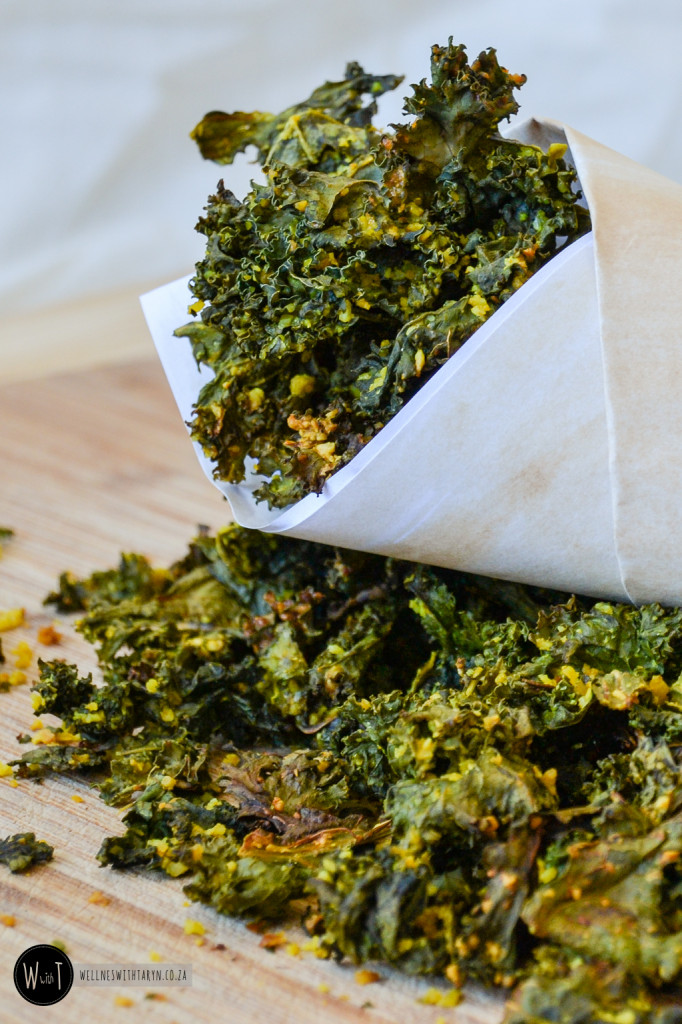 Recipe
First you need to prep the kale and pre-heat the oven to 140 degrees. Carefully tear the kale off of the main stalk, and into chunks around 3-4cm in diameter. Next, wash the leaves in a little water with either salt or apple cider vinegar to kill any impurities. Rinse thoroughly and dry in a salad spinner, or kitchen paper towel if you don't have one. Place into a large bowl.
For the flavoring, add the cashew nuts, lemon juice, nutritional yeast, turmeric, cayenne pepper, salt and garlic into a food processor. Gently pulse until the mixture is throughly mixed and the nuts are broken down. If you need to add a bit of water to get the consistency right. You want the mixture to be quite thick.
Pour the mixture onto the kale. Now here's where you want to wear some gloves, cause you'll need to gently massage the mixture into the kale to help the lemon juice to break down the cell walls. I opted for using gloves as turmeric stains, but if you don't have or aren't bothered, bicarb is great to wash your hands with afterwards and will help remove the turmeric.
Once the mixture is thoroughly coating the kale, place the kale onto a lined baking tray, making sure they aren't overlapping too much. If you need to use a second baking tray, do, as you wan them to be evenly spaced so that they cook thoroughly.
Bake at around 140 degrees, for about 20 mins, keeping an eye on them. All ovens are different and these chips tend to burn quite quickly. You want the oven warm enough to cook but cool enough so they don't burn. Alternatively you can use a dehydrator following it's instructions for vegetable chips.
Once cooked, store in an airtight container and enjoy!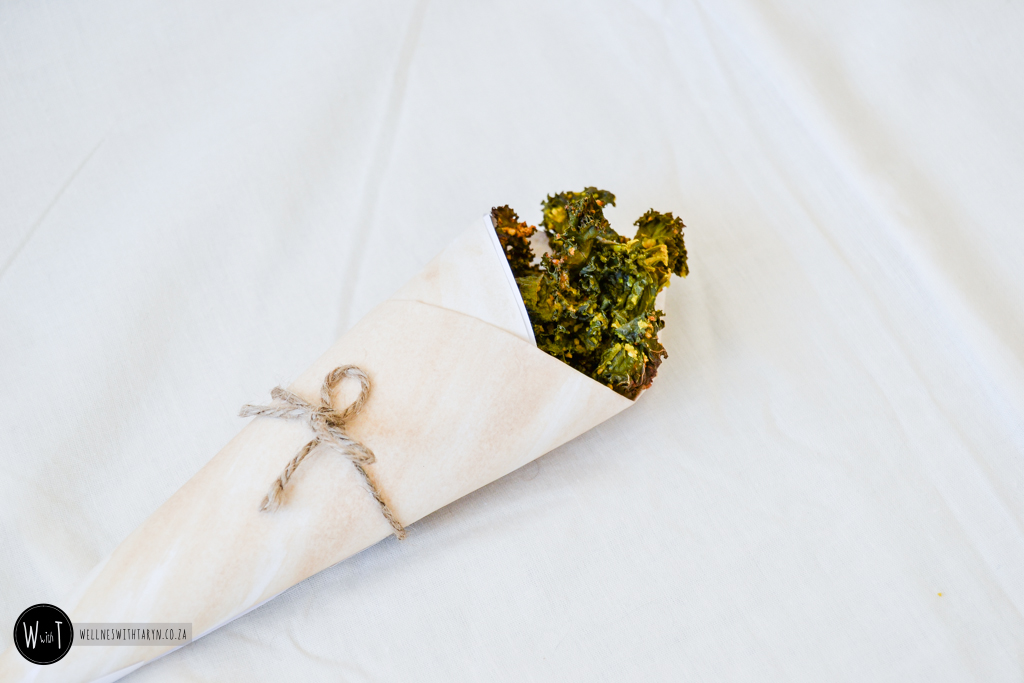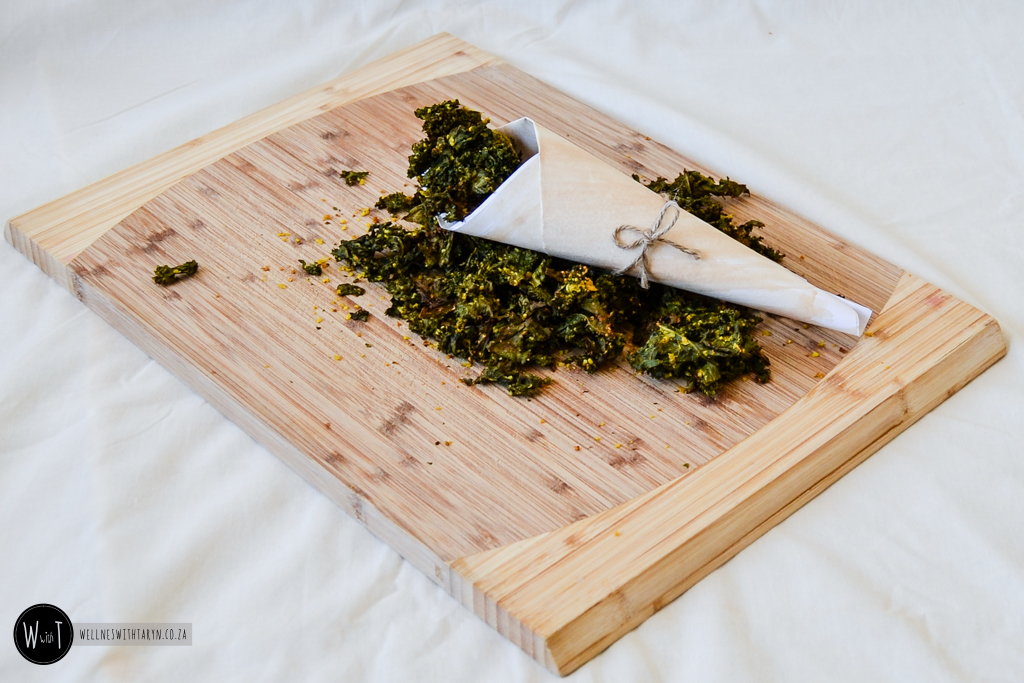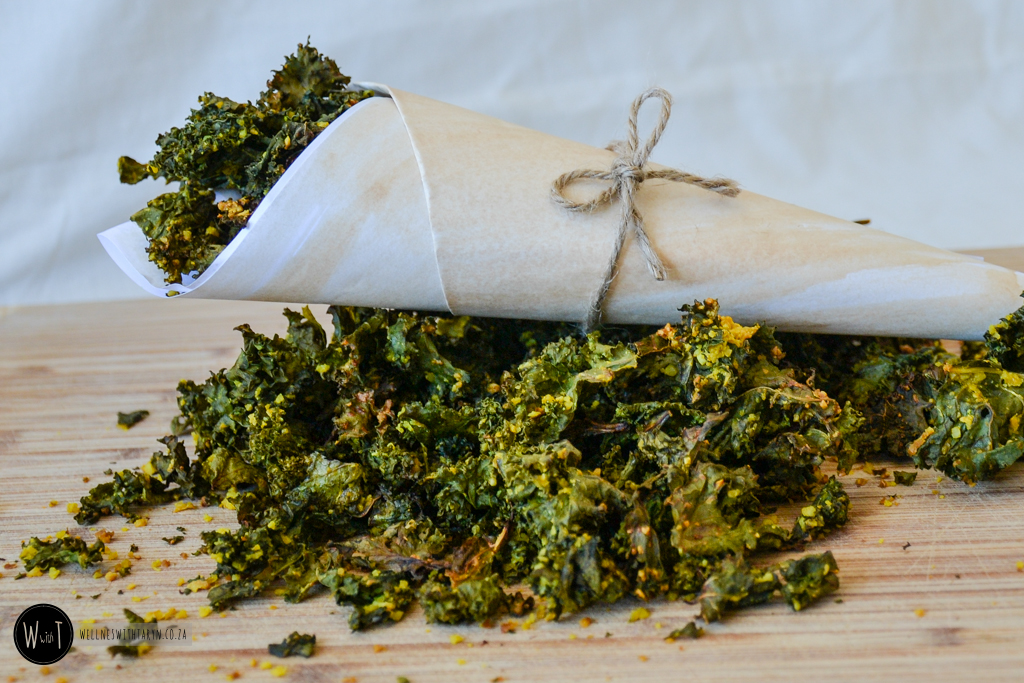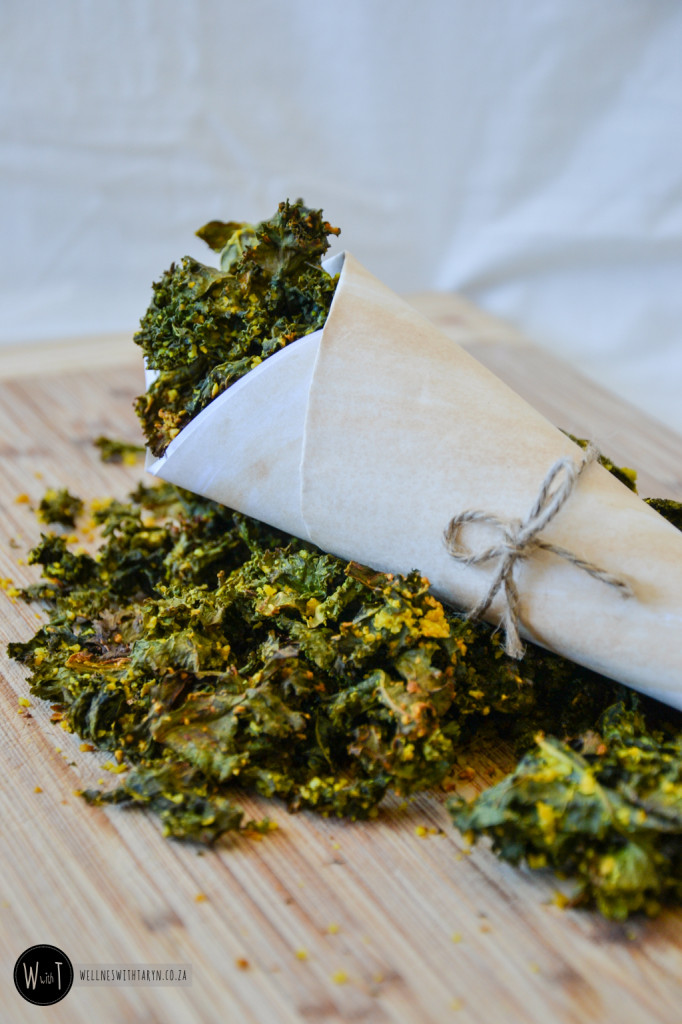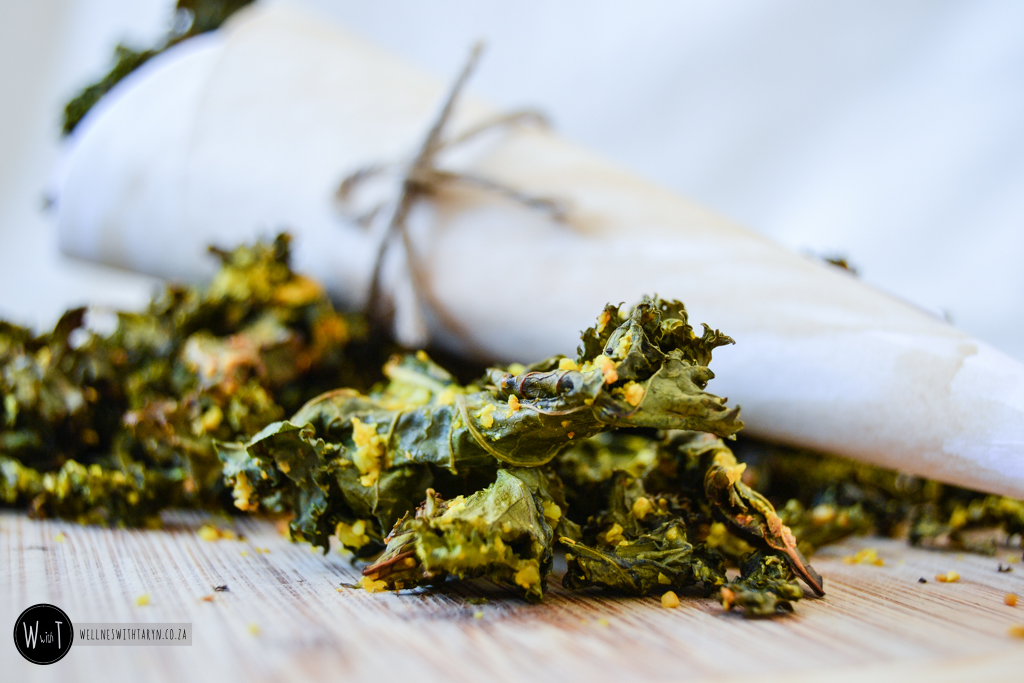 A delicious and healthy snack option.