A delicious and easy alternative to dairy.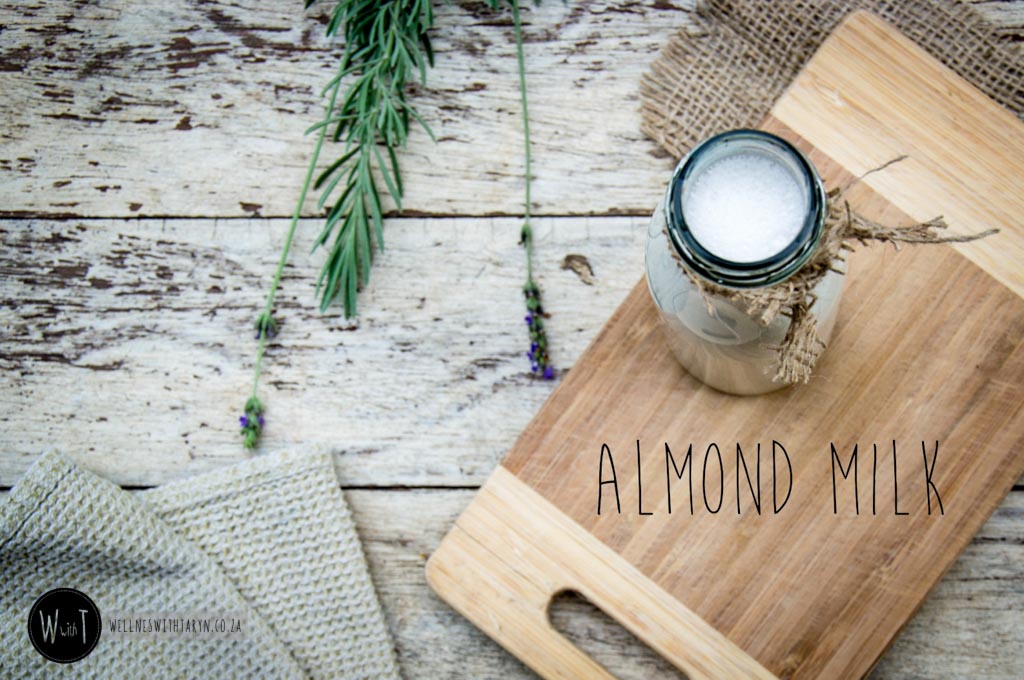 Almond milk contains no cholesterol or lactose and due to its nutritional content, it is the best alternative for those who have an intolerance to dairy products or soy products.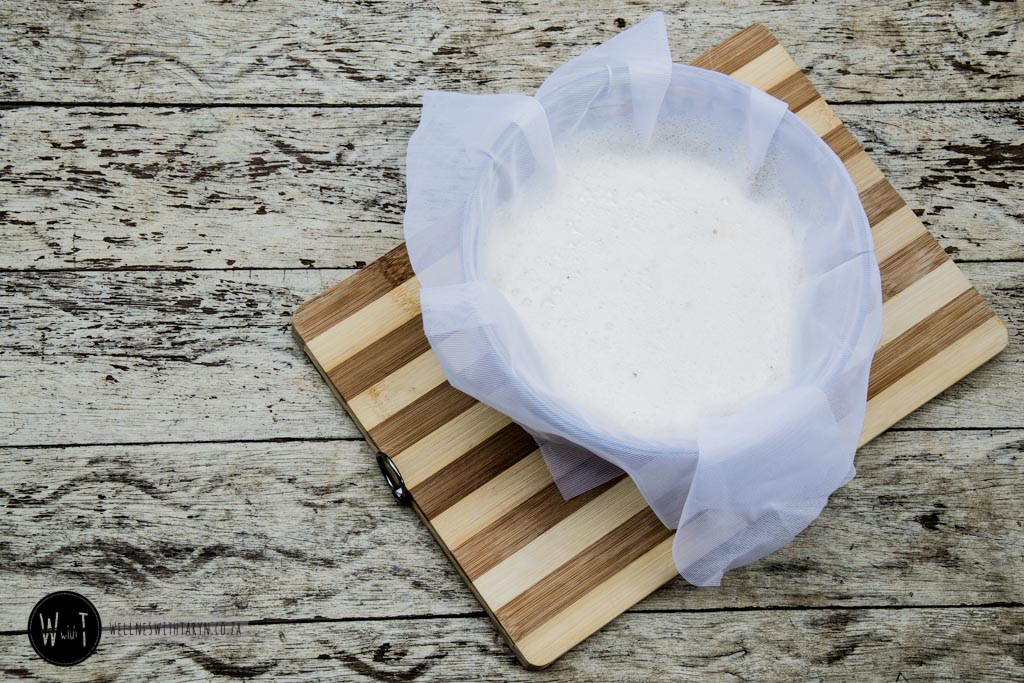 Consumption of almond milk helps in reducing as well as maintaining blood pressure. The complete lack of cholesterol in almond milk makes it a powerful enabler of a strong and healthy heart. Consuming almond milk guarantees the presence of potassium in the body which is a key element that reduces tension and strain on the heart.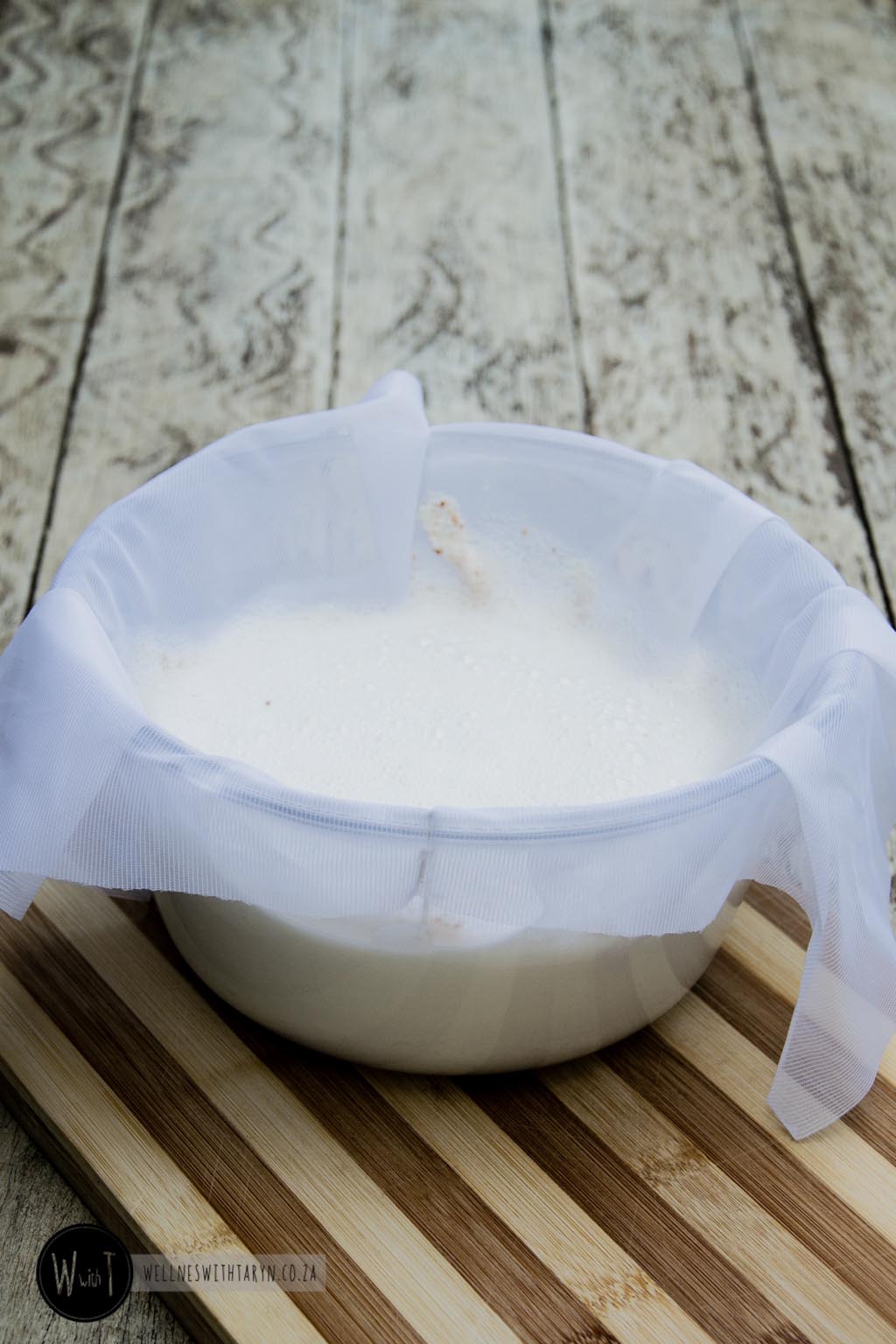 Almond milk also contains riboflavin, which is a form of vitamin B that has been proven to work in conjunction with other nutrients like iron to regulate muscle strength and growth. It is also a good source of protein, which is present in the muscles, skin and various other organs and which helps the body to maintain and repair itself.
Skin relies on different types of vitamins and minerals to keep it in its optimal state. Consumption of almond milk, which contains plenty of vitamin E, helps in maintaining skin health. Apart from the vitamins, it also has antioxidants which assist in repairing damaged skin, as well as regulating vitamin A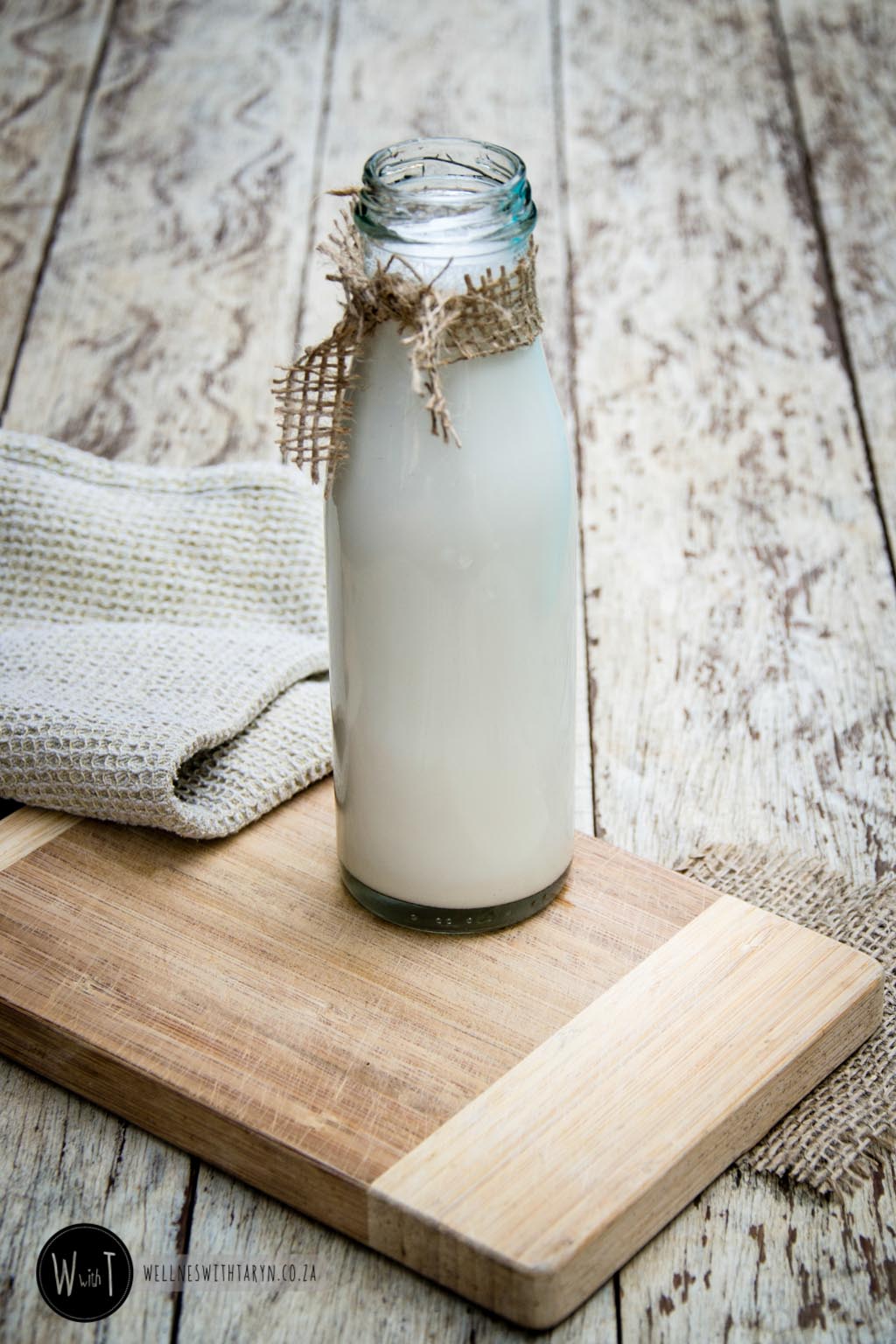 Almond milk contains calcium, which is required for maintaining and forming teeth and healthy bones.  Calcium is required for blood clotting, relaxing muscles, and maintaining a normal heart beat. Inclusion of almond milk in the diet supplies calcium to the body and benefits the healthy bone growth of adults as well as infants. It also helps in reducing the risk of osteoporosis.  One serving of almond milk contains 30% of the daily requirement of calcium, which functions together with other vitamins such as vitamin D to make sure our bones last well into our old age.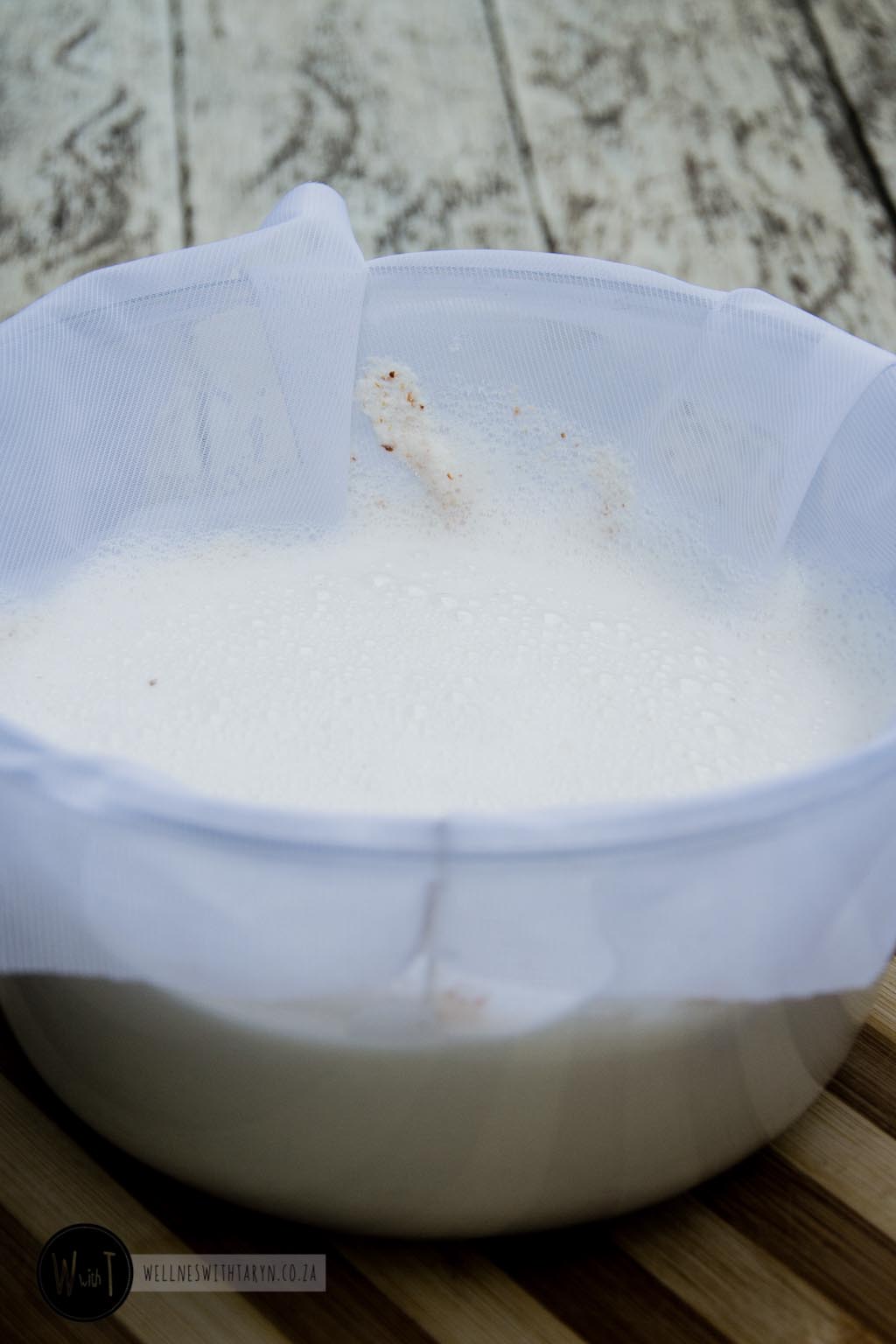 Almond milk contains vitamins and minerals that are similar to those found in a mothers' breast milk. This is because it contains a considerable amount of vitamin C and D, as well as iron, which are all very important for the growth and well being of infants. It is also rich in protein, making it a perfect substitute food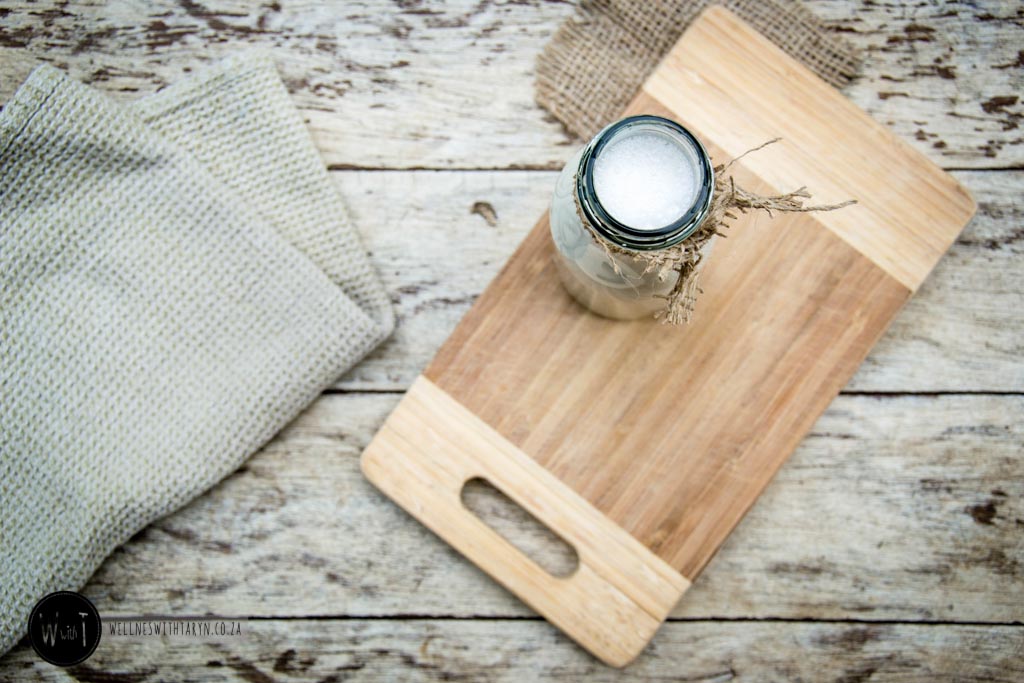 Ingredients
1 Cup of soaked/activated almonds
3.5 Cups of filtered water (depending on how milky you want it)
10 Drops of vanilla extract or 1 scraped vanilla pod
1 TBS Agave nectar/2-4 medjool dates/6-8 dropd of stevia
Pinch of pink Himilayan roack salt
Muslin cloth or nut milk bag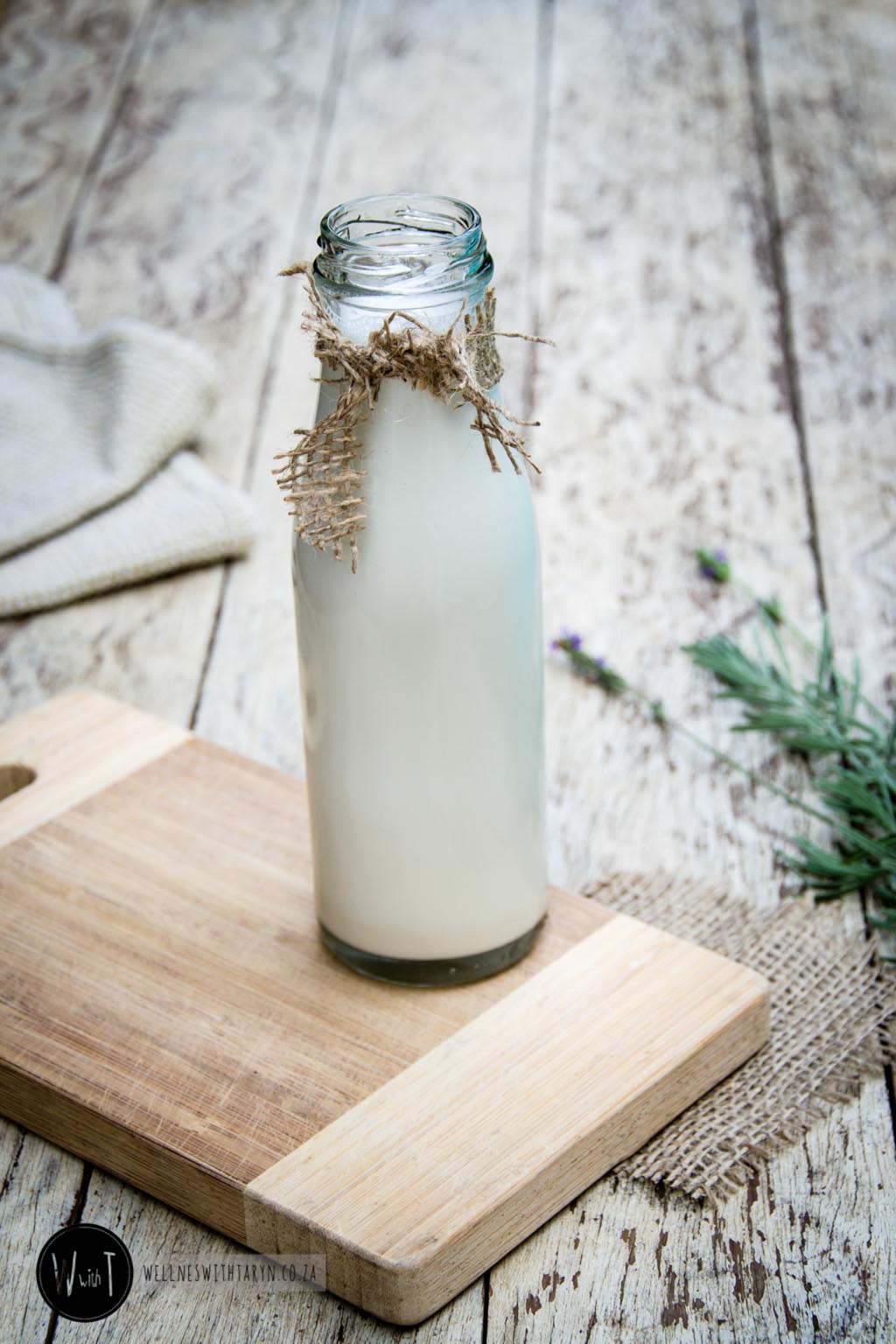 Recipe
Soak your almonds in clean filtered water the night before, and rinse thoroughly before using.
Place all ingredients into a high speed blender. I use a Magimix Blender! It's quite important to have a high powered blender, to ensure the almonds are totally broken down.
Put the magimix on the smoothie setting, or blitz until all almonds have been thoroughly blended.
Place a muslin cloth over a deep bowl, and pour the mixture into it, being careful not to let the sides slip down.
Allow to sit for a couple of minutes to let the almond pulp fall to the bottom. Strain thoroughly. Remove almond pulp from the muslin cloth and freeze for future delicious creations.
Pour the almond milk into a glass bottle and refrigerate. This milk can keep in the fridge for 3-4 days (if it lasts that long).
Simple and so incredibly tasty. With hot beverages, breakfasts or on it's own.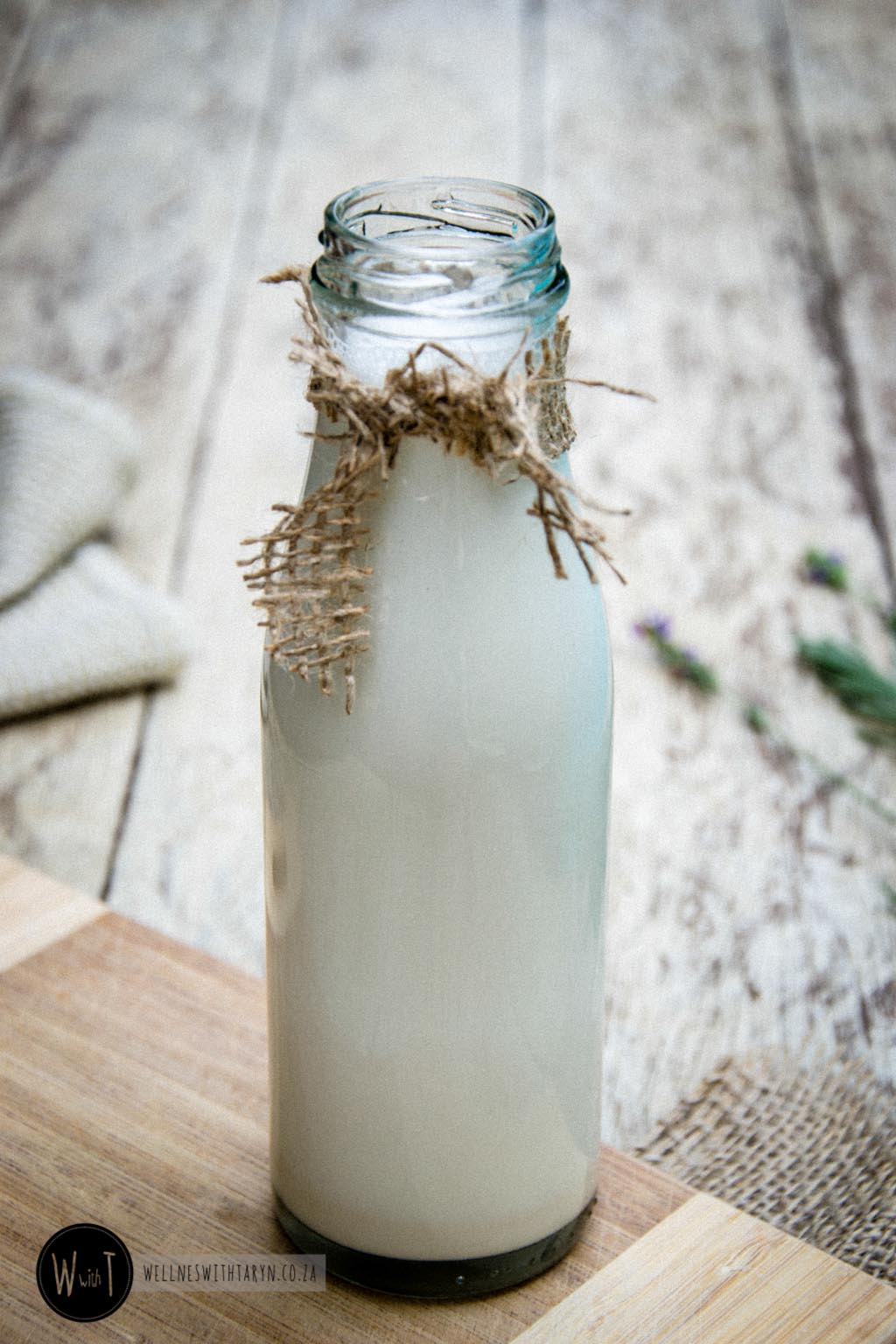 There has been much research and speculation over dairy. Most of us were taught as children that dairy is an essential part of a healthy diet and is necessary for building strong bones. We have come to learnt that cows milk has 59 active hormones, scores of allergens , fat and cholesterol. Most cows milk has measurable quantities of herbicides, pesticides, dioxins, antibiotics, blood, pus, feces, bacteria and viruses. Besides the effects of casein in the body, and the link to prostate cancer and osteoporosis, dairy has links to many other diseases and ailments.
There are only a handful of ingredients, and literally takes about 15mins to make. This milk is incredibly smooth and creamy, and a wonderful; nutrient dense alternative to dairy.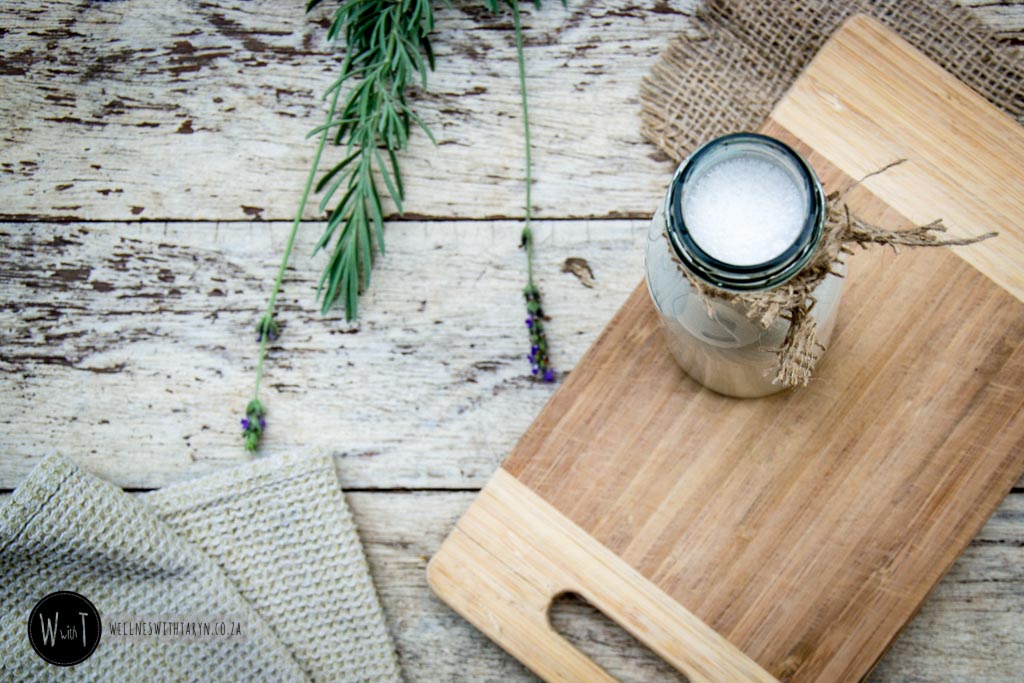 Feel free to leave me feedback in the comment section below.