The world of raw food is so diverse, and really can be so artistic. I often sit scrolling the internet for inspiration, and my mind is often blown at what people can create with raw food. Now I don't mean raw as in salmonella raw, I mean food that hasn't been heated over 47degrees C (I think) and no nutrients or natural enzymes of the food have been damaged due to heat. I myself don't follow a fully raw diet at all. I find what feels good with my body, and my body likes warm foods. I do, although, like to keep between 60% and 80% of my diet raw, which includes fruits, vegetables, nuts, etc.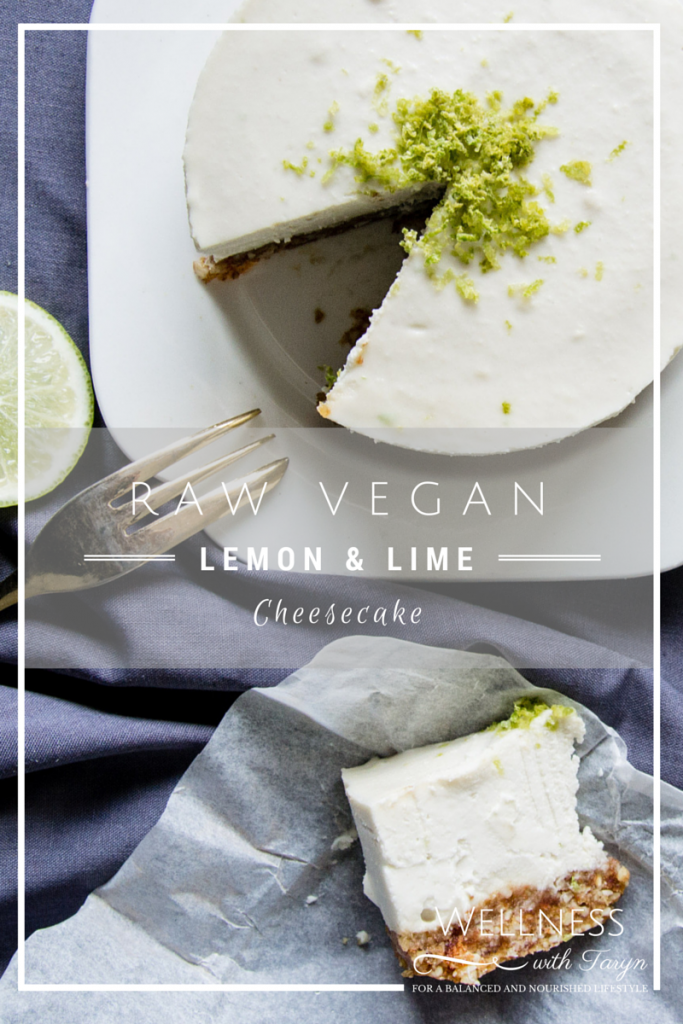 So one of my main fascinations with the raw food diet, is the raw desserts. Oh my goodness me! have I seen some A-M-A-Z-I-N-G creations! I got incredibly inspired, and created this super delicious raw vegan cheesecake, which sent my taste buds on a high of note!
This recipe turned out so so so well! I absolutely love it when that happens! Fellow foodies will understand my gist. It can be a little disheartening when you put so much effort and preparation into a dish, and it turns into a flop. But, that didn't happen here, so lets not even worry about that!
I used the mini spring form cake tins, which worked so well. This recipe made one of those, so double if you're making two, and so on and so forth. I made sure to grease the tin well with coconut oil before adding anything, to ensure it slipped out easily, not damaging it's form. Lining the tin also really helped.
Now coconut oil is the main hero in this recipe. It really helps bind and set the cashew cream so well, giving it that smooth cheesecake texture, that literally melts in your mouth! Yum!
As we know, life is about balance, and what is a healthy diet without a little indulgence of healthy desserts? No such thing! You need a little sweet to balance out the savory, and this is the perfect choice for that.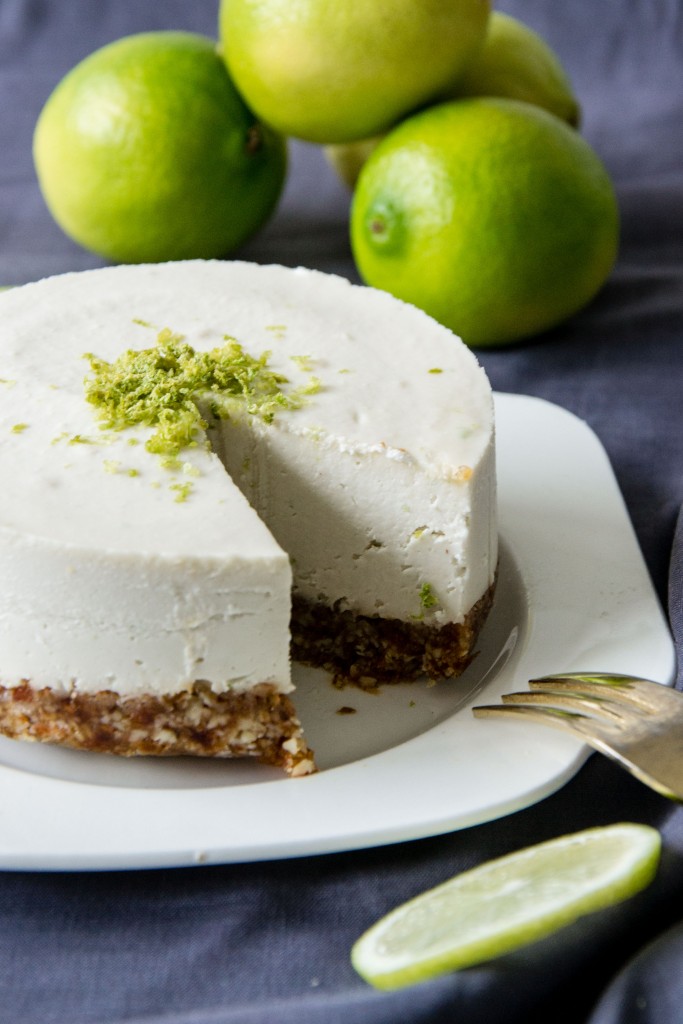 Raw Vegan Lemon & Lime Cheesecake
2015-05-06 06:33:56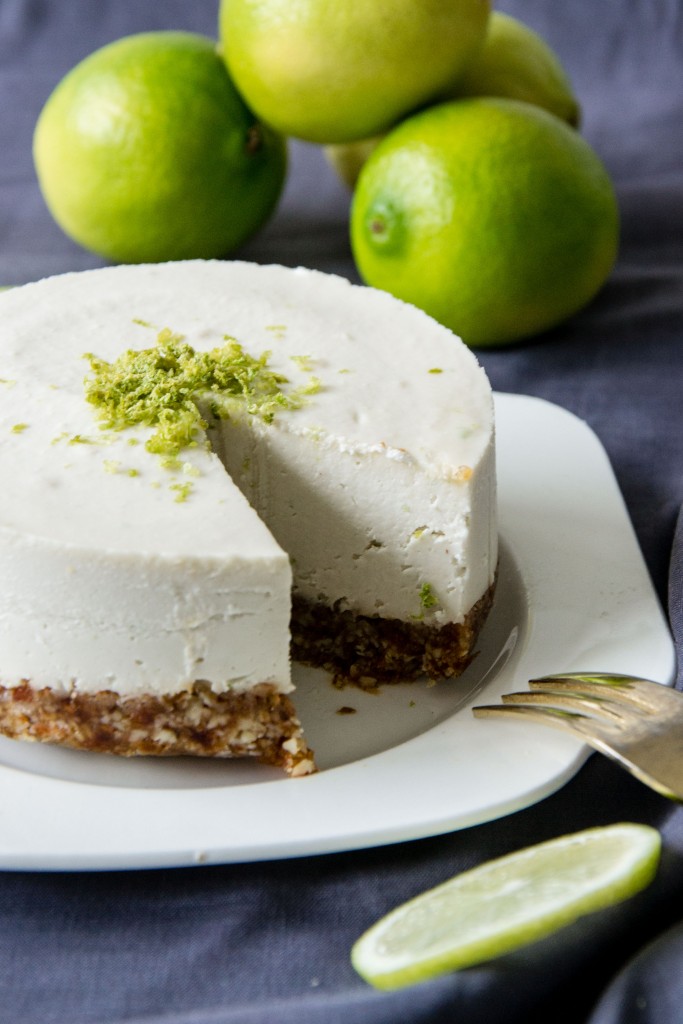 Ingredients
Base: 1/2 Cup Almonds
4 Medjool dates
1 Tsp Coconut Oil
Pinch Himalayan Salt
Cashew Cream: 1 Cup Raw Cashew nuts (Soaked in water overnight)
2 TBS Agave Nectar
Juice of 1/2 Lemon
Juice of 1 1/2 Limes
1/3 Cup Coconut Cream
3 Tsp Coconut Oil (Melted/Liquid)
Pinch Himalayan Salt
Zest of 1 Lime (3/4 in the cream)(1/4 on top)
Instructions
In a food processor, add the almonds. Pulse until they've broken down a bit. Then add the remaining base ingredients and blend until the almonds are quite fine and everything begins to stick together.
Line your mini spring form cake tin with some baking paper. I used a 10cm/4inch mini spring form pan. Grease with coconut oil.
Add the base mixture to the tin and press firmly down, until the mixture in evenly spread. Place in the fridge while you make the cashew cream.
In the food processor, add the soaked cashew nuts, agave, lemon and lime juice, and coconut oil. Blend until all begins to come together. Slowly add the coconut cream until you reach a smooth consistency. Add the salt and lime zest and blend.
The cream should be smooth and quite thick.
When you're happy with the consistency of the cream, pour on top of the base layer, in the cake tin. Sprinkle on the lime zest and let it set overnight in the fridge.
Serve with your best china and cutlery.
Wellness with Taryn http://wellnesswithtaryn.com/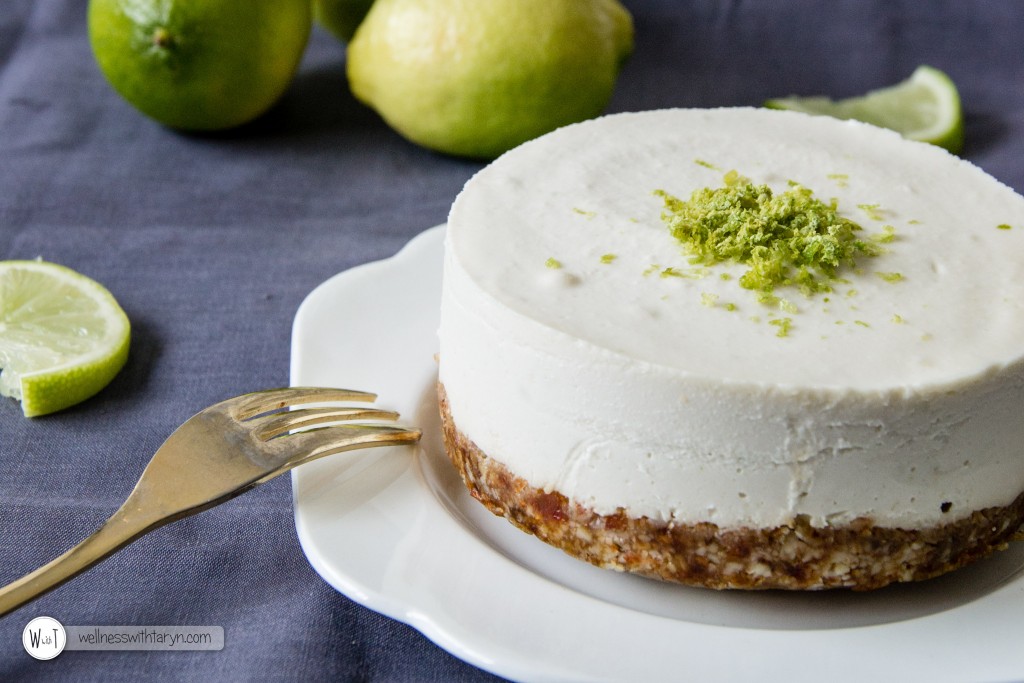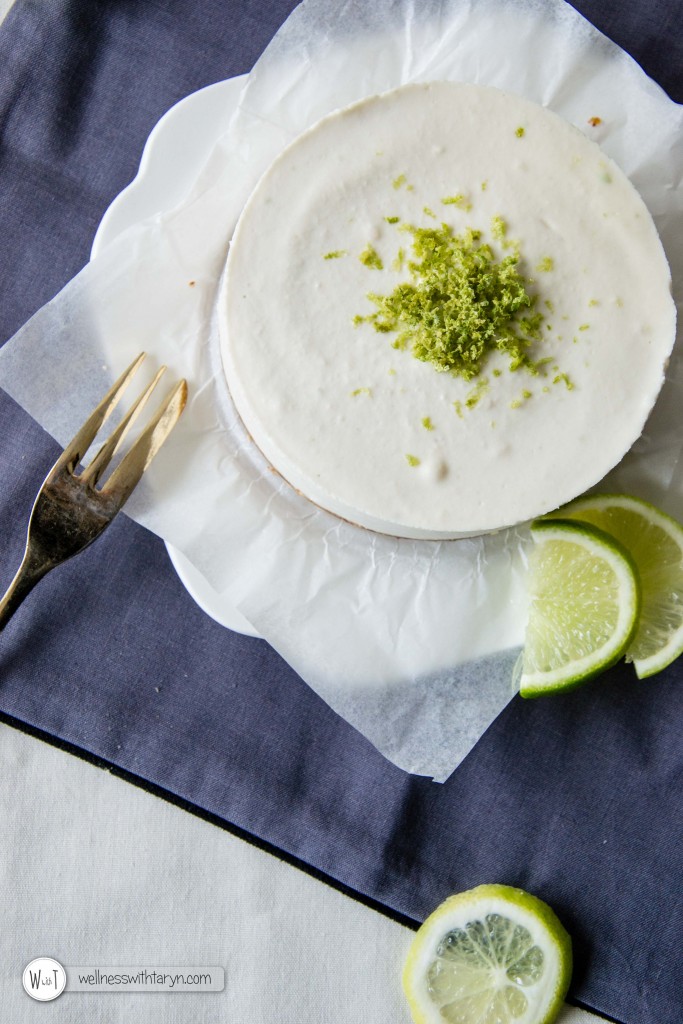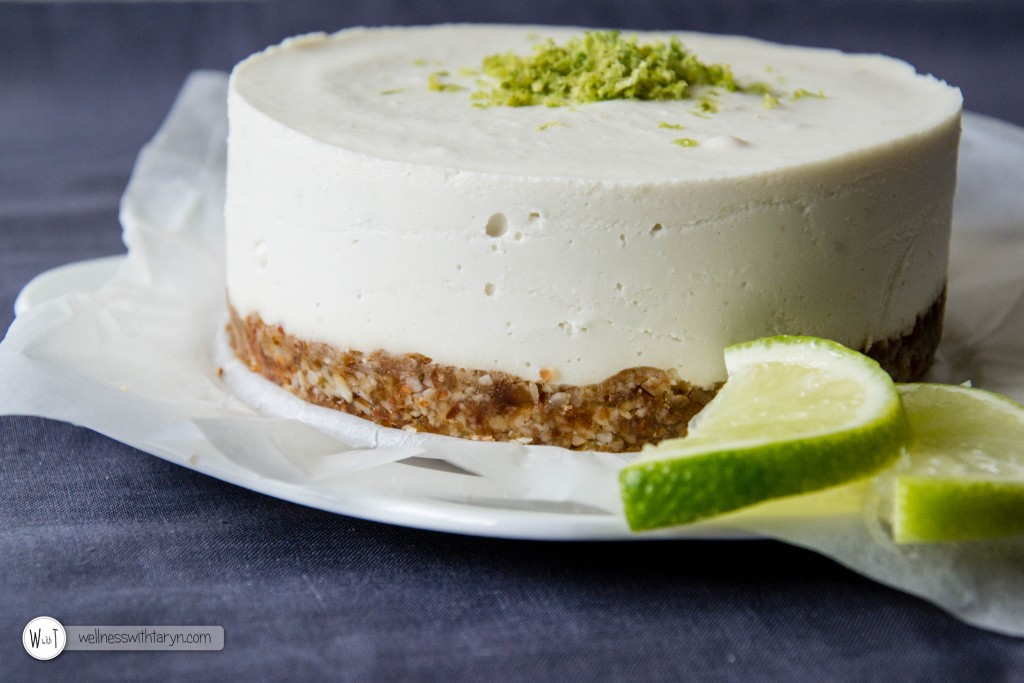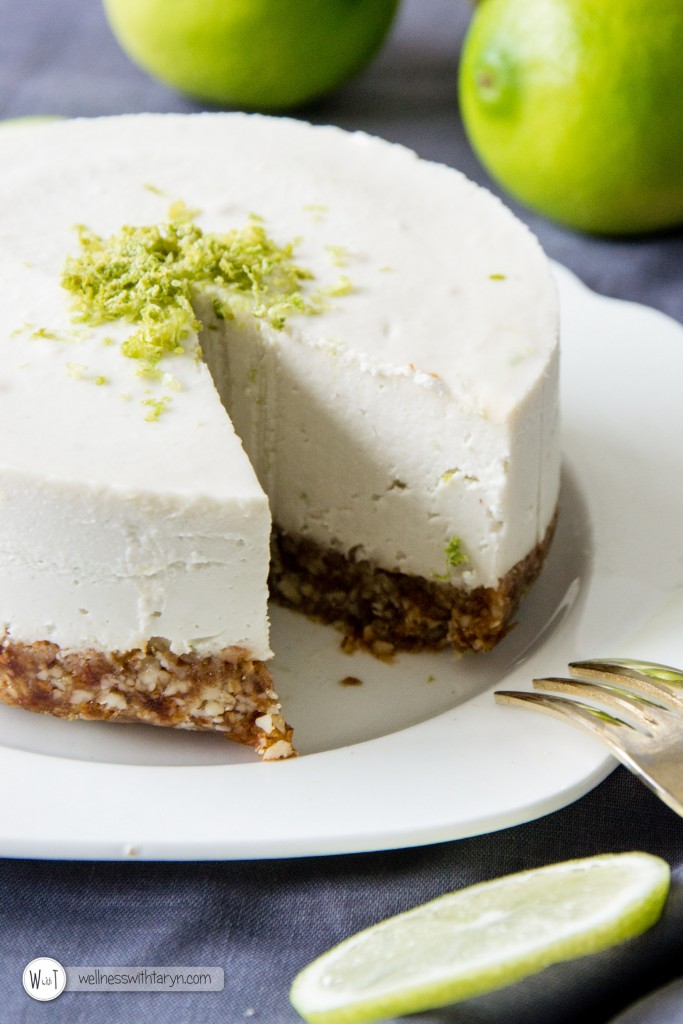 Hope you enjoyed 🙂 Remember to share with your friends and family!