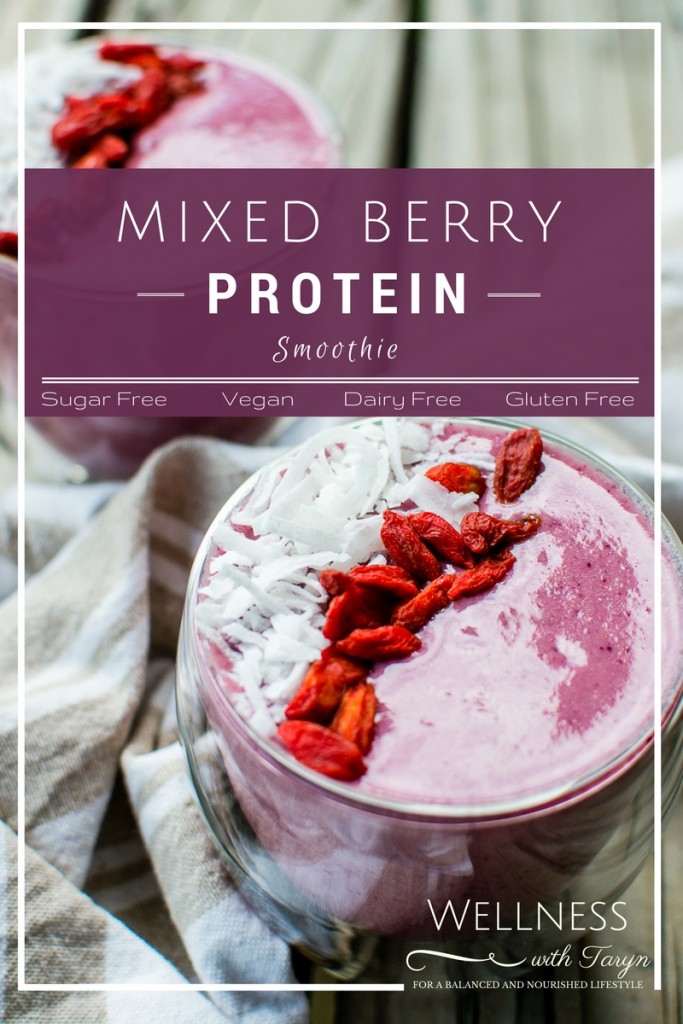 With Summer weather making more and more of an appearance, and temperatures rising, I thought it a great idea to post a smoothie recipe. This time of year I feel more inclined to eat less dense heavy foods, and rather opt for salads, steamed greens and smoothies. It's great to feel light and energized, especially when it's hot outside.
A regular query, which I'm sure most plant based eaters can relate with, is "Where do you get all your protein from if you don't eat meat?" And what most don't understand is that there is an abundance of protein in plants, seeds, grains, etc. All you need is a little education on what to combine in order to get a complete protein profile. When that fails, there's always the option of a protein powder as a supplement.
I recently purchased some Sunwarrior Raw Vegan Plant Based Protein Powder, and being one who doesn't normally buy protein powders, I thought I'd share my experience and the recipe for a yummy Protein Berry Smoothie. It's all the hype these days with protein powders, and it can be difficult to find one that:
Suits your palette
Doesn't affect your stomach
Is versatile to use in recipes without affecting flavor
Pleasant flavor
Good texture
Loaded with plant based benefits
And of course, high in protein
So when I first came across this Sunwarrior protein powder, I swooned for ages. Should I buy it? Do I need it? Then, finally gave in! I got mine from the awesome That Smoothie Bar in Nelson at the entrance to MiGym. At such a reasonable price, it's been well worth it! Plus,That Smoothie Bar uses it in some of their smoothies, which is great if you want to taste it before purchasing. They make the yummiest smoothies too! 😉
So what does this protein powder contain?
A great tasting plant-based protein with a silky smooth texture that blends easily without the chalky or grainy consistency found in other vegetable based protein powders.
Created with a low temperature, natural enzyme process that uses neither chemicals nor acid hydrolysis.
Free of gluten, solvents, GMOs, radiation, artificial flavors, artificial preservatives, or artificial colors.
Naturally rich in vitamins and minerals, and other essential nutrients such as thiamin, riboflavin, niacin, phosphorous, iron, and potassium.
Easily digested by children, the elderly, and adults.
Increases absorption and effectiveness of vitamins and minerals.
One of the best protein powders available for any lifestyle, not just vegan or vegetarian.
Amino Acid Profile
Comparisons of Sunwarrior Protein with other protein sources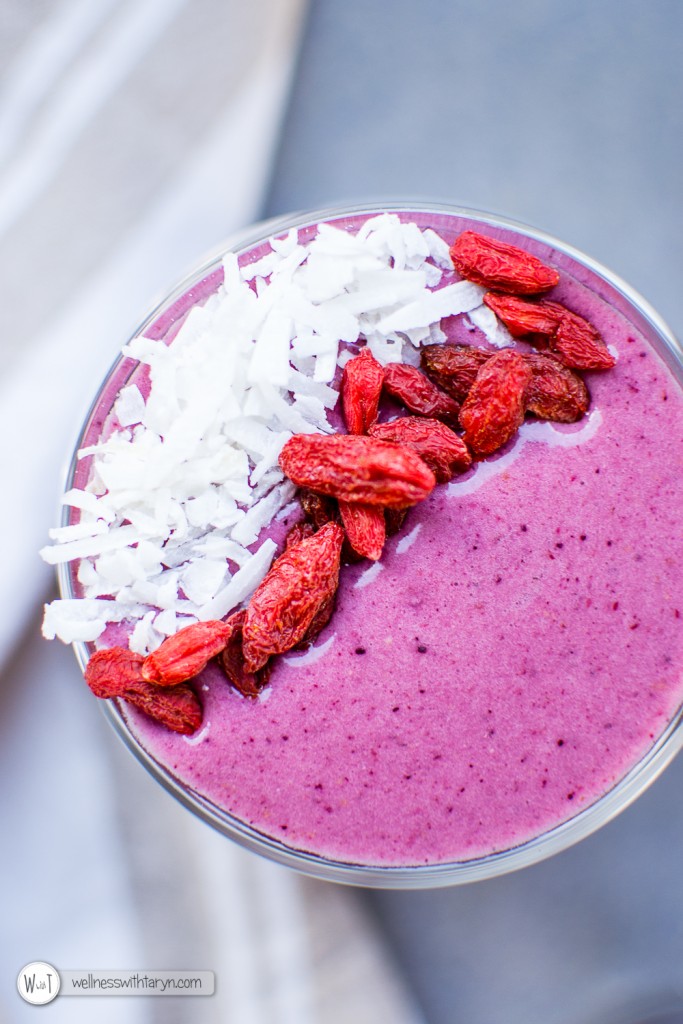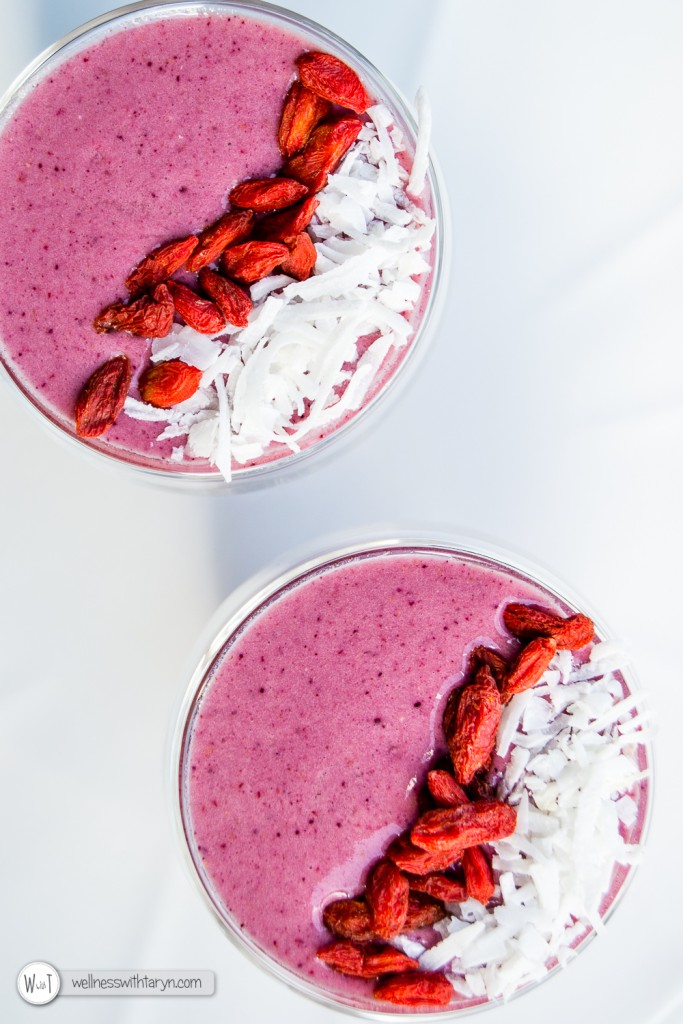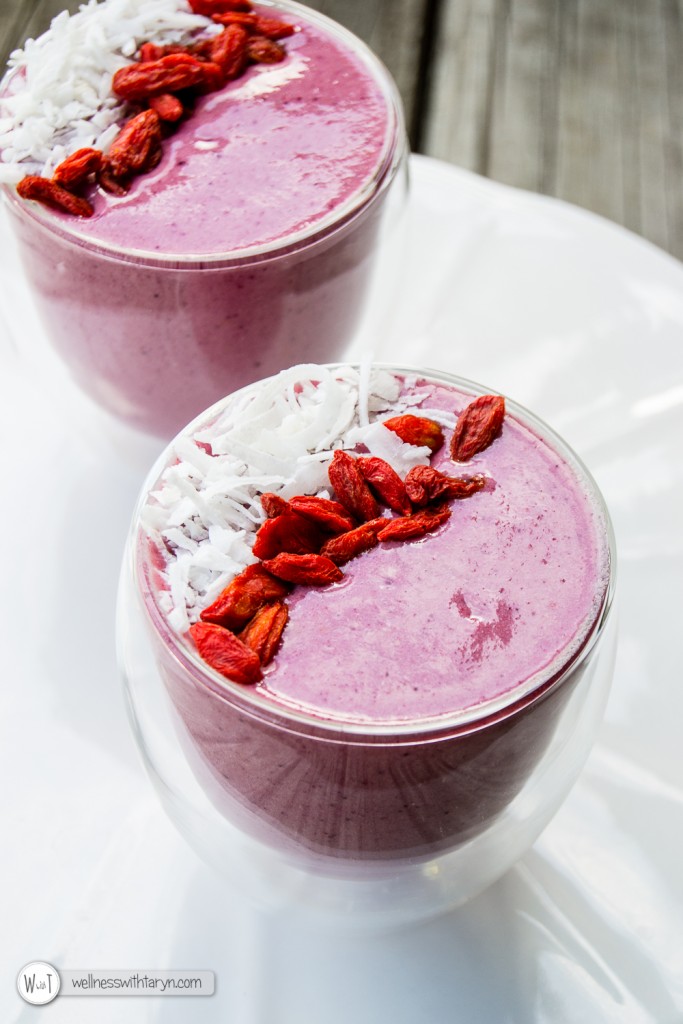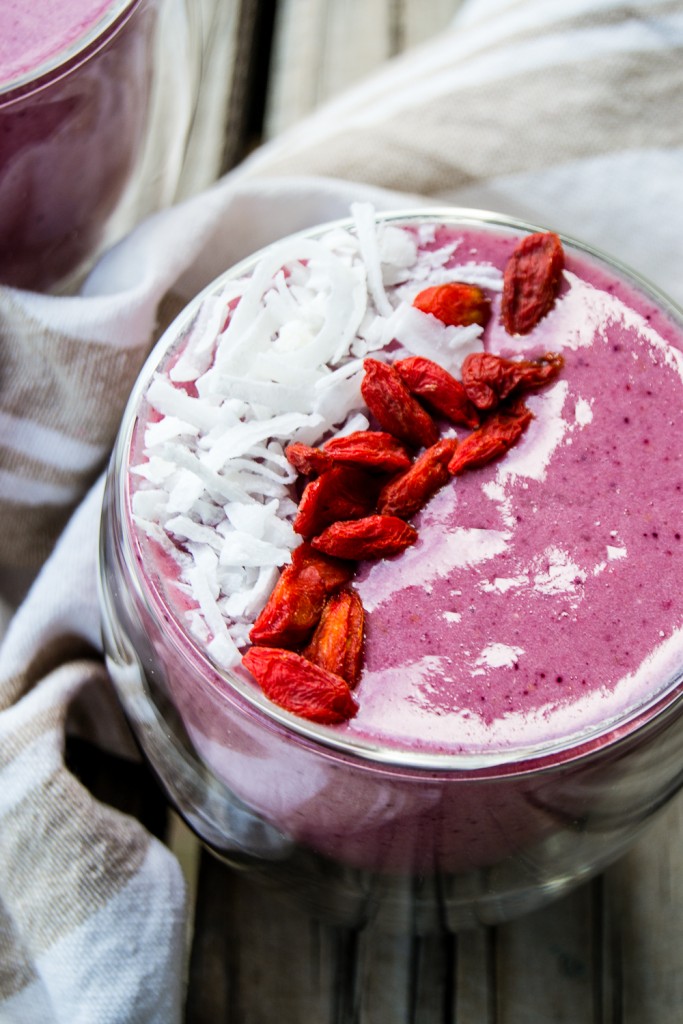 Mixed Berry Protein Smoothie
2016-10-21 01:15:10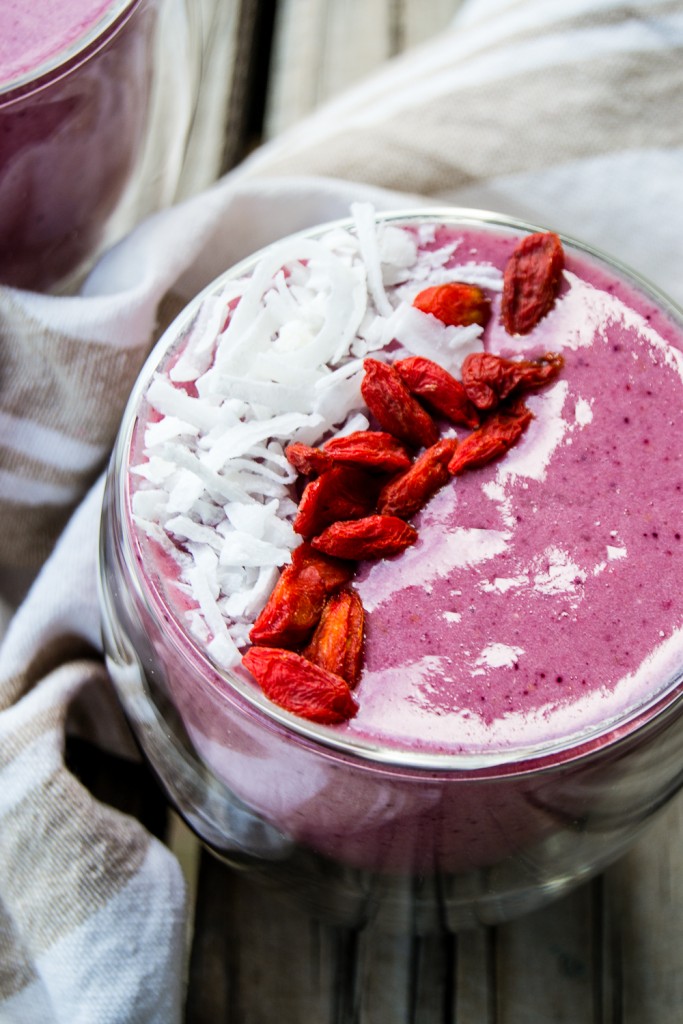 Serves 1
This delicious beautiful vibrant smoothie is bursting with flavor and loaded with plant based protein. Great for after a workout or an afternoon snack or even breakfast.
Ingredients
1 Banana (Peeled and frozen)
3/4 Cup Frozen Mixed Berries
1cm Cube Fresh Ginger (Peeled and finely diced)
1/2 Lemon (Seeded and peeled)
1 Scoop Vegan Plant Based Protein Powder (I used SunWarrior Vanilla)
1/2 Cup Organic Coconut Water
3/4 Cup Organic Almond Milk
Coconut threads & Goji Berries to garnish
Instructions
Place all ingredients into your blender and blend until smooth.
You can add more or less almond milk to reach your desired consistency
Notes
Use Organic where possible
Wellness with Taryn http://wellnesswithtaryn.com/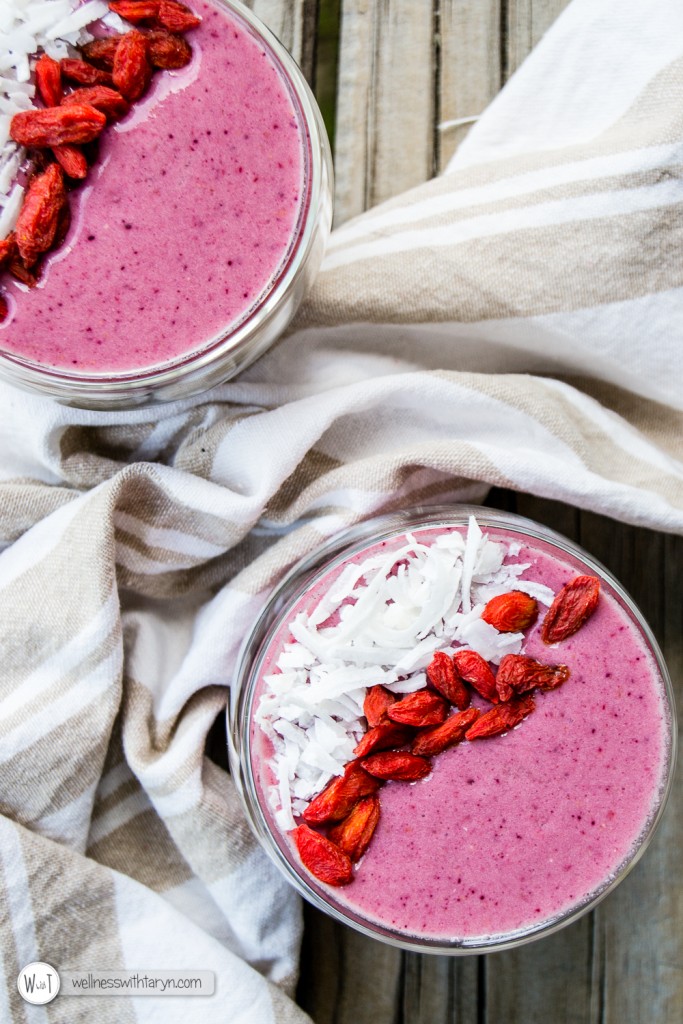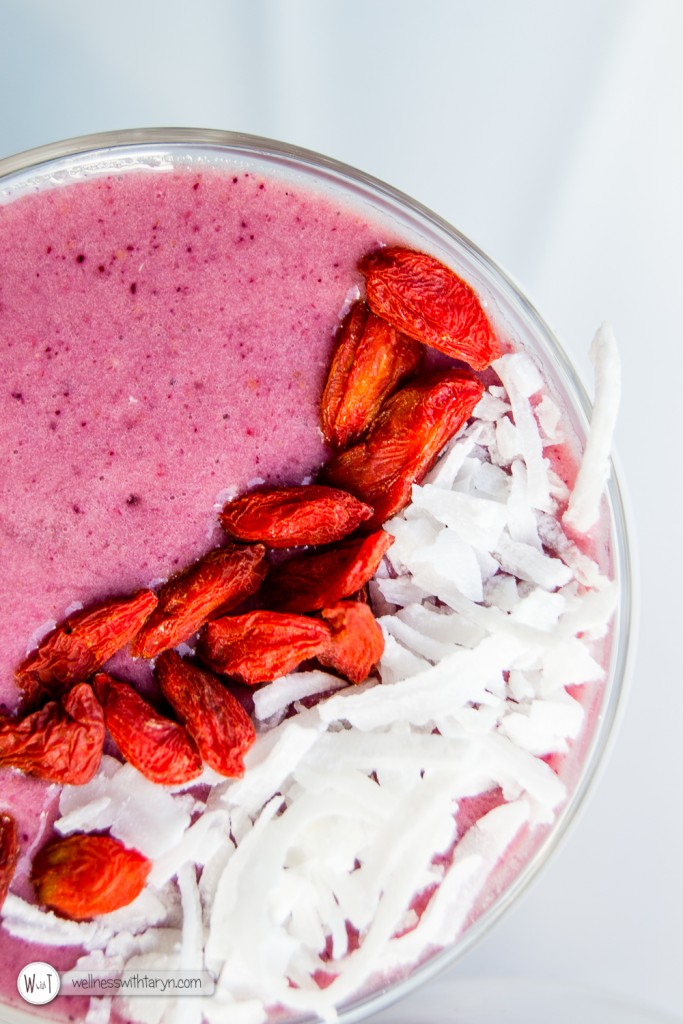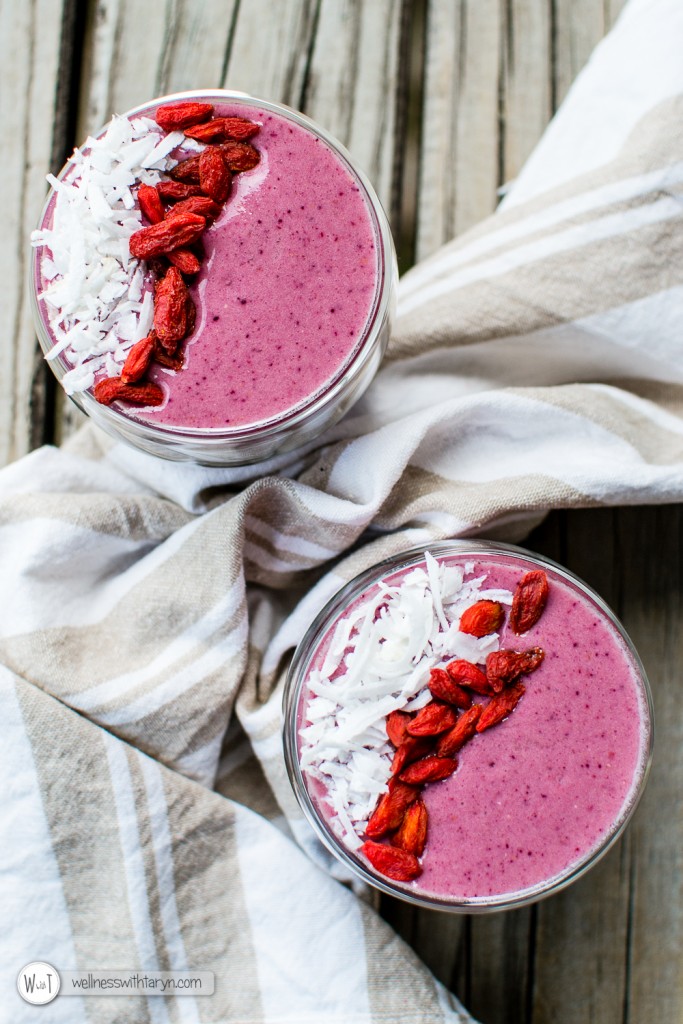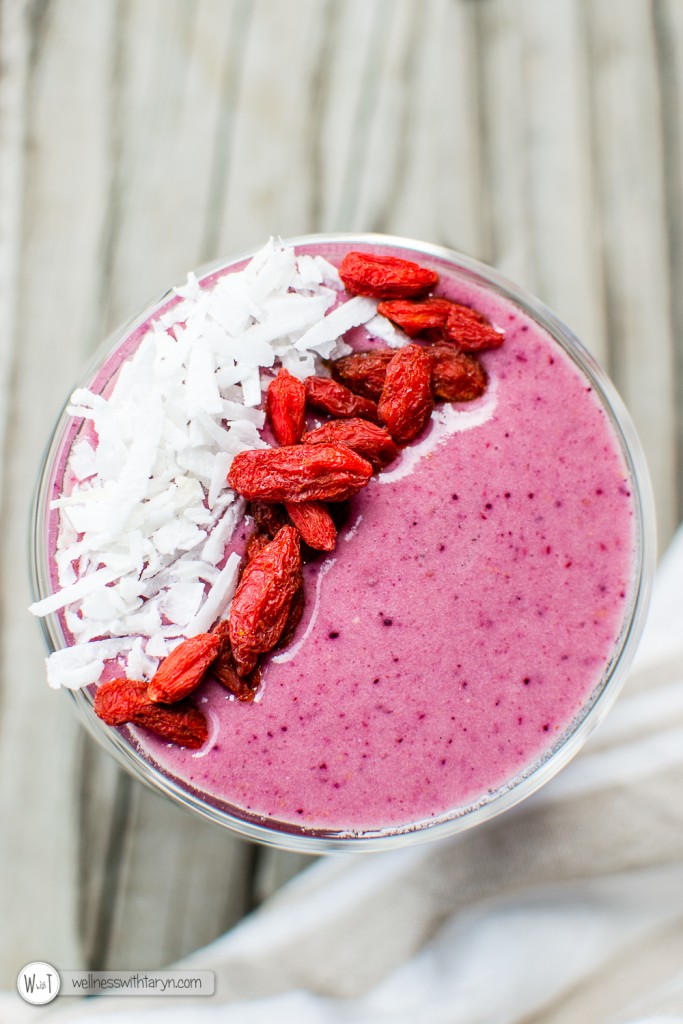 Hope you enjoyed this post …
Much love Xxx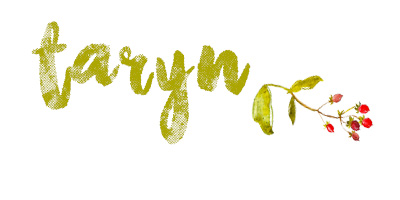 <a href="https://www.bloglovin.com/blog/14753021/?claim=bcz3j6vevb8″>Follow my blog with Bloglovin</a>