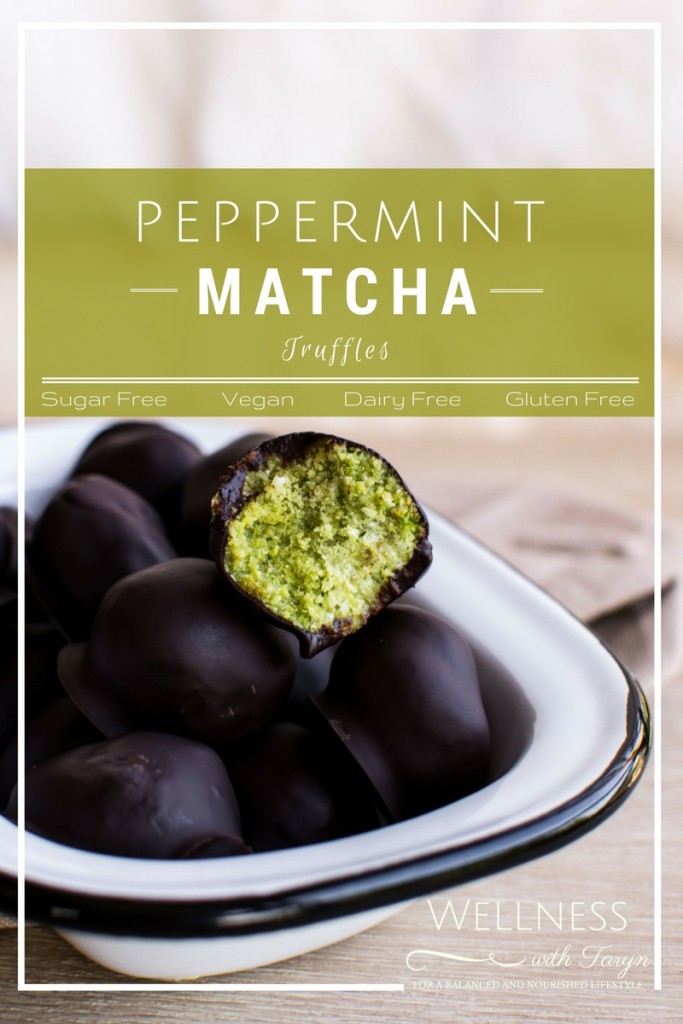 There is something so divine about chocolate and peppermint. Combined, the two are just such a good pair. These Peppermint Match Truffles were inspired by my recent finding of Organic Pure Pepper Essence, which I grabbed from Organic Foods Nelson.
I get a lot of my ingredients and do a fair bit of my food shopping from this store. I love it and I especially love the fact that whenever I walk in there's always some new and exciting on the shelves.
It has such an extensive range of yummy organic products ingredients from flours, to packaged goods, to dried fruits and superfoods, to coconut yogurts, sauerkraut's and a huge array of herbal tea ingredients. It really is a gem!
Now, for these scrumptious little truffles of utter indulgence. They are perfect for that mid afternoon pick me up, or when you're craving something a little sweet. They're loaded with healthy fats, which will help to sustain sugar levels, curbing hunger pangs.
Matcha is one of the stars in this recipe, and a bright shining star it is! I've been hooked on Matcha powder for a while now, and I love that I can feel it's benefits. I feel so energized and 'switched-on' after consuming this magical powder. It really is so great! and I quite like the flavor too. It's not as bitter as a cup of green tea.
What is Matcha?
Matcha is a special type of powdered green tea that is grown and produced in Japan (in most cases). The green tea leaves are shaded from the sun for the last few weeks of their growth, increasing the chlorophyll content and creating a gorgeous green color. Then, the leaves are carefully ground with stone grinding wheels to produce a fine powder.
The powder can then be used to brew an antioxidant rich frothy green tea or in recipes like smoothies or baking. Unlike other types of teas, the green tea powder is not strained out before consuming, so you are consuming the entire leaf, making Matcha more potent than other tea varieties. In fact, only 1/2 tsp is needed to brew a traditional cup of Matcha. Source
Why I Love Matcha?
Is packed with antioxidants including the powerful EGCg
Boosts metabolism and burns calories
Detoxifies effectively and naturally
Calms the mind and relaxes the body
Is rich in fiber, chlorophyll and vitamins
Enhances mood and aids in concentration
Provides vitamin C, selenium, chromium, zinc and magnesium
Prevents disease
Lowers cholesterol and blood sugar Source
So you see how amazingly full of nutrition these tasty little treats are. They taste divine! They're decadent and are so good for you! #yum
Peppermint Matcha Truffles
2016-08-26 01:03:07
These truffles are so decadent and delicious. Full of minty fresh flavor along with heaps of nutritional benefits. The perfect superfood treat option!
Ingredients
1 1/2 Cups Shredded Coconut (Unsweetened, preferably Organic)
1 Tsp Organic Matcha Powder
2 Tsp Organic Macca Powder
1/2 Tsp Organic Vanilla Extract
1 Tsp Peppermint Extract (Organic Non-GMO)
2 TBS Rice Malt Syrup (Organic)
2 TBS Organic Cold Pressed Coconut Oil (Melted)
Pinch of Sea Salt
Organic Raw Sugar Free Chocolate (Melted)
Instructions
Put all ingredients (except the chocolate) into a food processor
Blend until all combined
Using your hands mould the mixture into balls and press firmly. Rolling action won't work that well as the coconut will crumble, but if you press the mixture into ball shapes, it sticks together fine!
If you find your mixture is a bit dry and isn't sticking, just add a little more coconut oil and see how you go.
Pop the molded balls into the freezer for 5 mins, while you melt the chocolate.
Using a bain marie method, melt the chocolate and gently dunk each ball in, placing on a lined baking tray. Once all have been dunked, allow to set in the freezer for at least 15mins.
Keep in the freezer, and allow to thaw for a coupld of mins before eating.
Yum!
Notes
Use Organic where possible
Raw Cacao, Raw Cacao Butter (equal amounts) and Rice Malt Syrup (depending on sweetness required) can be used for the dark chocolate mix
Wellness with Taryn http://wellnesswithtaryn.com/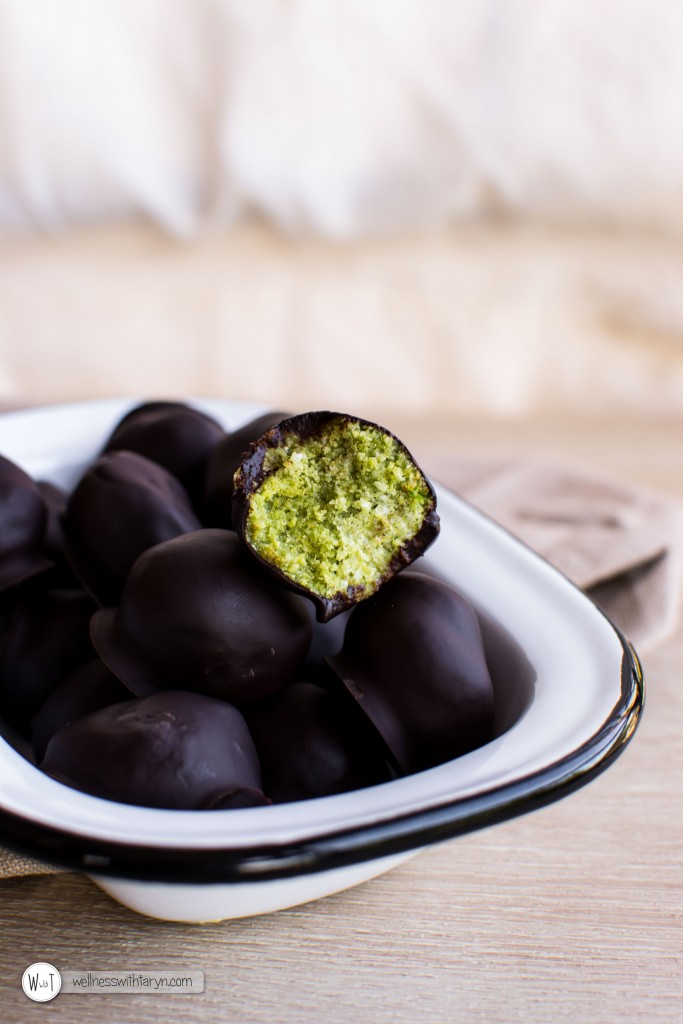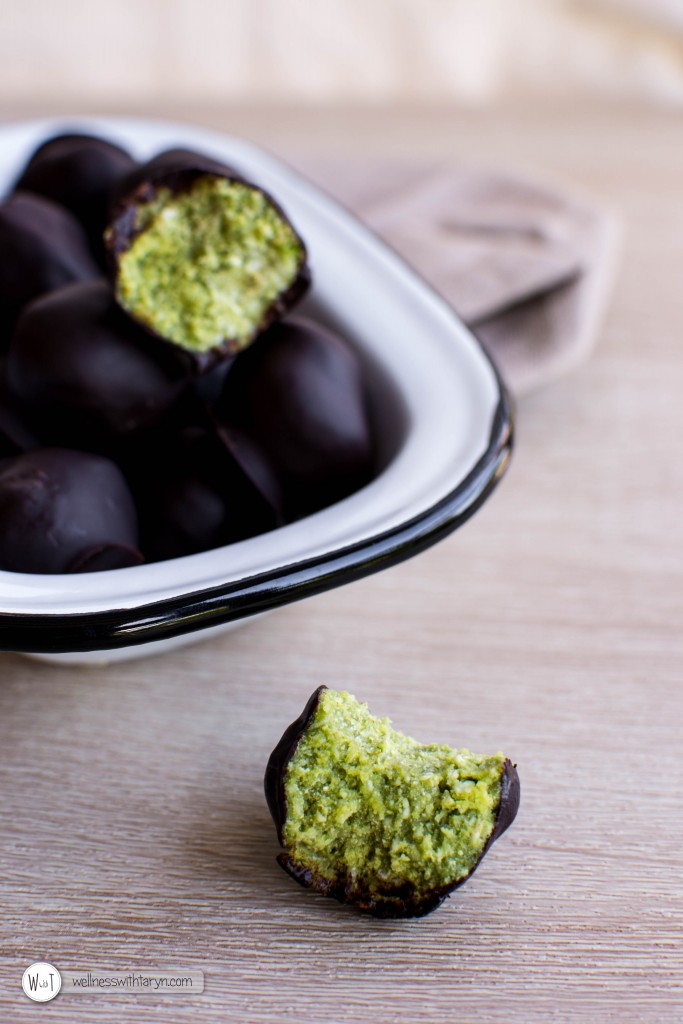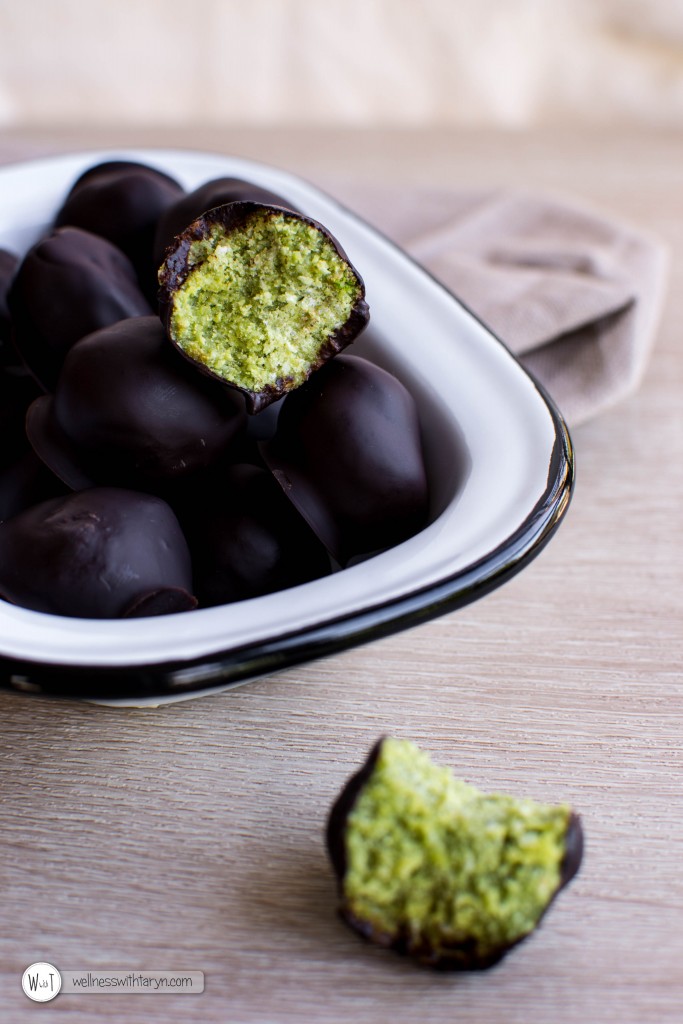 Much love my Wellness Tribe 🙂