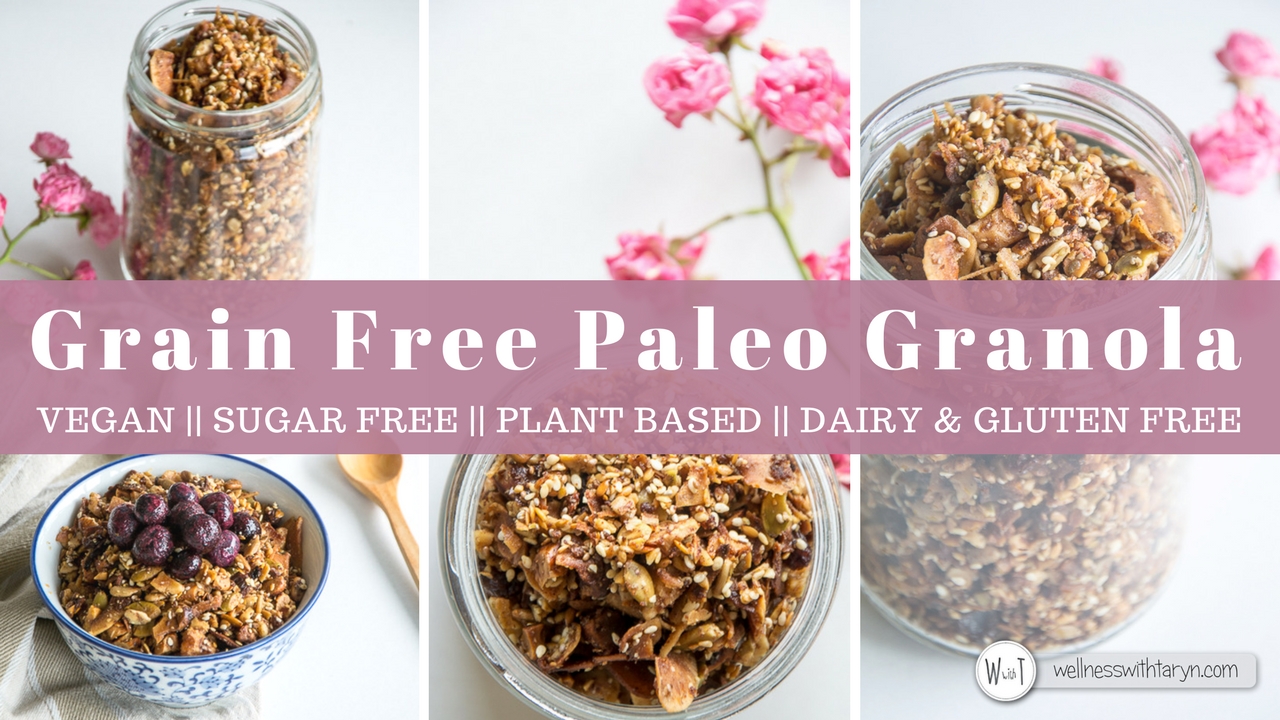 There are so many diets or ways of eating out there at the moment, it can be quite over whelming. Which one do I try? How do I know what's right for me? Where do I start? From vegetarian to paleo. From vegan to celiac to intermittent fasting. There are so many options and so much information which can make transitioning to a healthier lifestyle so daunting.
I'd say the ultimate goal is to find peace with your food. Finding a lifestyle and diet that suits you perfectly and not one that leaves you feeling stressed out.
I always like to suggest to take it one step at a time. Do your research and if you come across something that resonates with you, give it a go. Soon enough you'll see if it's working for you or not. Starting with the basics is always good, for example by eliminating certain things from your diet and adding other healthier alternatives.
Cutting back on dairy, animal products, sugar and refined and highly processed foods is always a good place to start. Adding more fresh fruits and vegetables to your meals, as well as drinking loads of water to ensure your adequately hydrated.
Finding What Suits You
Slowly your taste-buds will begin to adjust, and your palate will become more refined. You'll begin to appreciate the tastes of certain foods so much more, without the overpowering salt or sugar that may have been present before.
Once you're comfortable with that, and have begun the transition, the next step is to fine tweak your diet. Find out what works for you. Does a high (healthy) carbohydrate diet leave you feeling fueled and amazing, or do you find low carb high (healthy) fat foods give you more sustained energy.
Ultimately it boils down to nourishing your body with foods that allow it to function at it's optimum. Nourishing and healing your gut/microbiome which in turn allows your cells and organs to function perfectly in harmony, leaving you feeling fantastic!
There is so much research out there, about the all types of foods and ways of eating that have huge benefits to the human body, but we do need to remember that we are all unique and what works for me, may not work for you.
Super Seed Grain Free Granola
This recipe kind of satisfy's two 'ways of eating' as it's 100% vegan, yet also high (healthy) fat low carb paleo and possibly celiac. This grain free granola is super crunchy and crispy. It's super easy and is a great breakfast option or porridge/smoothie bowl topping. Not only is it loaded with the amazing health benefits of nuts, seeds and coconut to name just a few, it's perfectly delicious too.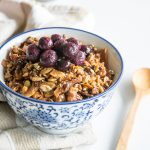 Grain Free Paleo Granola
This grain free, crunchy and flavorful granola is the perfect breakfast option. By itself with your choice of nut milk, or as a crunchy topping to your smoothie bowl, this granola offers so much. Friendly for vegan, paleo and celiac diets, it'll satisfy and nourish you contently.
Cuisine:
Celiac, Grain Free, Paleo, Vegan, Vegetarian
Ingredients
1/2

Cup

Cashew Nuts

Raw

1/2

Cup

Brazil Nuts

Raw

1/2

Cup

Walnuts

Raw

1/2

Cup

Almonds

Raw

1/2

Cup

Sunflower Seeds

1/2

Cup

Pumpkin Seeds

1/2

Cup

Sesame Seeds

1/4

Cup

Flax Seeds

Golden

2

TBS

Chia Seeds

1/2

Cup

Coconut Flakes

1/2

Cup

Coconut Threads

1

TBS

Cinnamon

1/2

Tsp

Sea Salt or Himalayan Pink Salt

70

ml

Organic Raw Cold Pressed Olive Oil

Melted

1

Tsp

Vanilla Extract

Pure 100%

1/3

Cup

Raisins

1/3

Cup

Rice Malt Syrup or Maple Syrup
Instructions
Pre-Heat the oven to 160C - Fan forced

In a large mixing bowl add all the dry ingredients, except for the raisins. Mix the dry ingredients thorough.

In a small pot, add the coconut oil and melt over a low heat. Remove from heat and add the rice malt syrup/maple syrup and vanilla extract and stir well.

Add the wet coconut oil mixture to the dry ingredient and mix, ensuring all ingredients are evenly covered.

Divide the mixture in half, and lay out evenly on a flat baking tray lined with baking paper. You'll want the mixture to be evenly spread out and not over-lapping to ensure even cooking and crunchiness.

If you have two baking trays, repeat with the second half of the mixture.

Once oven is pre-heated, add the tray to the center slot and bake @ 160C for 15 mins, stirring the mixture at the half way point (7mins). If you have two baking trays, you can try cooking them both at the same time, however you may need to cook for slightly longer to achieve that gorgeous golden crunch.

Cook the second batch if you only have one oven tray, while the first batch cools.

Once the granola is golden and crunchy, remove from the oven and allow to cool completely. Once cooled, add the raisins and mix well.

Store in an airtight jar for up to 4 days.
Recipe Notes
Use Organic wherever possible
Make sure you're using raw unsalted nuts
I do hope you enjoyed this post and the recipe . Leave a comment below – I'd love to hear from you. What 'diet'/'way of eating' are you on at the moment. How is it working or not working for you? Let's chat …