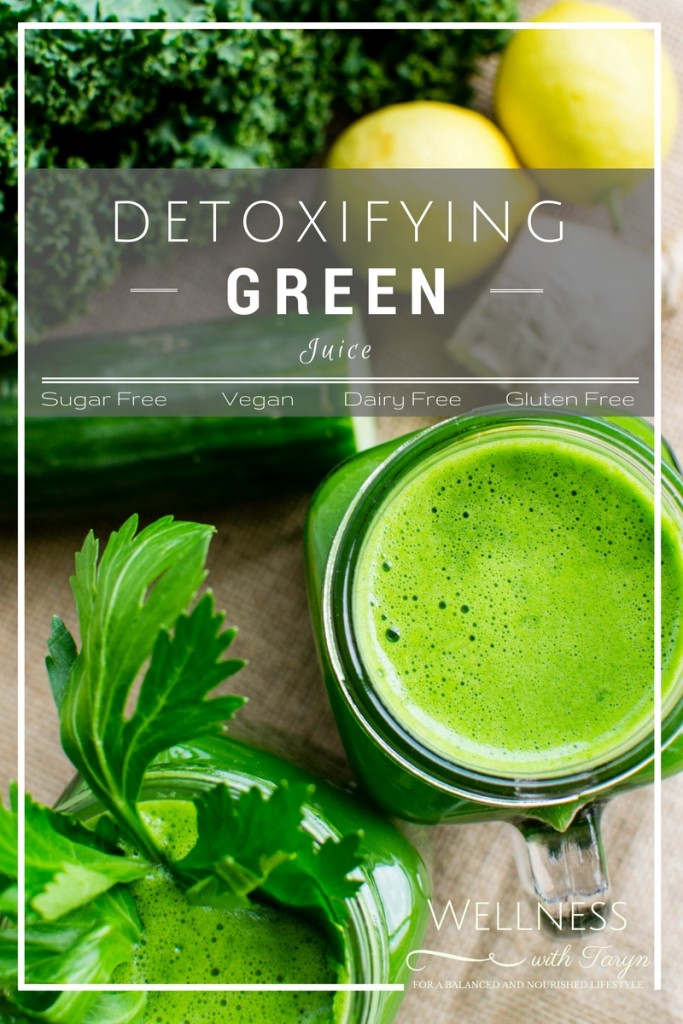 Yay! Spring has sprung! And while I really did enjoy this Winter, I cannot wait for longer days, afternoon beach walks, refreshing salads and less washing! I don't know if you can relate, but our washing load doubles in the winter, so I'm very much looking forward to wearing (and washing) less clothing. Another thing I'm craving is to be barefoot more. To feel the earth beneath my feet, without my toes freezing off! Can't wait!
To toast the beginning of Spring, I decided to make a Detoxifying Green Juice recipe to begin the new season with a clean fresh start. It's always a good time to reflect, reset and restart. After a cosy Winter, Spring (for me) is a time for increased activity and energy and what better way to achieve that then by feeling your best. I find detoxes so clarifying, and although difficult, I do feel amazing after them and I know I've done such good for my body.
Being a Type 1 Diabetic I've always been a bit hesitant to proceed with Detoxes as insulin management is pretty damn hard. So that's why I opt for gentle day cleanses, and nothing more than 3 days for me personally. I've never actually done a detox longer than that, so you never know, I may in the future and find it great! But for now, we'll keep it simple.
Why Detox?
There are a number of ways we can detox our bodies, and furthermore a host of reasons to:
Remove toxins from the body Long-term exposure to toxins (environmental pollutants, cancer-causing chemicals, preservatives, pesticides, heavy metals, and industrial waste) affects our metabolism, behavior, immune system, and leads to disease. They are stored in tissues and cells throughout the body, including the brain, often for years – yikes!
Prevent chronic disease Environmental toxins are responsible for many cancers, neurological diseases, heart disease, strokes… you name it. Our bodies do have a built-in detox function to deal with these dangers, but those systems are constantly overloaded! Detoxing assists and improves what our bodies are trying to do naturally.
Enhance immune system function A compromised immune system makes us vulnerable to colds and flus, affecting our quality of life and productivity. Regular detoxing helps strengthen immune system functioning and fights off infection.
Lose weight Toxins affect the body's natural ability to burn fat, leading to weight gain. Diabetes, heart disease, and high blood pressure are directly linked to weight issues. Detoxing rids the body of toxins stored in fat cells and increases metabolism.
Slow premature aging Detoxing rids the body of free radicals and heavy metals partially responsible for aging. Detoxing helps to increase nutrient absorption, including antioxidants and vitamins that help fight oxidative stress.
Improve quality of life Simply put, our bodies don't function very well when they're loaded with toxins. We may have joint pain, headaches, digestive disorders, sleep problems, and lack of energy. Depression may be eased and memory may be improved as a result of detoxification!
Increase energy You will have more mental, physical, and emotional energy after detoxing. People tend to sleep better and need less of it
Improve skin quality Diet and environmental toxins undeniably affect skin. Detoxing improves acne, and strengthens hair and nails, and gives us a natural, healthy glow.
Mental and emotional clarity When the body's systems are aligned, a shift also occurs with our mental and emotional states. We can deal with more when we're clear and grounded. We can make better decisions, analyze accurately, and see things differently.
Restore balance to our body's systems Our digestive, nervous, and hormonal systems were designed to work together to achieve optimum health. This is what our bodies want to do! When we overload them with toxins and unhealthy foods, these systems don't work as well as they should and we get sick.
Detoxing brings balance back and helps our systems function properly again.
Source
How to Detox?
Now for most people we shudder at the word Detox, but it really doesn't have to be that daunting. For me it means:
Drinking a lot more water

I do already always have a water bottle on hand, and am pretty good with drinking water throughout the day but it's good to increase while detoxing to help flush out the toxins.

Moving my body more

Now that Winter is on the way out, I feel the need to exercise more and really push myself. Sweating is a great way to get the lymphatic system moving and working hard to remove unwanted toxins.

Being super mindful of what I eat

Making sure I'm eating a lot more greens, always accompanying salads with my main meals, focusing on an alkaline diet to help my body work less in maintaining that perfect pH balance. There are so many acidic inflammatory influences out there, even if you do have a super clean diet that's plant based.

Juice Cleanses

Loading my system with alkaline nutrient dense cold-pressed juices, helping to flush out the baddies and replenish with a whole lotta 'green love!'

Resting

Making sure I get a solid 8 hours sleep to ensure my body has had enough time to repair and do what it does overnight. The liver processes the most amount of inflammation when the it is in sleep mode.

Dry Brushing

I love this! And I instantly feel revived after dry brushing. It increases the circulation in your body, encourages new cell renewal by helping to shed dead skin cells, improves vascular blood circulation, encourages lymphatic drainage and a whole lot more.

Mindfulness

Taking time to be more mindful in my day, whether it be after my morning yoga flow or while I'm having lunch in the sun. Just taking the time to appreciate and be grateful for everything in my life. Taking a few deep breathes to help calm the mind and setting a few positive intentions. This is such an important part of detoxing, as a healthy body cannot thrive with a toxic mind.

What does a Detox mean to you? What detoxes have you experience? I'd love to hear from you and learn about your experiences. Leave a comment below to let me know.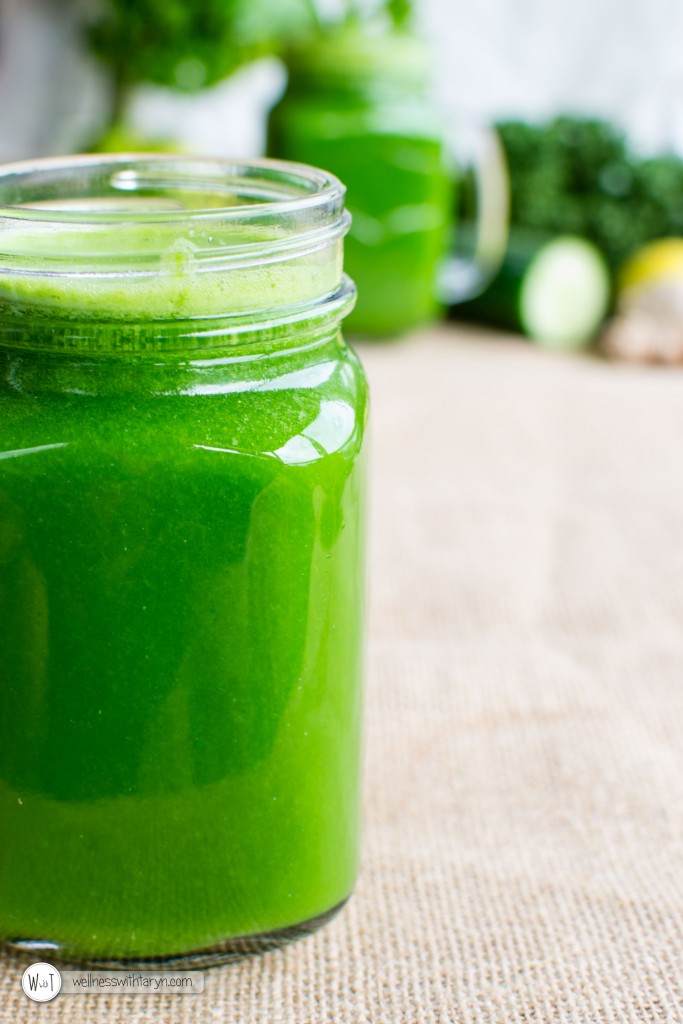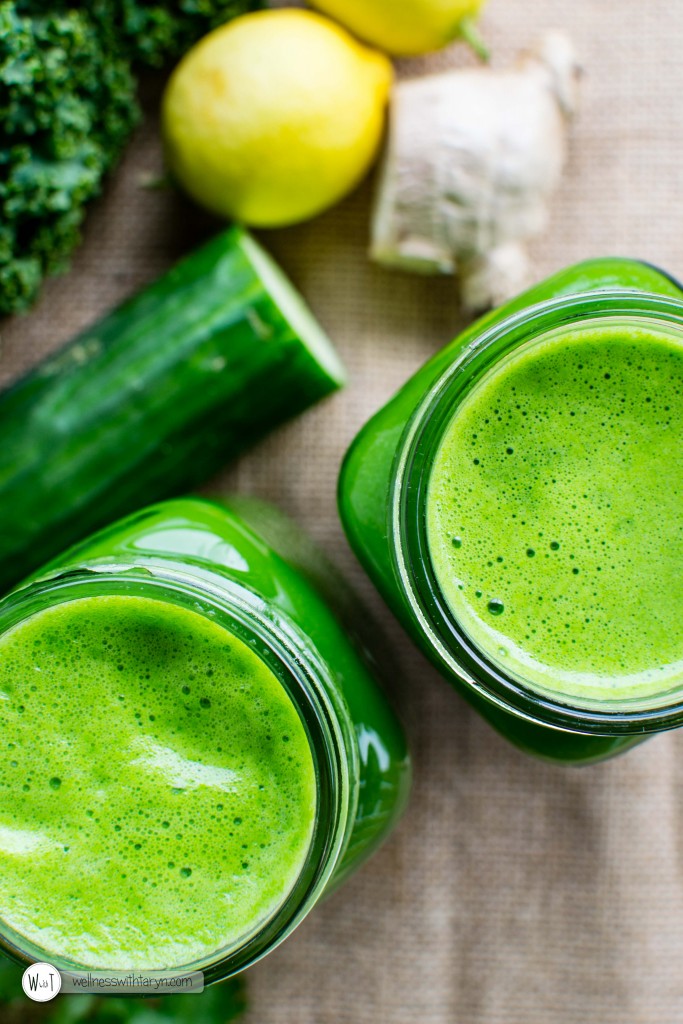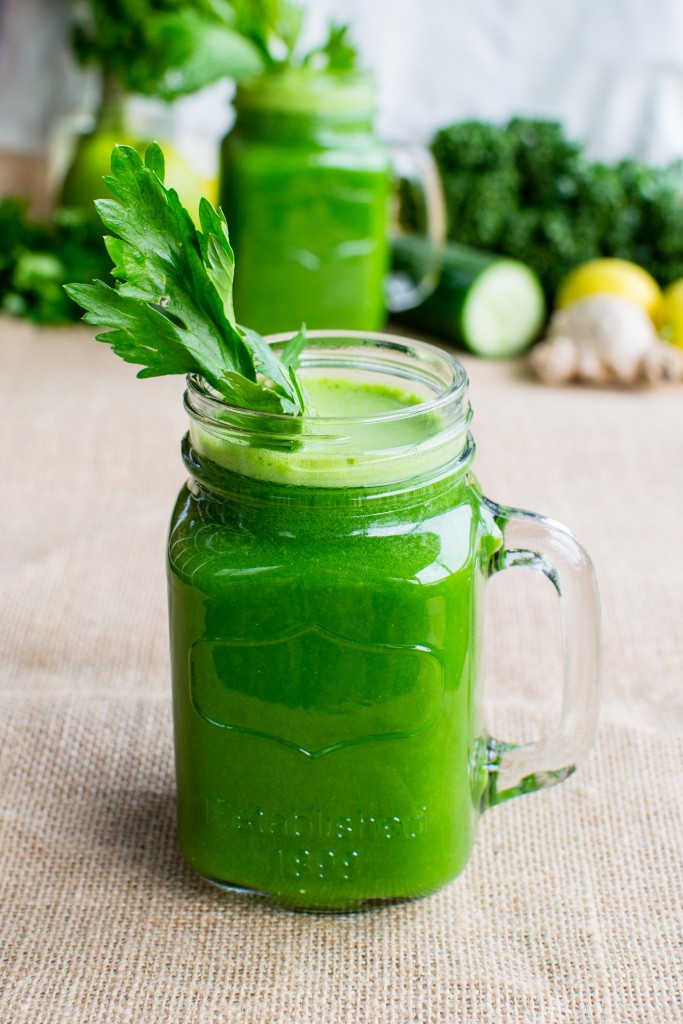 Detoxing Green Juice
2016-09-02 00:01:11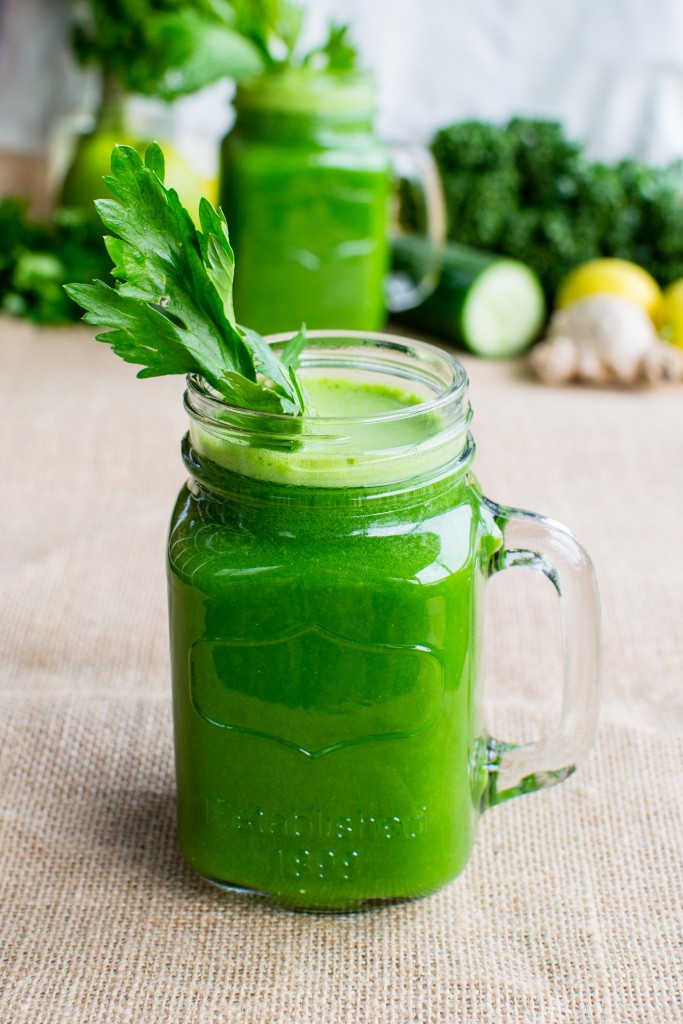 Serves 4
A delicious energizing and revitalizing green juice recipe, that's sure to make you feel amazing. Loaded with tonnes of detoxifying benefits, this green juice is a must for any cleanse regime.
Ingredients
2 Stalks Kale
2 Stalks Celery
1-2 Green Apples
1 1/2 Lemons
1 Lime
1/2 Cucumber
2-3cm Knob Ginger
Water to dilute
Instructions
Clean and rinse all vegetables.
Cut off the pith of the lemons and lime. I tend to leave the white part, but the pith can make juices a little sour.
Feed all ingredients through your juicer.
Diltue the final juice with water - I did 50-50 but you can dilute according to your taste. Being a diabetic I didn't want any spikes in blood sugar
Notes
Use Organic where possible
Scout out your local farmers market for the best local organic ingredients
If not organic, remember to peel the skin off eg. the cucumber
Wellness with Taryn http://wellnesswithtaryn.com/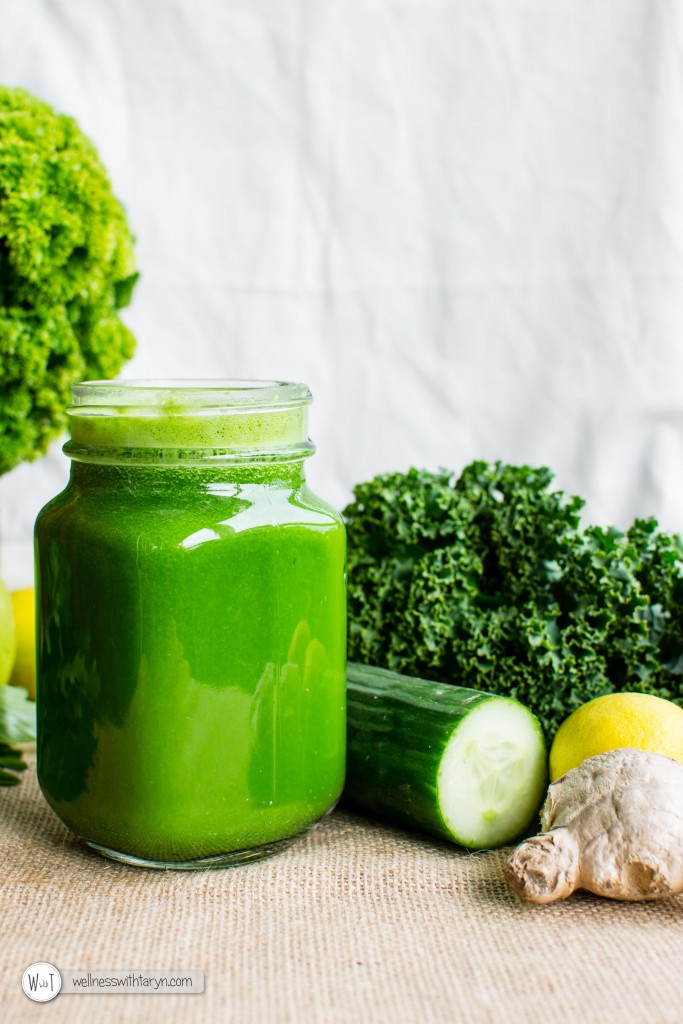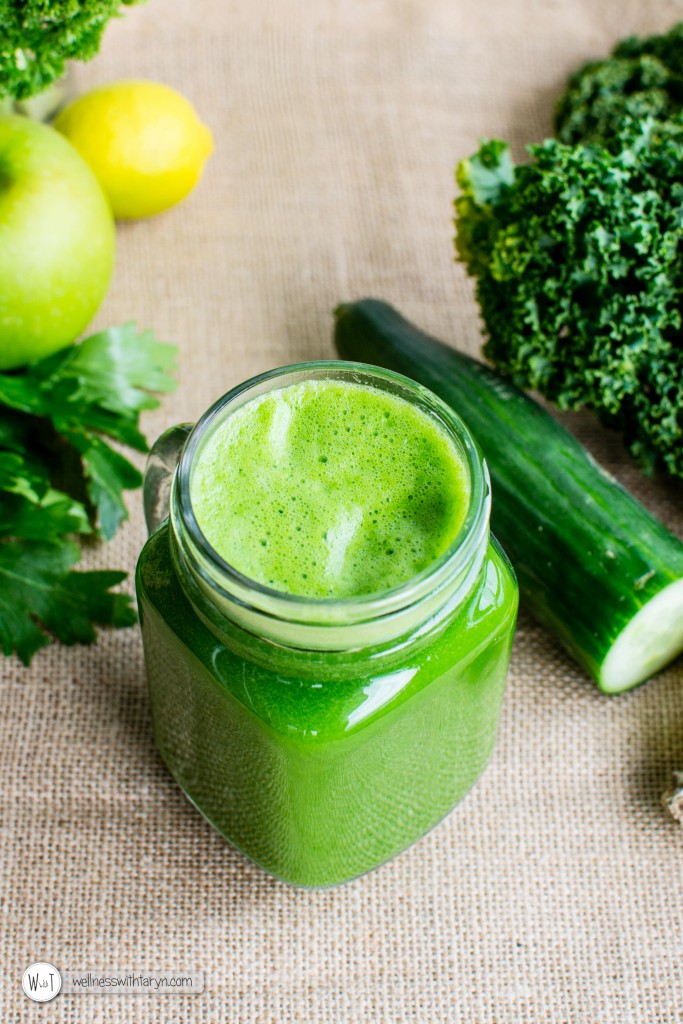 Have a fantastic weekend
Much love …