A couple of posts ago, you'd see our Adventure to Picton, New Zealand, and on this adventure we managed to find a massive stretch of Banana Passion Fruit vines. Now while we were there, there weren't many to be found, ripe and on the ground. We did, however, find a few and I at least got to taste this delicious fruit for the first time. One of my lovely friends, Lee-Anne, then gave me a bag of them that our trusty tour guide had managed to collect on a trip back up to Picton the following day. The big rainfall from the previous night had helped bring these little gems down to the ground, for us 🙂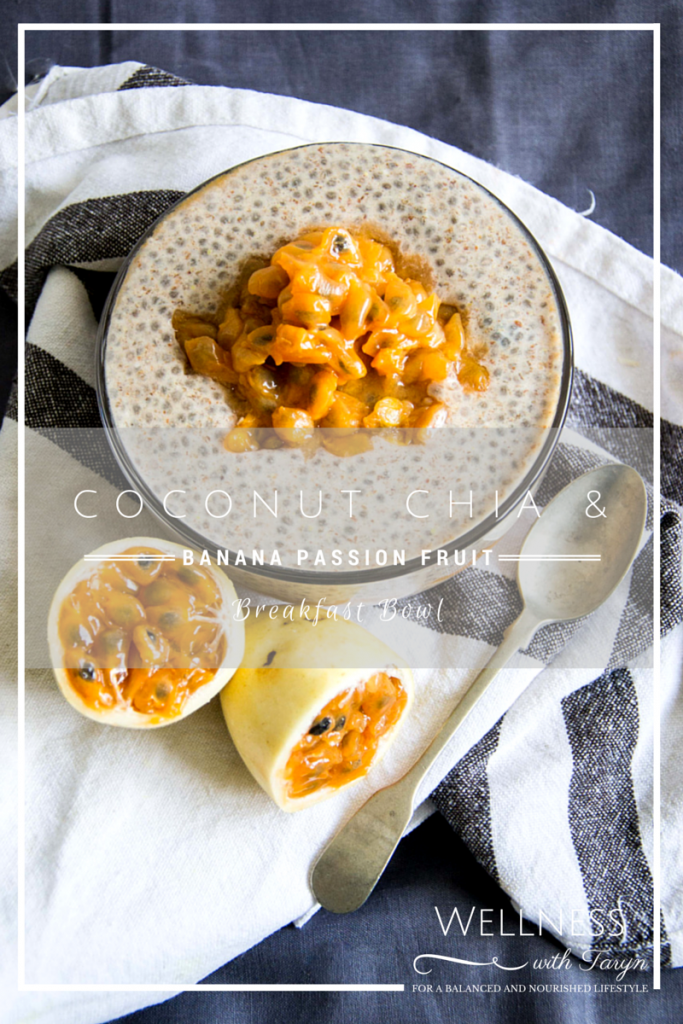 With an abundance of these tasty little morsels, I pondered what I could create. A Chia breakfast bowl was the winning thought, and the result was simply scrumptious.
The flower of this delicious fruit is so beautiful! A vibrant pink hue, that stands out boldly among the deep green and brown vines. In a moment of such gratitude, I really really appreciated being able to find wild fruit and eat it! There's something so primal about the whole act that resonates deep in my soul! It's how mother earth intended us to eat. A plate full of color and vibrance, boasting nutrients and plant based energy.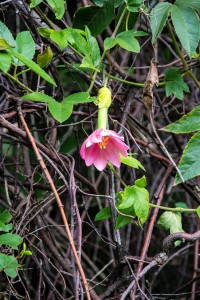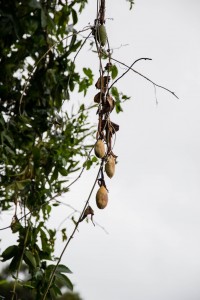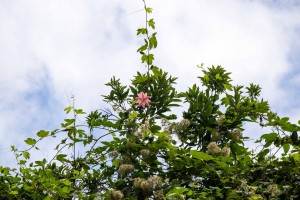 Unfortunately, here in New Zealand, the wild banana passion fruit vines are considered a pesky weed. The plant is capable of smothering forest margins and forest regrowth with its dense growth of leafy vines. It is a particular problem in parts of Nelson and Marlborough. It's a pity though, because the fruit is truly delicious, and really good for you.
Banana Passion Fruit a.k.a Curuba is native to Colombia and South America. It is a good source of fiber and the fruit is also high in phosphorous, niacin, calcium, iron and contains sodium. It's also high in vitamin C and contains vitamin A or beta-carotene. The Banana Passion Fruit is one of the best sources of powerful antioxidants called proanthocyanidins. They help protect our bodies against the oxidative damage caused by pollution and smoking which form free-radicals and cause chronic diseases. These days, in such a polluted world, we need all the help we can get to protect our bodies from the negative health effects of pollution.
Not only are they tasty, they're super healthy, making this breakfast bowl nutrient dense. With the added fiber, antioxidants, protein and omega 3 fatty acids from the Chia seeds, and phytonutrients called lignans from the ground flax seed and delicious flavor of the coconut milk, this bowl is a delectable start to anyone's day.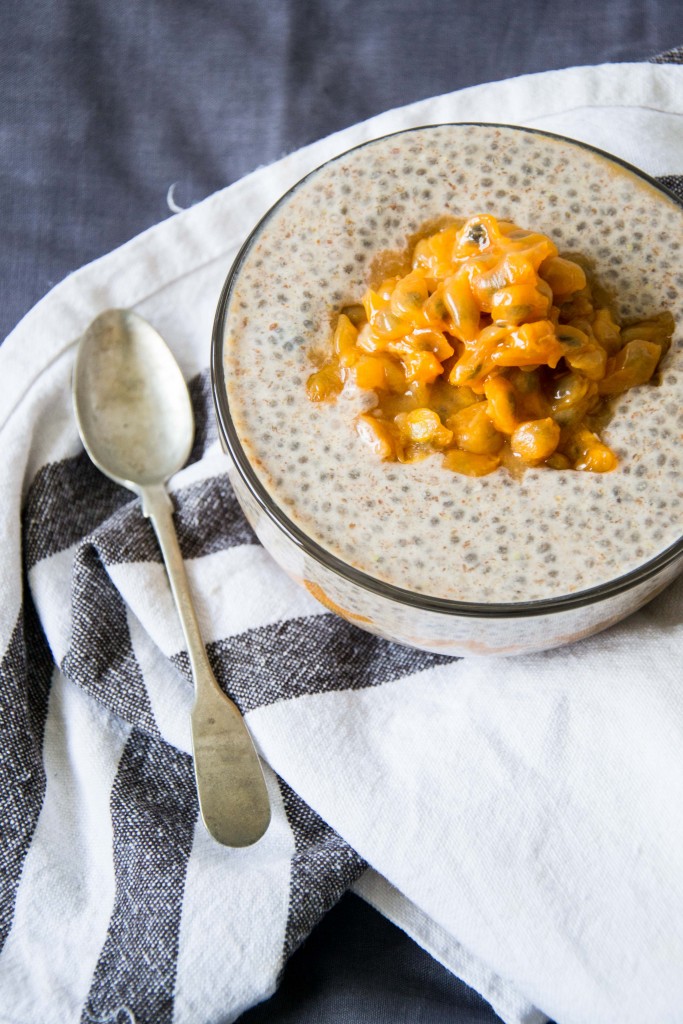 Coconut Chia and Banana Passion Fruit Breakfast Bowl
2015-05-05 04:52:19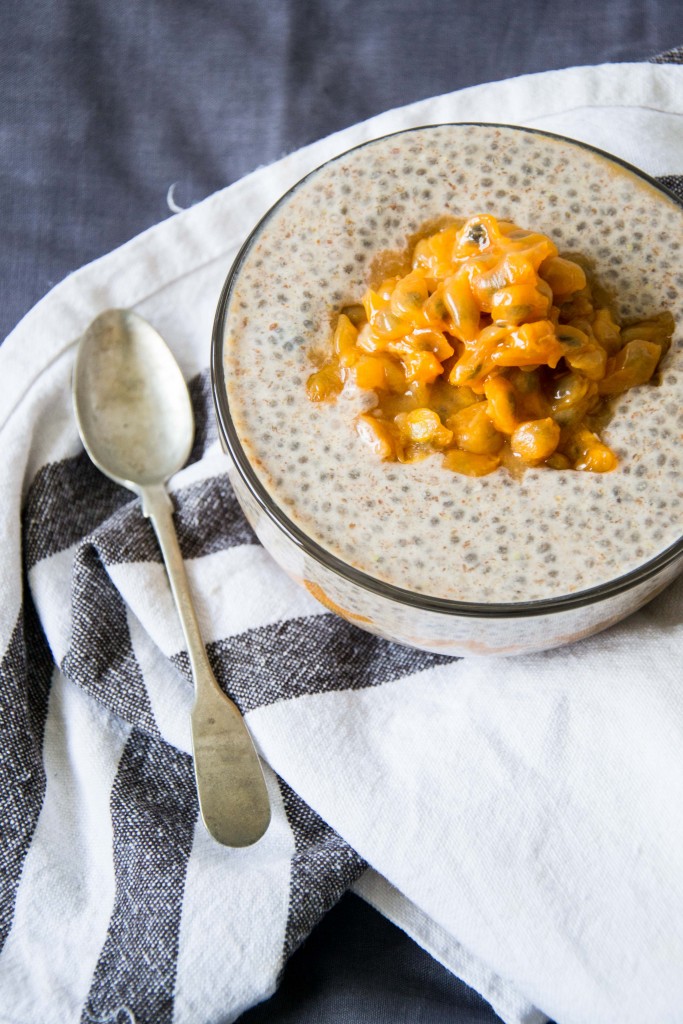 Ingredients
3 TBS Chia Seeds
1 Cup Coconut Milk
1 TBS Ground Flax Seeds
1 Tsp Agave Nectar
1/2 Tsp Cinnamon
3/4 Cup Banana Passion Fruit pulp
Instructions
First you want to soak your chia seeds, so in a glass jar, add the chia seeds and the coconut milk. Stir thoroughly. I like to leave mine to set in the fridge over night, but 20mins is enough time for them to absorb the coconut milk.
Once they've absorbed all the liquid, add the flax, agave and cinnamon. Mix well.
Layer in a bowl with the passion fruit pulp.
Simple as that!
Wellness with Taryn http://wellnesswithtaryn.com/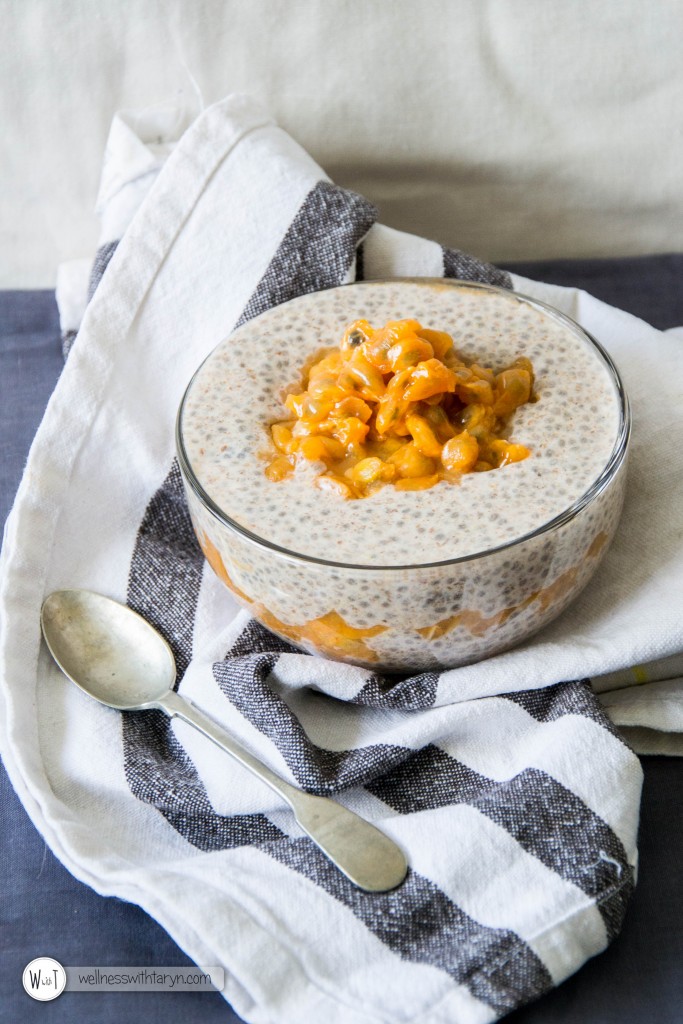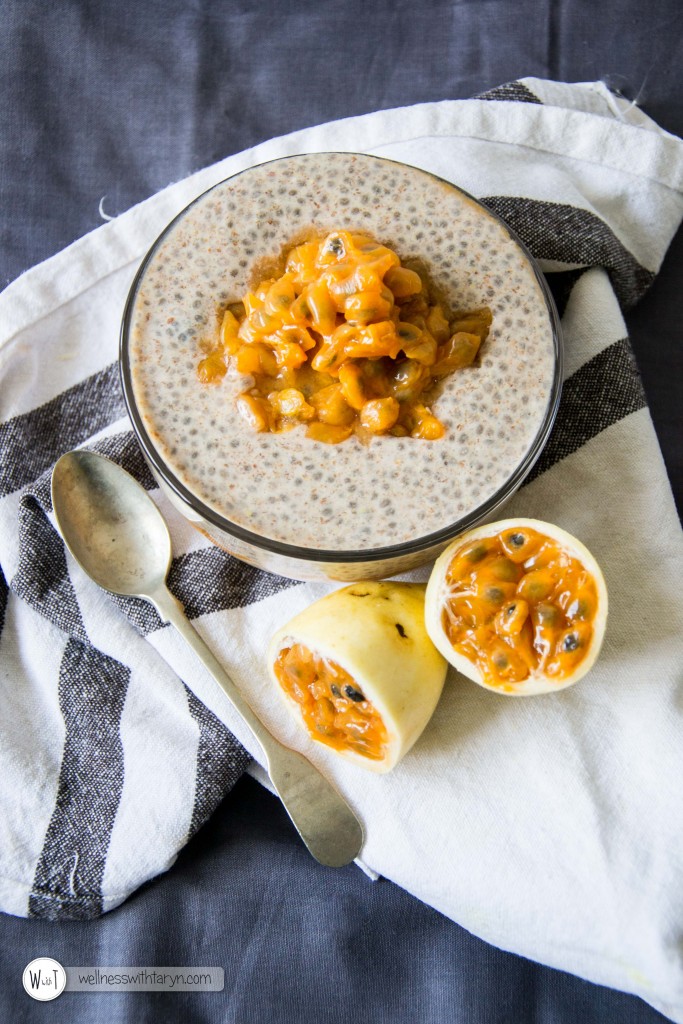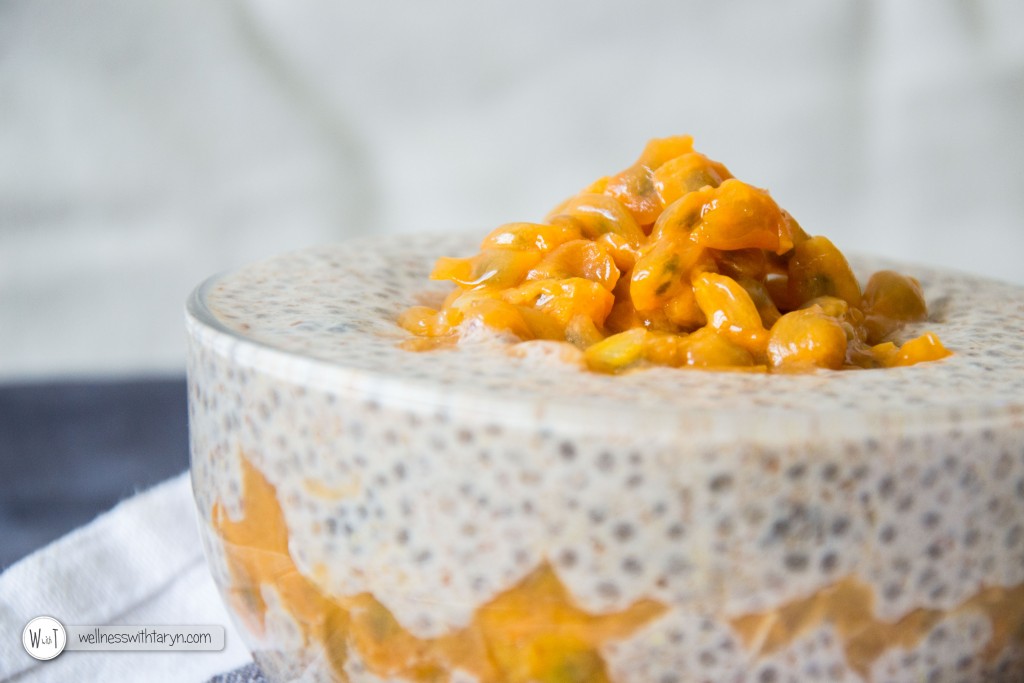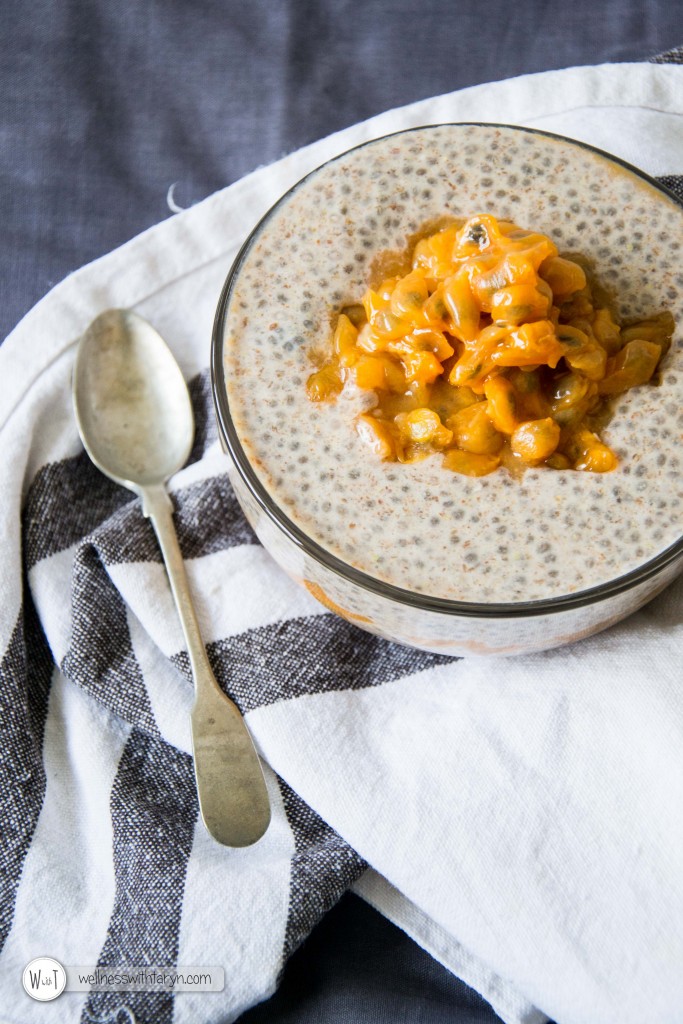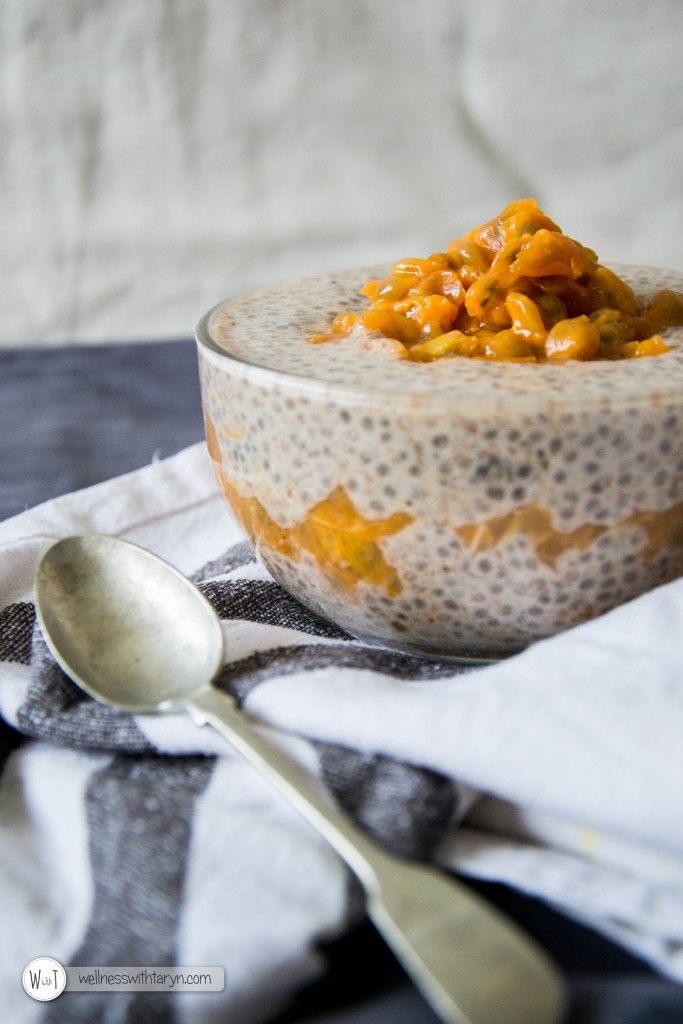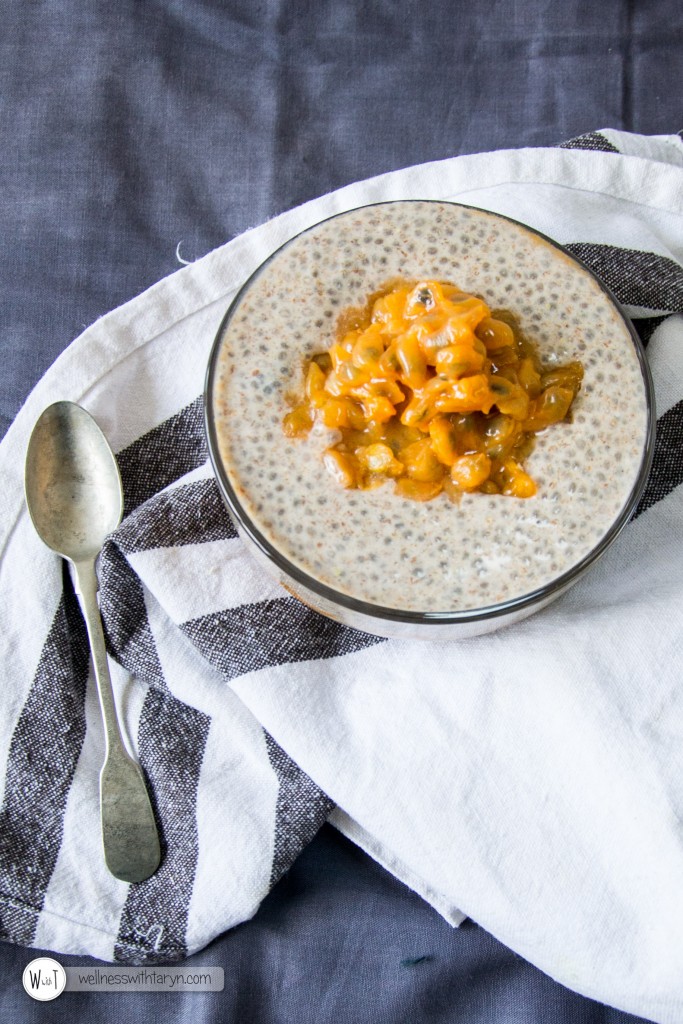 Hope you enjoyed this post 🙂 Thanks for following!