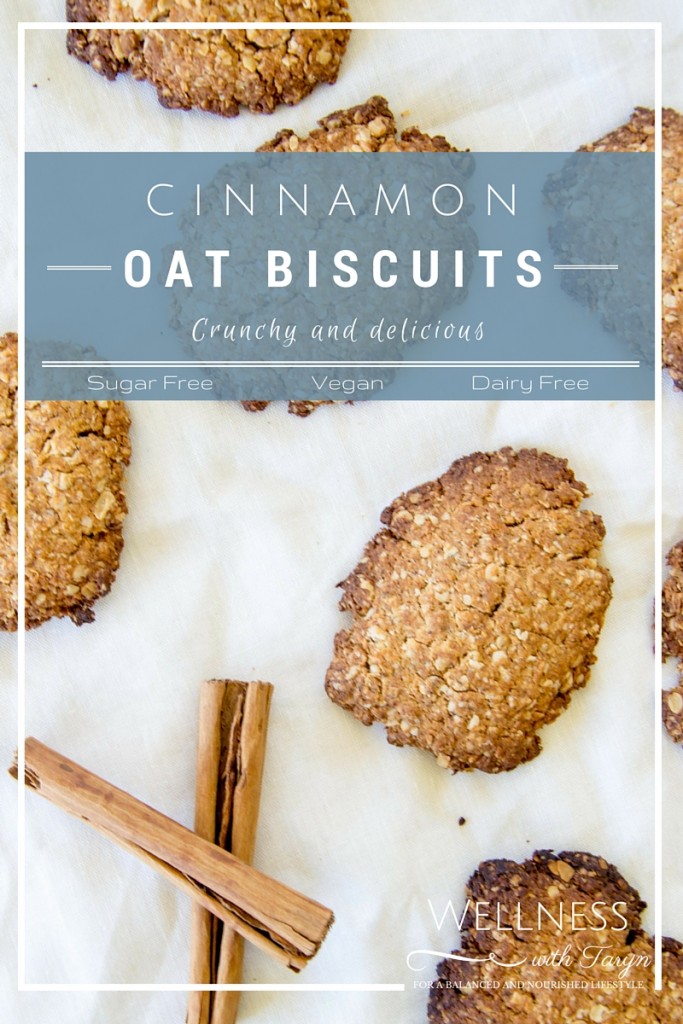 From porridge, to health bars to bulking up veggie burger patties, there's just so much you can do with this grain. Which grain is that you wonder? I'm talking about oats!
I think (if you can tolerate and digest it), oats has to be one of the main essentials in a healthy kitchen pantry. It's always great to have on hand and is so versatile it can be used in a wide variety of foods. These Cinnamon Oat Biscuits are a fine example of what you can create, by using this humble grain.
I may have tried to get this post up prior to ANZAC Day, as that's where I got the inspiration from, but in the life of a blogger, holiday recipe deadlines aren't always met. But hey! That's not gonna stop me from sharing this yummy recipe with you. And if you have any other holiday type meal or any special healthy recipe requests, feel free to comment below and I'll try my hardest to impress and show you how easy and delicious healthy cooking can be!
I don't know about you, but when I'm 'hangry' for a snack, I want something quick and I want something tasty! Luckily these biscuits are just that! But also are surprisingly filling, which is just great! The oats help to sustain my hunger until the next meal, and the cinnamon helps to keep my sugar levels stable. Being a Type 1 diabetic we know how important this is, and although I try so damn hard, sometimes full control is not always that easy. No one ever said that having an autoimmune disease was easy! But you just have to do the best you can, and when all else fails, smash healthy Oat Cinnamon biscuits down your gullet 😉 #justjokes
These are great to have on hand and in the cupboard! Perfect for little ones, and the best thing is you know exactly what's gone into them! That's the beauty of making your own food. Granted convenience take the pick most days, but if you put that little bit of effort in, find a little time to make your own snacks/treats/food, the benefits are truly remarkable! And you'll feel so much better for it! If you do decide to make these tasty biccies, please tag #wellnesswithtaryn so that I can see your wonderful creations!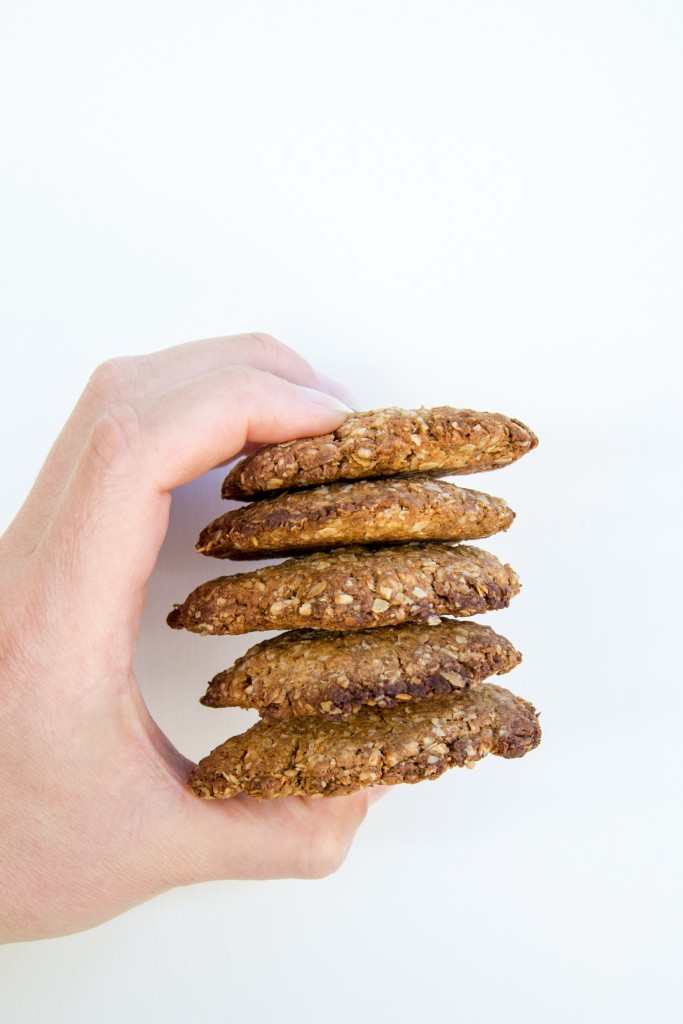 Cinnamon Oat Biscuits
2016-05-06 03:20:21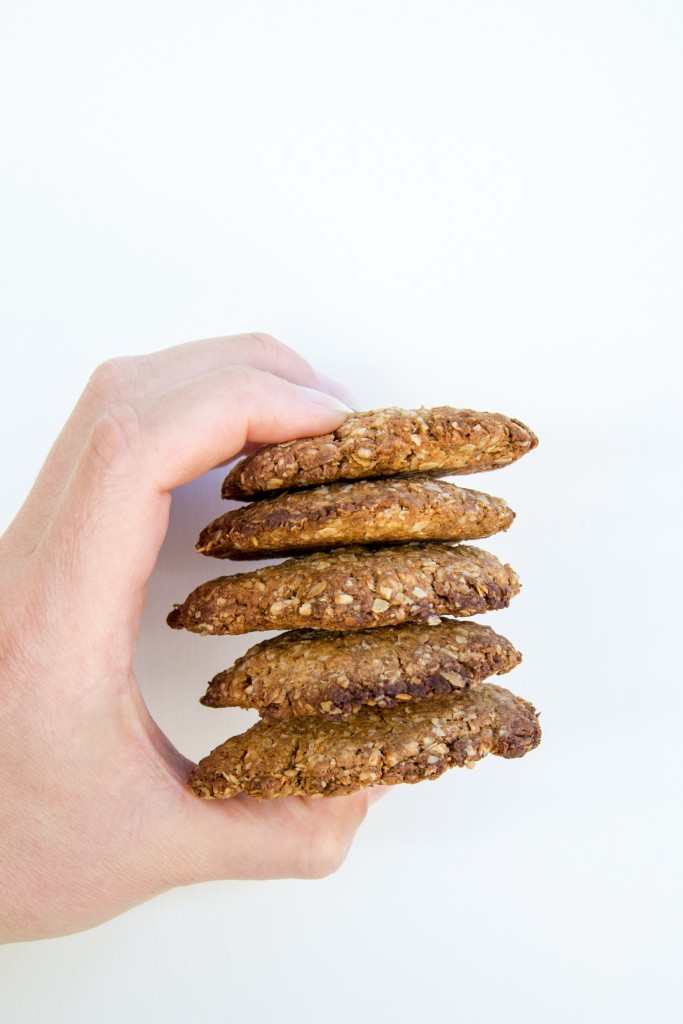 A healthy and delicious sugar free recipe for crunchy Cinnamon Oat Biscuits. Really simple and definitely a winner to add to your recipe repertoire.
Ingredients
1 Cup Organic Rolled Oats
1 Cup Organic Gluten Free Flour Mix
2-3 Tsp Organic Cinnamon Powder
1/2 Tsp Bicarbonate of Soda
1 Flax Egg (1 TBS Flax meal and 4 TBS water)
1 Tsp Organic Apple Cider Vinegar
6-8 TBS Organic Rice Malt Syrup
1/2 Cup Organic Desiccated Coconut
45g Organic Coconut Oil (Melted)
1 Tsp Vanilla Extract
Pinch of Salt
Instructions
Firstly you'll want to pre-heat your oven to 160C and then make your flax egg. So in a little bowl add 1 TBS flax meal and 4 TBS water, mix well and set aside.
In a large mixing bowl, add the dry ingredients and mix together.
Add the melted coconut oil, rice malt syrup and vanilla extract together in a small bowl, and add to the dry mixture.
Add the flax egg and apple cider vinegar to the dry mix, and combine all together. You may want to begin by using a spoon and then use your hands for this bit.
On a baking paper lined baking tray, evenly lay out the mixture into biscuit shapes, allowing space between them so that they don't touch each other.
Bake in the oven at 160C for 15-20 mins until golden brown.
Once brown, remove from oven and allow to cool for at least ten minutes on a rack. A bread board will work too.
Notes
Use Organic where possible
Wellness with Taryn http://wellnesswithtaryn.com/