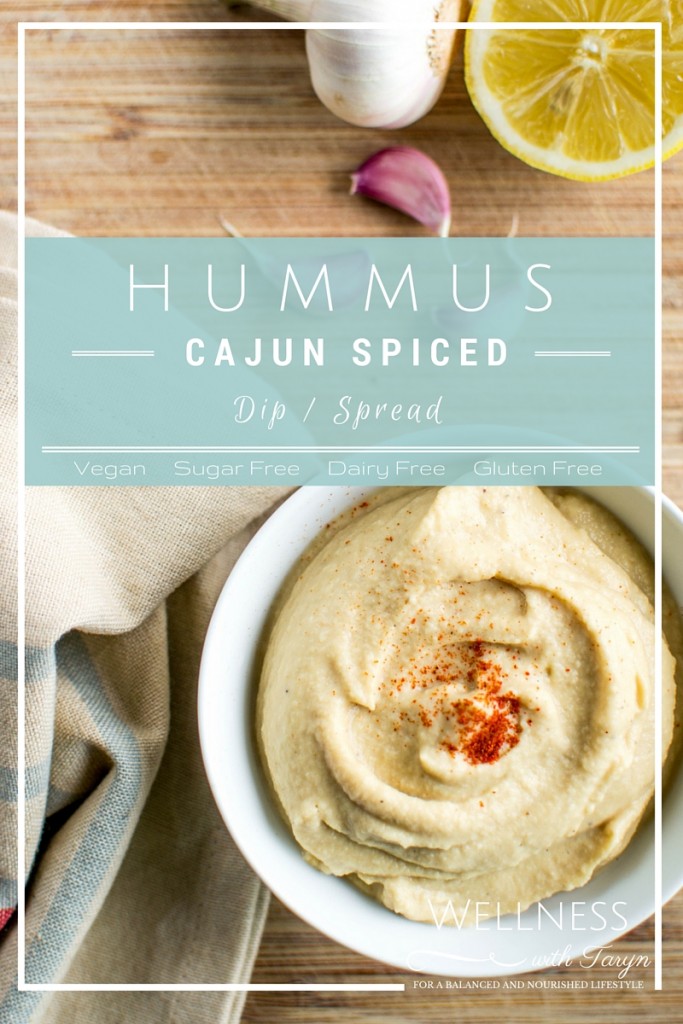 I've recently fallen in love with all things spice! And Cajun spice is pretty high on that list. I've been experimenting with different flavor combinations, and really just been having fun in the kitchen! The other day I made a batch of Cajun spiced chickpeas, mixed with some caramelized and slightly charred onions! My-Oh-My! They were absolutely delicious!!!
This tasty concoction got me thinking on how I could integrate these two flavors again in a different recipe. The combination of chickpeas and Cajun spice just worked too damn well! I had to combine them again!
What better that a simple hummus recipe? Yup! A creamy and smooth chickpea paste combined with the bold flavors of the Cajun spice and subtle hint of garlic and tahini! Hell yeah!!! That's what I'm talking about.
Hummus is a great staple in my fridge and I try make a homemade batch as often as I can. The one's you find in the supermarkets are just not the same as a homemade version doused with love! From raw crackers to wraps to a vegan vegetable bowl, hummus is the star in so many recipes! There are so many options, so make a batch, keep it in the fridge, and let it grace your plate for many meals to come!
Now for the recipe. This hummus is a low oil one, using water to reach consistency, but there is always the option to use a good quality olive oil in place of water if fat content is not an issue.
I decided to lightly saute the garlic in a little coconut oil. I'm just not that great of a fan of raw garlic, although I love the stuff, I always end up putting too much raw garlic in spreads like this and ruining the recipe, but I figure with sauteed garlic, there wont be a problem if I'm a tad heavy handed. Cooked garlic ftw! I also lightly toasted the spices as I found it just helps accentuate the flavor. Being very careful not to burn them, you want to lightly toast them in a clean pan/small pot. Flavor enhancing to the max!
Then it's as simple as throwing all ingredients together and blitzing until a sooth and creamy hummus is created. I used my amazing Nutribullet to do this! Cannot praise this kitchen gadget enough and I literally use it everyday! Best purchase ever!!!
So I hope you enjoy this great hummus recipe and I hope it'll be one that remains in your recipe pile, until dog ears form, many years to come 😉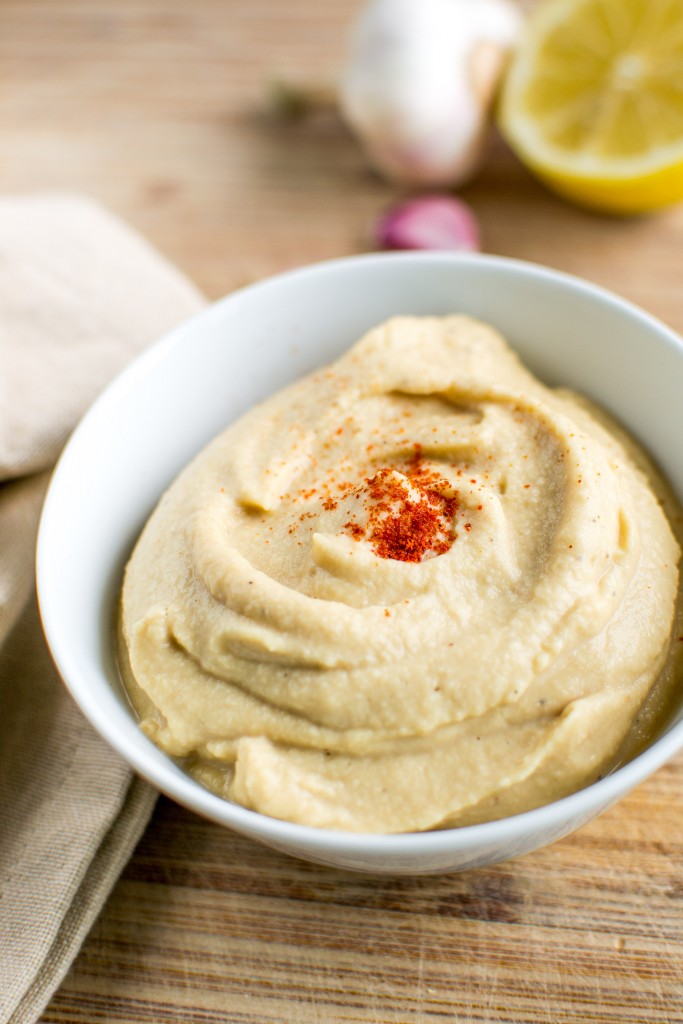 Cajun Spiced Hummus
2016-01-21 10:24:36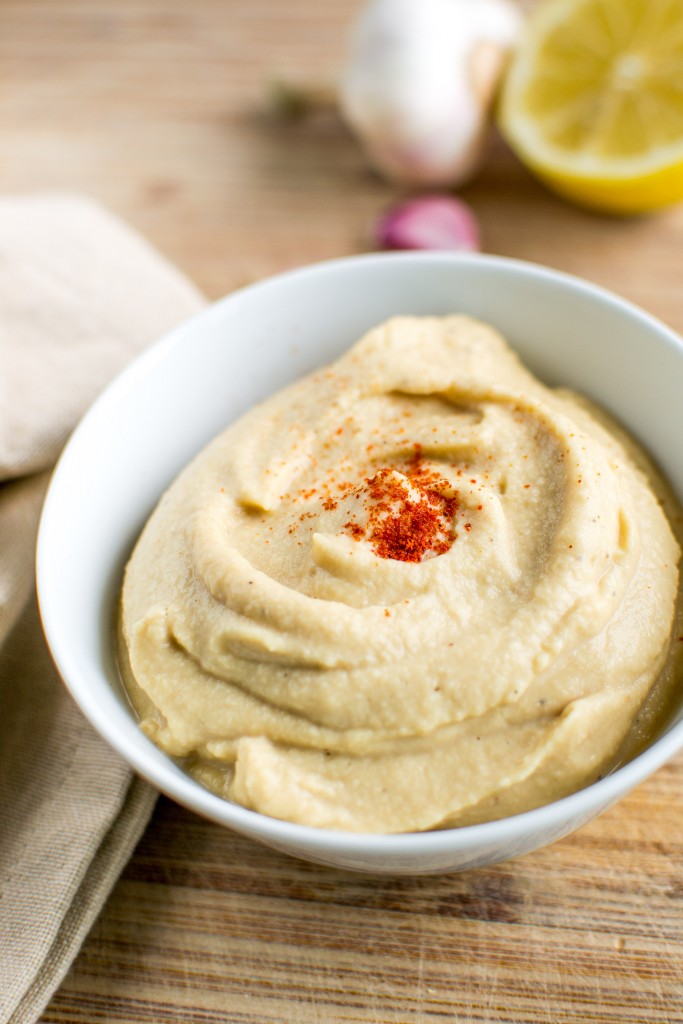 Serves 4
A simple, delicious and flavorsome hummus recipe that ca stay in the fridge and can be used in an array of recipes. From wraps to crudites and dips, to Buddha bowls! The possibilities are endless.
Ingredients
1 Can Chickpeas (Organic)
1/2 Fresh Lemon (Juice)
2 TBS Tahini
1/2 Tsp Salt
1/2 Tsp Pepper
1 Tsp Cajun Spice
1 Clove Garlic (Finely diced)
1/4 Tsp Smokey Paprika
1 TBS Extra Virgin Cold Pressed Olive Oil (Optional)
Water to reach desired consistency
Instructions
Finely dice the garlic and lightly saute in some coconut oil/olive oil until soft and slightly brown.
In a small pot, add the Cajun spice and smokey paprika and lightly dry fry bring very careful not to let it burn.
Drain and rinse the can of chickpeas, and place into the blender/Nutribullet.
Add all ingredients to the blender and a little water/1 TBS and pulse.
Blend until the desired consistency is reached, gradually adding water. Add more for a smoother consistency or less for a more chunky hummus, but be careful not to add too much.
If you're not worried about the fat content, replace the water with good quality olive oil, and blend until you're consistency is perfect.
Store for up to 3 days in the fridge in a glass airtight container/jar.
Notes
Use Organic where possible
If fat content is not an issue, replace water with a good quality olive oil until desired consistency is reached.
Wellness with Taryn http://wellnesswithtaryn.com/