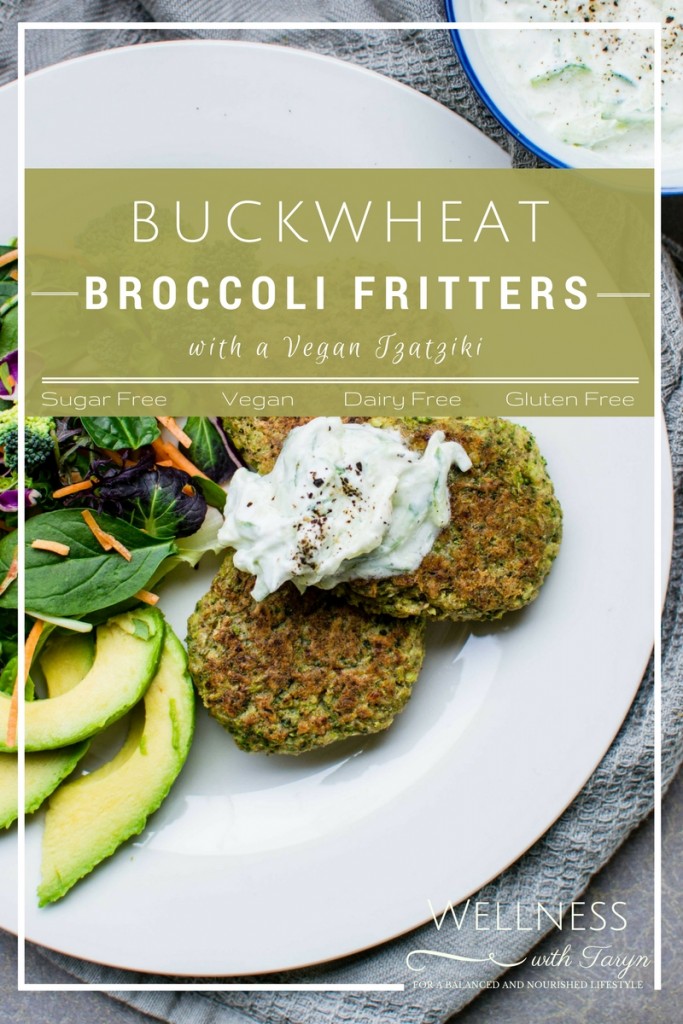 Cruciferous vegetables boast a huge amount of anti-cancer properties, which include removing carcinogens from your body, inhibiting cancer cells from growing, and even forcing the cancer cells to die. These points alone are perfect reasons to include as many cruciferous vegetables in your diet as possible.
"But how, Taryn?" you ask. Well I'll tell you! Forget about the sloppy, boiled, green mush our grandparents and parents used to make us. Let me introduce you to my special Buckwheat Broccoli Fritters.
These fritters are loaded with cruciferous goodness, packed with flavor and are incredibly easy!
The superstar in the recipe is B-R-O-C-C-O-L-I! These tiny little trees host so many nutritional benefits, and make for perfect fritters! The Vegan Tzatziki is so easy to make and adds a refreshing, light element to the fritters. They're great the next day, hot or cold. Accompany them with a 'glammed' up side salad that includes a little plant based protein and healthy fats, and you're set to go!
Health Benefits of Broccoli
Cancer Prevention

Broccoli contains glucoraphanin, which the body processes into the anti-cancer compound sulforaphane. This compound rids the body of H. pylori, a bacterium found to highly increase the risk of gastric cancer. Furthermore, broccoli contains indole-3-carbinol, a powerful antioxidant compound and anti-carcinogen found to not only hinder the growth of breast, cervical and prostate cancer, but also boosts liver function. Broccoli shares these cancer fighting, immune boosting properties with other cruciferous vegetables such as cauliflower, Brussels sprouts and cabbage.

Cholesterol Reduction

Like many whole foods, broccoli is packed with soluble fiber that draws cholesterol out of your body.

Reducing Allergy Reaction and Inflammation

Broccoli is a particularly rich source of kaempferol and isothiocyanates, both anti-inflammatory phyto nutrients. Research has shown the ability of kaempferol to lessen the impact of allergy-related substances on our body. Broccoli even has significant amounts of omega 3 fatty acids, which are well know as an anti-inflammatory.
Powerful Antioxidant Of all the cruciferous vegetables, broccoli stands out as the most concentrated source of vitamin C, plus the flavonoids necessary for vitamin C to recycle effectively. Also concentrated in broccoli are the carotenoids lutein, zeaxanthin and beta-carotene, other powerful antioxidants.
Bone Health Broccoli contains high levels of both calcium and vitamin K, both of which are important for bone health and prevention of osteoporosis.
Heart Health The anti-inflammatory properties of sulforaphane, one of the isothiocyanates (ITCs) in broccoli, may be able to prevent (or even reverse) some of the damage to blood vessel linings that can be caused by inflammation due to chronic blood sugar problems.
Detoxification Glucoraphanin, gluconasturtiin and glucobrassicin are special phytonutrients that support all steps in the body's detox process, including activation, neutralization and elimination of unwanted contaminants. These three are in the perfect combination in broccoli. Broccoli also contains isothiocyanates (which you read about in inflammation) which help control the detox process at a genetic level.

Diet Aid

Broccoli is a smart carb and is high in fiber, which aids in digestion, prevents constipation, maintains low blood sugar, and curbs overeating. Furthermore, a cup of broccoli has as much protein as a cup of rice or corn with half the calories.
Alkalizes Your Body Like many vegetables, broccoli helps keep your whole body less acidic, which has a host of health benefits. Source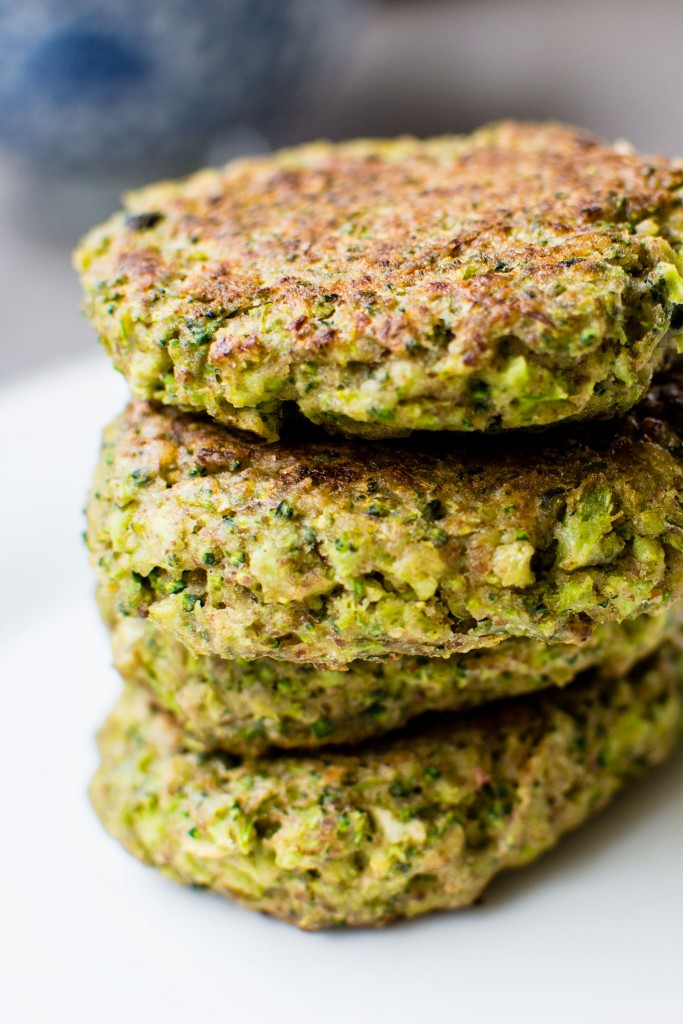 Buckwheat Broccoli Fritters
2016-09-09 01:25:28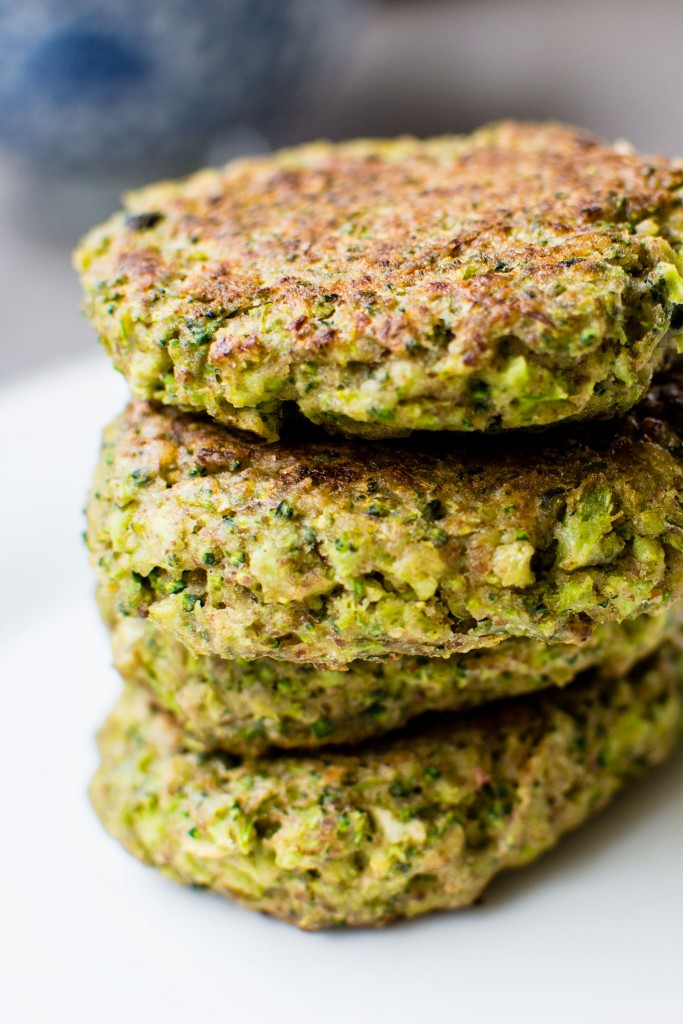 These fritters are a perfect way to incorporate more cruciferous vegetables into your diet. They're full of flavor and are pretty easy to make. Loaded with health benefits, these are a perfect option for lunch or dinner for the whole family.
Ingredients
FRITTERS
150g Broccoli Florets (cleaned and rinsed)
2 Cloves Garlic (finely diced)
1 TBS Ground Flax (left aside to swell with 4 TBS water)
1/2 Cup Buckwheat Flour
Juice of 1/2 Lemon
1 Tsp Celtic Sea Salt
1 Tsp Onion Powder
2 TBS Nutritional Yeast
1 TBS Organic Extra Virgin Olive Oil
1/4 Cup Water
VEGAN TZATZIKI
1/4 Cucumber (Grated)
Juice of 1/2 Lemon
4 Teaspoons Coconut Yogurt
Freshly ground black pepper
Pinch of Celtic Sea Salt
Coconut Oil for frying
Salad and avocado for serving
Instructions
FRITTERS
Clean and rinse the broccoli florets and place into a food processor. Process for approx 30 sec until fine. Place into a large mixing bowl.
Add 1 TBS ground flax into a little bowl and add 4 TBS water. Set aside and allow to swell into a gel (flax egg).
Add the remaining ingredients into the mixing bowl, and lastly adding the flax egg. Mix until all combined and shape into 7 flattened balls on a plate. Place these into the freezer while you make the tzatziki.
VEGAN TZATZIKI
Clean, rinse and drain the cucumber.
Add into a bowl with the remaining ingredients and mix thoroughly.
Once the tzatziki is made, heat up a little coconut oil in a large frying pan.
Remove the chilled fritters from the freezer, and lightly fry on a medium heat for about 2-3mins on each side until golden brown.
Remove and serve with a beautiful side salad and fresh avocado.
Notes
Use Organic wherever possible
Wellness with Taryn http://wellnesswithtaryn.com/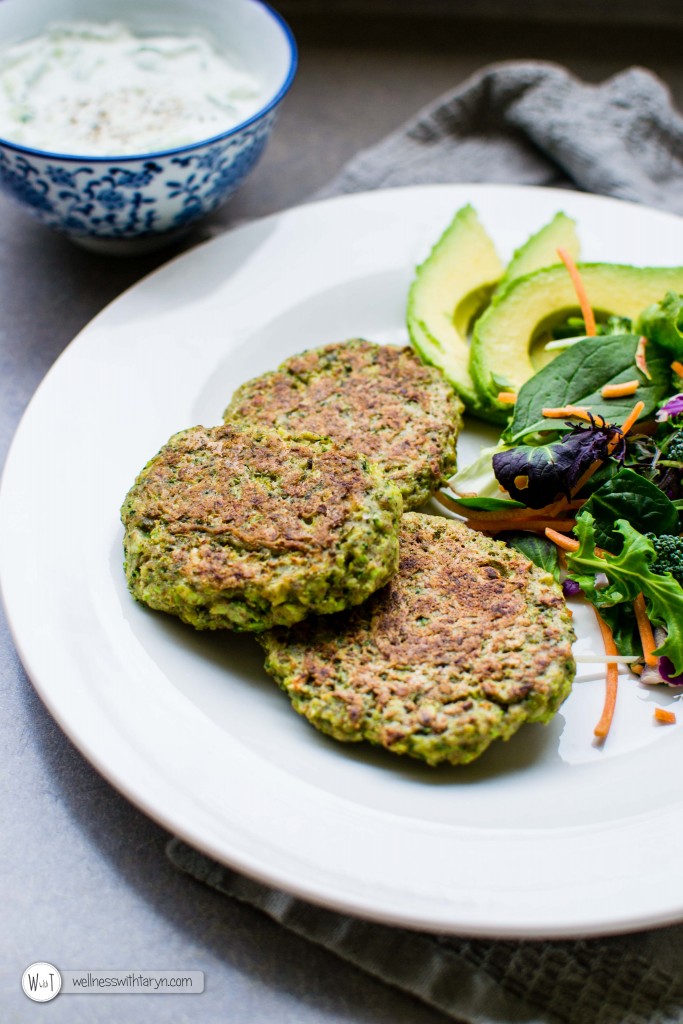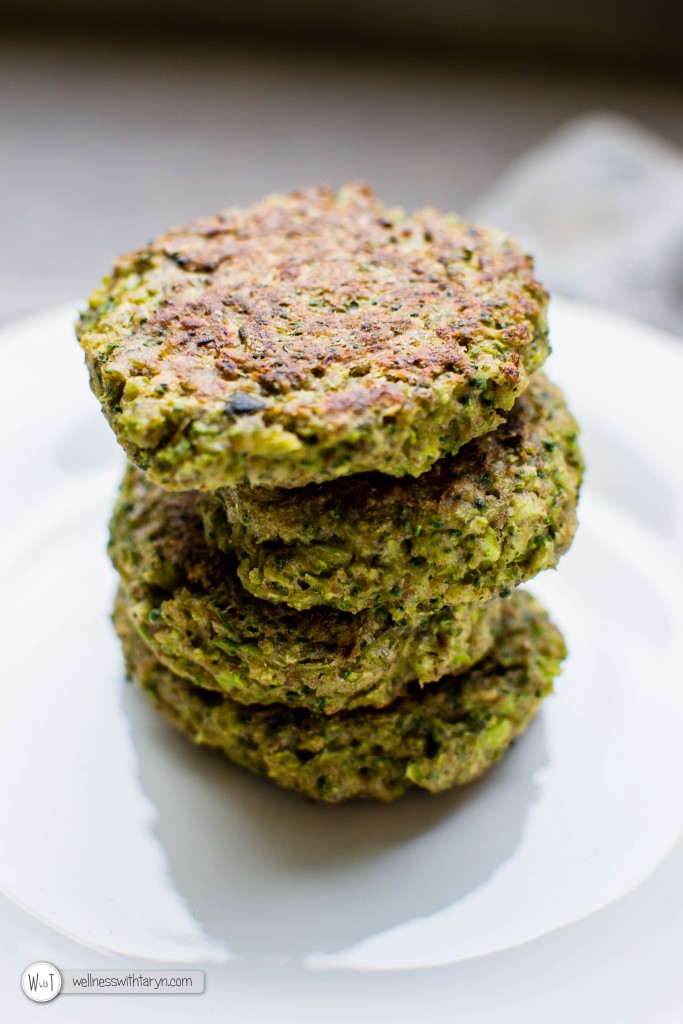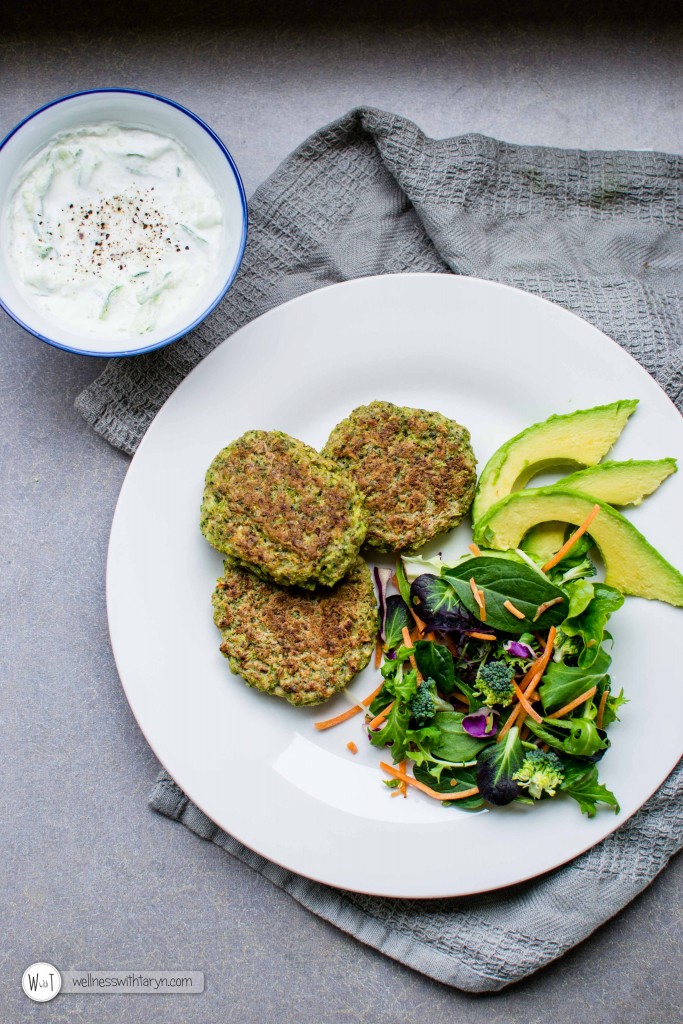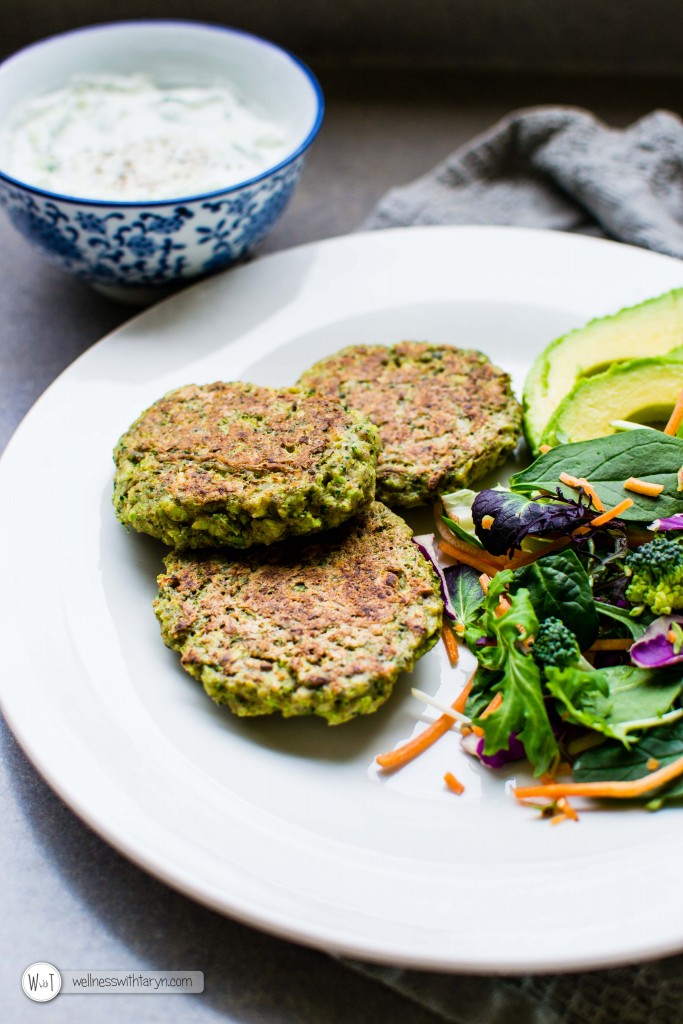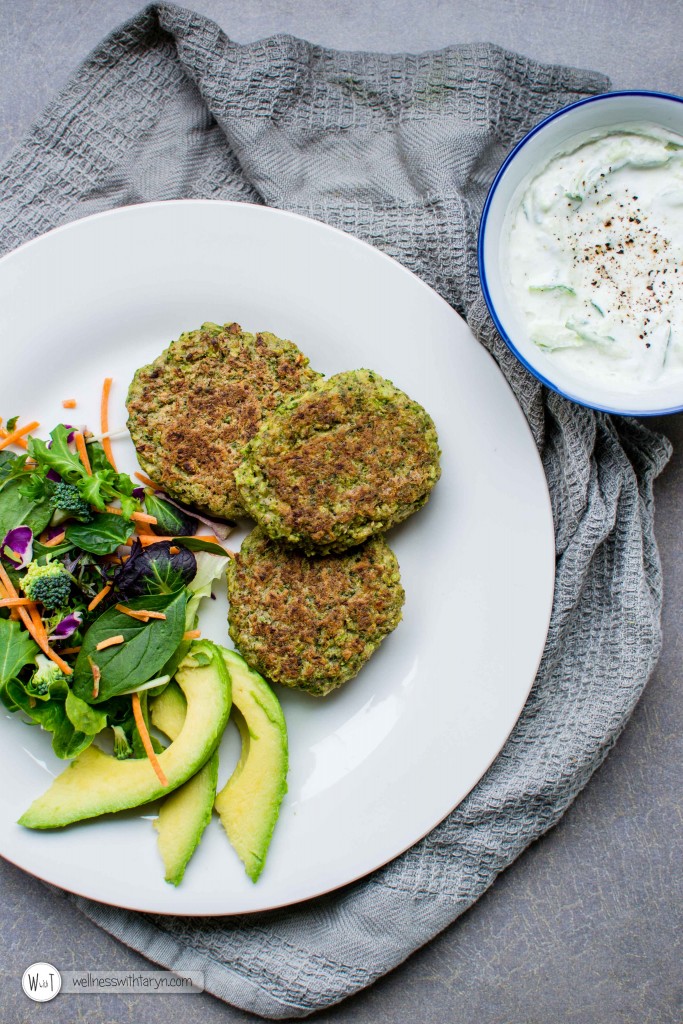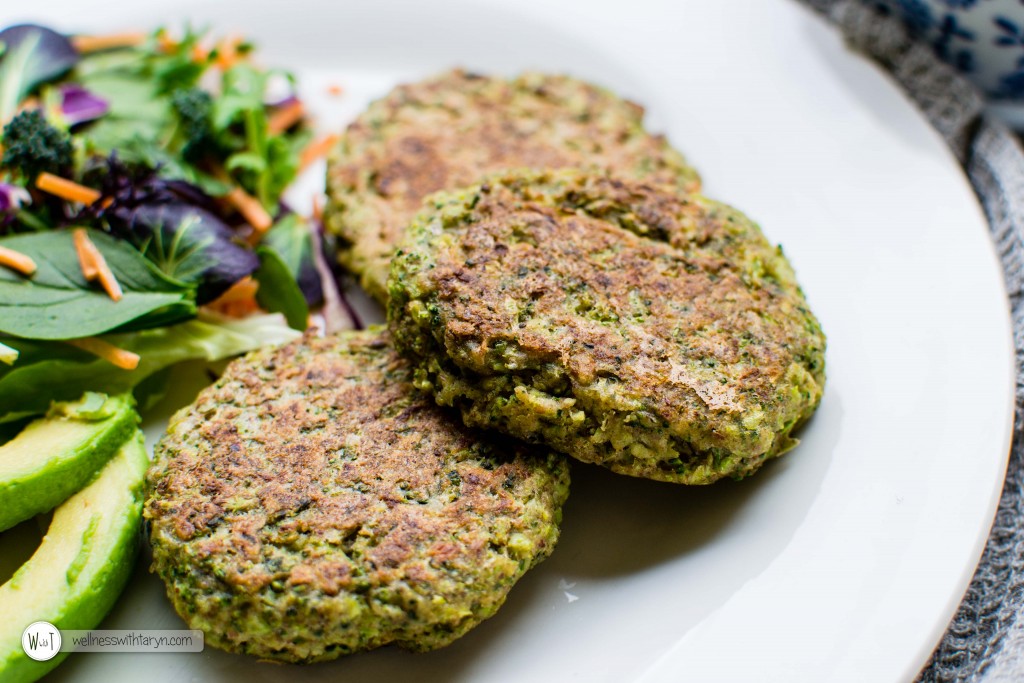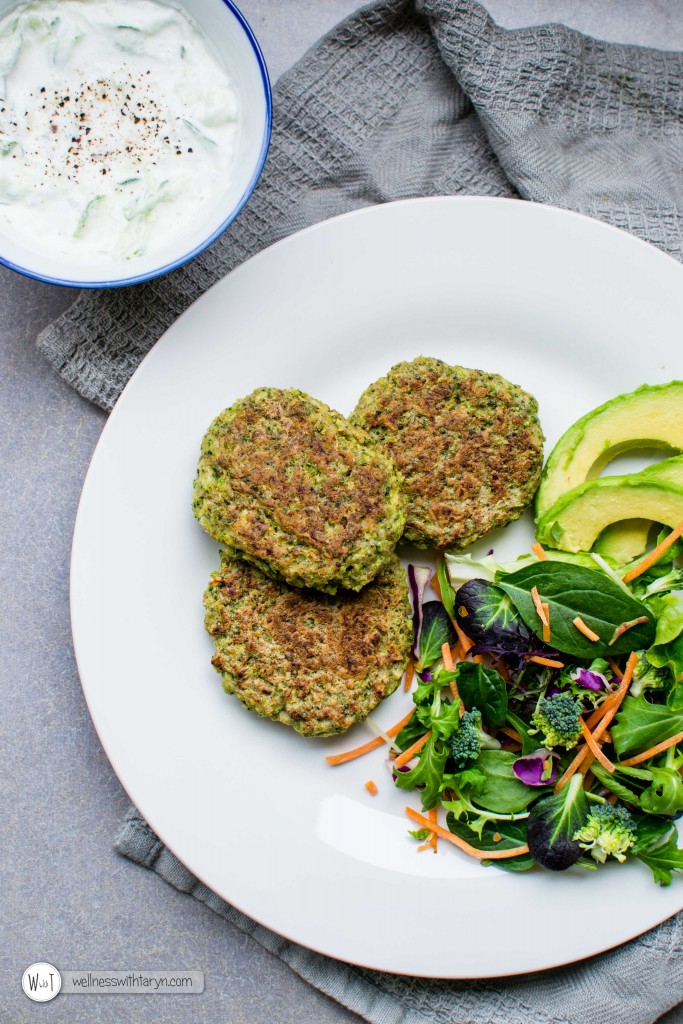 They're easy to digest and are gluten free. The buckwheat flour gives them a slight nutty like taste, and I really enjoy the all round flavor and texture. They bind perfectly and stick together so well with the flax 'egg'. No need for any animal products whatsoever! This article is really interesting and goes into depths the harmful effects that animal agriculture has on our plant. #educationispower #getinformed #makeachoice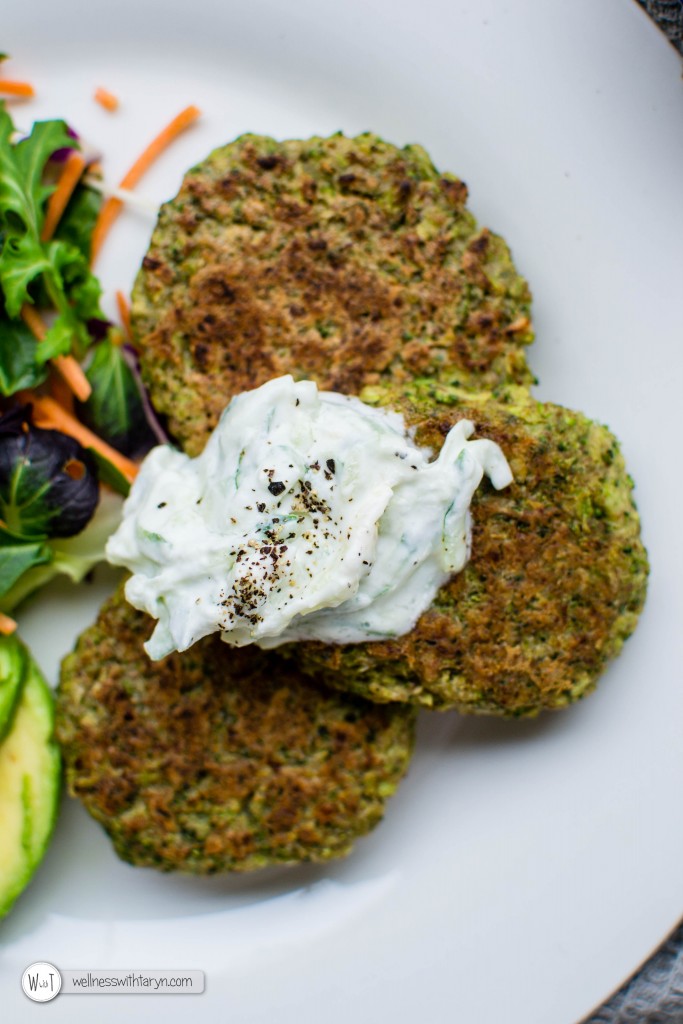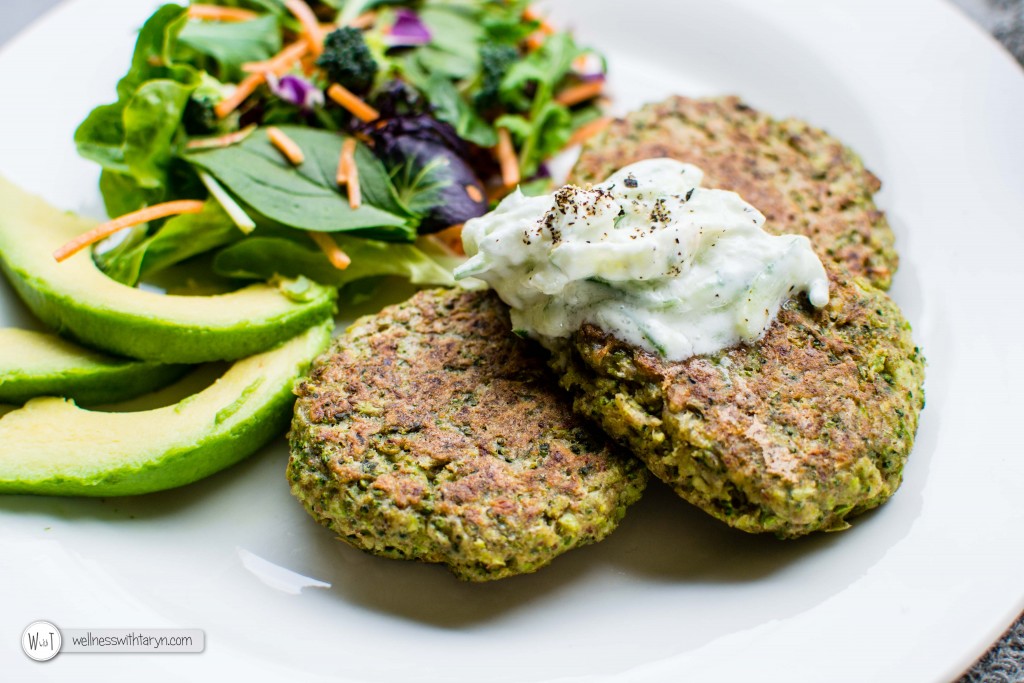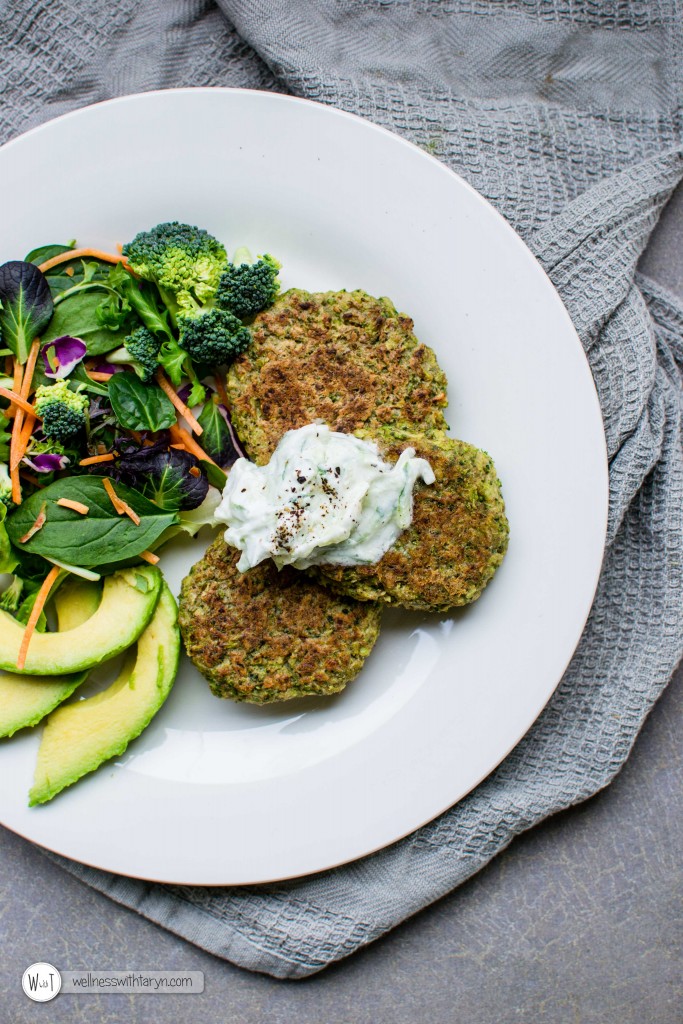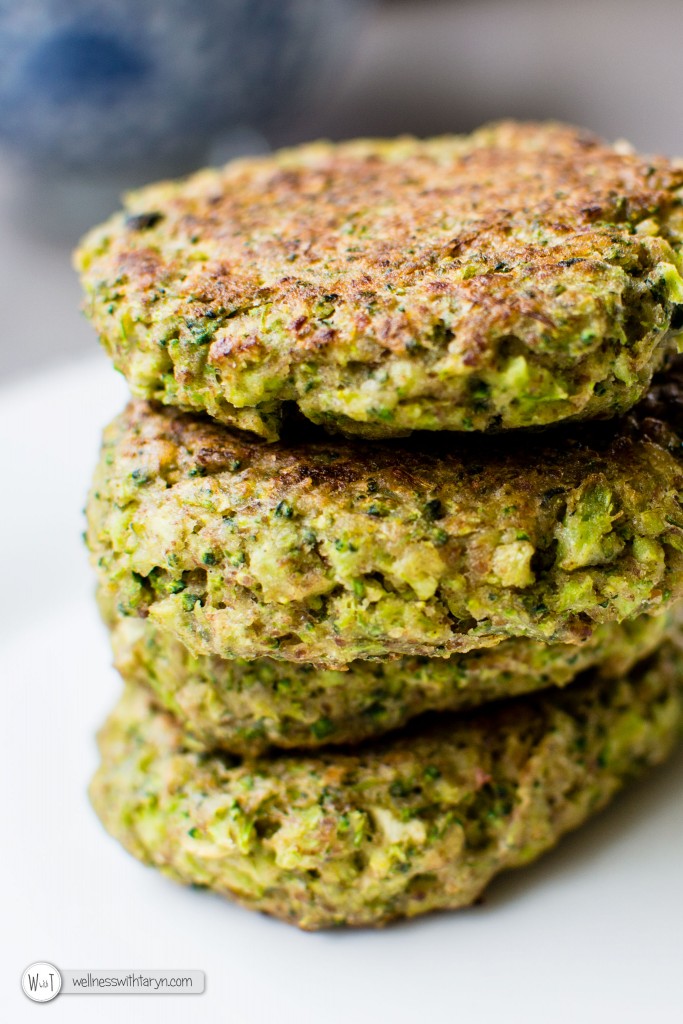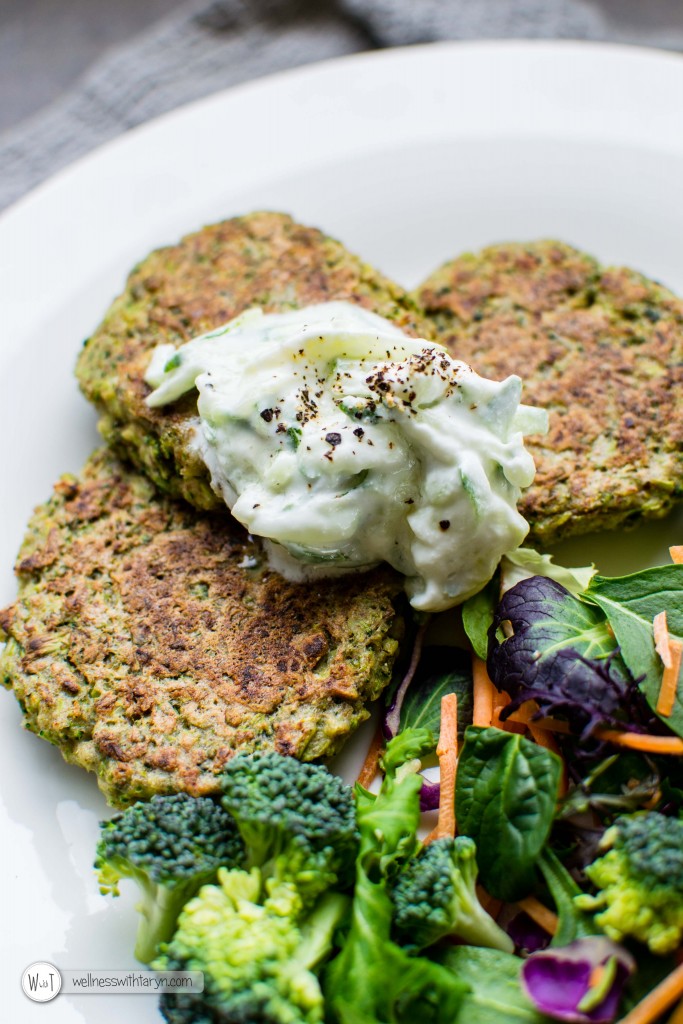 I do hope you enjoy the recipe, and as always please share and #wellnesswithtaryn with your creations so that I can see!
Much love…