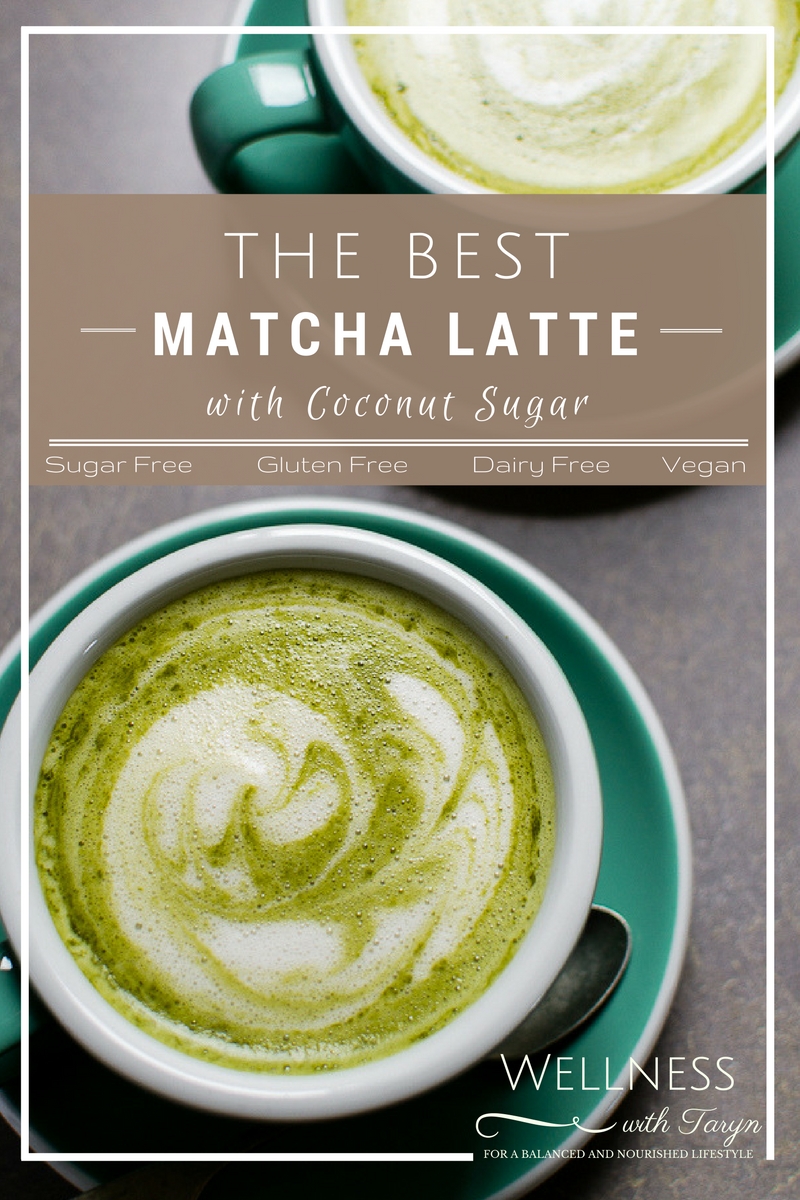 The end of the year is nigh. Happy holidays and festive fun! What better a time than now to boost our health, in preparation for the holiday festivities. And I've got the perfect thing! This could just be the best vegan Matcha Latte recipe you'll ever find! It's so so delicious and I literally have this every morning. I find matcha gives me such a great boost of sustained energy
Most will be reflecting on the past year, some will be focusing on goals for the new year ahead, and I'd like to encourage you to take a moment to be present.
Among the chaos this time of year can often bring, it's important to acknowledge the present moments, and enjoy them to the best of your ability.
"Let us not look back in anger, nor forward in fear, but around in awareness." ~James Thurber
The freedom and the peace in the now, is vital to awareness and ultimately enlightenment. And if you do struggle to live in the now, I've found it easier to have an 'awareness thought' or 'token reminder', to help bring us back to the present moments, and away from stressful or unhappy situations. Be it a phrase in your mind, or and object, or even just your breathe, this practice helps me to remain calm and present, avoiding any unnecessary emotions that may arise in these busy, and in fact, all times.
It's also so important to just have fun! Let down your fence of self expectations just a little bit, and allow yourself to just relax. I am so excited and feel like a naughty little girl, because I bought some prosecco for a Christmas champagne breakfast 🙂 And I honestly feel so excited. Not only to try out prosecco for the first time, but to do something I would ordinarily not do.
Have Fun!
For me, red wine is my choice of alcoholic beverage, and even those are far and few between, so I've decided to allow myself this once off 'occasion' just for the sake of fun. Personal rules and boundaries are great to remain focused and disciplined, but we all need a little fun every now and then! See it as a reward if you must, but just have fun! Because at the end of the day, life is meant to be lived to the fullest, and I find fun an important part in that.
Now onto another beverage that is full of antioxidants, and the recipe I'd love to share with you today, is quite possibly the best matcha latte you'll ever make!
What is Matcha?
Matcha Green Tea is the highest quality powdered green tea available. Made from the nutrient-rich young leaves picked from the tips of shade-grown Camellia sinensis plants, Matcha Green Tea is steamed, stemmed, and de-vined before being stone-ground into very fine powder. Matcha Green Tea powder is then stored away from light and oxygen in order to preserve its brilliant green color and antioxidant properties. This miracle elixir has been consumed for over a millennium in the Far East, and is now considered to be one of the most powerful super foods on the market today. Source
Amongst its many health benefits, matcha…
Is packed with antioxidants including the powerful EGCg
Boosts metabolism and burns calories
Detoxifies effectively and naturally
Calms the mind and relaxes the body
Is rich in fiber, chlorophyll and vitamins
Enhances mood and aids in concentration
Provides vitamin C, selenium, chromium, zinc and magnesium
Prevents disease
Lowers cholesterol and blood sugar Source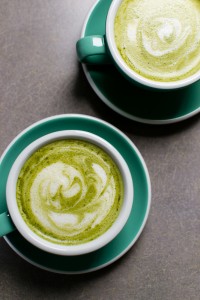 Matcha Latte (Vegan)
2016-12-24 11:34:34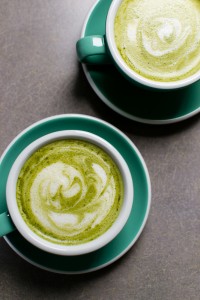 A delicious matcha latte recipe that is sweetened with natural low GI organic coconut sugar. Loaded with antioxidants and cleansing goodness, replace your morning coffee with one of these!
Ingredients
1/2 - 1 Tsp Organic Matcha Powder
1/2 Tsp Organic Coconut Sugar
3/4 C Organic Almond Milk
1/4 C Organic Rice Milk
Instructions
Place the matcha and coconut sugar into your favorite mug. Add enough boiling water to cover, and using a matcha whisk - or normal little whisk - whisk together until the sugar has dissolved, and there are no matcha powder lumps.
Using a coffee machine steamer, steam your milks together until thick and frothy at 70C. If you dont have a coffee machine, use the stove top and whisk. You won't have the exact same end result but it'll do the job.
Next, pour the frothed milk into the dissolves and mixed matcha mix, and try your best to make the most exquisite latte art. PS Or just use the pointy side of the thermometer, or tooth pick to create your art.
Serve and enjoy.
Notes
Use organic where possible
It's important to whisk away any matcha lumps, or they'll sink to the bottom and your last sip will be not so pleasant.
Wellness with Taryn http://wellnesswithtaryn.com/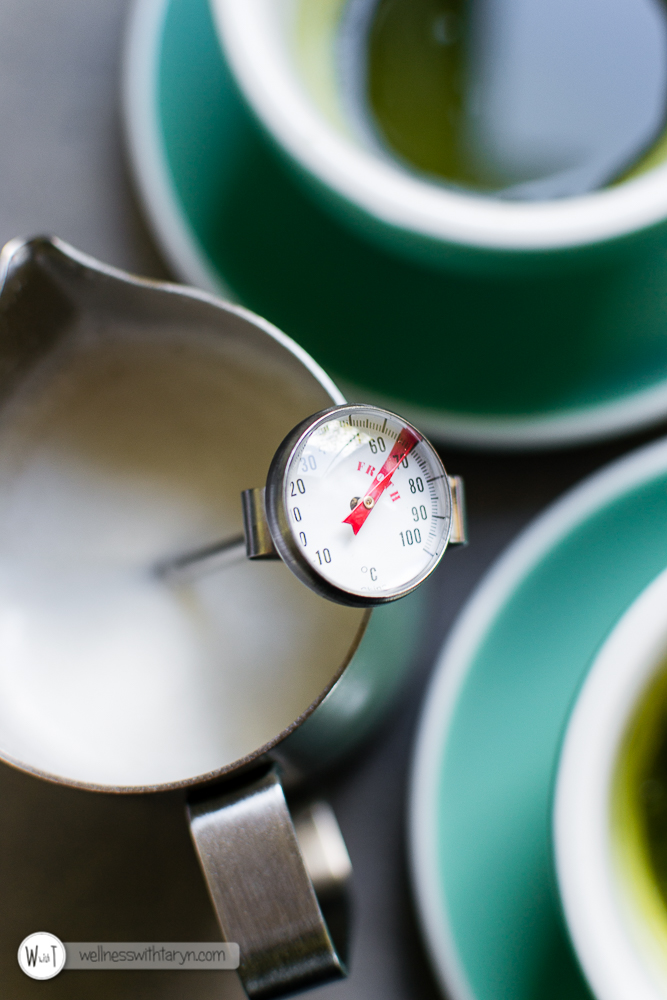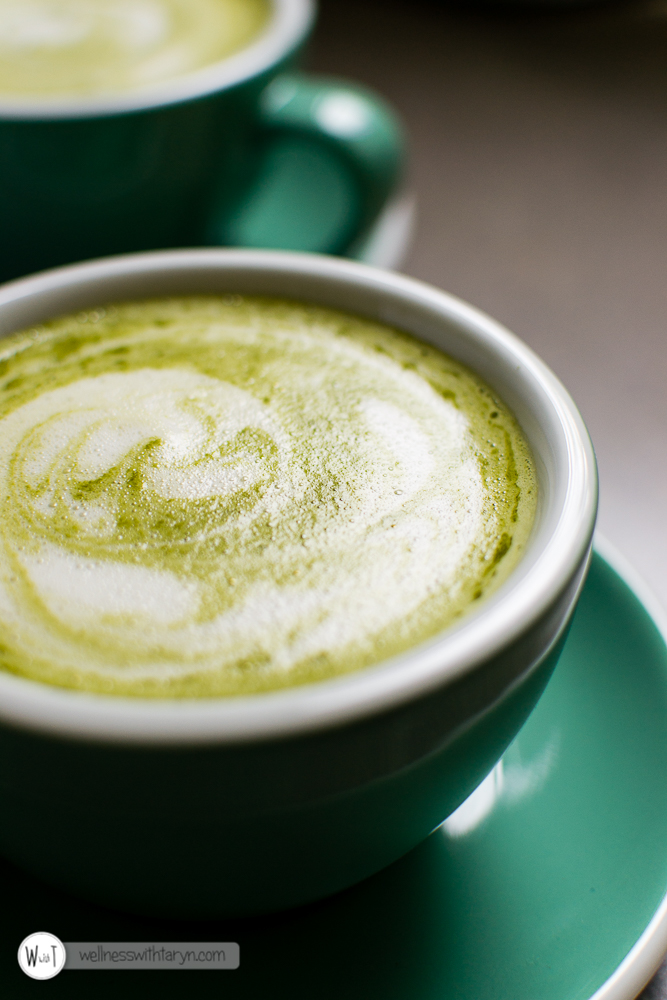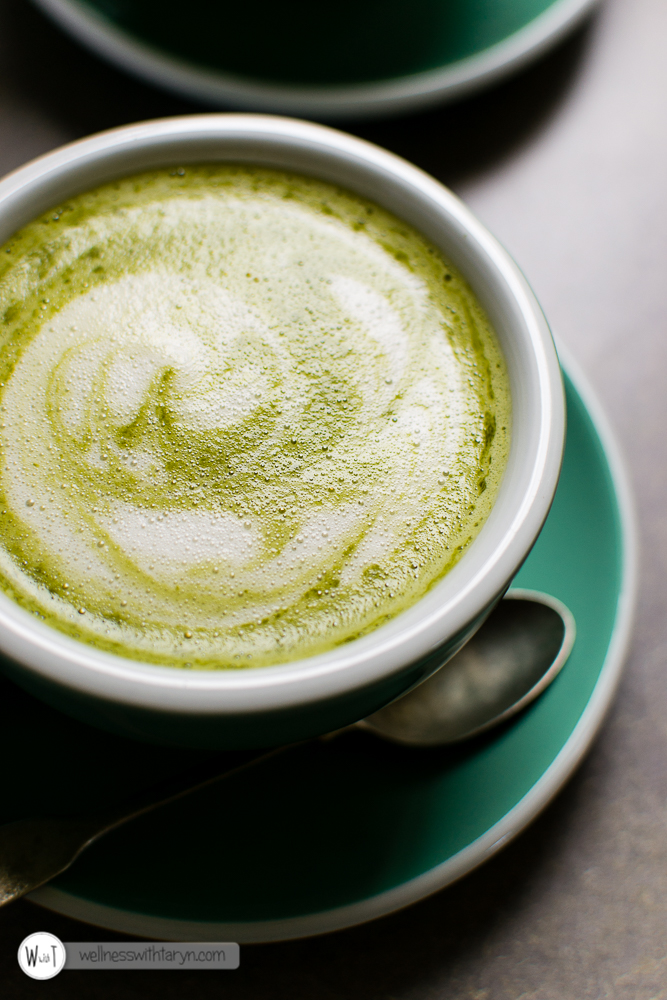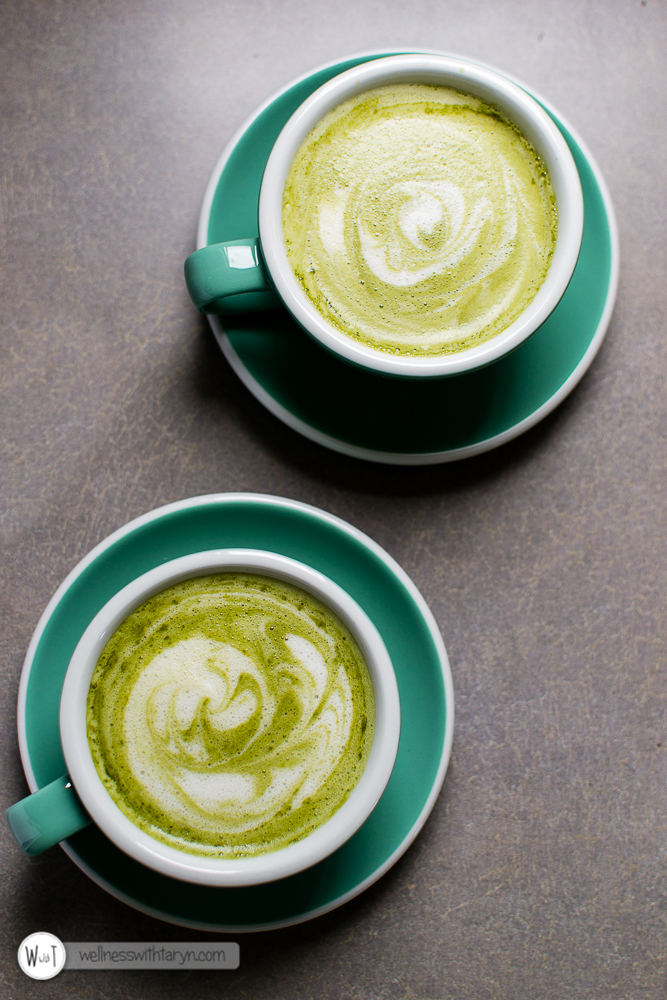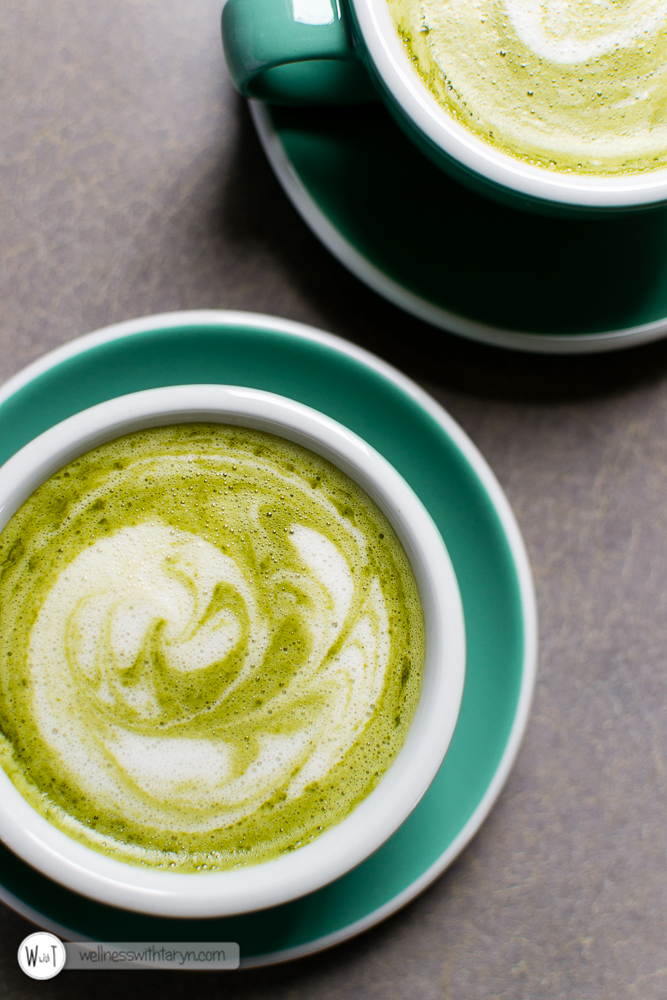 As I type this, I have a raw chocolate vegan tart chilling in the freezer, and a huge vegan lasagna with all the bell and whistles. Creamy tofu and nutritional yeast cheesy sauce, rich flavorsome tomato and basil sauce, all layered between baby spinach, zucchini, butternut and some awesome green lentil lasagna sheets I found at the store. I am so excited for Christmas, mainly for the healthy vegan food 😉
I'd like to wish all my friends, family and followers and amazing festive season, and I look forward to sharing more deliciousness in the new year, with a few exciting additions to the blog. Take care, keep safe and don't forget to have fun. Thank you for all your wonderful support this year.
So much love
Xxx