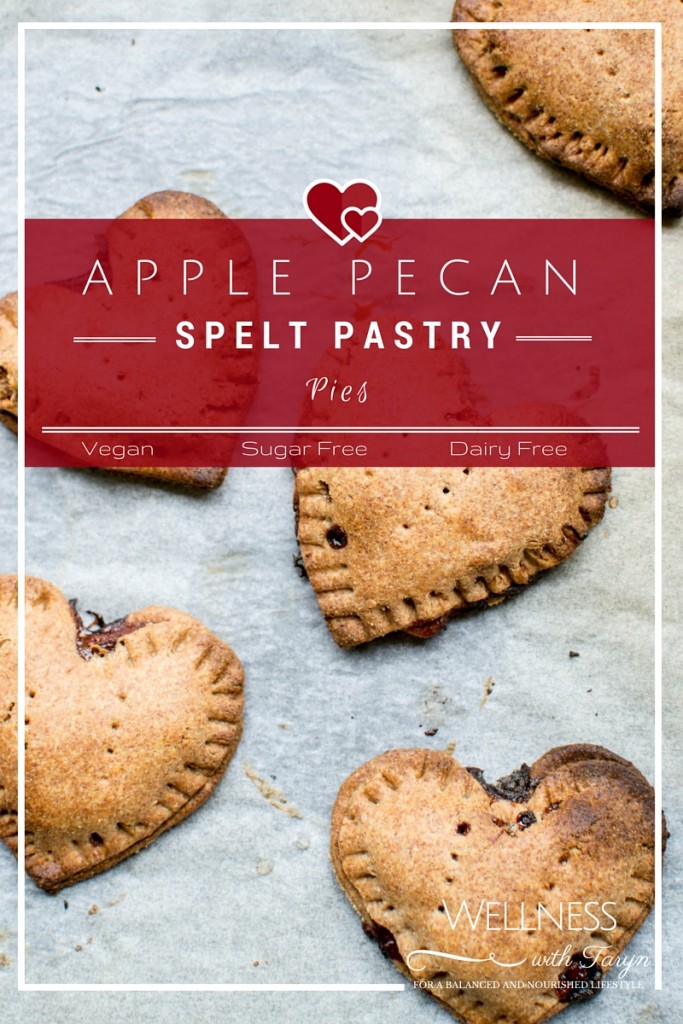 Many of us will be busy with showing our
love and appreciation
towards our other halves this month, and I thought what better time to also focus on our own
personal self-love
. Adding some self love in the form of good nutrition, like with these
Apple Pecan Spelt Pastry Pies
, can not only make our bodies happy, they also make us feel good.
Many of us tend to forget that we ourselves deserve endless amounts of self-love, to
feel connected
, to be grateful and to feel happy and alive. When you're sending positive beautiful loving energy to your self, magic happens. And when you're feeling down or sad, it's amazing how quickly a little self love and correct thinking can change your whole attitude and mood.
What exactly is self-love?
Well, for me I think acceptance plays a large role initially. When we fully accept ourselves for who we are, including all the good and all the bad. Let's be honest now, none of us are perfect, and you know what? That's actually okay! It's what makes us unique and that's beautiful! Accepting our true selves and being comfortable with who we are, the way we look and our daily actions.
Once we begin to accept ourselves, we tend to discover things we may not be so comfortable with, and hence we decide to change these until we are, and that I'd classify as personal growth. We are ever changing and ever growing, like a beautiful big oak tree. Shedding leaves in the winter, and growing buds in the spring. We change and grow and that is healthy! And I think that self love can teach us so much, about ourselves and about the kind of person we want to be.
Self love is putting ourselves first and tending to our needs so that we are able to tend to others. Self love is doing good for our body, giving it the nutrition, exercise, comfort and rest it needs to be able to function correctly and make us feel amazing (Inside and out!) which makes us able to do all the things we need to do, with a happy attitude! Self love is taking the time to do the things that make us happy and make our hearts smile. Taking the time to stimulate ourselves needs, and I don't mean in a kinky kind of way, but in a way in which we'll be able to feel fulfilled. Self love is looking in the mirror and saying "I love you! For everything that you are! And everything that you're not!"
Self love is not selfish! No one but ourselves can do these things for us. It is indeed an inside job. You and you alone are in control and have the ability to love yourself fully, in every sense of the word!

Now, to increase the self love this month, lets include some delicious and nutritious treats! That's where these delicious Apple Pecan Spelt Pastry Pies come into the picture. The filling is delectably soothing with the warming flavors of the cooked apple and cinnamon, and the pastry is nutty and crunchy. Combined the two make taste buds dance with happiness! Well I think so anyway 😉
This recipe won't break the bank, but there is a bit of work required. Pastry can be tricky too, especially if you're making a healthier version of it. I do hope you enjoy, and let me know if you do decide to make these for a special someone, or a special you!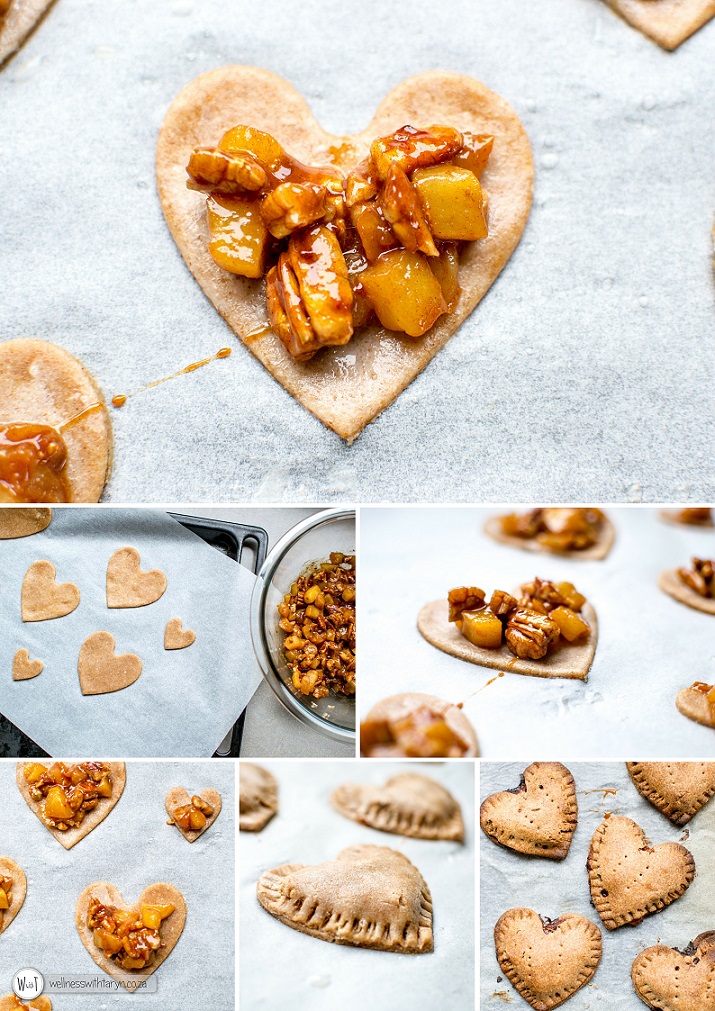 Health Benefits of Spelt
Digestive Health:

The very high content of fiber in spelt means that it facilitates healthy digestion in a major way. Dietary fiber helps to bulk up your stool and move food through the digestive tract, speeding up the absorption of nutrients. Spelt has one of the highest dietary fiber contents of wheat varieties.

Cholesterol:

Dietary fiber has a second role in the body, which is to help lower the levels of dangerous cholesterol in the body. Dietary fiber can interact with the cholesterol uptake processes and inhibit the absorption of cholesterol from food.

Circulation:

The high levels of iron and copper in spelt combine to significantly boost circulation. Iron and copper are essential for the creation of red blood cells, and when RBC production is up, there is increased blood flow throughout the body, which means additional oxygenation to organs and tissues, increased healing, boosted energy levels, and a more functional metabolism.

Hormonal Regulation and Creation:

Niacin is one of the essential vitamins that can be found in significant quantities in spelt. Niacin plays a key role in the adrenal glands in the body, particularly in the production of sex hormones.

Bone Health:

Spelt has an impressive range of essential minerals that are necessary for bone health, including zinc, magnesium, copper, phosphorous, and selenium. These minerals contribute to the development of bone tissue.

Growth and Development:

The high levels of phosphorous, combined with the impressive content of protein in spelt makes this cereal very important for the development and growth of new tissues, blood vessels, muscles, bones, and organs.

Immune System Health:

Thiamin is known to significantly boost your immune system and stimulate the defensive mechanisms of the body, while also easing psychological stress and anxiety. Spelt is one of the few cereals that can boast a significant level of the B-family vitamin.
Despite all of these healthy benefits, spelt does contain gluten, which is the allergen that is responsible for Celiac disease. Therefore, people suffering from this condition should choose other grain/wheat alternatives. Although some with gluten sensitives are able to metabolize spelt with no issues, so best to check with your health care provider.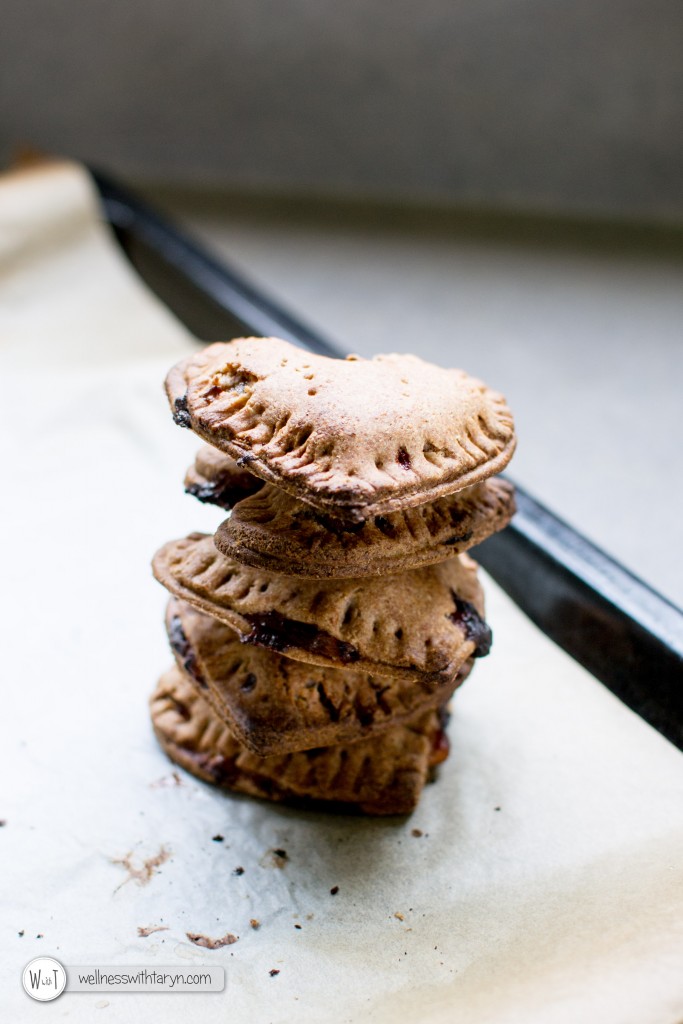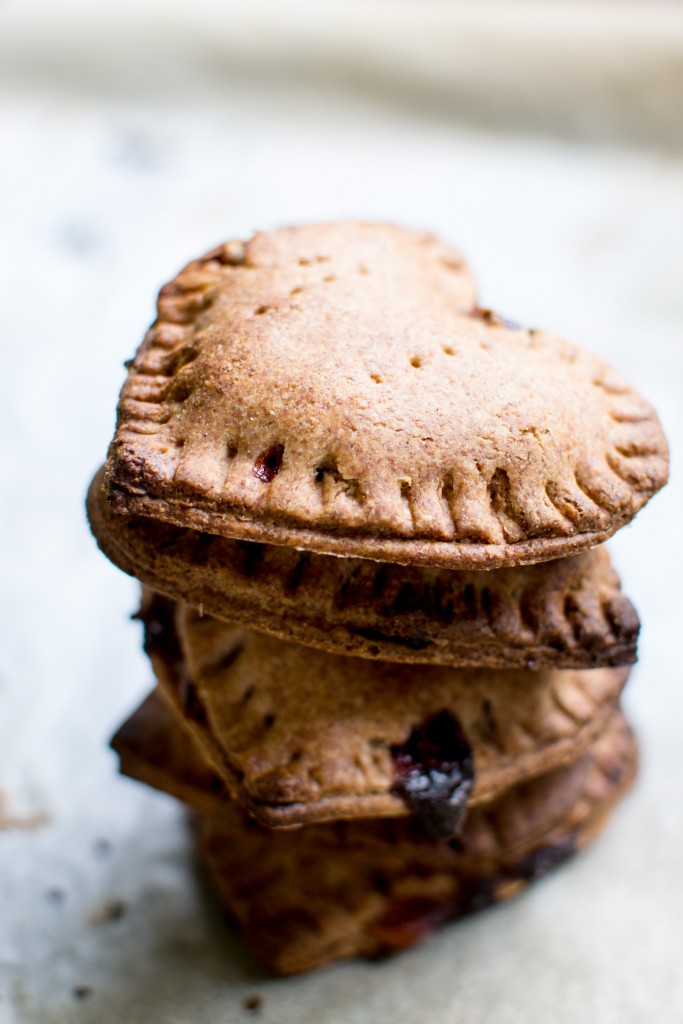 Apple & Pecan Spelt Pastry Pies
2016-02-08 05:06:09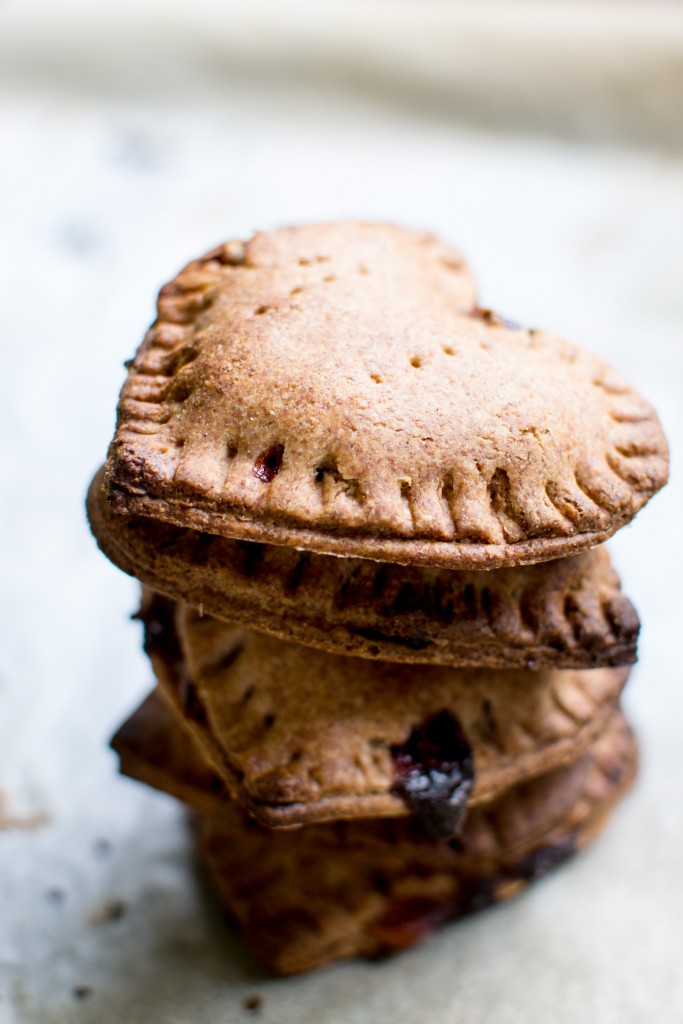 A fun and delicious recipe using wholesome ingredients that'll boost nutrition and self love! Perfect for you and that special someone.
Ingredients
CRUST
170g Spelt Flour (Chilled in fridge overnight)
1/4 Tsp Celtic Sea Salt
2 Tsp Organic Rice Malt Syrup
1/3 Cup Coconut Oil (Melted & cooled)
6 TBS Ice Cold Water
FILLING
2 Large Apples ( Peeled and diced into cubes)
3 Tsp Organic Rice Malt Syrup
1/2 Tsp Arrowroot Powder (mixed with 4 TBS water)
2/3 Cup Pecans (Chopped)
Pinch of Celtic Sea Salt
Instructions
CRUST
Combine the flour and salt in a chilled glass mixing bowl.
Melt the coconut oil, allow to cool and mix in the rice malt syrup
Pour coconut oil and rice malt syrup mixture into the flour and stir with a wooden mixing spoon.
Begin to use your hands to mix further, squeezing the flour in your hands. Eventually little clumps will begin to form and the mixture will begin to stick together.
Next, add the cold water gradually and use your hands to mix the by clenching the mixture in your palms. Eventually you'll be able to form a large round solid ball.
Wrap this ball tightly in plastic wrap and set aside to set for approx 20mins.
On a lightly floured surface (spelt flour), begin to roll out the mixture into a thin sheet, approx 5mm thick.
Turn on your oven and begin to pre-heat to 200C.
Use a heart shaped cooking cutter to cut out as many heart pairs as you can, and place them on a baking tray lined with baking paper.
Using a brush and water, gently brush each surface and underside of the top/roof heart molds. This water helps to create a barrier allowing the pastry to cook thoroughly, as well as help the two stick together.
Place a spoon full of filling (*see below*) in the center of each mold, ensure you aren't overfilling them.
Place the top/roof pastry lid ontop and use a fork to gently press down the sides.
Poke a couple of holes on the surface with the fork, as well as brushing the surface of each with a little water.
Bake for 20 mins in a 200C fan forced oven, or until golden brown
FILLING
Peel and cube the apples and place them in a medium pot with the lid on.
Heat on the stove on a medium heat and add the rice malt syrup.
Mix the arrowroot powder and water, and add to the apples. This will help the mixture stick together like a sticky caramel.
Allow the apples to steam/sautee and gradually reduce the heat.
Add a pinch of salt and when the apples are soft, remove from heat. Place into a mixing bowl and set aside to cool.
Place pecans onto a chopping board and roughly chop them up.
Add the the apple mixture and stir. The filling is now complete and can be added to the heart molds (*see instructions above*)
Notes
Use organic where ever possible
Try not to over fill the hearts
Wellness with Taryn http://wellnesswithtaryn.com/